I've decided to try to part out the car since I've recently gotten a Spec E30 and it's time to move on.
The car does not include the S54 or the E36 M3 5-speed photographed unless requested.
Does not include the Sparco seats. (Those were sold already)
I bought the chassis as a rolling shell back in May of 2011 from a user on Bimmerforums. It came from Boston and has very minimal rust for an E30 anywhere.
The chassis has 74,988 miles and a clean title.
Looking for $2500 or best offer.
Car includes rare, two-tone Hartge wheels, Zender side skirts, Euro bumpers and grille and a Tilton hydraulic pedal setup.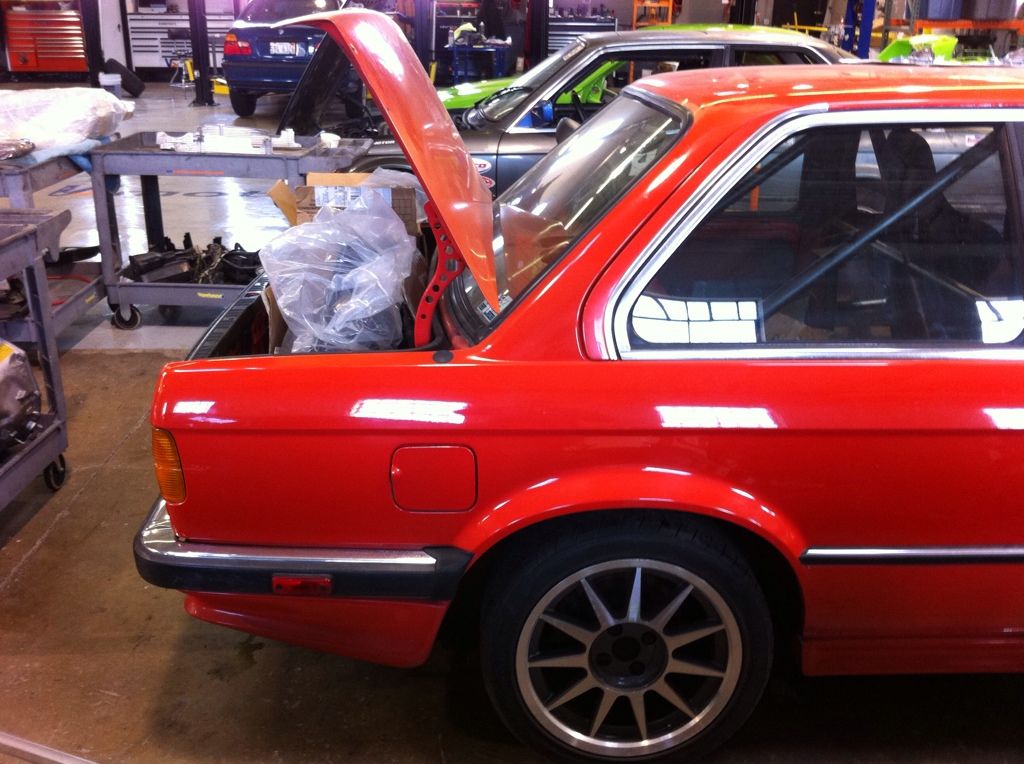 Here is the hood: