this is an m20 car, was turbo cracked the head replaced head and wasnt timed correctly. im just cutting my ties, block should be fine unknown mileage head might be fine but im guessing the valves are bent. the motor was turned over once heard a tick (valves hitting pistons) and now here she is. i have the cracked head with good valves, a set of new valve stem seals and the new head that could be put together into one good one if interested.
short parts list
Front bumper with trim and side markers - $100
rear bumper with trim and sidemarker - 80
door panels - $30 each
front seats - $400 for the set
rear seat - $100
cracked head, good head with bent valves and new in box valve seals - $150 for all three
block - $100
trans - $250
new in box clutch disc - $50
side markers (amber) - $35 for both
euro tail lights - $65
center tailights (few small spider web cracks) - $20 for both
complete fuel pump assembly with level sender unit - $150
style 66s - $375
all random switches sensors lights etc just pm me. we will negotiate price of shell once it gets well stripped down.
heres a quick summary and ill let the pictures speak for the rest. paint is classic bmw, it is faded on the top and has been rattle canned a few times. interior is 7/10. no tears in leather but is faded in spots, not hard still soft. front seats are e39 power seats in 8/10 condition no leaning from one side or another.
springs were cut struts were blown blah blah blah
everything else is in pretty solid condition.
Pictures:
set of staggered 17x8 17x9 style 66s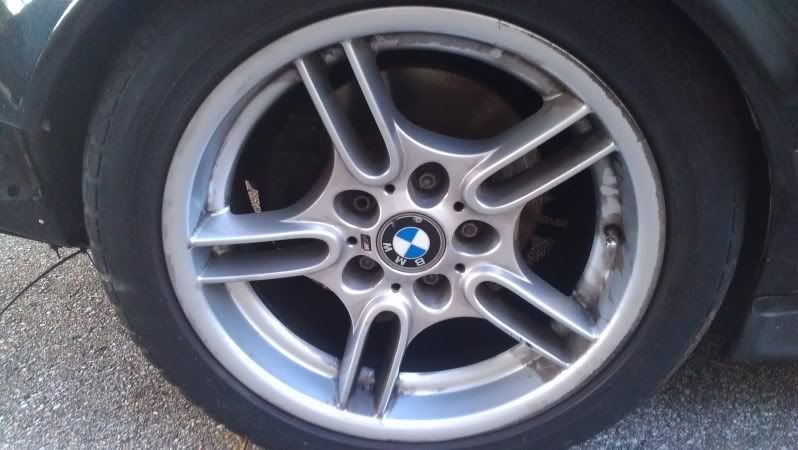 this is the worst wheel, most of them have a bit of rash but theyre solid wheels and clean up well. have tires fronts have maybe 30% tread left rears have about 60% but were going to be used as drift spares and are pretty stretched.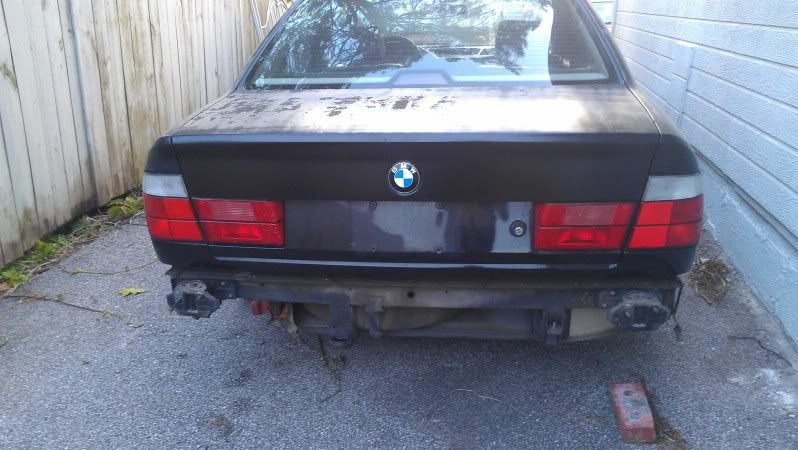 the body is straight no rust whatsoever on quarter sized ding on drivers side and a small baseball sized wrinkle in drivers fender.
door panels are all alright but arnt perfect, a few sags, no tears
not sure if this shifter is stock or not, it is a moderate short throw and is very tight, all bushings are under a year old.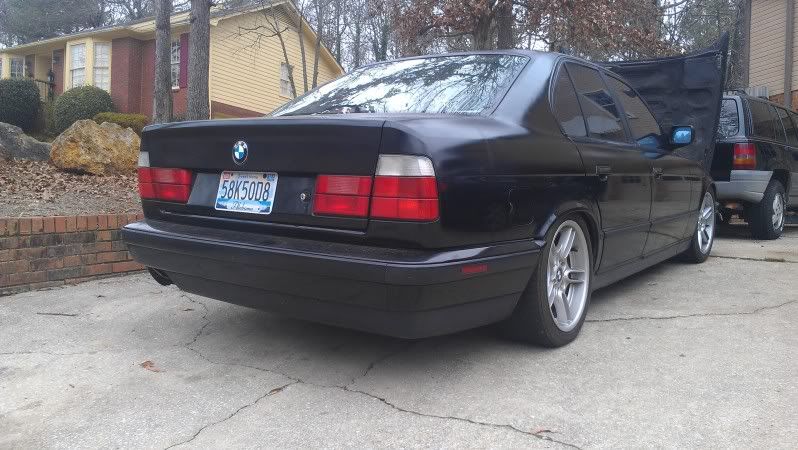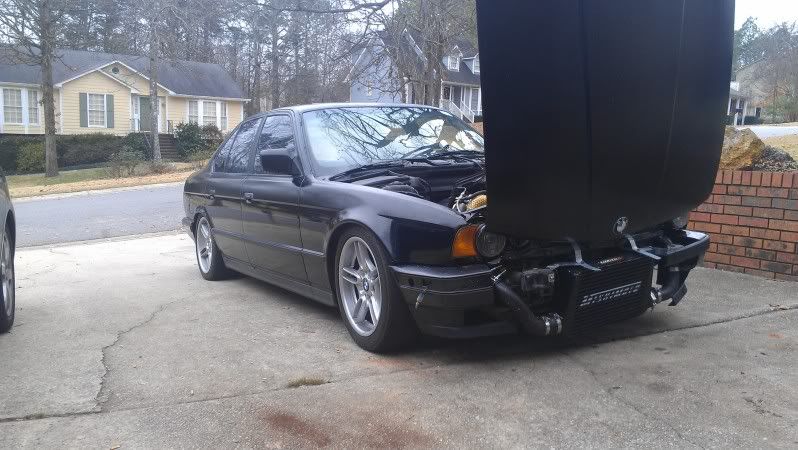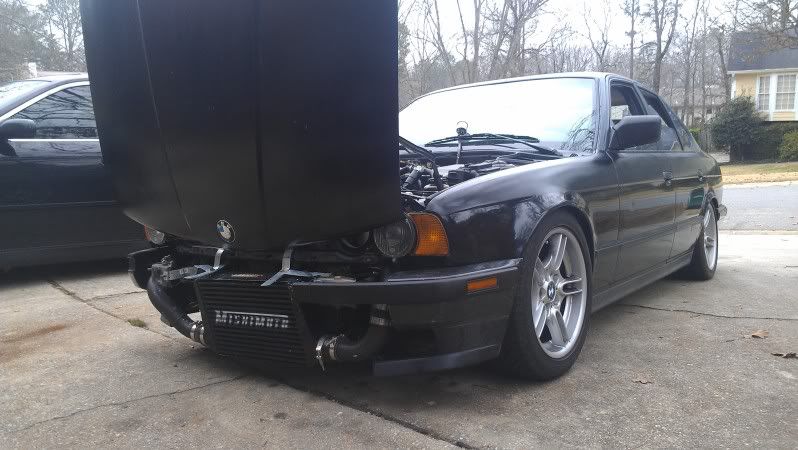 i have all the front and year bumper pieces, headlights are gone but have grilles kidneys sidemarkers etc. if you dotn see it shoot me a pm.
trying to move this stuff quick so shoot me an offer.
turbo kit is sold and long gone