Ahh, more comfy shoes...
Swapped over my puny 205 winters to some more appropriate rubber.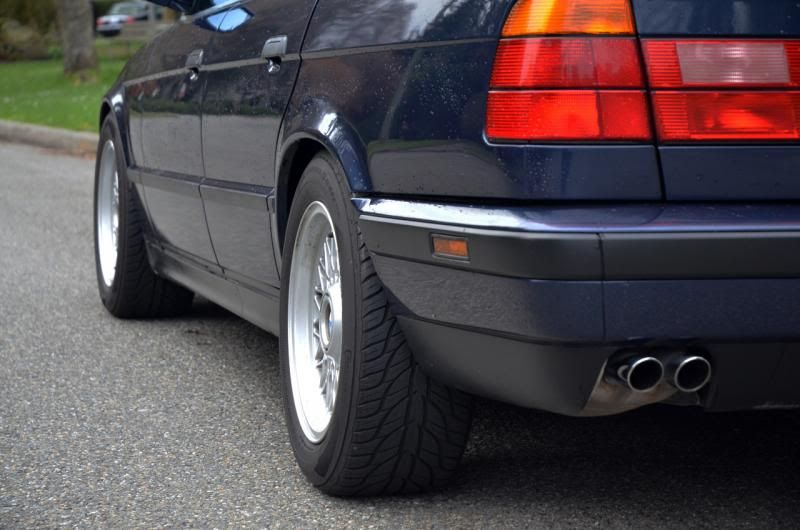 12mm spacers all around to fill the wheel wells better. Lowered on fronts with ST (old stock but brand new) springs. Rear with stock SLS but readjusted (needs more low).
225/55/16 on E38 Style 5's with ET23 offset.