Hi parting a wrecked 85 535i. I will not have the car for 2 weeks when I can pick it up.
The good: The interior is in great shape, it has the 265 getrag
The bad the front end is dead.
Manual Swap 700 plus shipping (There is a person looking at buying the engine and the tranny for N E30 swap so this may be come just the other parts if you wait)
Pedals
Master
Slave
drive shaft
Tranny (265)
brace
Hard and soft lines
Fly wheel and clutch (was told has a 2000 miles on clutch)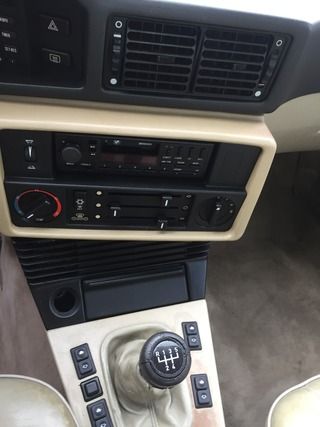 Nice rear bumper 70
no cracks in the rear tail lights 30 each.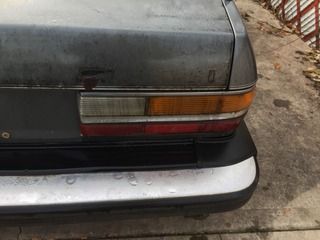 Coarse 3 spoke steering wheel 40
Door parts
Complete Lock set Drivers door, Passenger Door, Trunk, and glove box, with key 60
Actuators 8 (both pre and post 85
handle hinge 10
exterior black door handle 6
Door trim from other e28 8 each (And fender pieces)
Locking mechanism for each door 15
Hood parts
plastic grill pieces on hood 5 each
hood latch with wire 5
latching parts on front of hood 5
hood hinges 15
Hood shocks 8
Other exterior parts
Red Mirrors 20 each
Trunk 25
C-pillar dark blue 10 each
C-Pillar Bronze 10 each
C-pillar red 10 each
C-pillar black 10 each
C-pillar Gray
C-pillar cirrus blue
C-Pillar Bahama metalic
Tail lights 30 each
Rubber with side marker lights around bumpers (very nice and straight)
Back 20 each
Center Back 15
Front 25 each
Shocks for bumpers 10 each
Rear window 50
Windows Door glass 20 each
Front Window 60
motor and regulators 25 each
Head light bucket 15
Interior parts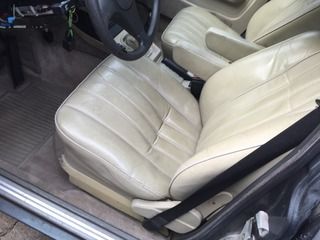 Seats
Manual drivers seat 70
manual passenger side 70
1 rear pearl beige leather (nice) 65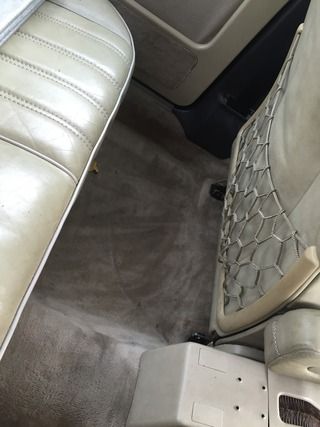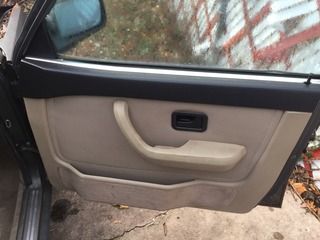 Carpet is in great shape 100
Parts by the dash
OBC 30 for the 535i/528e
OBC 30 533i
All window buttons non lighted 3 each
lighted 5 each
head light switch 10
Fog light switch 10
Defrost button 6
Hazard switch 6
AC button 6
ac fan 30
Controller for mirrors 8
check light box 10
rear view mirror 10
4 Spoke coarse spline steering wheel 25
4 Spoke Fine spline steering wheel 25
1 fine spline sport with no leather 10
1 coarse sport with with 30
ignition with key 25
ignition wiring 30 (Later type)
early type 30
black plastic covers on steering column 5
Wipers stalk 15
Cruise Control 15
vents 5 each
A pillar 10 for both
B-pillar Drivers side 45 Passenger side 20
2 black head rests 20
Seat switches 8 each
Any seat belts (5 each)
Interior door parts
Door caps 10 each
Lock pull on door (pull up to un lock) 1
door latchs 5 each
Have both passenger door cards side in black 20
4 in pearl beige from a 533i so leather 25 each or 80 for all 4
4 pearl beige from 88 20 each
4 pearl beige from 85
2 cardinal door cards 20 each rears
leather center pieces for pac blue 10
Arm Rest 6 each llama or Pac Blue, Pearl Beige, cardinal
Center console for Pearl Beige 30
e-brake 30 for manual pearl beige
Speakers area
Rear speaker 10 each
Front speakers 10 each
Rear Deck with brake light 25
Rear Deck Tan with Brake light 25
Other interior parts
ECU for 88 528e 50
ECU for 84 528e 45
ECU for 535i 45
6 check panels 10 each
ABS computer 30
Sunroof stuff (ask about which part)
sun roof motor 20
Sun roof plastic cover 5 dollars
Interior cover for sun roof 15
Knee panel 20 dollars in pearl beige or Mocha
Heater core 30
Heater box with 3 wires 40 (82-84)
Heater box with 2 wires 40 85-88
AC box with blower (45)
Engine Compartment and drive train
M30b34 350
Oil pan 90
Oil level sensor 40 (528e or 535/533i
Good used boots with no cracks for 535i/533i 10
Windshield fluid holder with strainer 10
Brake fluid reserve 15 for 535i
Brake fluid reserve 10 for 528e
Radiator over flow 10
Fuse box 25
intake manifold 30 either (2=528e or 2 535i)
TPS 20 (for 528, 535i, 533i)
cold start valve 15
Brake master 40 528e or 535i (abs or not)
Starter (b34) 25
starter (b35) 35
Starter for m20 25
Brake booster 25 for 528e
Coil for either 528e or 535i 10
ICV 25 for 528e 88
icv 25 for 535i
FPR 15 (for either 528e or 535i)
Wiper motor 15
Wiper arms 5 each
Wiper transmission 25
Power Steering pump for 35 for early 528e and 533i
Power steering pump for later 528e and 535i 35
Alternator from 533i 84 40
Alternator from 535i 85 40
Steering box 90
Haft Shafts (20 each) have 4
Gas tank 50 (must pick up)
Brakes 20 each, 533i, 528e front) and a few good rears
Rotors 15 each 528e and 533i and rears for all)
Any hose 5 dollars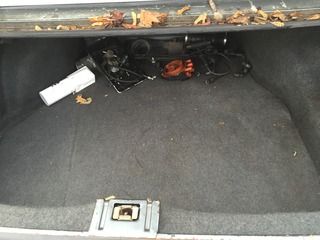 Trunk Interior 20 (floor mat and sides)
Card board piece 20
Trunk Light 5 dollars
have some tools e-mail and ask
Plastic tool box 5
jack 10
If I have missed a part feel free to PM me.