This is my Sport Evolution. It's number two hundred. Bought it 7 years ago and it's currently rolled about 108.000km / 67.500miles. And yeeeees, I know Sport Evo's were only made in red, black and 2 white ones. When this one was new it was black, but fell of the transport when new, and was totaled. A man who worked at the bodyshop at the main dealer in Münich, and he got ahold of one of the 20 extra shells made for motorsport and transplanted the engine and drivetrain into this. Therefor it has the same chassisnumber as it did when it left the factory. He desided to paint the car Mauritius Blau, and since this car isn't the same shell as the one it had from the factory I guess it's kinda the only blue Sport Evo in the world. The controversy about this story has been going on many forums here in Norway, so I'm prepared to get some flack about it. But I have the entire story confirmed from mobile tradition and the man that did the work.
From new the car has electric and heated mirrors, electric sunroof, heated seats, leather interior, rear blind, large OBC aircon, red seatbelts, adjustable rear flap, adjustable front lip, Recaro 4-point seats and all the other Sport Evo spec stuff, like thinner windows, higher cut front arches, longer diff ratio and so on.
Special touches that's been added over the years are:
-BBS RS 075 9x16 et08 with 225/45-16 Toyo T1R tyres
-BBS RS-GT 8.5x18 et15 + 8mm front and 13mm rear spacers with 225/35-18 Dunlop SP SportMaxx tyres
-Silver flap rear and silver lip front
-Alpine Headunit (top of the line 6 years ago)
-RamAir performance airfilter
-K-Mac adjustable camber and castor plates up front
-A combo of performance and stock bushes
-Eibach anti roll bars
-Specially valved hillclimb spec yellow Koni dampers
-Specially made hillclimb spec H&R springs lowering 65mm front and 50mm rear
-Defa high spec alarm
-OMP 4-point rallyspec harness
-Original BMW group A exhaust with racecat
-AC Schnitzer fully electric and heated mirrors
When it comes to future plans, I've got some. But I've recieved a great offer for it, so it might get sold within the next couple of weeks. If not I'll update on future plans.
Anyway here's the pics: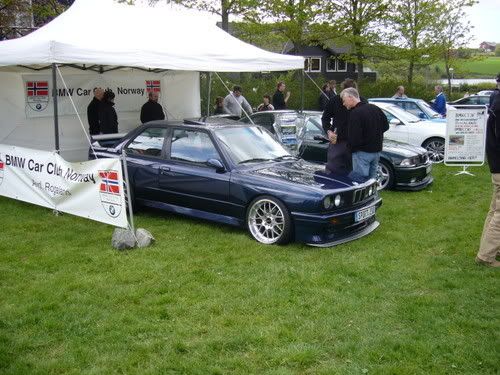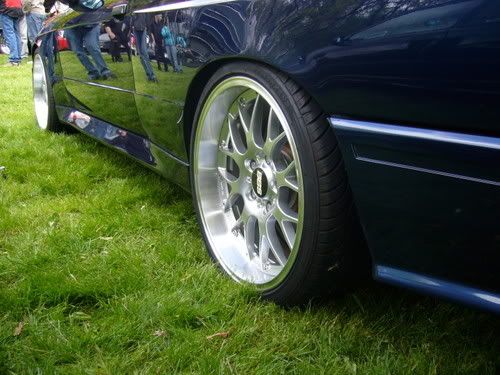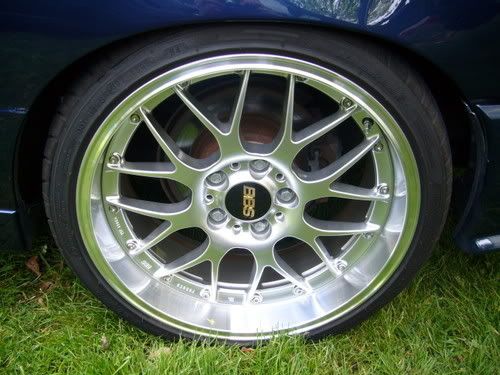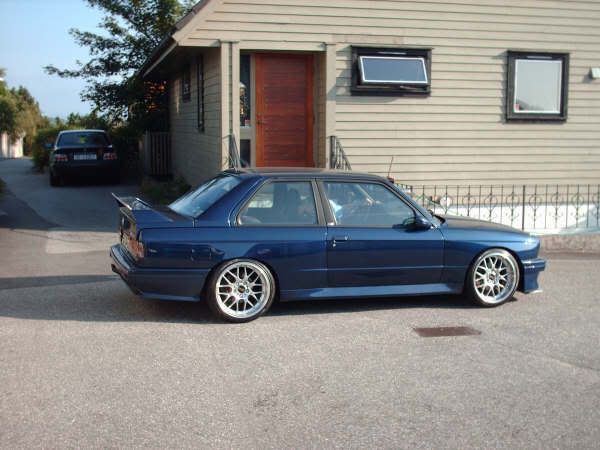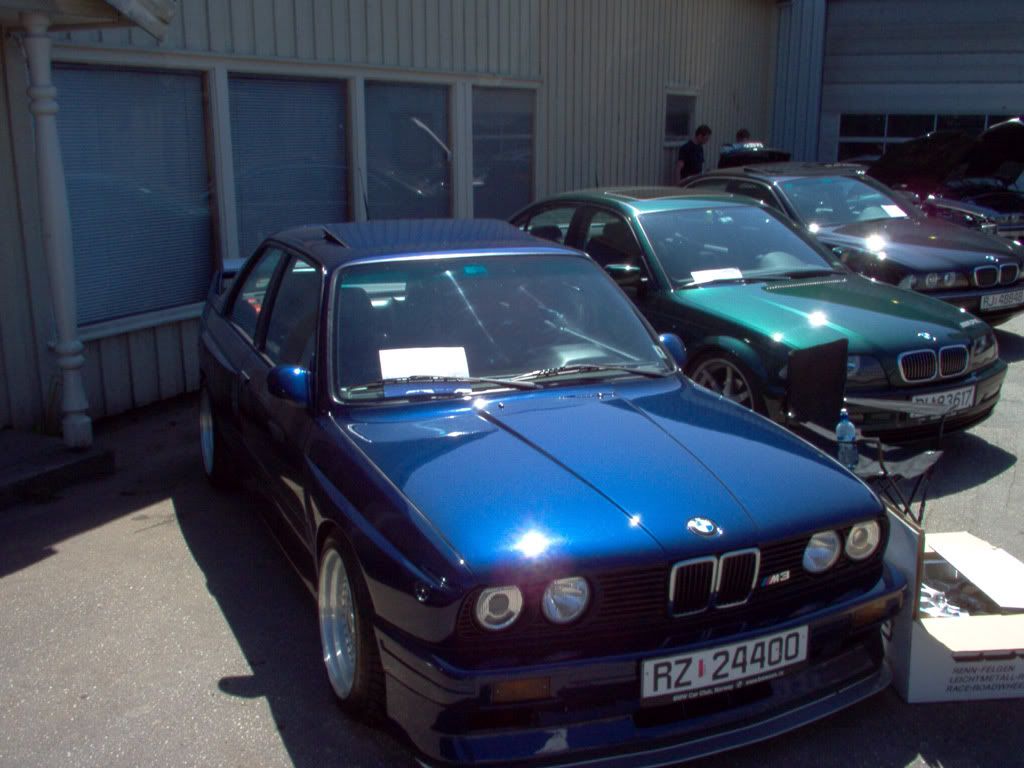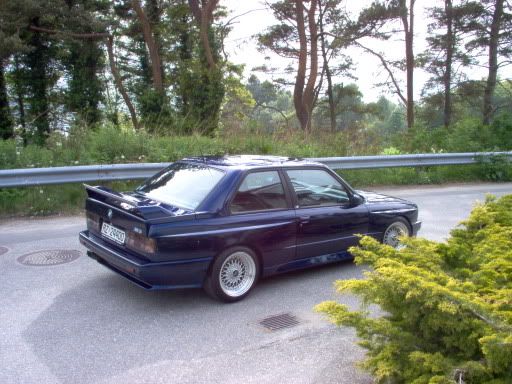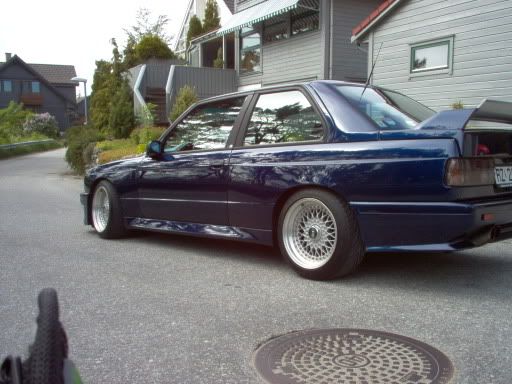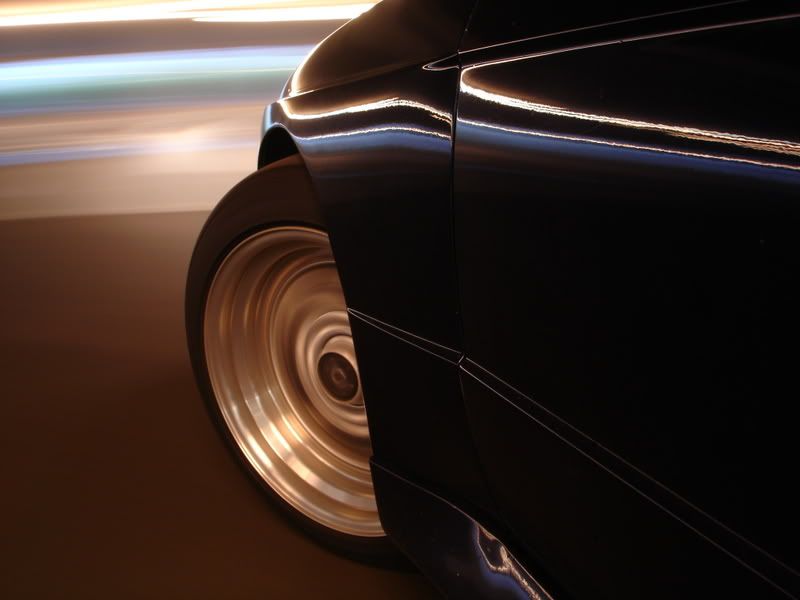 Here are some AC Schnitzer 8.5x17 et13's that I've bought, just gonna refurb them and then sell them. Gave $250 for them, so should be able to make a profit. The paint's shot to hell but their straight and not curbed at all.