I wanted to wait to get my suspension parts in before I posted any pics, so here we go.
Always been a fan of the BMW e30. Lived in Germany for 4 years thanks to the Army, and had a 1989 320i Touring. Loved that car to death.
Picked a really good condition '91 318is up in Tampa a few months back. Florida car, no rust.. approx 150k on the odometer. It's no touring, but it'll do.
Anyway, recently put my suspension parts in. Of course, H&R Springs/Bilstein Sport Shocks. FCP Groton 7-piece kit.. control arms, poly bushings, tie-rods.. all that fun stuff.
Some other mods about the car:
Front/Rear Strut Bars
M-Tech 1 Steering Wheel
Illuminated M Shift Knob
New Alpine Deck w/ all new Pioneer speakers all around.
Mark D 93 Octane Chip (M42)
15mm Drop Hats
New Custom Exhaust (sounds nice.. deep and not ricey at all.)
New Transmission approx 10k ago.
Newer Paint (Diamantschwartz)
SICK ass tires.. "Federal" 195/60/14's that already blew a cord. (PO put these on.. absolutely terrible.)
Anyway, here is a before pic. I am pretty sure it had absolutely stock parts that I took out except for one Moog tie-rod end, so the car drives amazing right now after replacing all the bushings.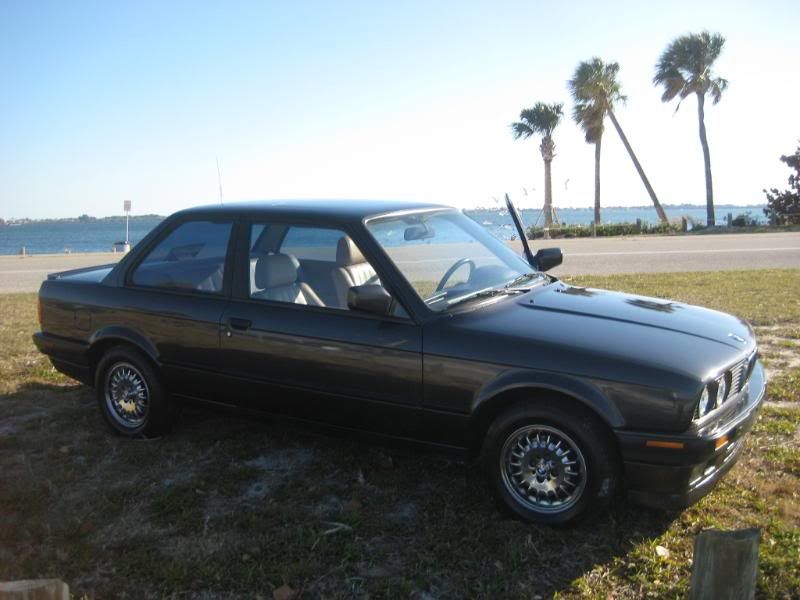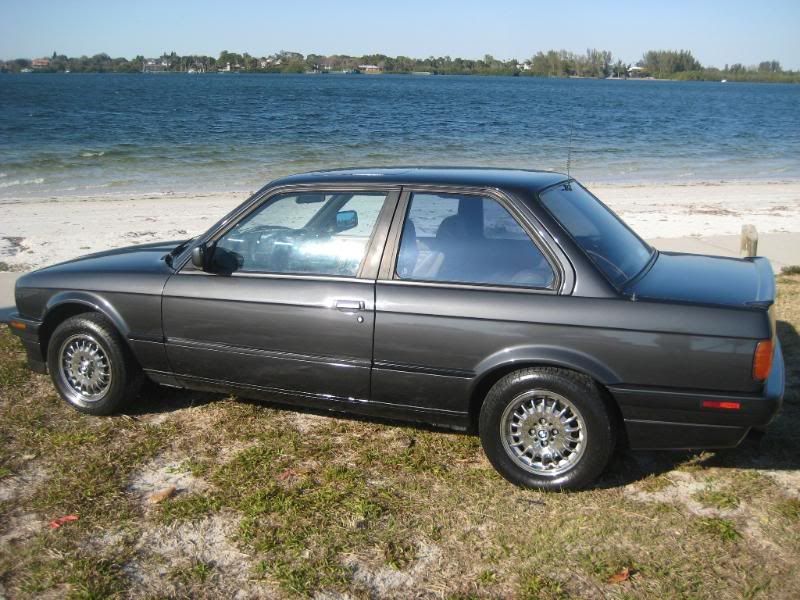 You can see that the car is pretty high. I might as well have had it lifted with mud tires. Handled like shit (the tires are garbage too.. but, fixing that soon) but it was still a very fun car to drive.
Here is the car as of.. 20 minutes ago when I took the pics.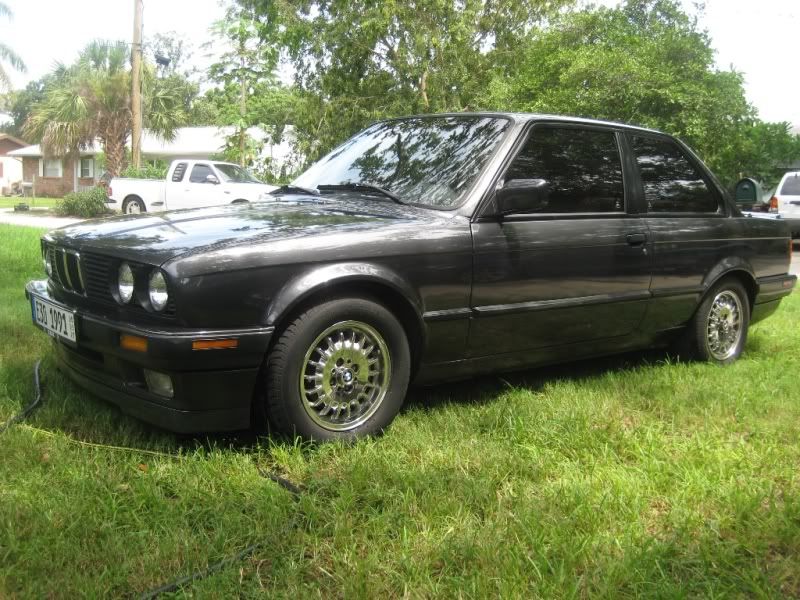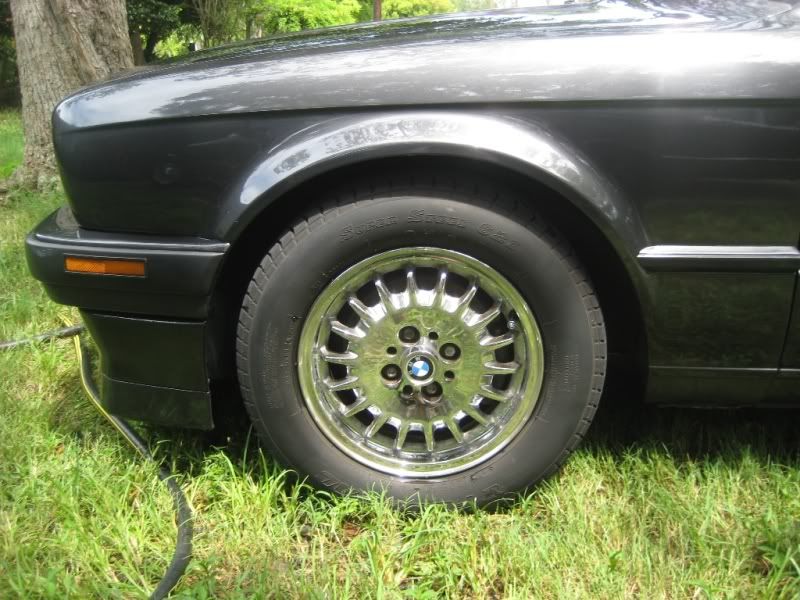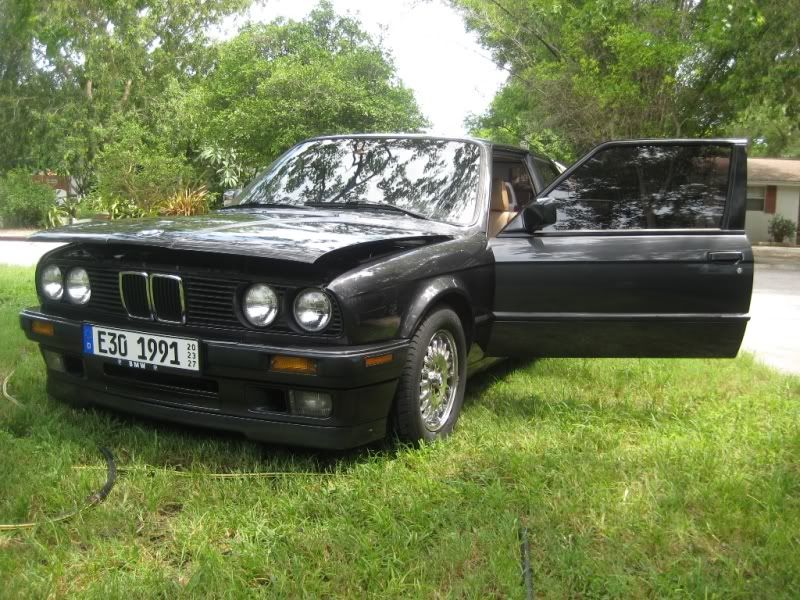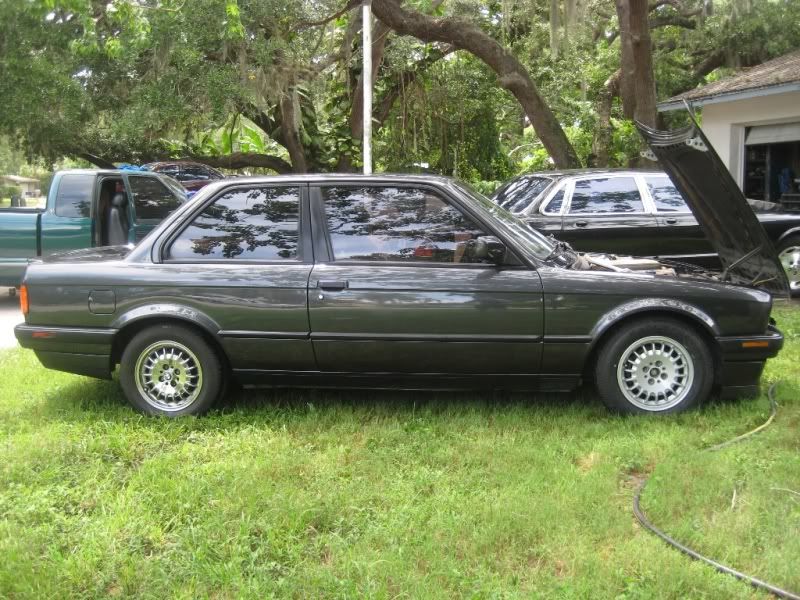 (Blew a cord in my front tire the other day, replaced with the non-chrome spare)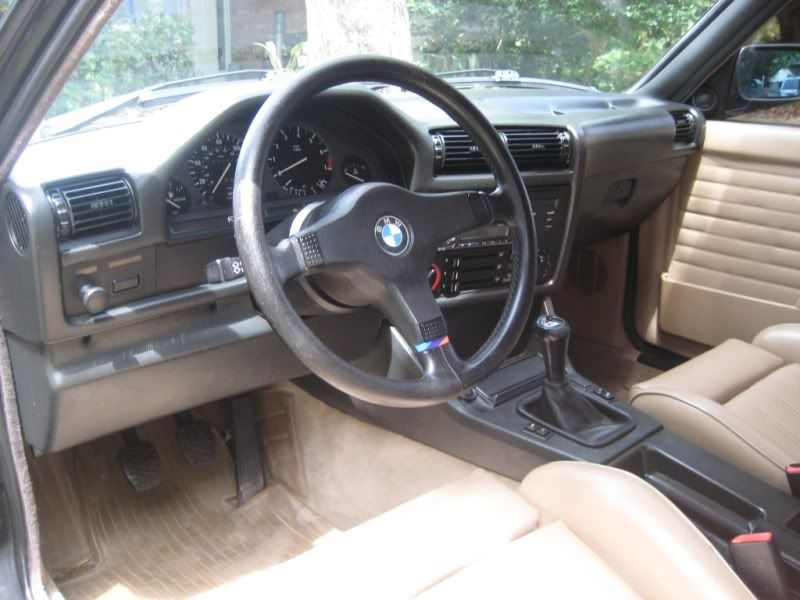 Here is a tweeter mod I did the other day. I picked up some Pioneer TS-T15 tweeters off of amazon. They came with these circular plastic holders. So, I removed the old tweeters (they didn't work anyway) used a Dremel to grind out the inner plastic until the new tweeter housings would fit, and super-glued them in there. Wired them in, and I think they look great! They sound great too.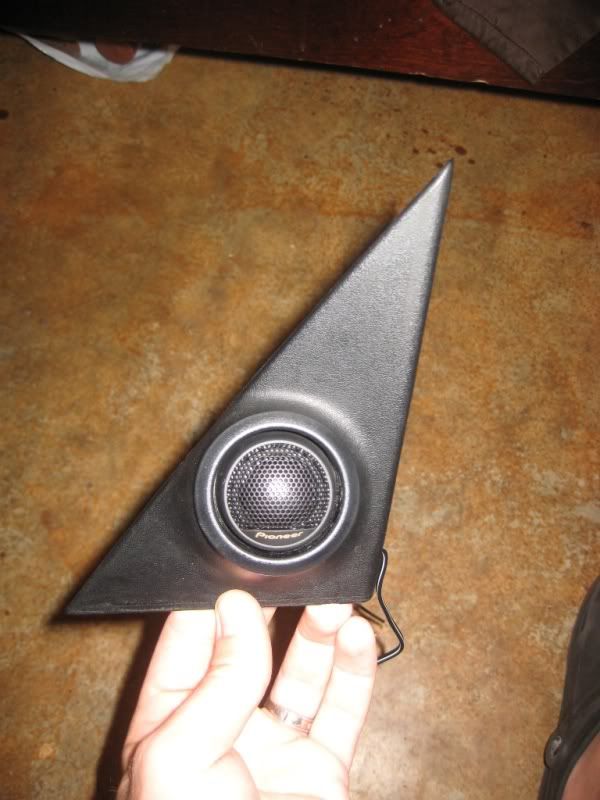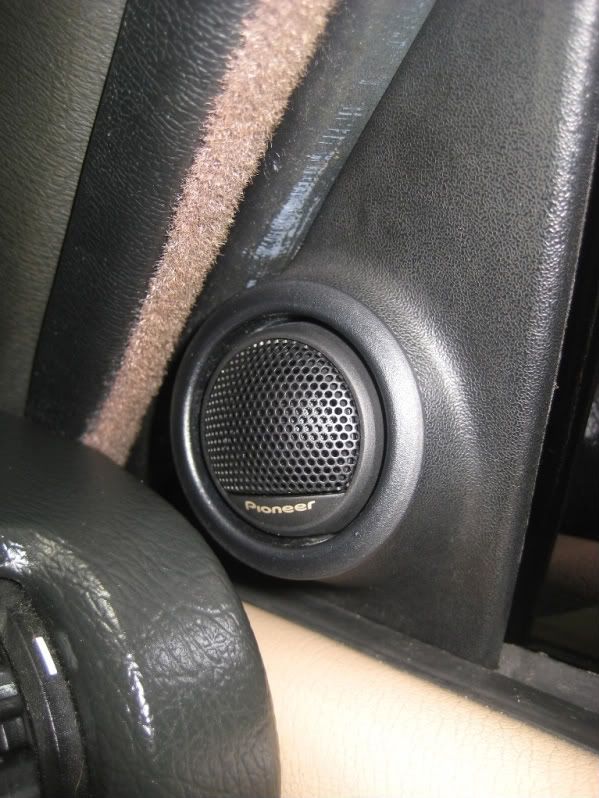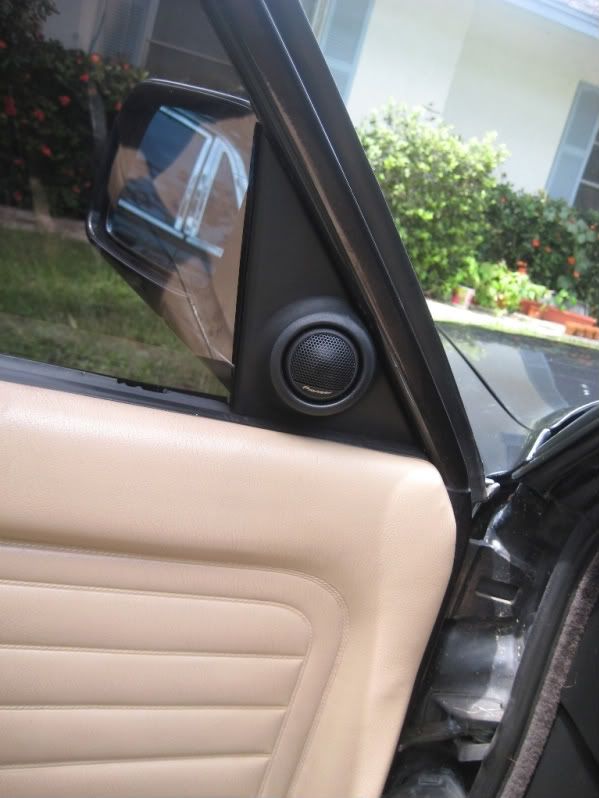 So, that's pretty much it.. I have high hopes for this car.
Some future mods I am going to attempt. (I say attempt because I hate working on my car, and will probably end up burning it to the ground sooner or later.)
Z3 Steering Rack
Z3 Short Throw Shifter
16x8 BBS Style 5's
Crack-Free Dash
New Gauge Cluster
s50 Swap/Metric Mechanic Rally Engine (if I had the monies) (if my M42 ever shits the bed)
And plenty more.
Thanks for looking!