So I have a nice Diamond Black 318i that currently sits on Tire Rack wheels - 15x6.5 with centering spacers that are about 10mm wide. Here is what it looks like (note tires are now 205-50s not the 205-55s in the pic):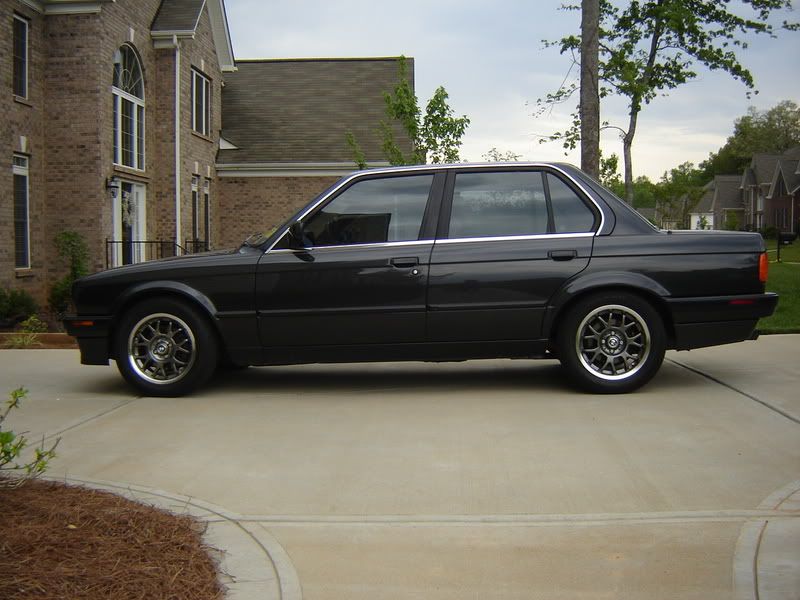 I also have these wheels that could go on the E30:
Freshly refinished BBS RAs in 15x6 ET 33. I am torn as to whether or not I should put these on the E30.
Pros:
BBS wheels vs. generic wheels
Lighter weight (this offset is somewhat rare and wheels are about 15 lbs.)
Cons:
Would require new spacers 15mm front / 20mm rear
These RAs are known to be a bit soft (had to remove several bends in the refinish)
Only 6-in wide
I've tried to sell the RAs, but nobody seems to want them. Should I just rock them on the E30? Original plans were to use them on my Scirocco, but I just bought 13-in tires for that.