Hey everyone my name's Allen I've been on this forum for years now and posting my third e30 as well as introducing myself. the first 1990 325is i had was roached i mean ragged and rusted! it was traded in place of cash for a twin turbo stealth, the second was a 1992 convertible i was screwed on the title for so it was traded back (i should of just stripped it) :(
I have moved to arkansas since previously living in saint louis and i have been sitting on this 325i for over a year now, it started april last year when i came to her house and knocked on her door asking about her e30. at the time she was at $2400 and i was simply a broke college student driving a lexus sc400 only wishing to be in the driver seat of another e30. a year and some months later she comes down to $1800, at first glance the car never appears to be worth even $2400 but i know i am one person that does not take a non rusty e30 as common. at $1800 i had to dive in and payed her $800, $250 then $750 in a months time the drive home was smooth as this is the first e30 i've owned that has no real vibrations and not completely shot every bushing.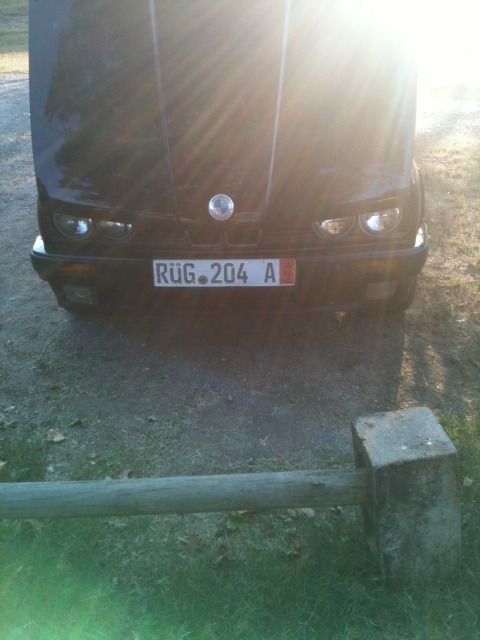 7 keys... lol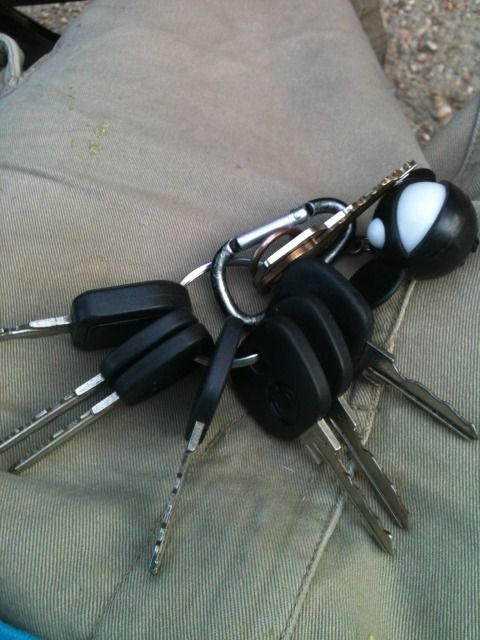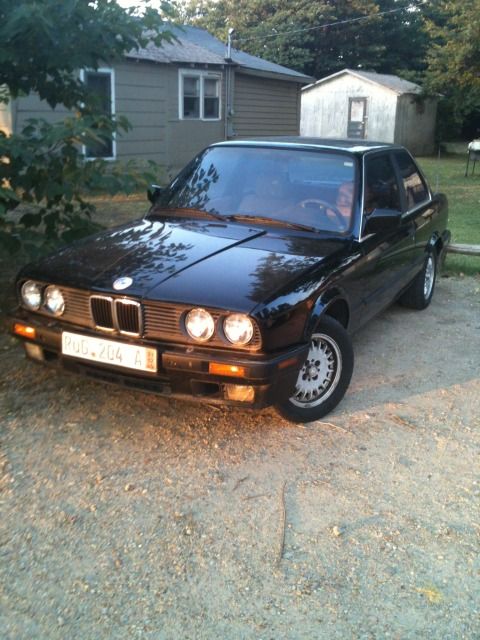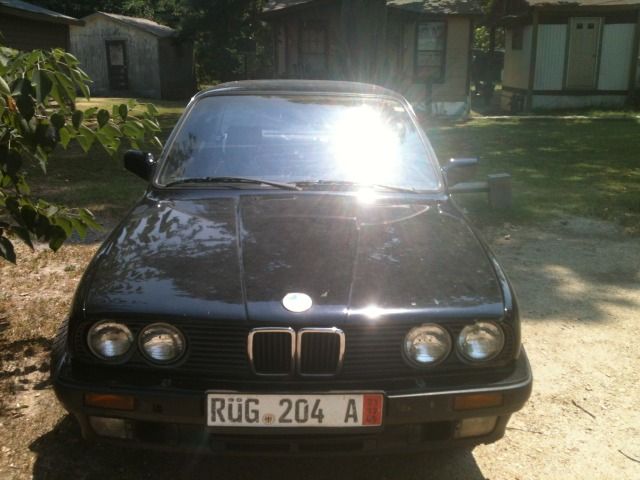 Below is one problem i will need to sort out, the upper headlight assembly mounting tab is bent (car side)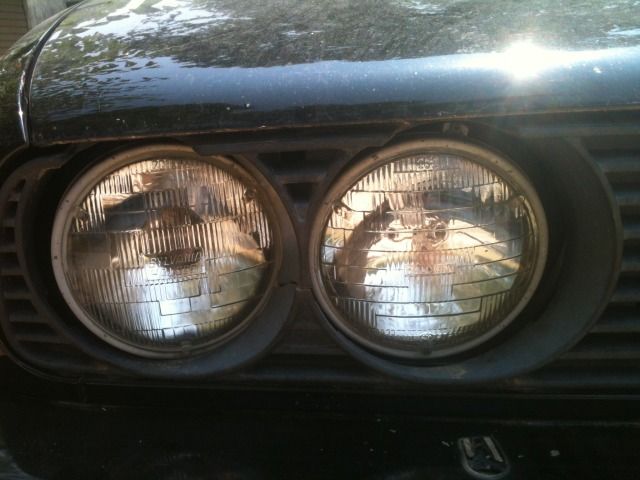 Below is a common area I have noticed over the years many E30's have rust, this one however does not, though it has a problem area that will have to be sorted out... looks like someone jerked on the tow hook bending part of the valance?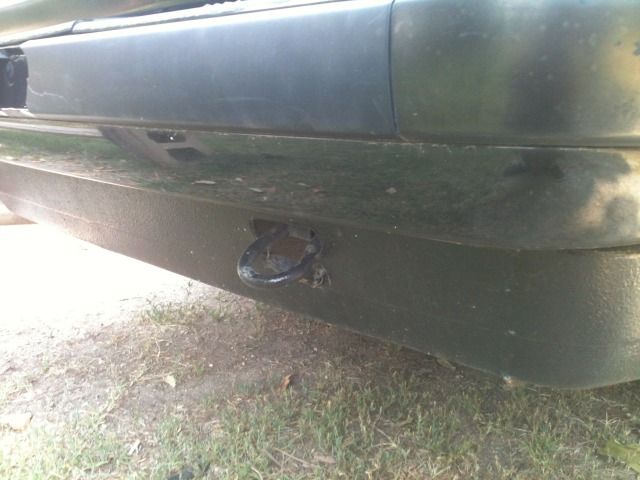 Below shows a sample of how the clear coat is peeling, their are areas all over the car like this, when i first inquired about the car april 2011 their was one small spot on the trunk lid, now they are all over the car (repaint required?) the car was repainted in 2005
also the rear bumper is shot, i noticed i can still buy a brand new one from bavauto for $295
The car spent more years in california than it did in arkansas so this is no surprise, the worst cracked dash I've seen so far. i was thinking of filling and flocking.
only problem with the seats. i will be keeping the comfort seats, kevin quoted me $625 for front and rears (black)
here is what i drive everyday and what i will drive when the e30 is disabled
other problems
someone put power steering fluid in the reservoir, i will drain it and put atf in and see if the pump is burned up or not, rack does not leak, but i am interested in deleting the power steering anyway for an "empty" engine bay mod
blower motor is out
a/c was converted but needs charged/checked for leaks
odo gears need replaced
small tear in headliner (kevin quoted me $115 for new material)
my first mods will be
to maintain the car
timing belt tune up and the lot of other associated parts replaced with this job
tie rods
cab
control arms
sway bar links
all rear bushing (besides flex disc and csb)
replace all broken items mentioned above
then the fun mods

g260 swap <~~#1
ditch the 4x4 ride height, any suggestions on a relatively inexpensive setup? (not cut or heated springs)
euro bumper trim
ellipsoids
euro grills
i cant afford BBS HRE or borbet type A's like i want so i was thinking some BBS crown victoria wheels? do they fit with a adaptors? i like the look of style 5's though
i also like the widened steel wheel look lol
painted kideny's as well as window trim
yellow fogs
bmw front plate filler
flush mount rear plate filler (us rear plate filler i think? i dont care for the euro)
all red tails
then focus on what to do with the rear valance area, and if i have to because bending the headlamp mounting tab doesnt get it perfect again i will replace the radiator core support. repaint if clear coat cannot be fixed (i know nothing about paint work)
after this i really really want to rebuild a 2.7 stroker setup, ditch the cruise, abs, power steering, windshield washer tank and setup, relocate all wires through fender, m3 harness cover, shave many brackets and just go for a very clean simple engine bay... cant delete the a/c though I guess I'm a wiener.
after a month of financially recovering from purchasing the vehicle (mid august more than likely) ill make myself a project thread :)
thanks for looking
-Allen