UPDATE 12/14/17:
Photobucket appears to be going through hard times - they want me to pay $400/year to show the photos on third party sites?
I apologize I don't have the time to re-host the pictures, but they can all be accessed through this link:
http://s106.photobucket.com/user/sat...90/library/E30
Maybe photobucket will get their stuff together - there is a lot of good information lost on r3v because of this
----------
Original post:
Hey all, I've been putting off making a thread because I've been wayyy too busy being back at school, but I'm gonna take a quick second to share my progress!
Story:
Was out of the e30 scene for a little while, and then I got a nice paying internship down in texas. Bored out of my mind I needed a little project, so randomly while bored at work I decided to check out r3v to see whats for sale. Lo and behold, jordan325ic's turbo e30 was for sale!! I had always wanted to turbo my car, and I had read and re-read his build thread a million times, so I was so excited to see this car for only $2000! And it was right in Austin! (me being in Houston for the internship) The only issue was that it didn't run.
Rented a uhaul, put it on the trailer, and made the 3 hour trip back to Houston. It came with A LOT of spare parts haha.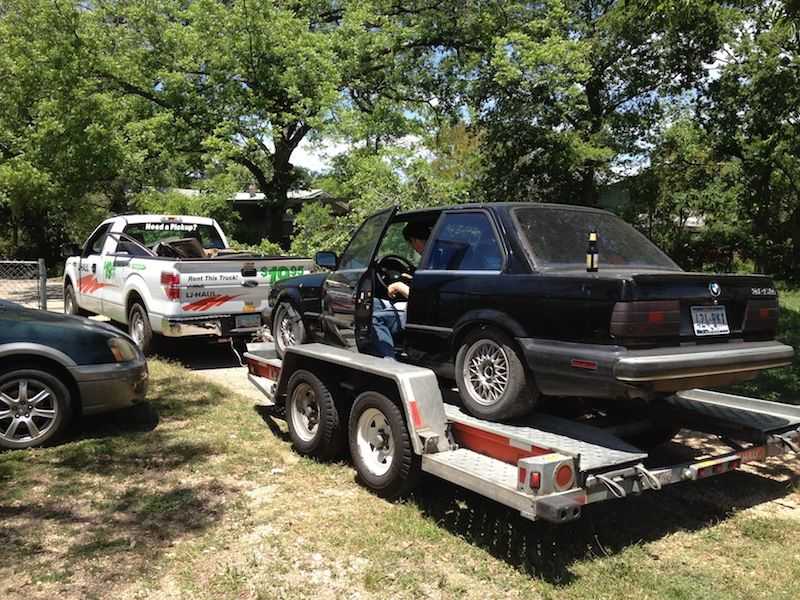 Did a little bit of this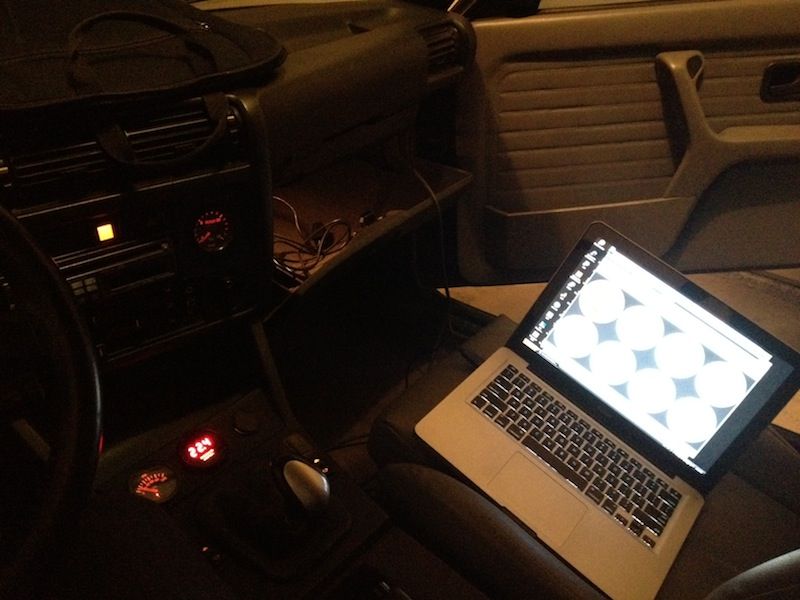 And a lot of this..
After a few weeks of headaches and wanting to set this thing on fire, found out the (first) issue was that the innovate lc-1 was bad, and the wiring was all screwed up. I was honestly surprised this ever ran with the megasquirt (no offense Jordan! You did engine work I would never have the patience for)
After finally getting it running, I took some parts to the pay and spray! Best place to clean parts, I enjoyed the funny looks.
Then did some hardcore rust prevention. Step 1, grind to bare metal and paint with zinc primer.
Step 2, cut out piece of sheet metal, paint with bedliner.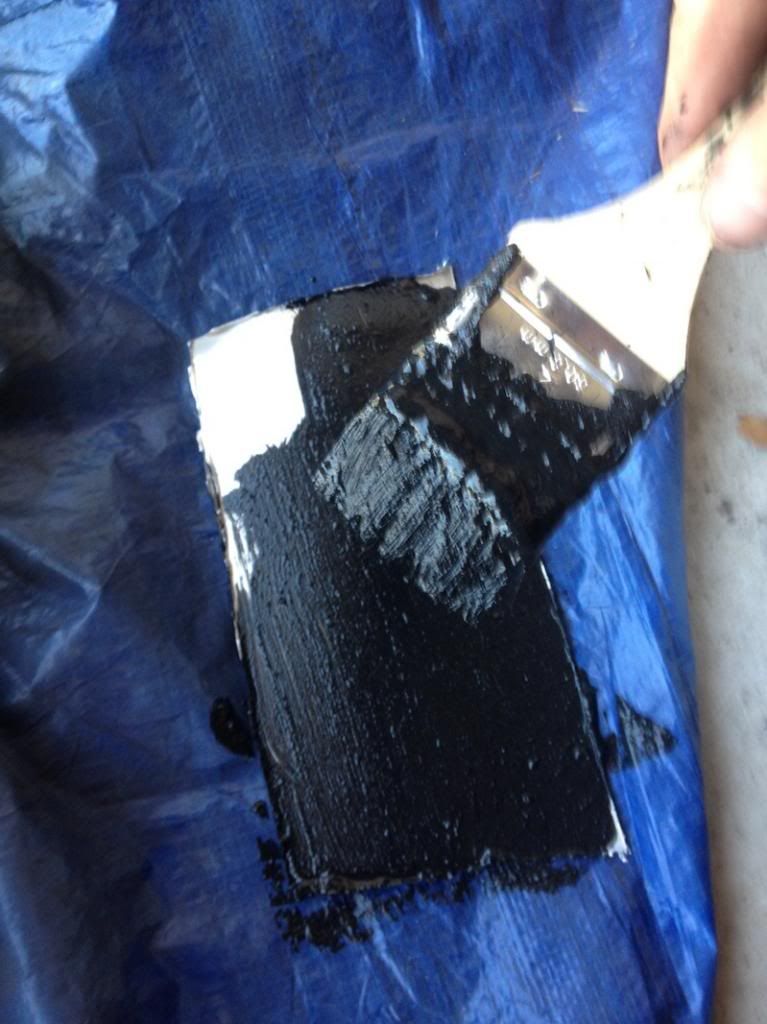 Step 3, pop rivet with seam sealer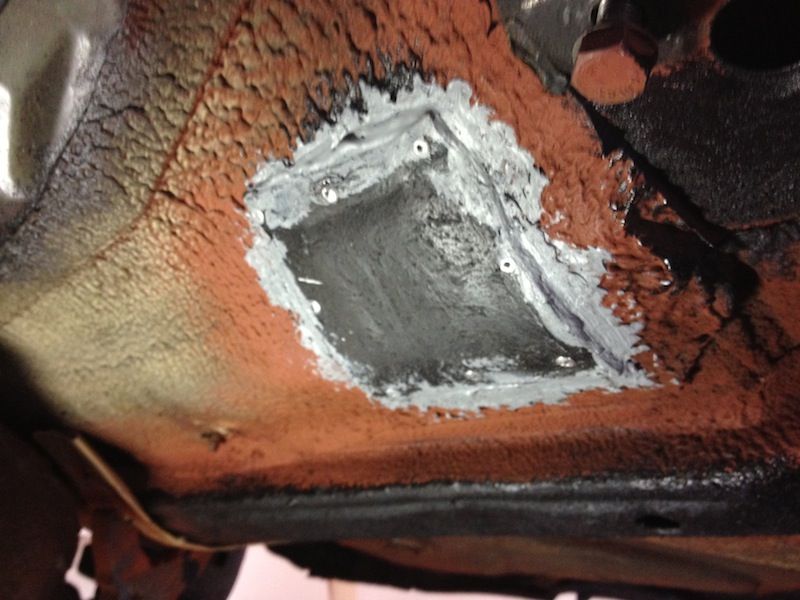 Also put on plastic bumpers!! Got the whole setup for $70, the paint was shit, but I hit it with a *rattle can* later haha.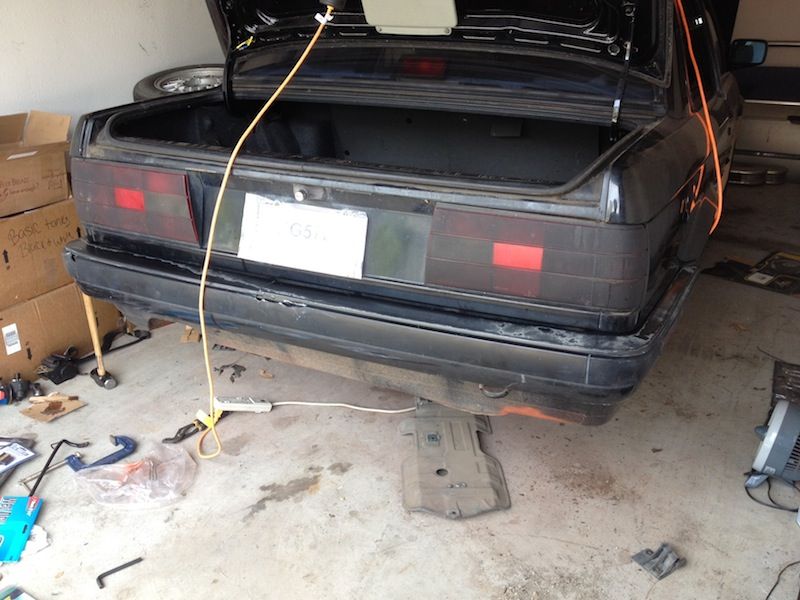 Thought putting the IAT sensor on the throttle body where the air velocity was high would help with heat soaking issues… but it didn't. More megasquirt issues L this was becoming a huge headache.
Did the ODO gears!
Very flimsy old gears..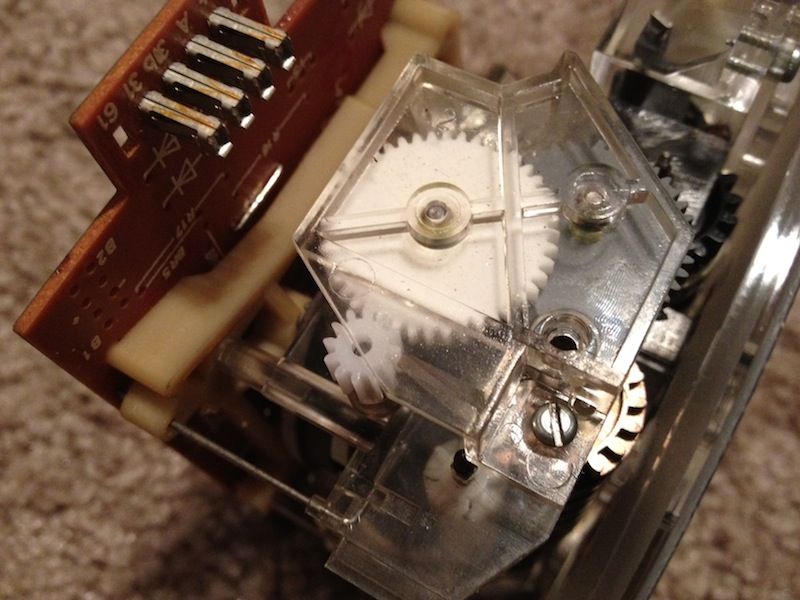 Car was pretty sketch at highway speeds citing worn stock FCABS.
Here was my solution to not having a press, borrowed the advanced ball joint press! It was the perfect too (that and the cordless impact helped!)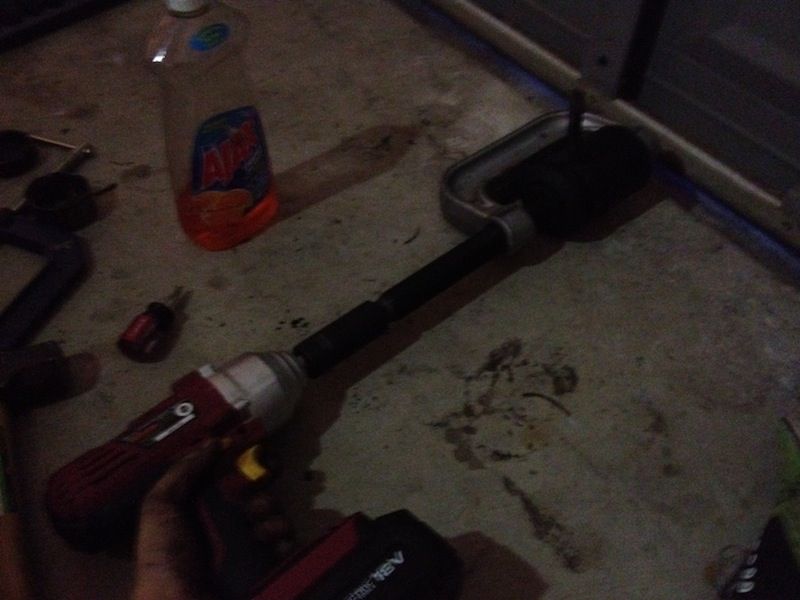 Installed the drop hats, blunttech is the place to go for these things!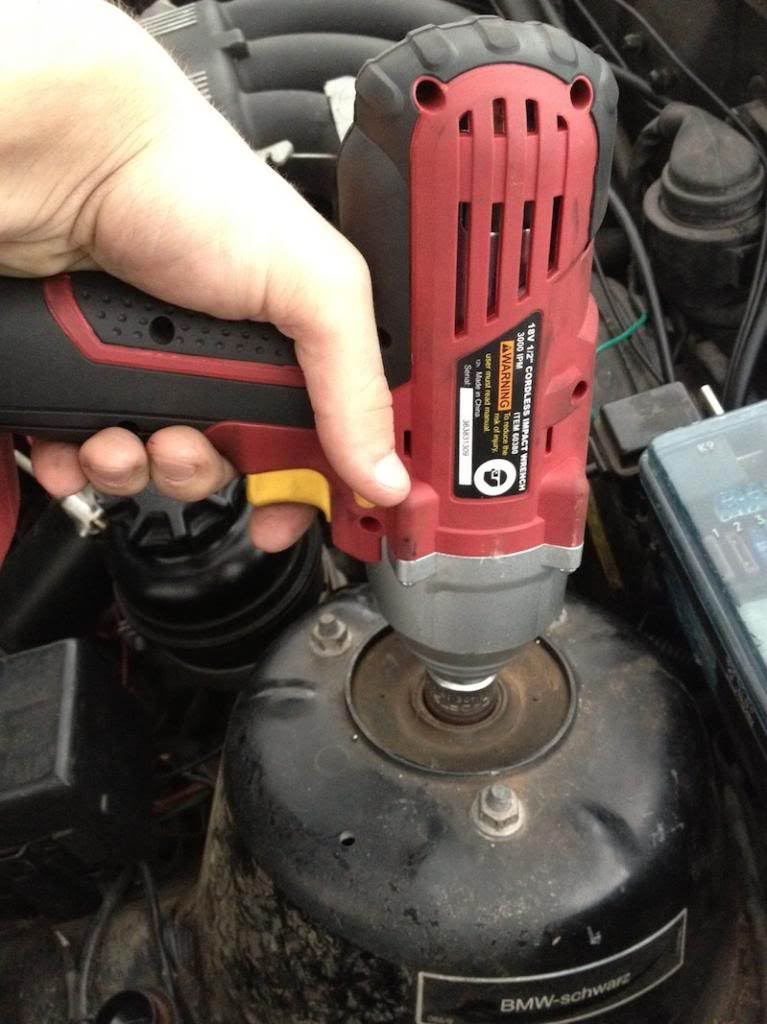 Getting really genuinely pissed at the megasquirt, thinking I was just terrible at tuning or had something wrong with the settings, get back home and find I was driving the car like this (wooo)
Best $15 ever spent, keyless entry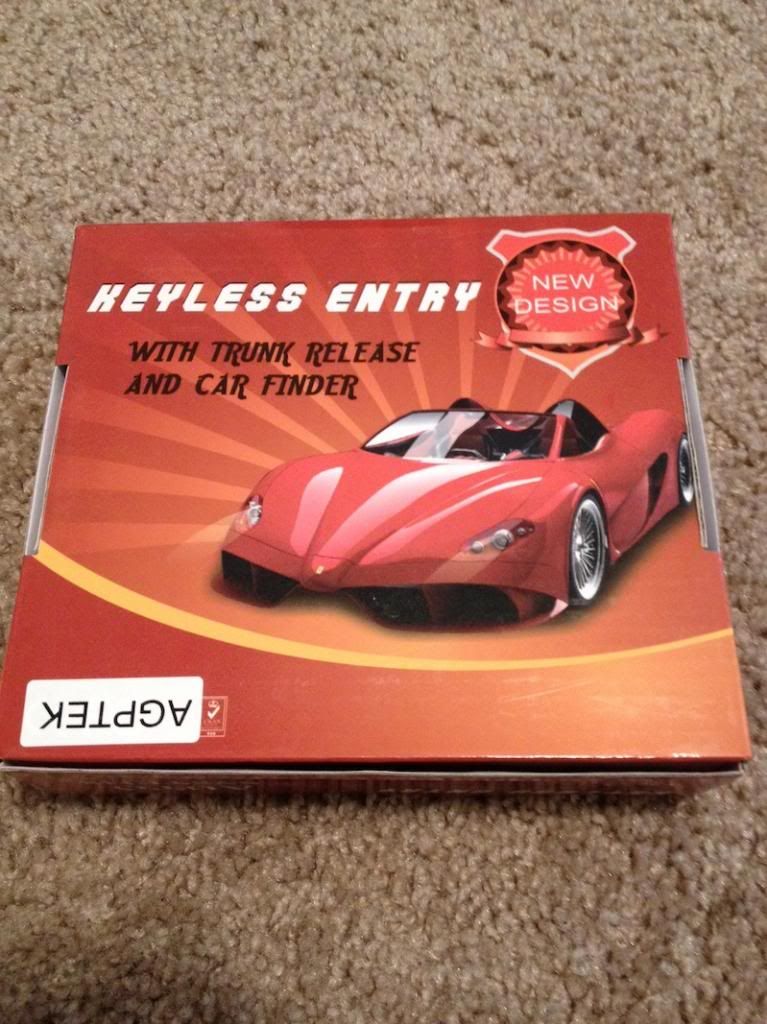 Stripped and rattlecanned the valence
Converted to wasted spark! I was thinking the missing at high rpms was due to a coil that was going bad. I was incredibly wrong, but it's still nice to have wasted spark anyway! NOTE: DO NOT RUN THE SPARK WIRES WHERE I RAN MINE!!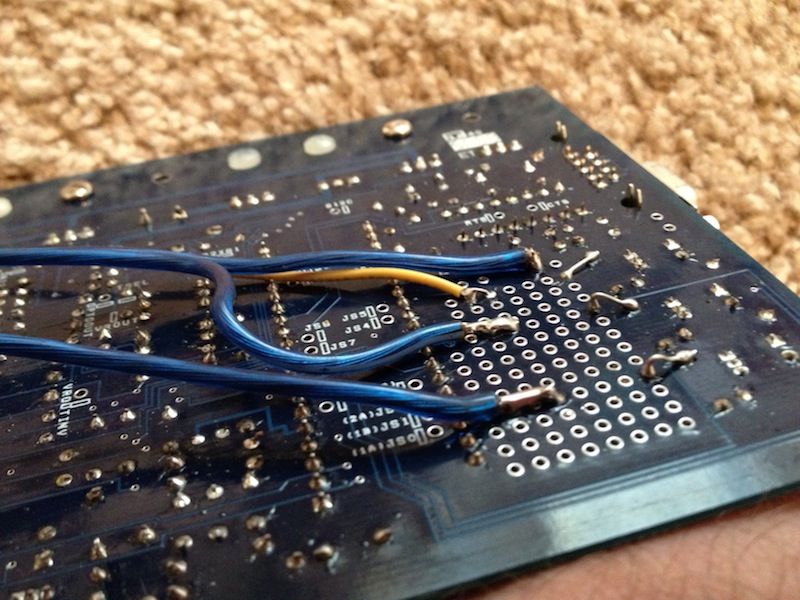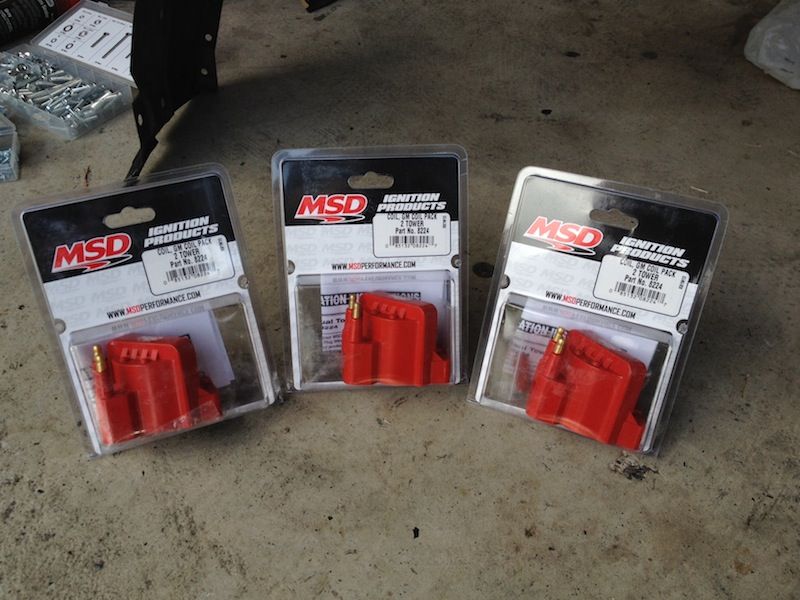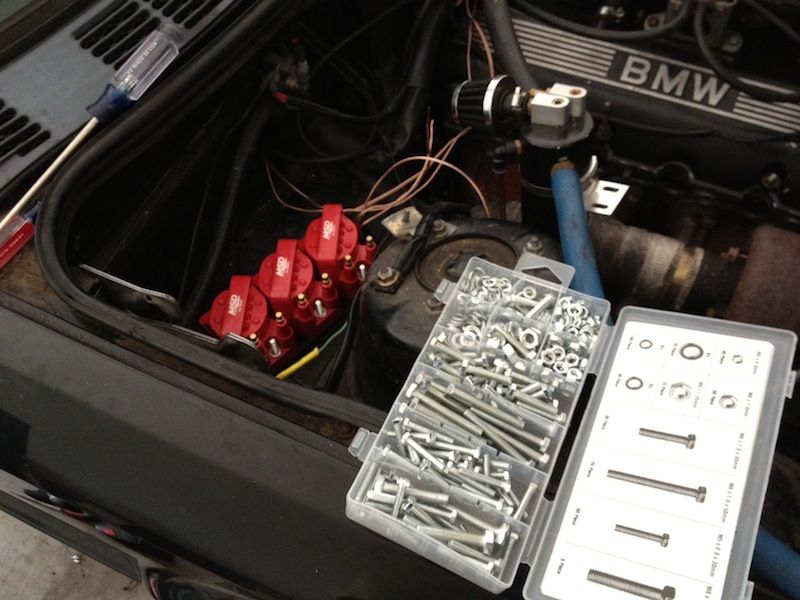 Here's how I made the spark wires!
Pic0123
Pic0124
Pic0125
Pic0126
Pic0127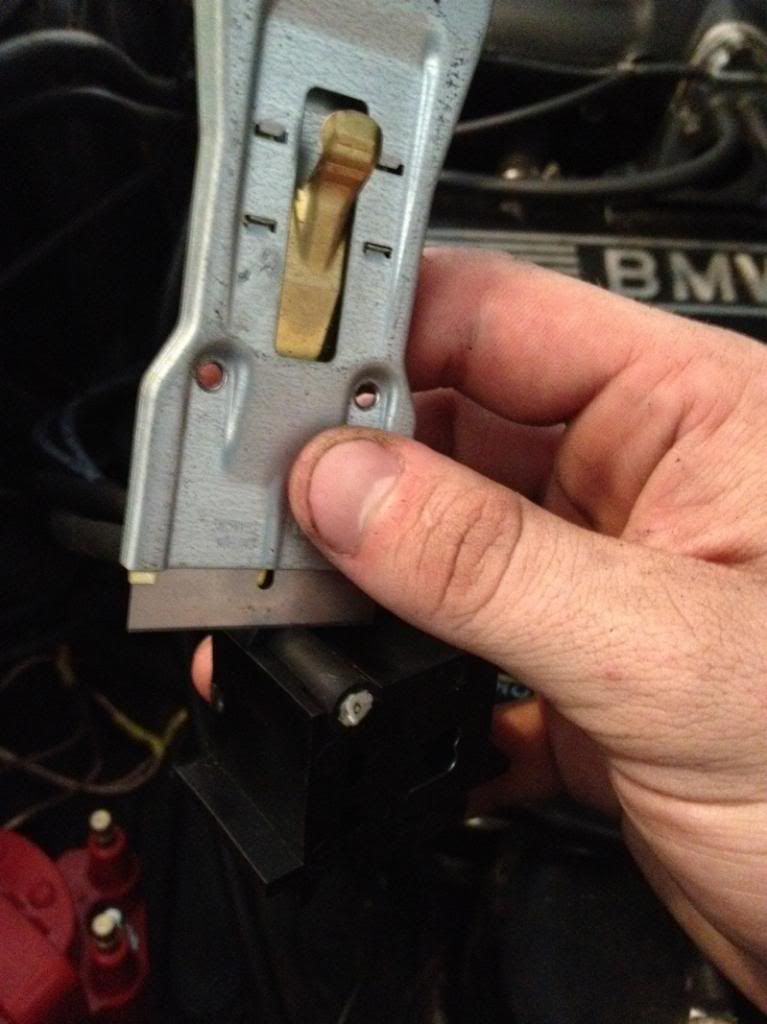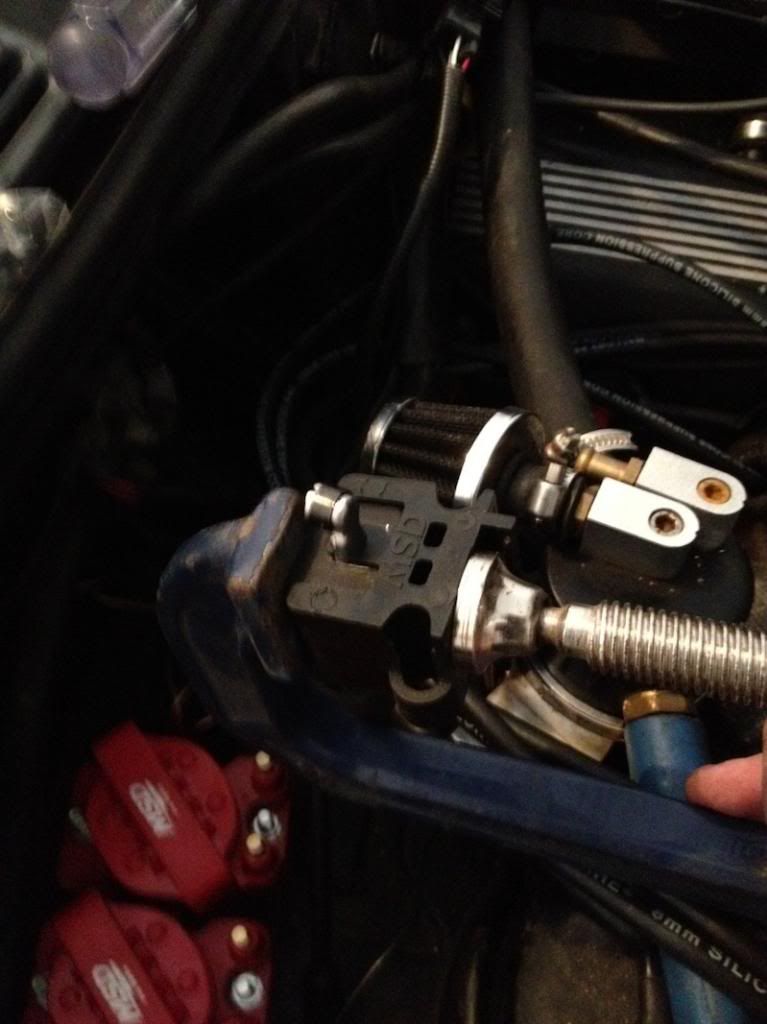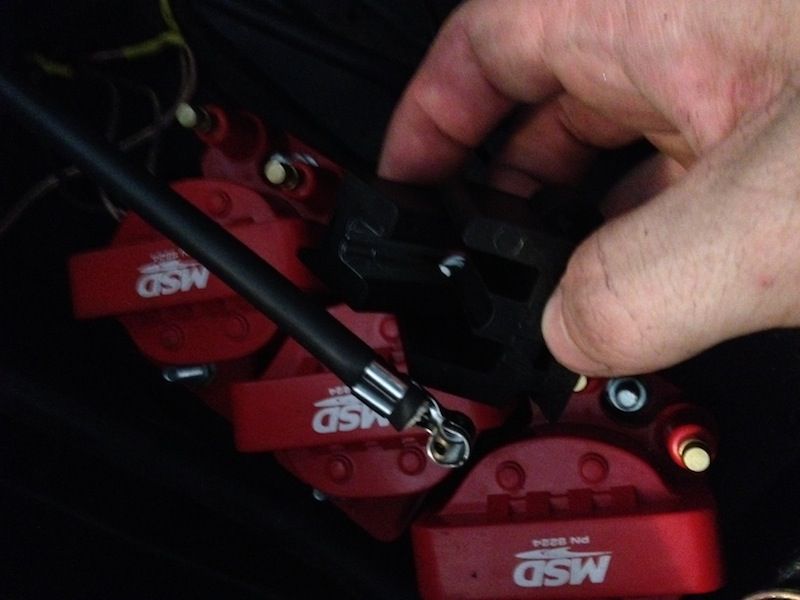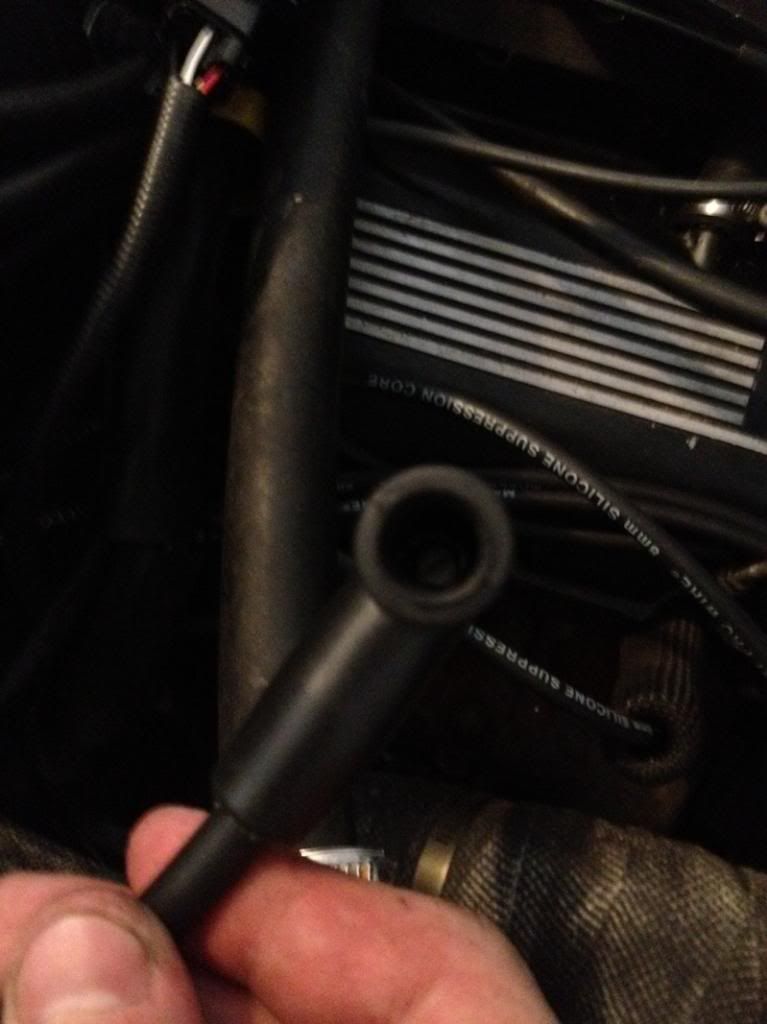 Finally got the front bumper painted and on!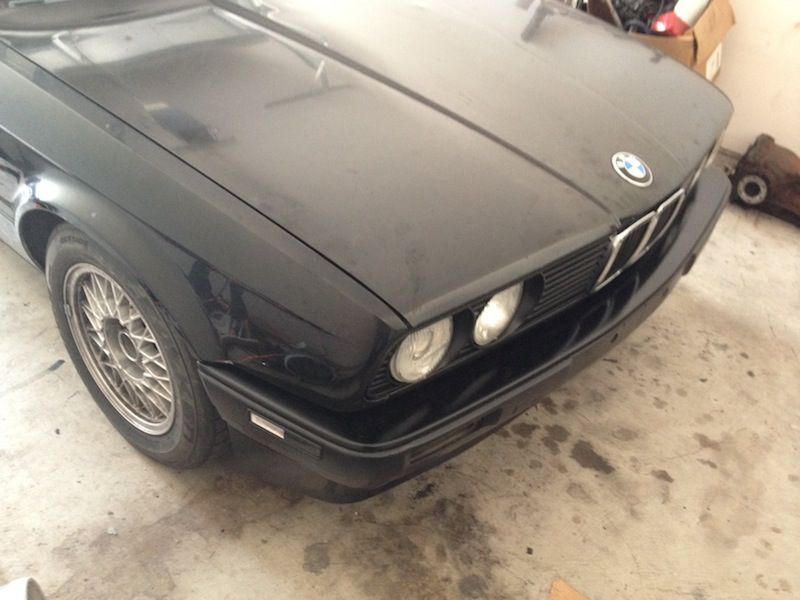 Installed the head studs!! Did these one at a time. I've got a thread about it, I torqued them in 3 steps to 80 ft-lbs.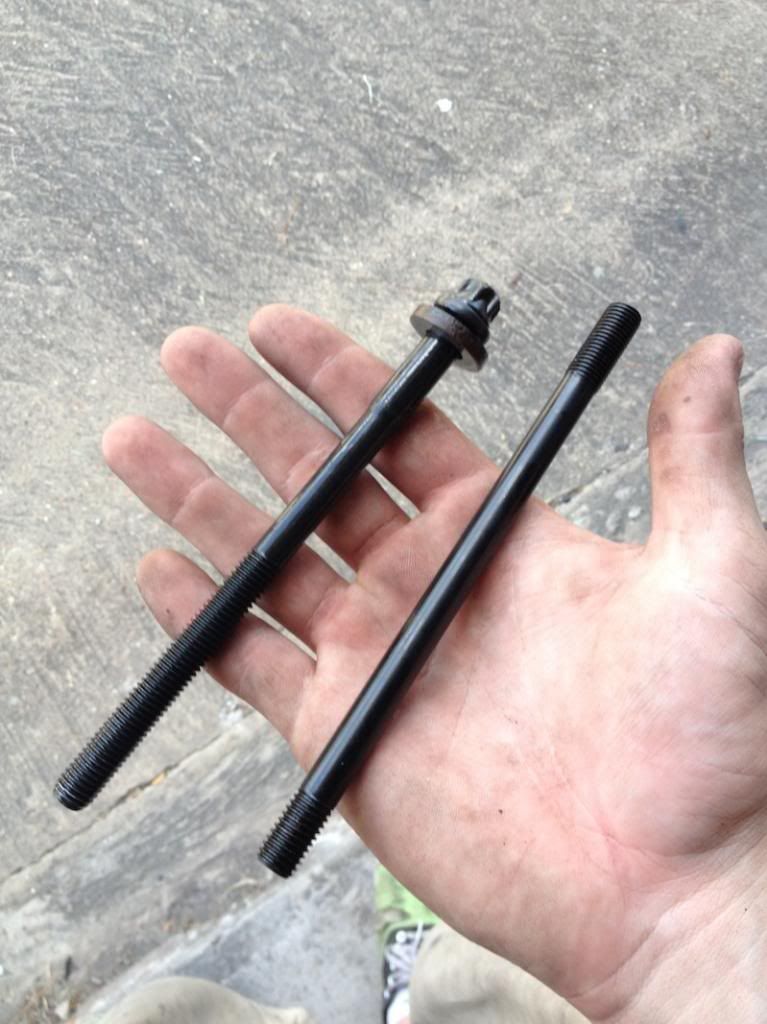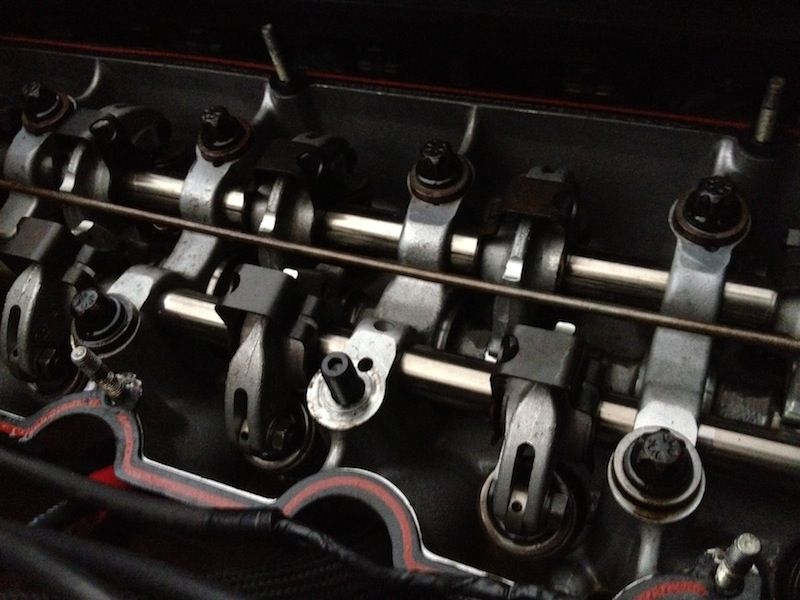 Now for my cheap ass coilovers! Bought these cosmo coilovers from a forum member brand new for cheaper than new! And then sold my h&r sports for half of what I paid for these, so I lowered my car for crazy cheap money. I kept the bilsteins in there, it's a good combo IMO. And dirt dirt cheap. Might need stiffer rear springs eventually, I get crazy rub with the new wheels and that turbo action (later).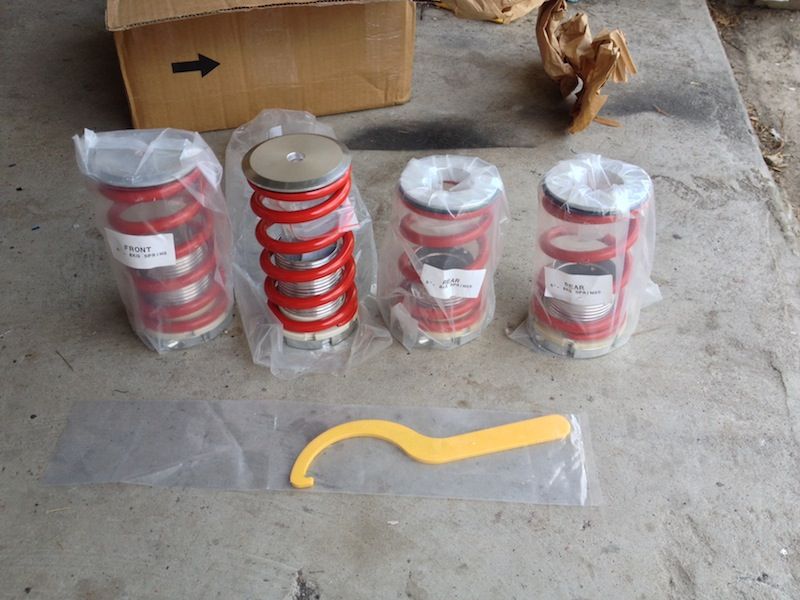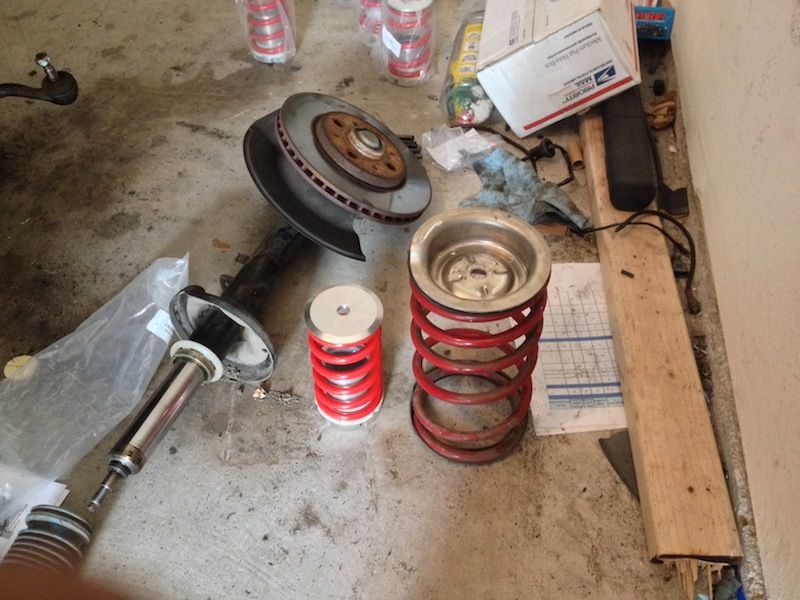 Story part with no pictures:
Car still ran like absolute crap at this point… it had been about a month of missing and processor resets, and my serious consideration to sell it and cut my losses. I developed a very real hatred for megasquirt, as its issues as so subtle and easily concealed by tuning. This one made my car undriveable, and just the worst thing ever. Words really can't describe my frustration, but most people on here have been there, so you guys know what I'm talking about.
Anyways, after a month or so of trying lots of things (becoming very friendly with the local radio shack) and throwing a few expensive parts at the problem (read: wasted spark) and I've finally gotten to the bottom of the issue! The problem was the megasquirt was experienced a shit-ton of noise from the way the spark wires were routed. A quick re-route and BOOM all the problems are gone! Also, I changed where the IAT sensor was located.. again. This time out of the engine bay, this helped a lot with hot restarts.
I called up the dyno tuner and set a date, then as a celebration of finally getting the damn thing running right, I bought myself a set of brand new wheels!!
Inspired by DJ buttchug's pink look, I had to make that sort of thing happen. Green was my favorite color though, I don't think I could pull off that pink.
The guy who hooked me up with these wheels took pics along the way, big shoutout to Fortune Garage in Houston, this guy really takes care of you.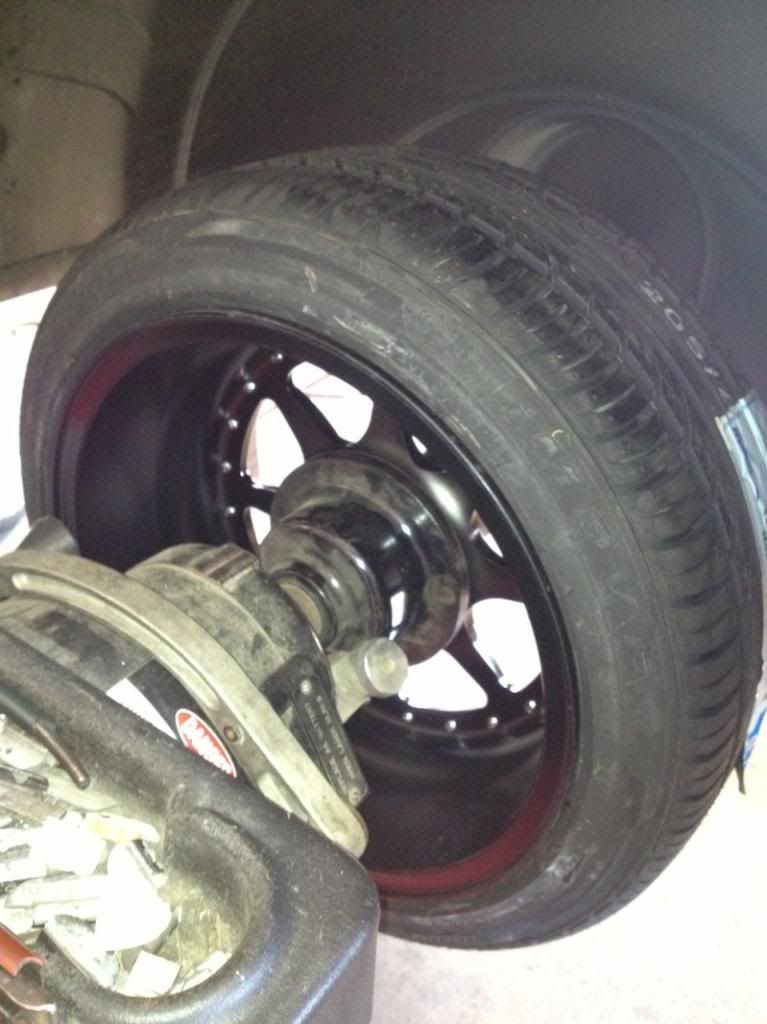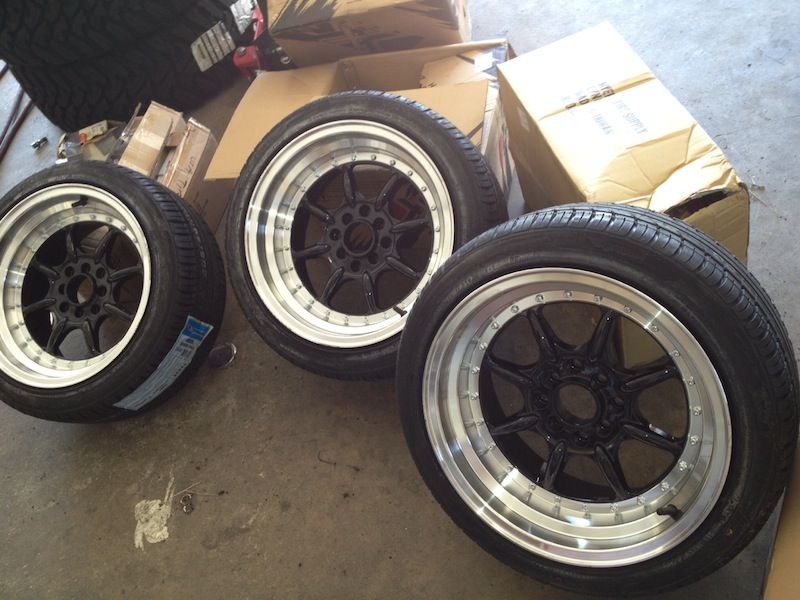 Did some work to get them mounted up (not pictured is that I threw on some wheel studs from motosport hardware, good people)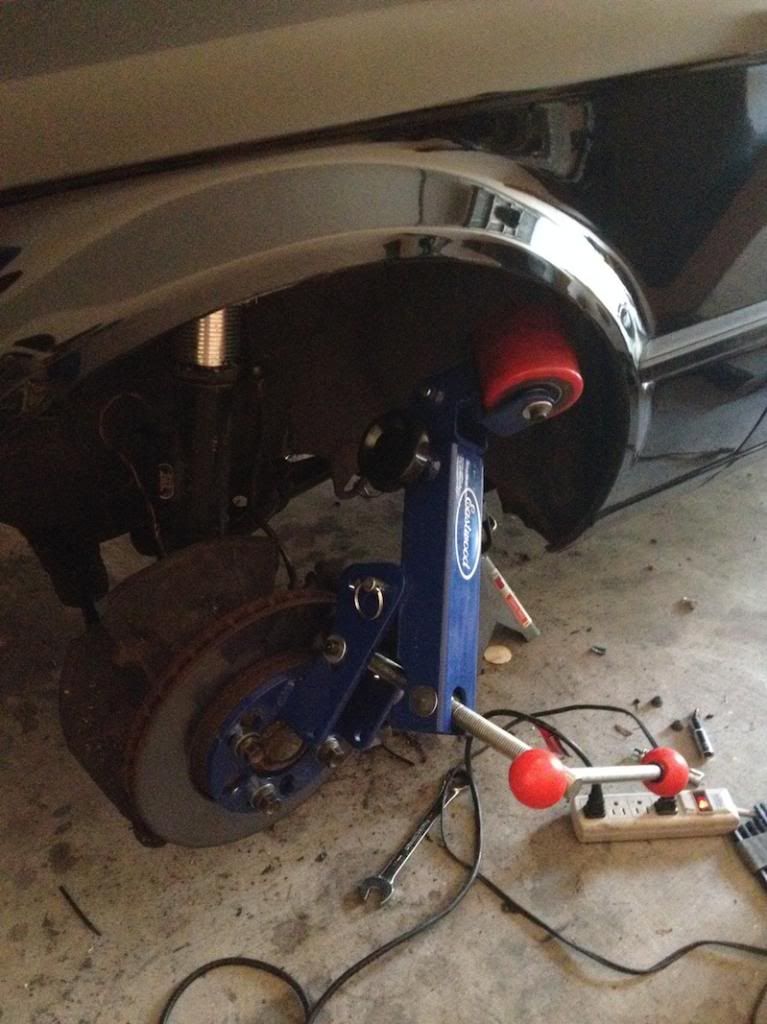 FINALLY. This is how she sits now, I was sooo happy with how it turned out.
pic0192
pic0193
pic0198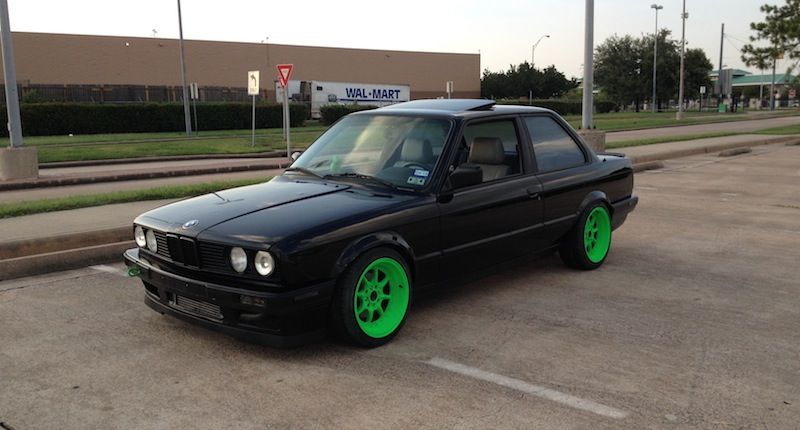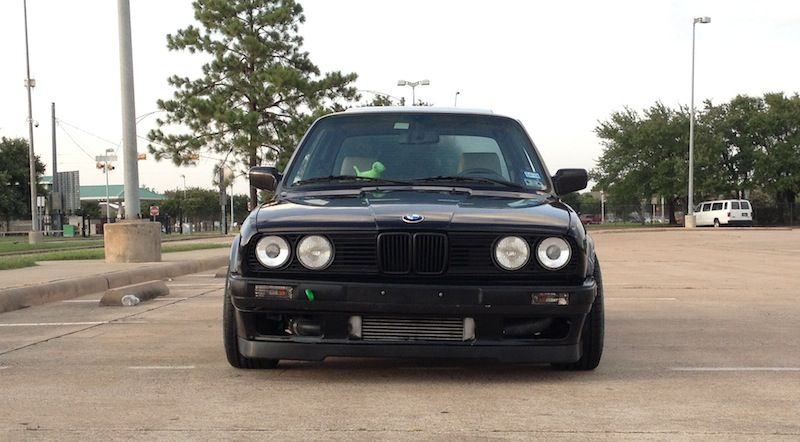 Problem: The hilarious exhaust Jordan welded up ages ago didn't really give any sort of ground clearance. That was quickly changed by a $200 custom 3" exhaust. I loved being in a city to find these sorts of deals.
Before: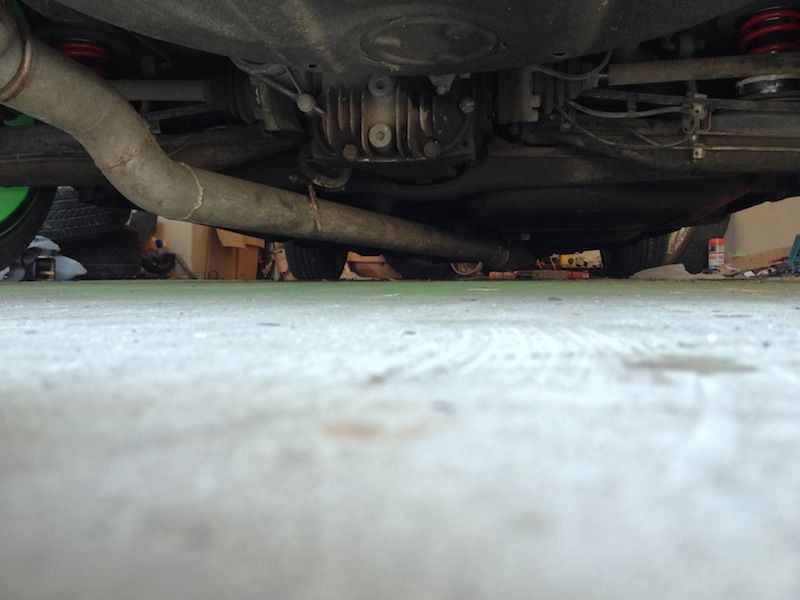 Made it to some meets finally, summer was coming to a close and the clock was ticking for me to have to drive back up north to Connecticut! Lonnng drive, pretty ballsy on a rough megasquirted turboed e30 haha, but it had to be done. Still in Houston: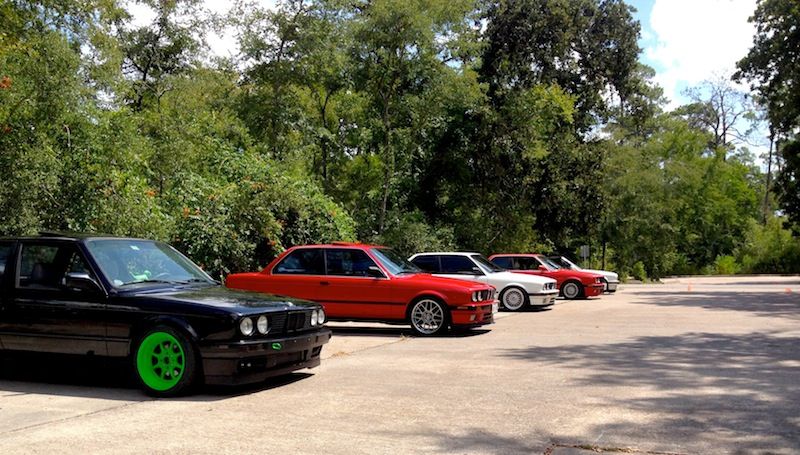 Did fun things while waiting for the dyno tuner. New used skid plate, new spal fan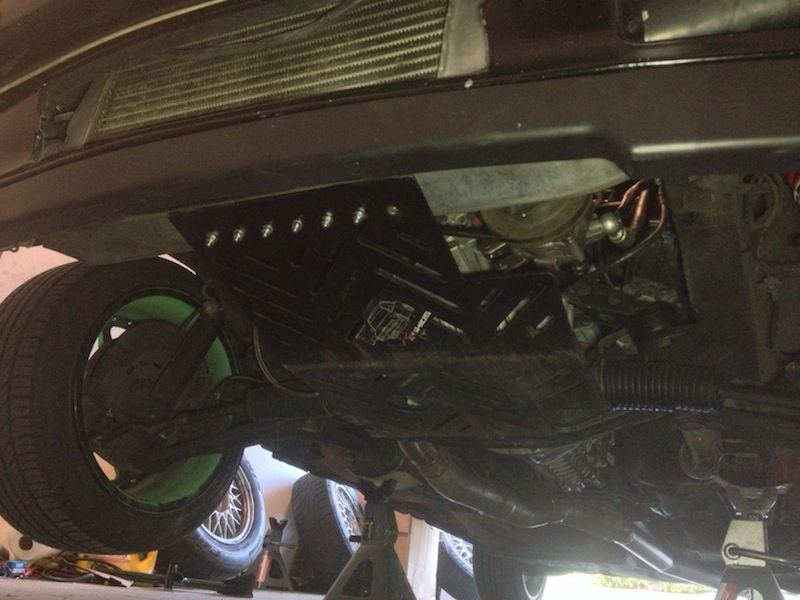 Dyno graph!!
It's at 7psi, I'm a broke and busy college student, I don't have time or money to blow headgaskets. So far it's been a reliable daily driver!
It's definitely a lot of fun at this boost level, I was so happy it got here. Props to jordan for putting this all together, I just did the nitpicky wiring.. that took a few months >:(
The dyno tune was done 6 days before the 1700 mile trip back up north. Definitely cutting it close there..
On the way home, the first issue was my main relay took a shit, so I made a jumper wire to temporarily solve that issue:
The next issue was a mystery… it died 100 miles from home. So we AAA'd it the rest of the way. A few days and 100 headaches later, I found it was the megasquirt chip had slid out of its socket. Pain in my ass..
Then I had a nice ride to school! I took some backroads to break up that 6 hour monotony (nothing compared to the ~28 hours from texas..)
At school, my friend has a nice camera. Sit back and enjoy: