I found this car on Bf.c listed as an 88 325i manual for a good deal. After waiting for quite a while (and almost buying another car) the seller sent some pics and a meeting was set on feb 8th 2014.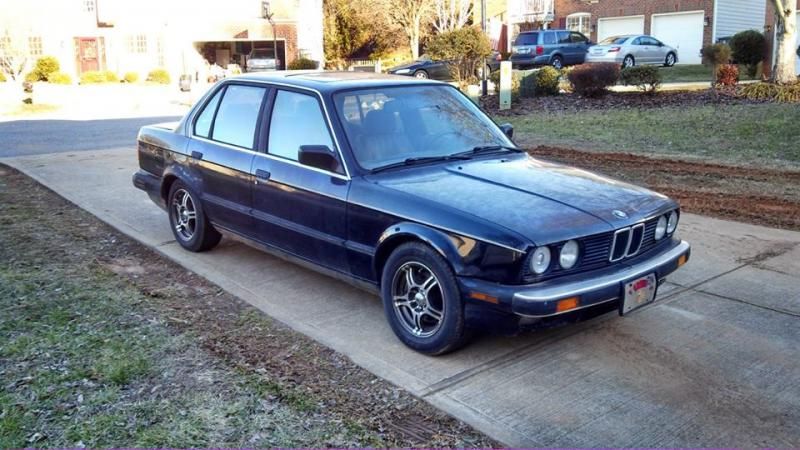 When I showed up the car was overheating, had the wrong motor (super eta, although the car was an "I" car) and just about everything was neglected. That said:
-It was a southern car with no rust
-Original black paint looked ok
-OEM LSD
-PO had installed some bavauto springs/bilsteins.
First step was to remove the head, install an "I" camshaft, dual valve springs and other needed "i" components. I lapped the valves, checked for leaks, installed new valve stem seals etc: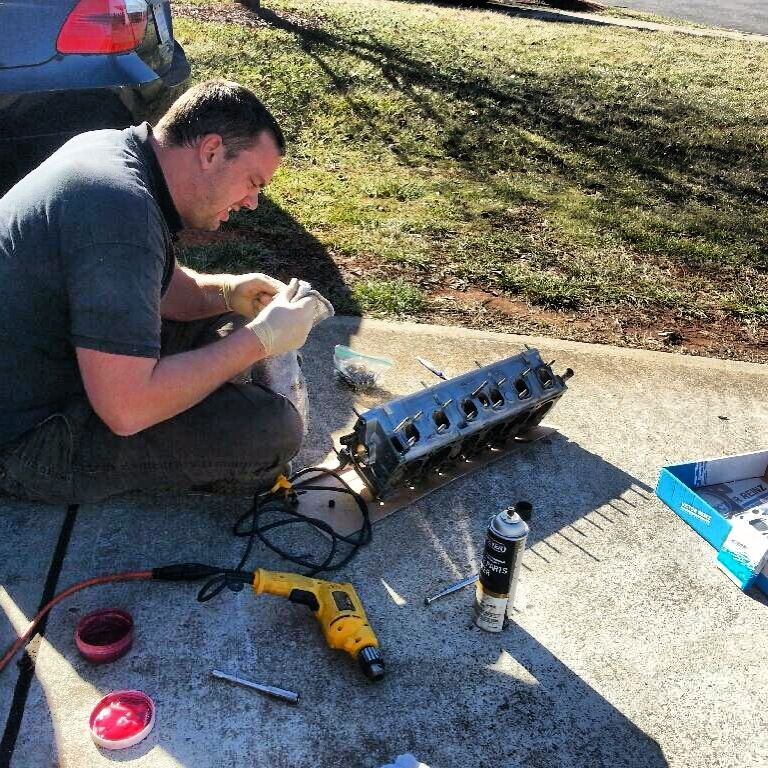 Then wax/polish/the paint
Roll the fenders: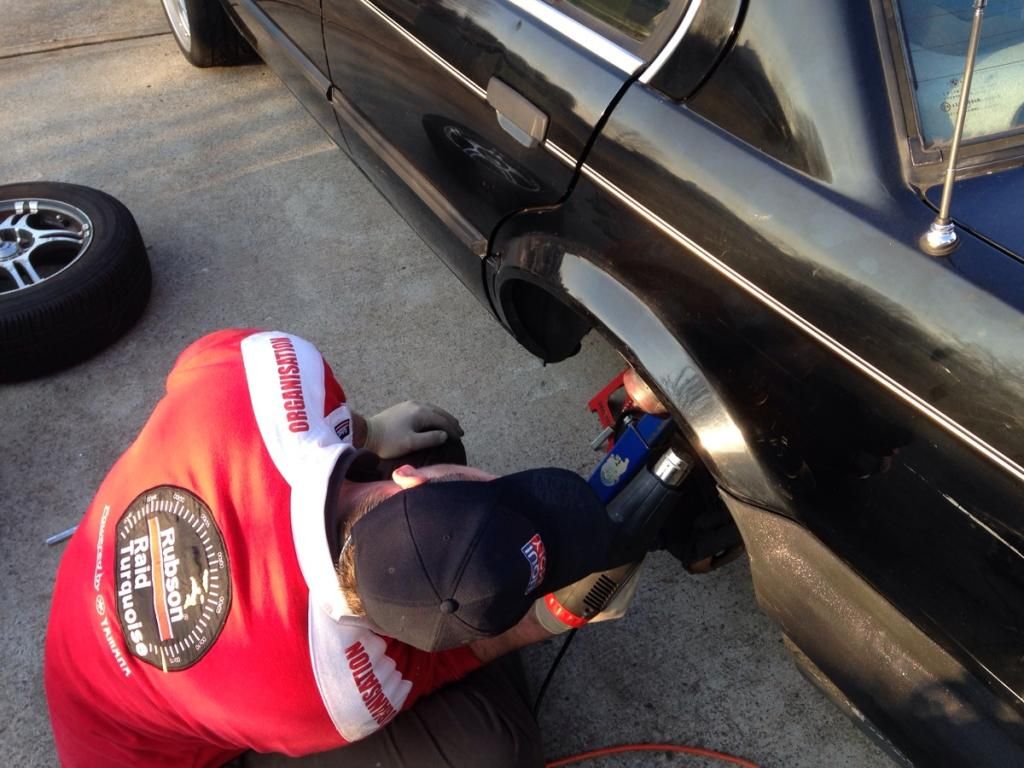 Install plastic bumpers: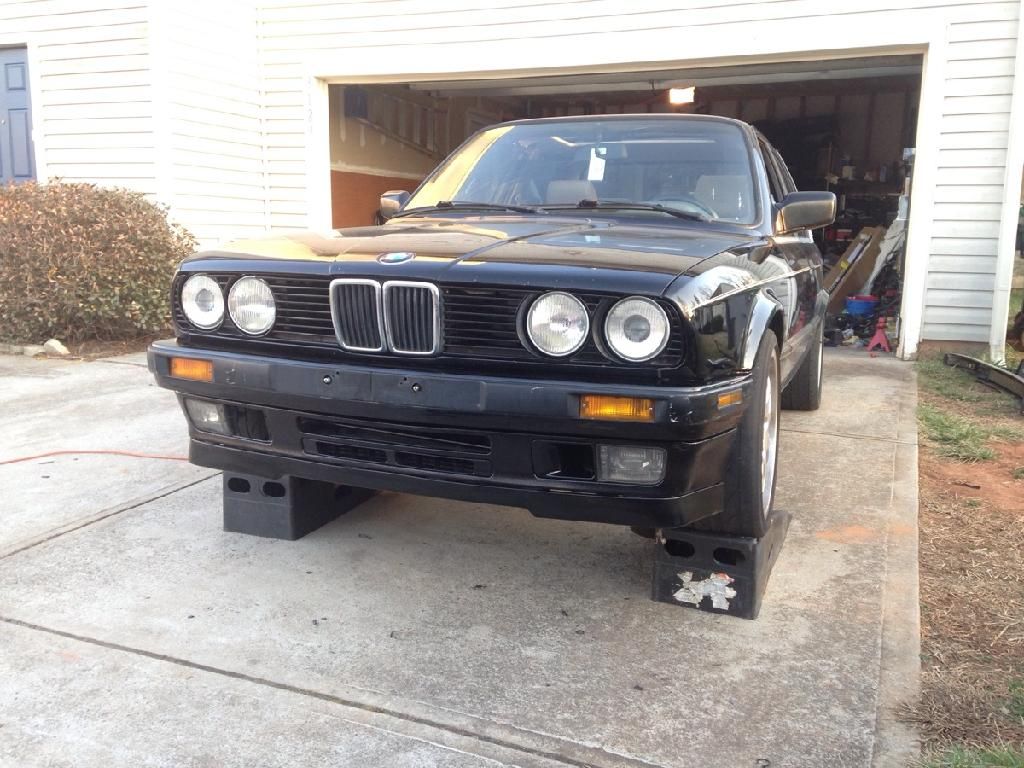 RX-7 BBK and some BBS RX wheels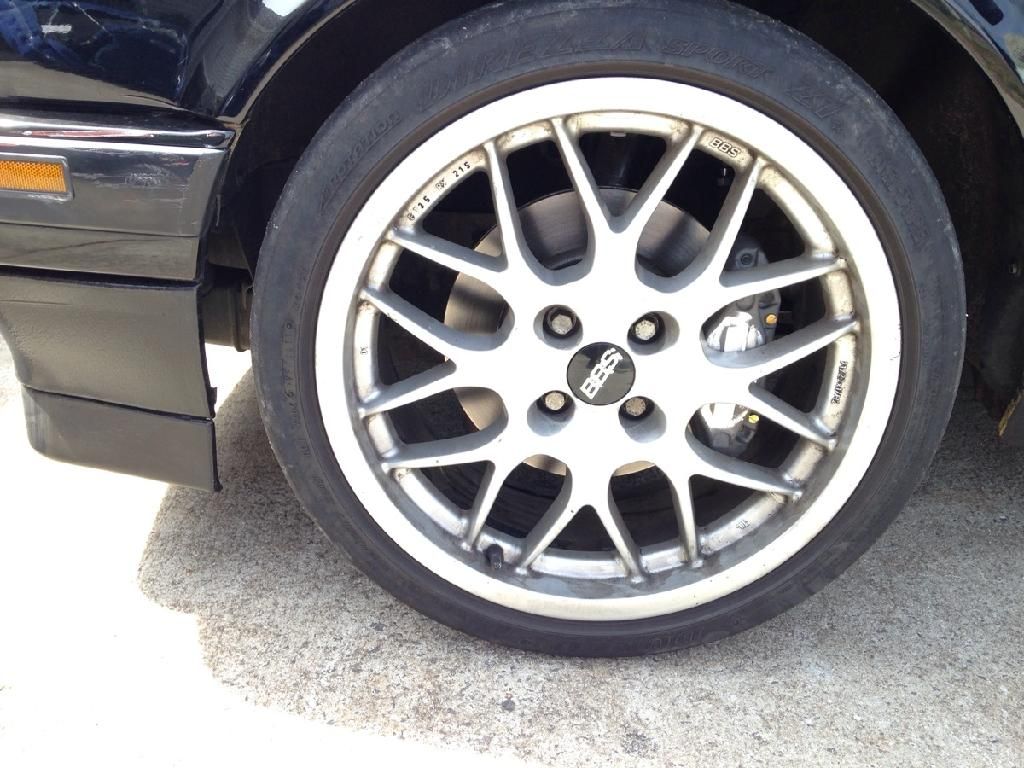 This was the result, car drove decently with
COLD A/C
but unlucky for me the rear trailing arm was bent. Oh I also swapped the dash in there at some point.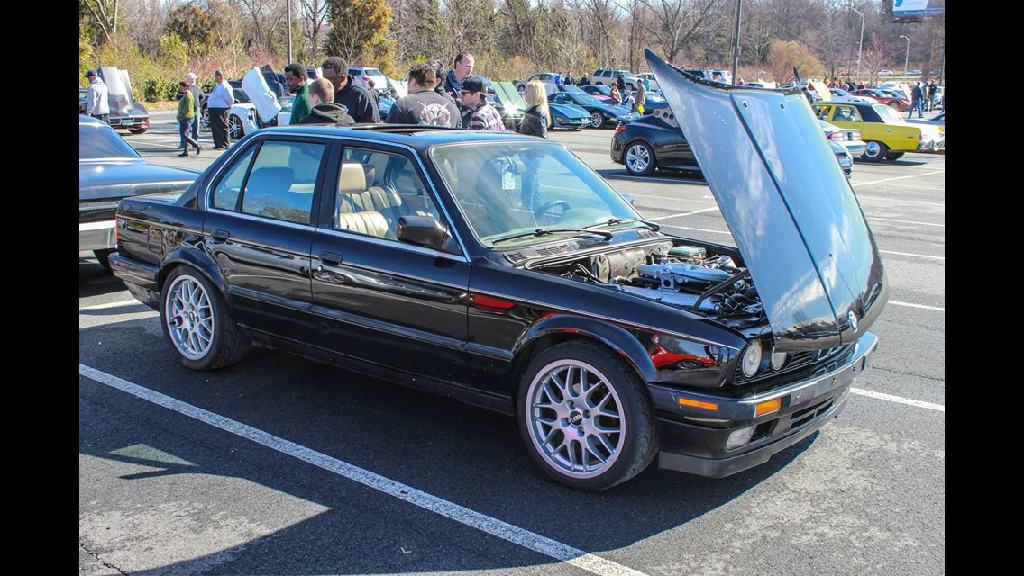 I had purchased a newer/low mileage rear subframe for her, but half way through the job I noticed it was a 325IX rear subframe.. womp womp. In an effort to make right the seller swapped me a 318ti subframe and I purchased some 95 M3 Spindles/Brakes for the front.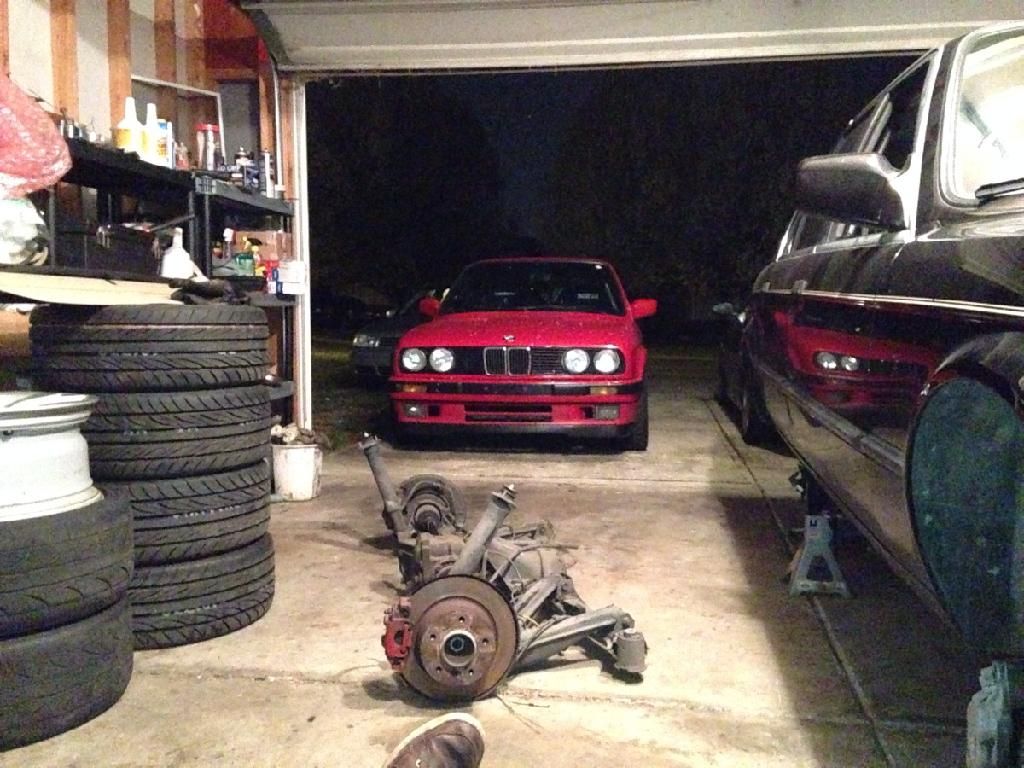 So I sold the w RXs, the Rx7 Brakes, Bought all new poly bushings for the rear, billet UUC front control arm bushings, 96+ m3 arms and built some hybrid front struts: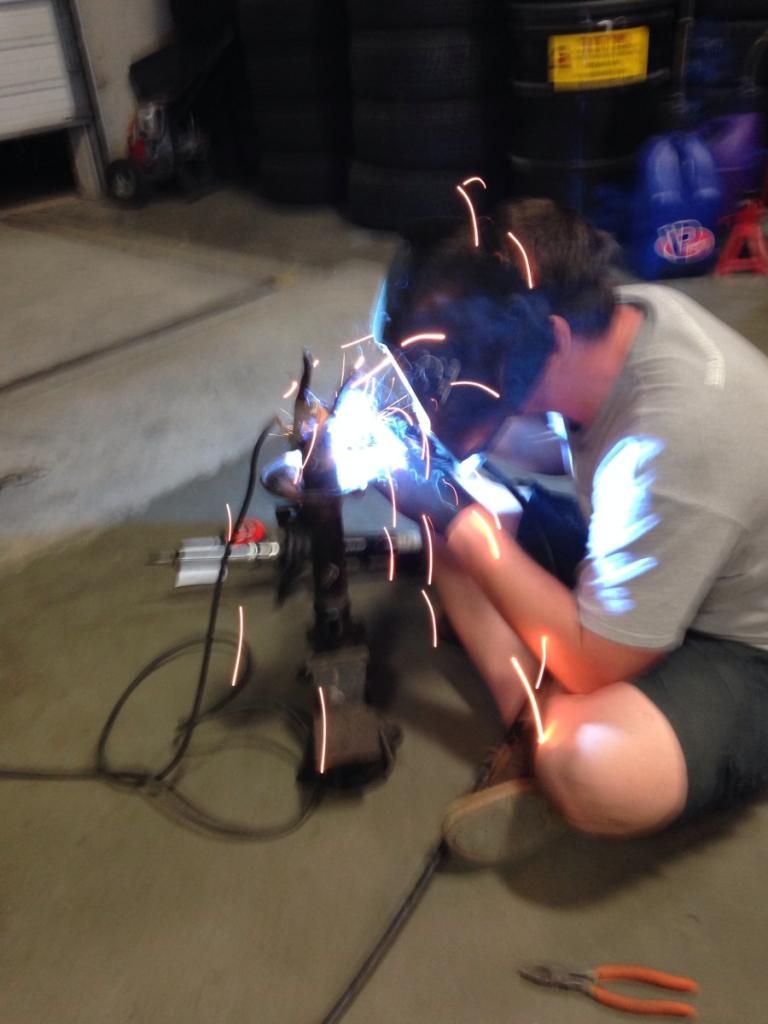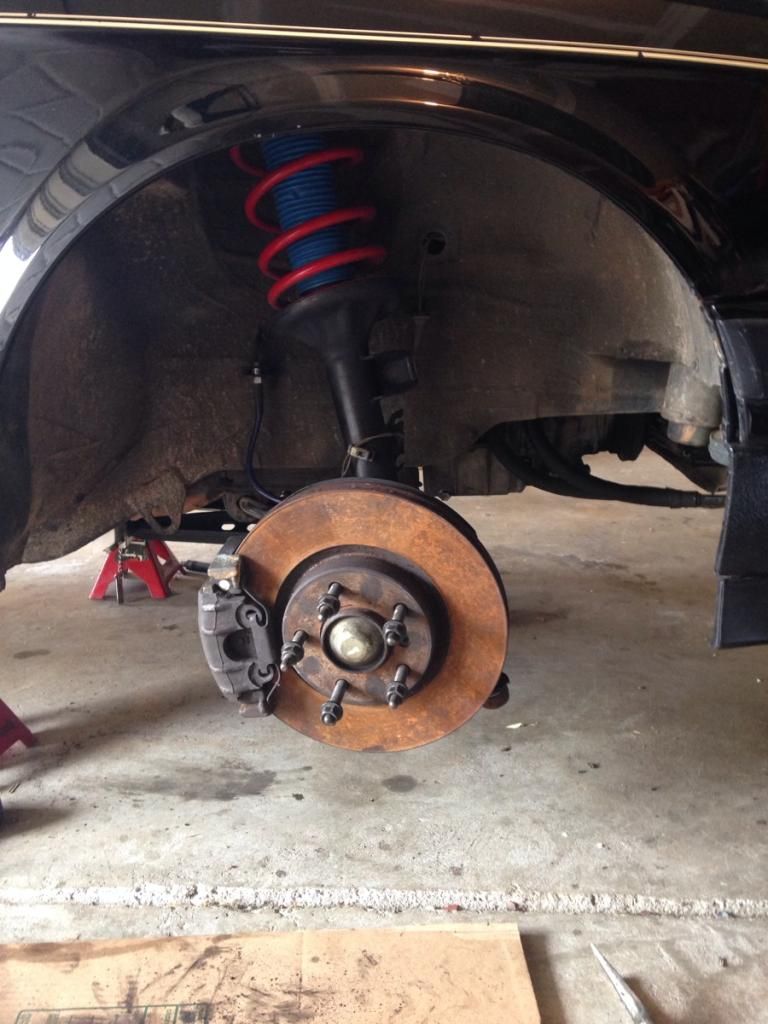 Borrowed some 5 lug wheels: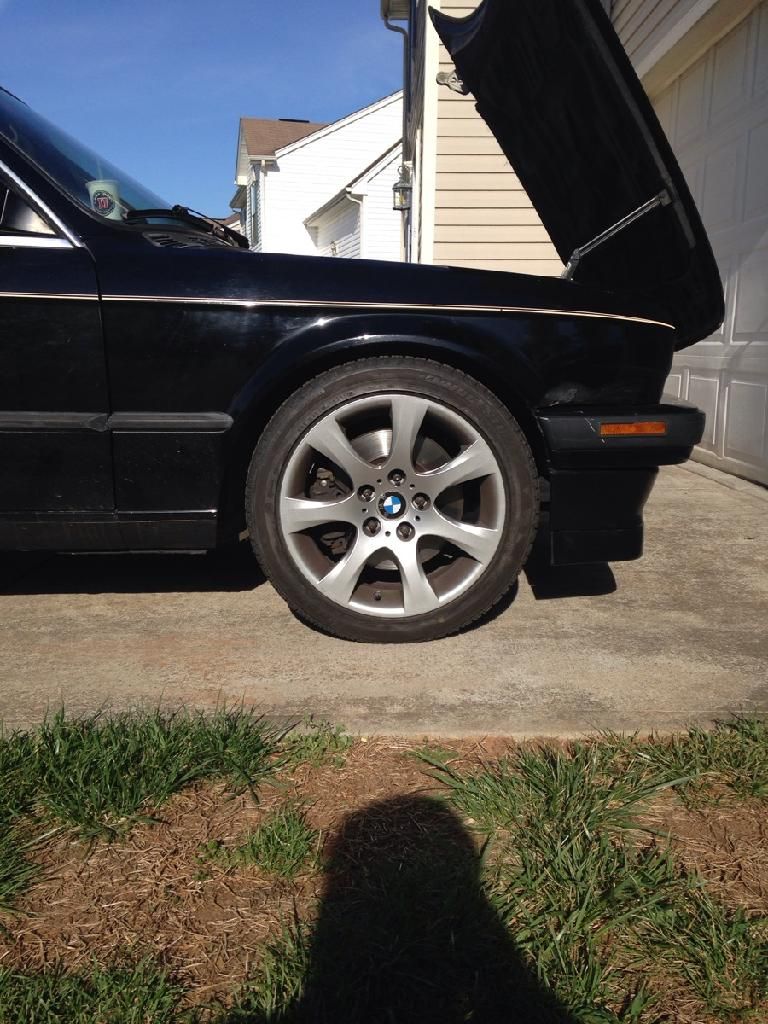 Old wheels got re-purposed: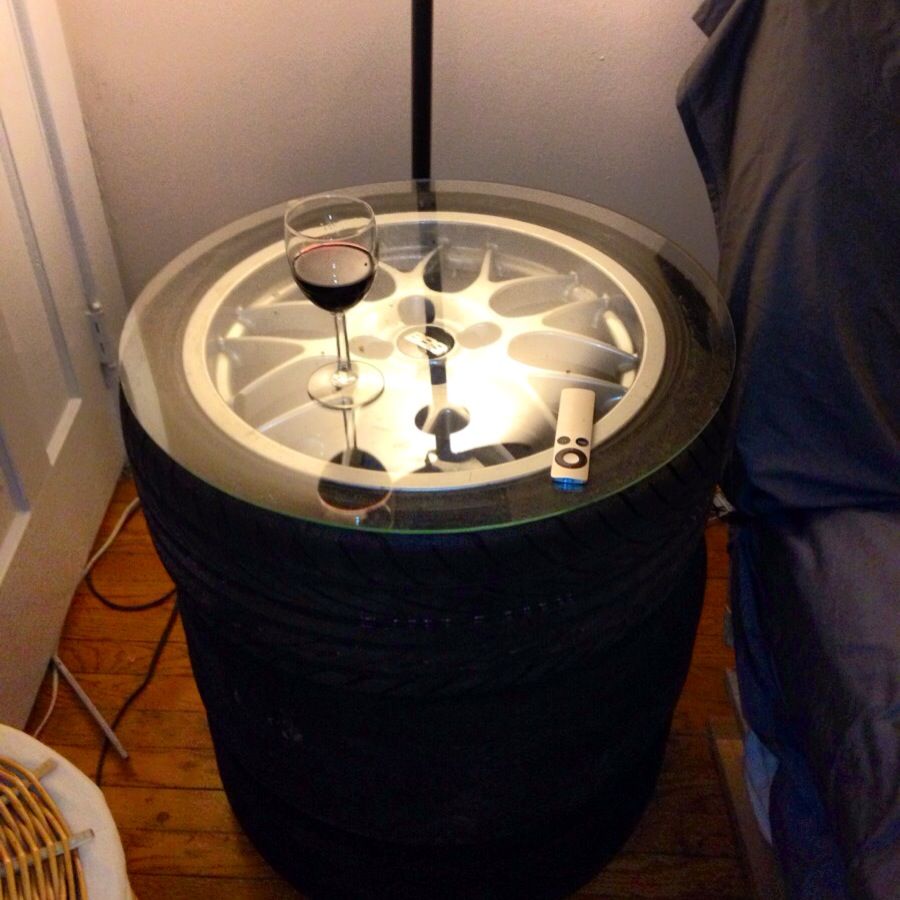 Car drove pretty well after swapping in a new 25mm MC and e36 6cyl rear calipers.. so I picked up some new Ultraleggeras for her: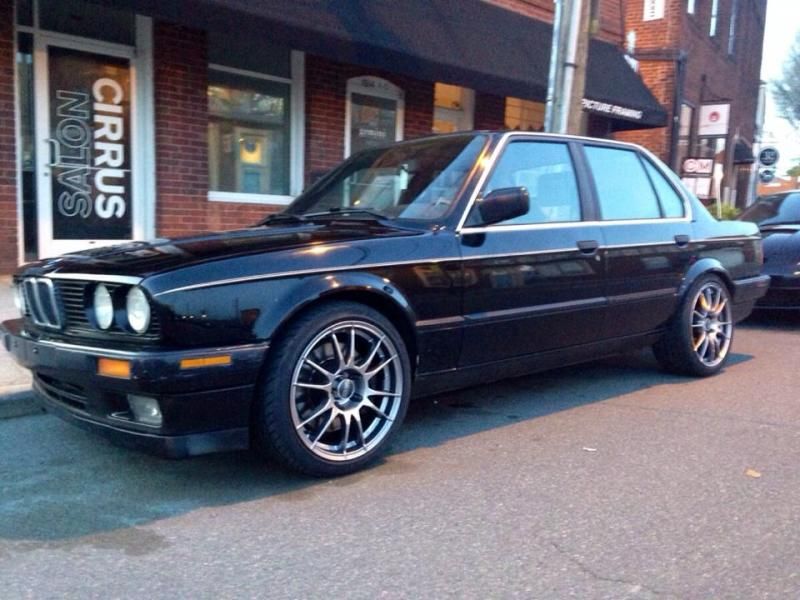 Since then I've swapped interiors, re-upholstered the drivers seat, picked up a few nice bits here and there (s52 injectors, SSSQuid tune, Alpine HU, ebay SS cat-back.. etc) and went with BC-Racing-ish e36 m3 coilovers: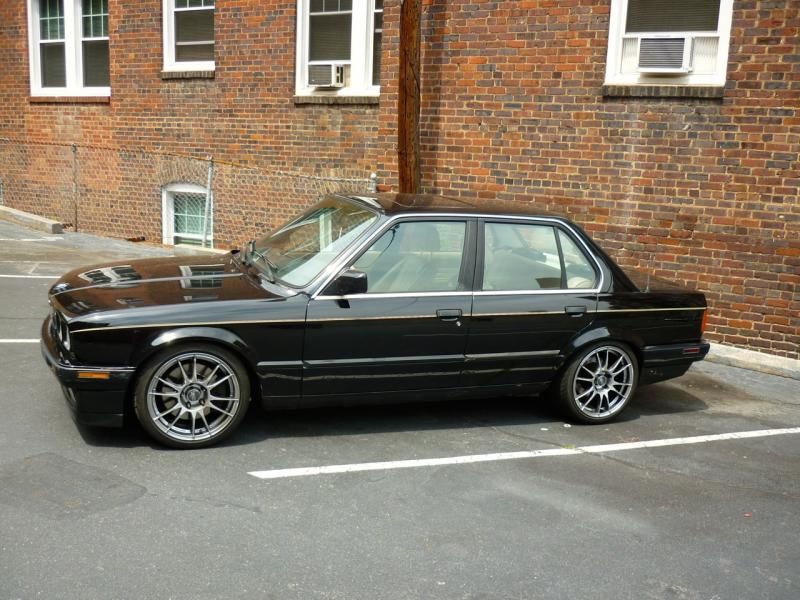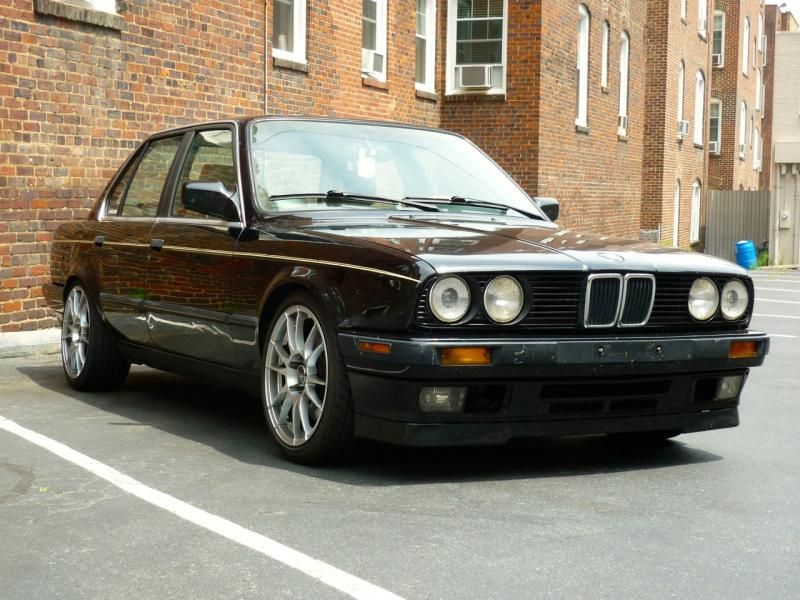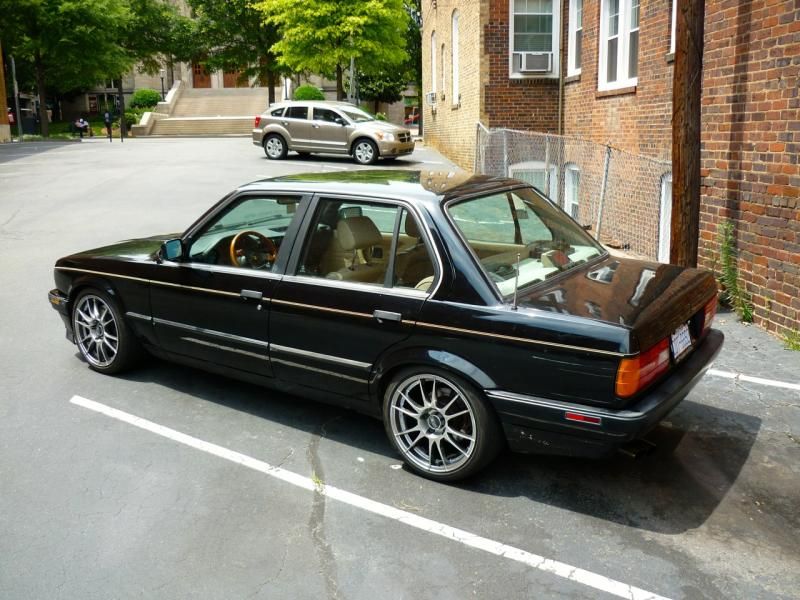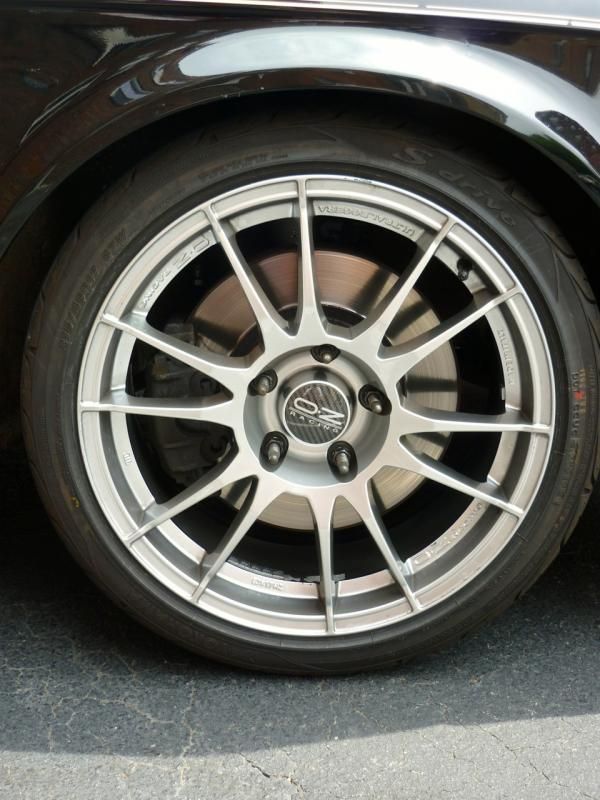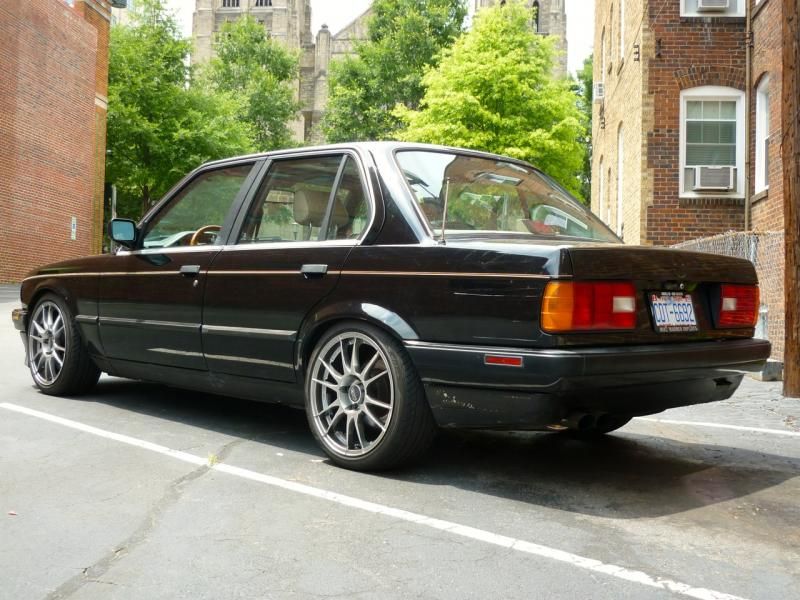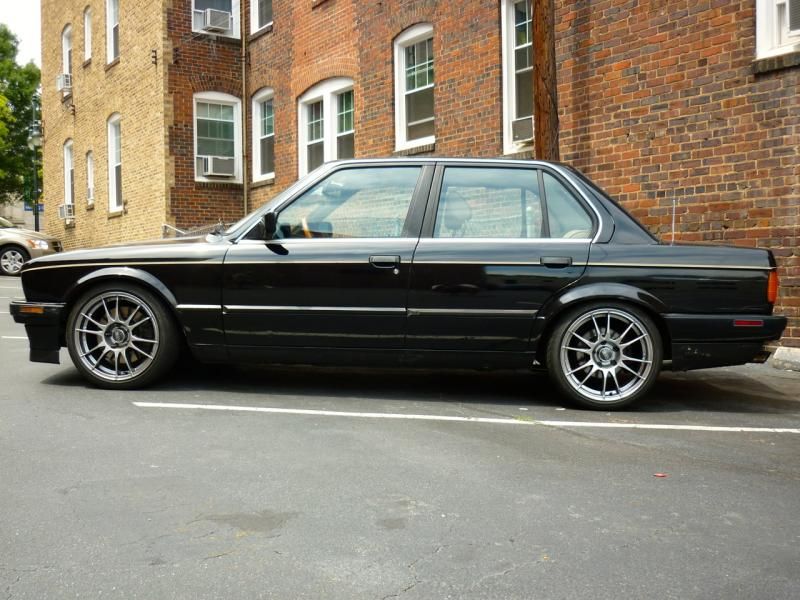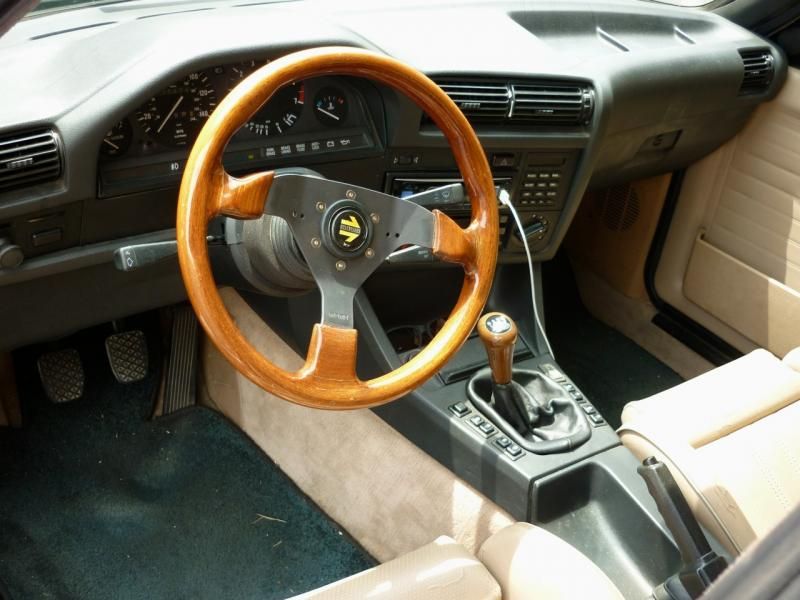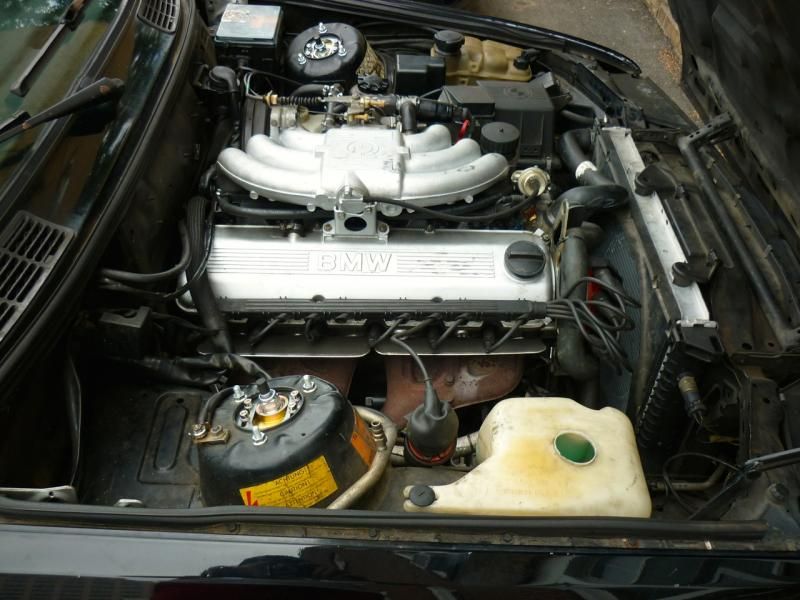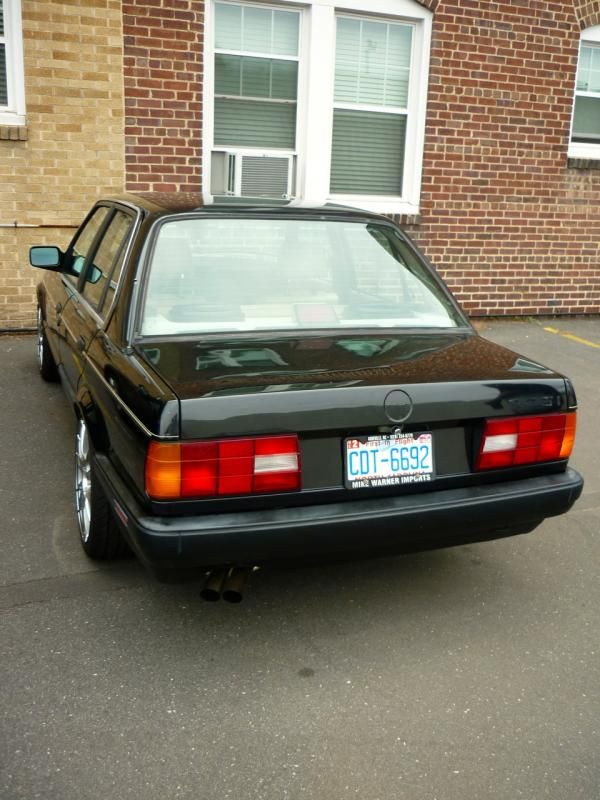 She was up at the vintage this weekend, but I wasn't (date.... she turned out not to be my tinderella, if you're wondering lol)
Love driving her, my poor e91 barely gets driven much anymore.
Future Mods:
-stiffer rear springs, maybe 1/4" lower in the back
-PDR
-Headers
-274 camshaft
But I've got some people really wanting to buy her, so I might do the unthinkable

anyways, C&C welcome!


Many many thanks to:
Matthugie for letting me "pope" his garage and driveway for many many days
Ian klass for the parts hookup
Brad in greenville for the parts hookup
eurowise mike for the worldpac hookup
Godspeed matt for the shop space and welding advice
and finally the entire e30 community for being awesome :)