I did a little bit of painting this weekend. I painted the door handles, the lower front lip and the rear spoiler. It turned out OK. The rear spoiler was/is kind of fucked up when i bought the car. The previous owner tried to paint it black and failed terribly. I tried my best to revive the thing and I think it turned out pretty decent. Below are some pics for your clicks. Mind you the car is dirty and I didn't get the chance to paint the valence so it's a shade off of the actual white it should be after years of wear and tear...
This is how the rear is looking currently. I got some paint in the mail to paint the tails red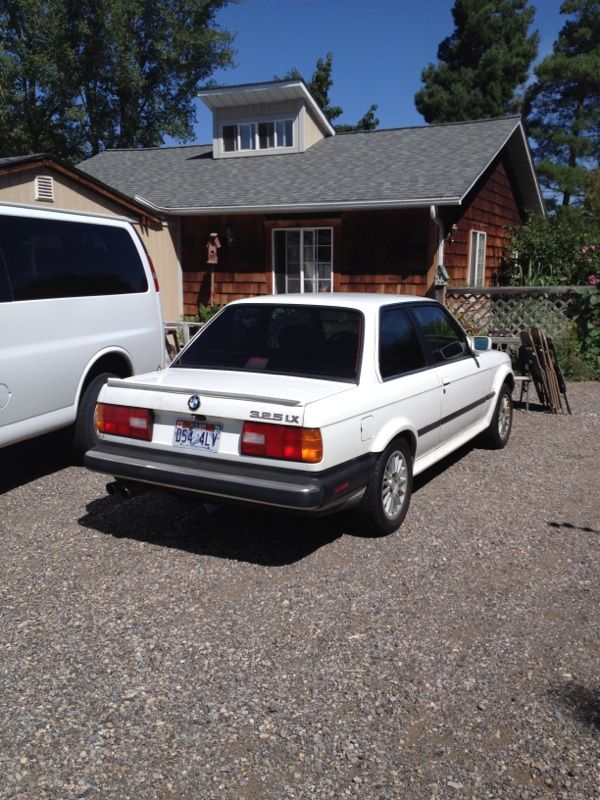 Here is the front of the car in the shade (makes it look better)You can see the painted door handles. I think it makes it flow pretty good and I haven't seen too many people do it either.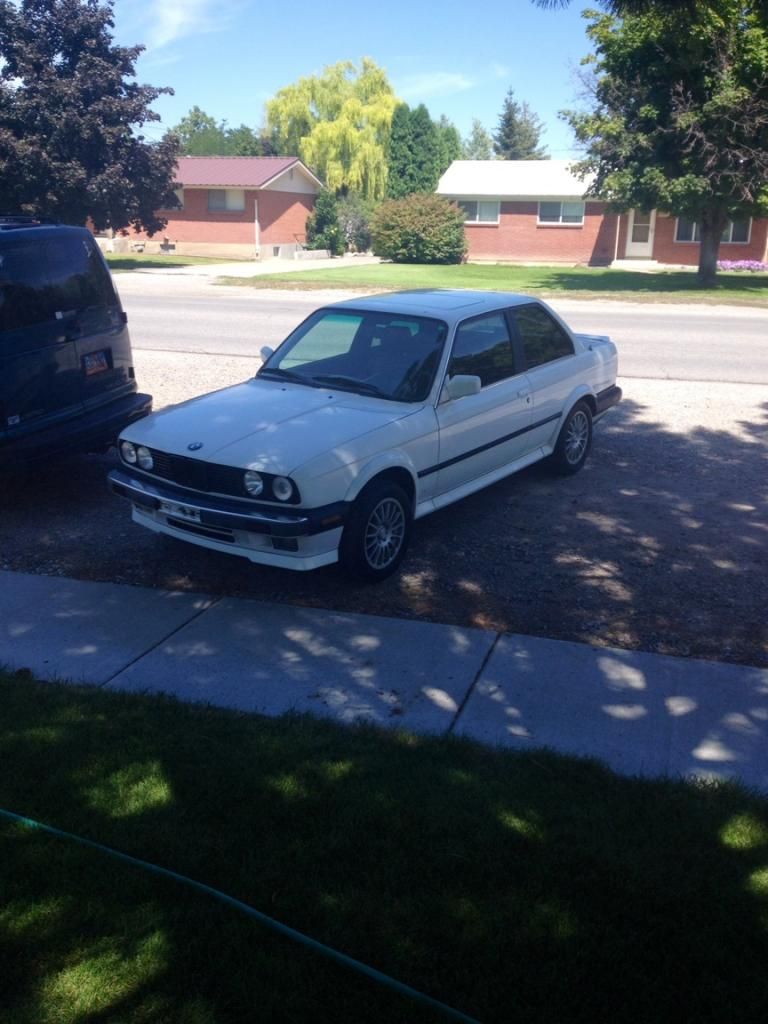 I got in the mail a fuel filter, control arm bushings (powerflex), rear swaybar links and a breather cover for my rear wheel well. I think I can get those in there today if all goes as planned.