I finally finished (well, at least got it on the road - we all know they are never "finished") a significant part of this build a few months ago, after many years, countless long nights, and most of my money. I've been on the fence about selling it for the past couple months (the desire to finish one of my old American projects is strong), but every time I drive it, it reminds me why I can't. While I enjoy the journey of the build far more than the finished product, a truly well built E30 is a thing of beauty and puts a smile on my face every time I drive it. I think this one will be in the family for a while.
I've never shot this car before (really haven't taken many pics of it in general), so I figured a small, impromptu photoshoot was in order. Hoping to do something about the wheel situation here soon (I have 5 or 6 sets of those and they seem to work just fine, but are too boring for my plans for this car) as well as a few other "minor" aesthetic modifications ;)
Detextured front valance - mmm!
I think the wheel really makes the entire driving experience. So comfy.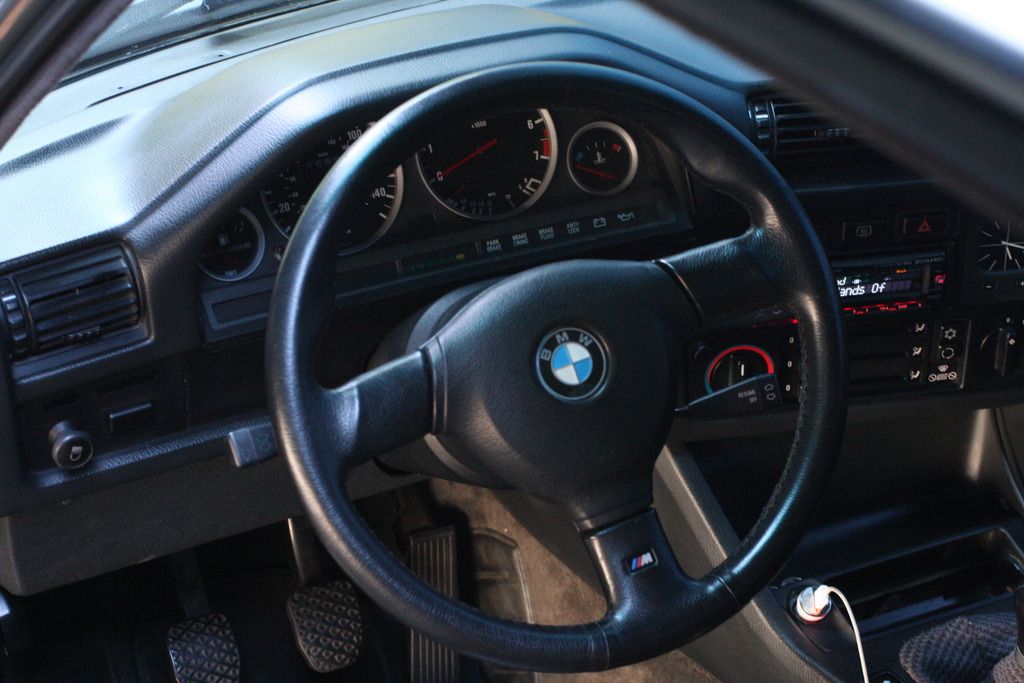 Something's missing here...hmmm.