2019 update!
Still building (haha jk it's sitting in the shop) but I'm making parts and solidifying a plan to help me get on with the build.
some pictures of recent progress:
z3 rack installed
https://i.imgur.com/dCxQJoH.jpg
welded up motor mounts and motor mount ears
https://imgur.com/OGg5p9x
https://imgur.com/xLBP4zc
and the 2016 Ecoboost 2.0l I purchased with 9,000 miles on it
https://imgur.com/wLcF5sf
So I am new here with a new-to-me 1991 318is, I have cross posted this over at bimmerforums but I figured it may get more love over here.
About the car, I purchased it for $1300 with unknown miles, the PO said the odometer quit around 240,000 or so. It's got plenty of issues, which I'll work out over the coming months.
UPDATE
I finally finished installing the subframe, trailing arm and differential bushings and I must say on first impressions that.... IT'S AWESOME! Like a totally new car really, it's so tight and nimble now, I haven't pushed it yet because I am still feeling it out. I almost killed it backing out of the driveway because of how tight the differential is now. Before it was all sloppy so I had to be nice with the clutch, but now, now it's instantaneous on off throttle, it's just great.

On a scale of 1-10 difficulty, I'd rate it about a 7, it's just time consuming and at no point did I ever feel like I was stuck. WELL, except for when I got it all bolted back together and realized I didn't reinstall the rear springs.. DOH!

I'll update in a few days with some action video maybe, if I can find some good empty gravel roads.
Engine:
Engine mounts - Installed
Transmission mounts - Installed
(4) BMW Coils - Installed
Spark plugs - Installed
Intake manifold runner gasket - Installed
Intake manifold plenum gasket - Installed
Throttle body gasket - Installed
Engine temp sending unity - Installed
Air Filter - installed
AFM (reconditioned) - installed
TPS sensor - installed
Throttle cable -installed
Suspension:
Refurbished steering rack (Z3 1.8) - Installed
Left and right steel control arms (front) - Installed
Tie rod assm. (left and right) - Installed
Front Poly bushings (control arms) - Installed
Brake rotors and pads(front and rear) - Installed
Rear trailing arm bushes (Poly) - Installed
Subframe bushes (Poly) - Installed
Front swaybar bushings (powerflex Poly)- Installed
Front swaybar links- Installed
rear swaybar bushings (powerflex Poly)- purchased
rear swaybar links - purchased
Interior:
New Shift Knob - installed
Sparco r100 black vinyl (2) - Installed
So here is where I am: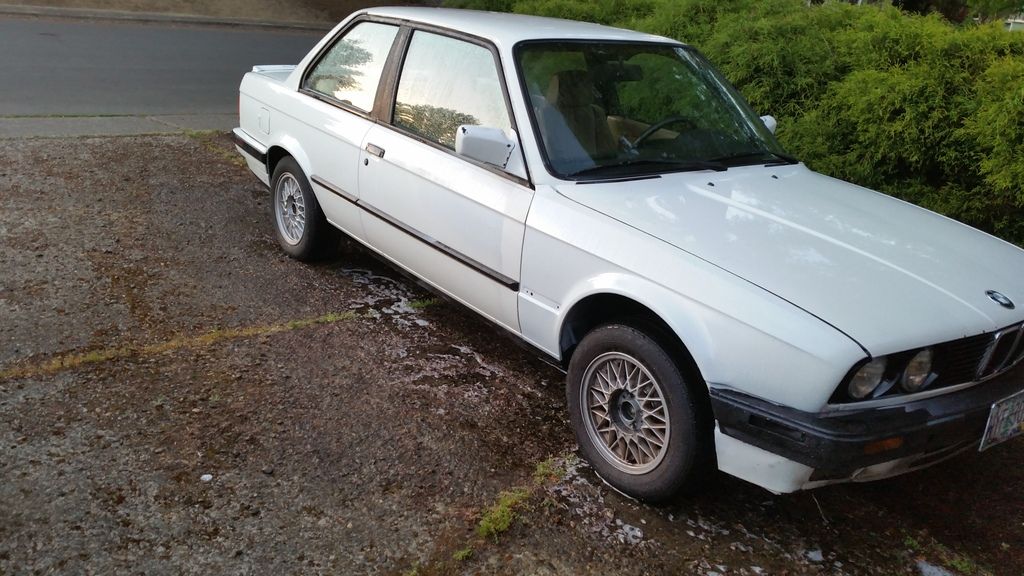 My boss gifted me some really oldschool Hella fog lights from the early 80's that he had on an old Datsun, also gave me new in package 100w bulbs from Japan which I believe are illegal here in the states, but for offroad use only it may be ok..
So todays adventure was extracting a broken off key in the drivers side door lock. The removal of the door lock wasn't that bad but disassembling and then reassembling the lock cylinder was a chore with all those tiny fiddly parts. Alas, I managed and now have a "working" door lock. Parts for brakes and suspension should be showing up Monday of next week so I'll post then.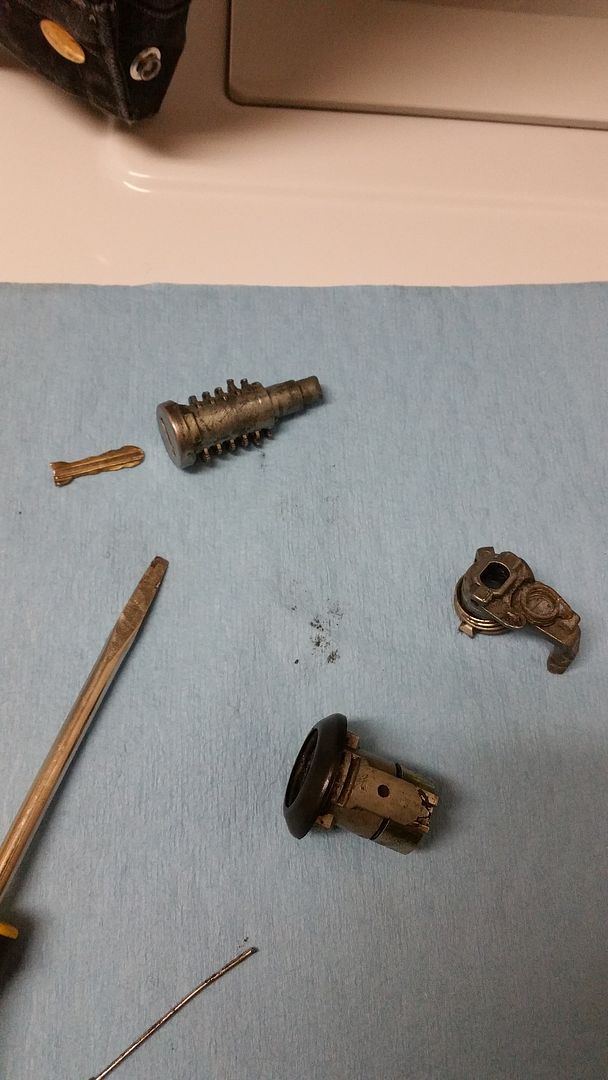 Todays adventure was disassembling (and cleaning) the throttle body, intake runners and manifold to clean up the "mess under the intake" and try and track down that code 1222. Gaskets will arrive Tuesday or Wednesday of next week so I'll update when those arrive for some more pictures.
Todays adventure was cleaning the intake manifold runners where they meet the head flange and also cleaning the gunk out of the injector orifices. They were almost completely covered with oily gunk, it was nasty and I went through 2 cans of degreaser, they aren't perfect but the results are amicable for me.
Before:
After:
Update for today, installed 4 new OEM coils, don't know if I needed them but figured it wouldn't hurt. (maybe the wallet..)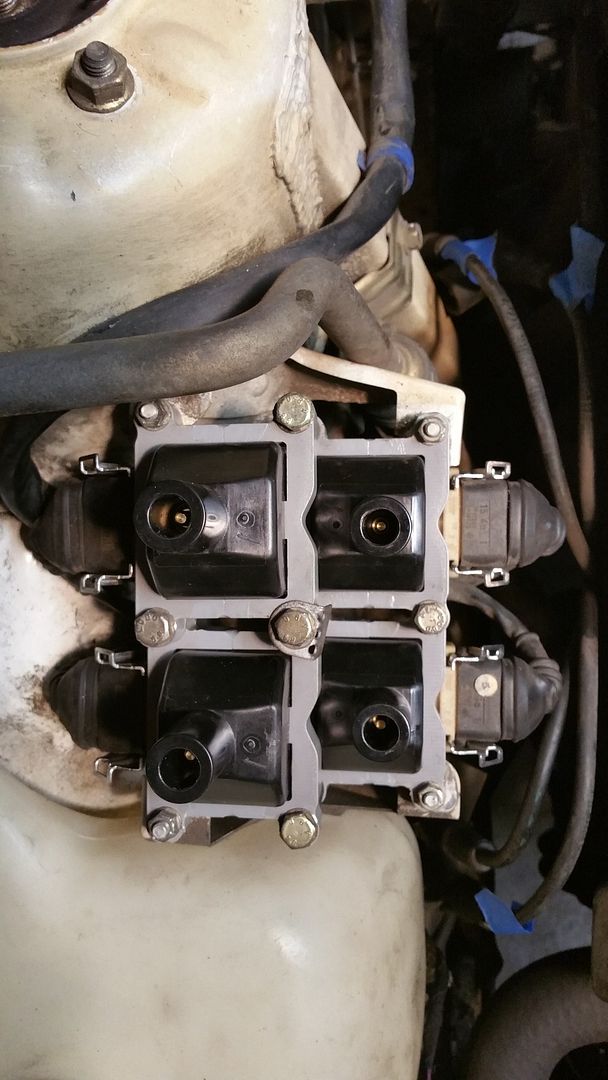 Lots of parts showed up today from Husker BMW, gaskets, spark plugs, engine mounts, transmission mounts etc.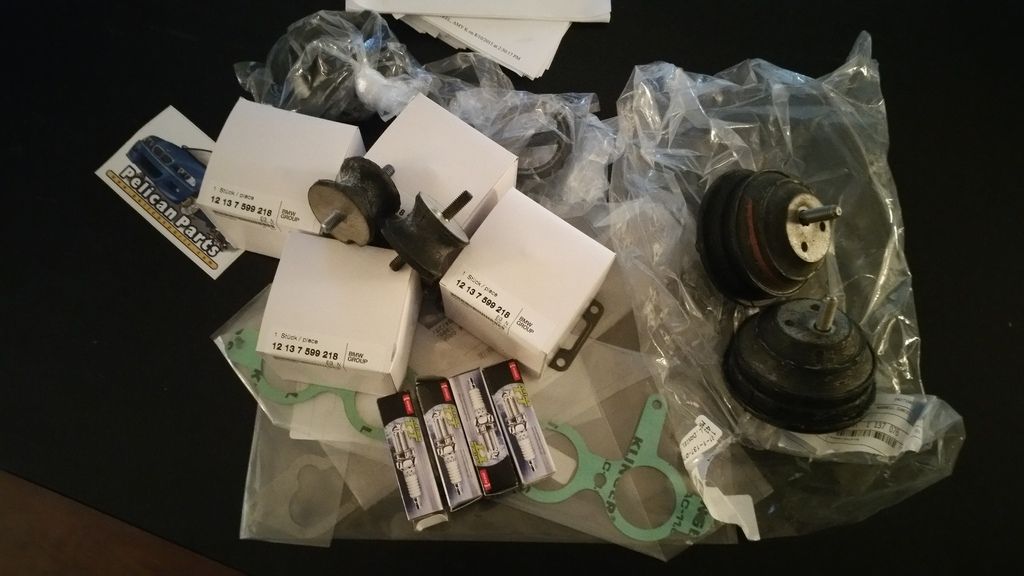 On partial reassembly I wanted to check out the intake ports, they look alright, much cleaner than the intake runners for some reason. Maybe because of the heat difference? Any how I am ok with how they look and didn't attempt to clean them.
Suspension components show up tomorrow so I'll update then, waiting on fuel line so I can button up the engine and try and start it. My goal is to have it running by this weekend, fingers crossed!
Some parts showed up today, Febi control arms, BMW motor mounts, Powerflex lollipop bushings and sway bar bushings, sway bar end links front and rear and a few other misc parts.
installed control arms and bushings on the passenger side first, hopefully the drivers side goes easier since there isn't an exhaust manifold in the way because that was a huge pain in the ass.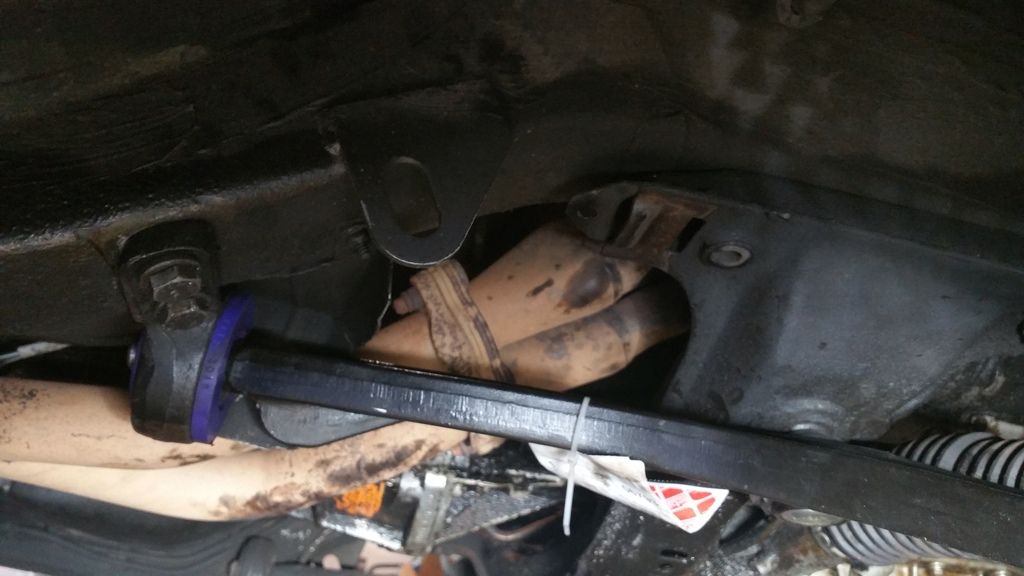 I was struggling trying to pull the lollipops off of the control arms so I pulled out my ball joint tool, it worked to an extent and then I had to hammer on it for about 20 minutes to free it.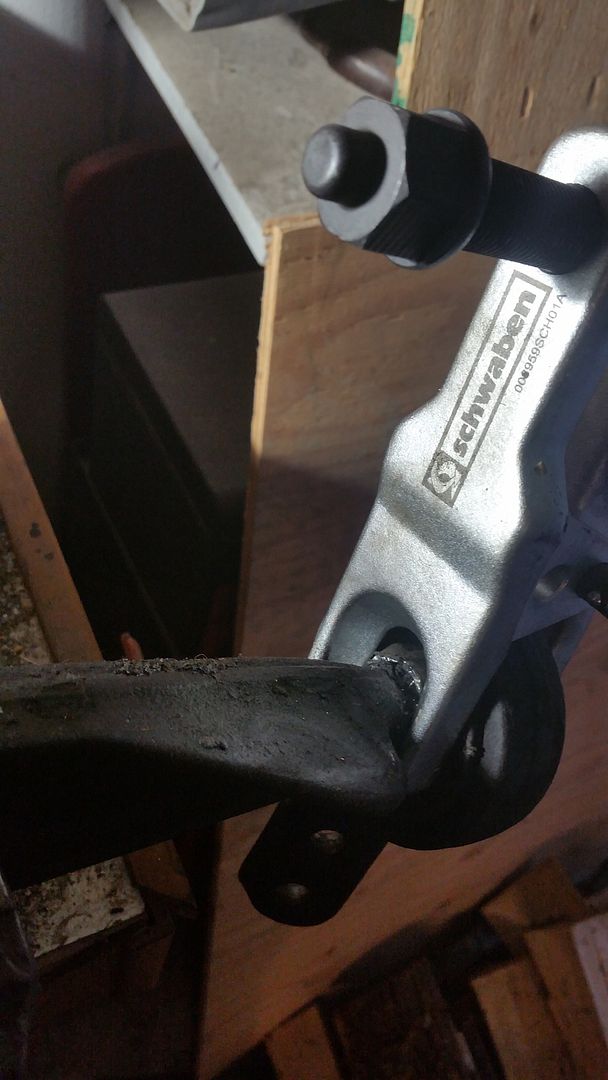 I'll try to do the drivers side tomorrow, oh I forgot, also installed the new motor mounts as well just didn't take a picture.
Today I painted the front passenger side fender that was replaced due to an accident by the PO. I used a kit from a place called "Scratch Wizards" out of Tigard Oregon. The kit is a modest $49.99 and comes with an aerosol can of primer, base coat and clear coat, also a scouring pad, small tube of body filler and oil and grease remover. I think it is worth the price and allowed me to repaint my entire fender with some leftover for small touchups.
Before: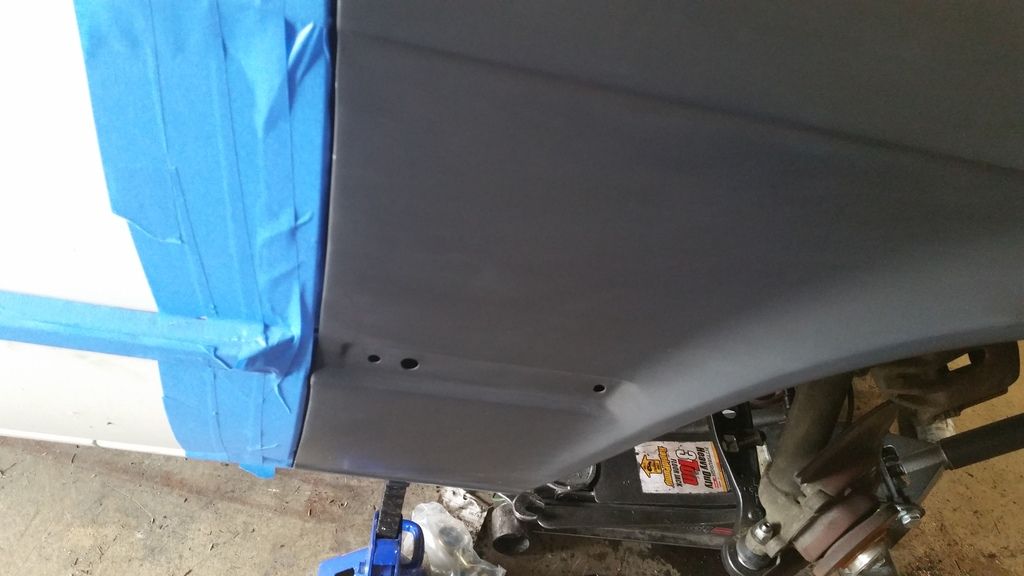 After: