Bringing the car from NJ into PA meant getting it through safety/emissions inspection. There was a bunch of stuff it needed even before trying to get stickers. The speedo/odometer didn't work, there were a bunch of lights out in the cluster, a turn signal and fog light were out, etc. I had a cluster with new odometer gears and a working speedo, so I pulled it apart, matched the mileage, and ordered new bulbs. Since some of the exterior bulbs needed replacing, I figured I'd replace them all while I was at it. The driver side taillight was broken, so I replaced that as well.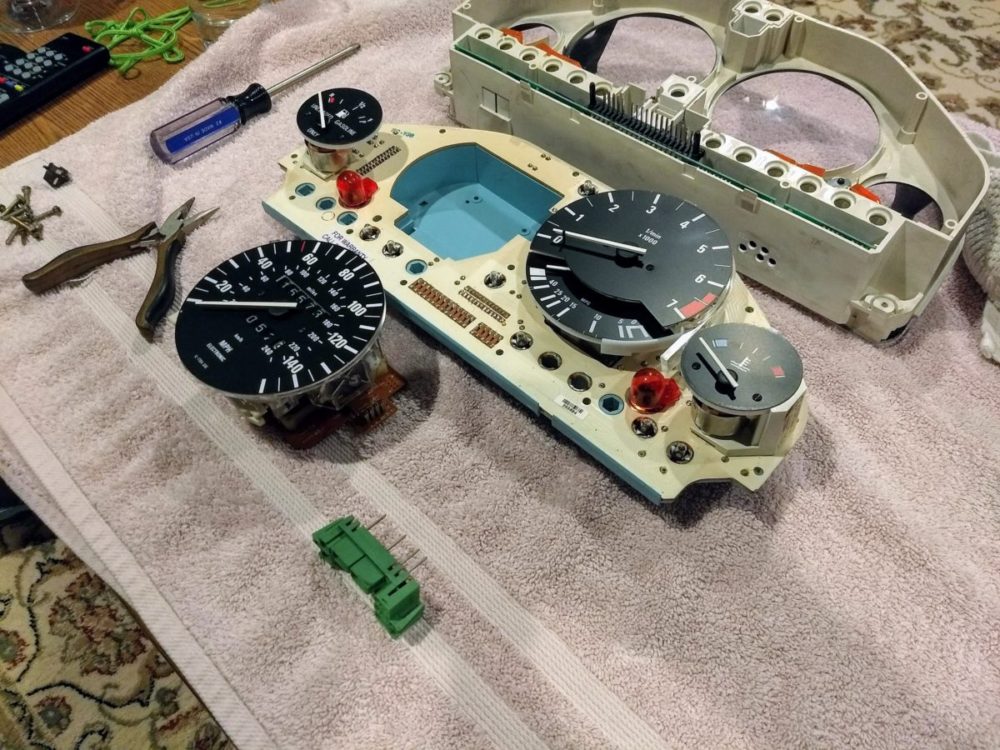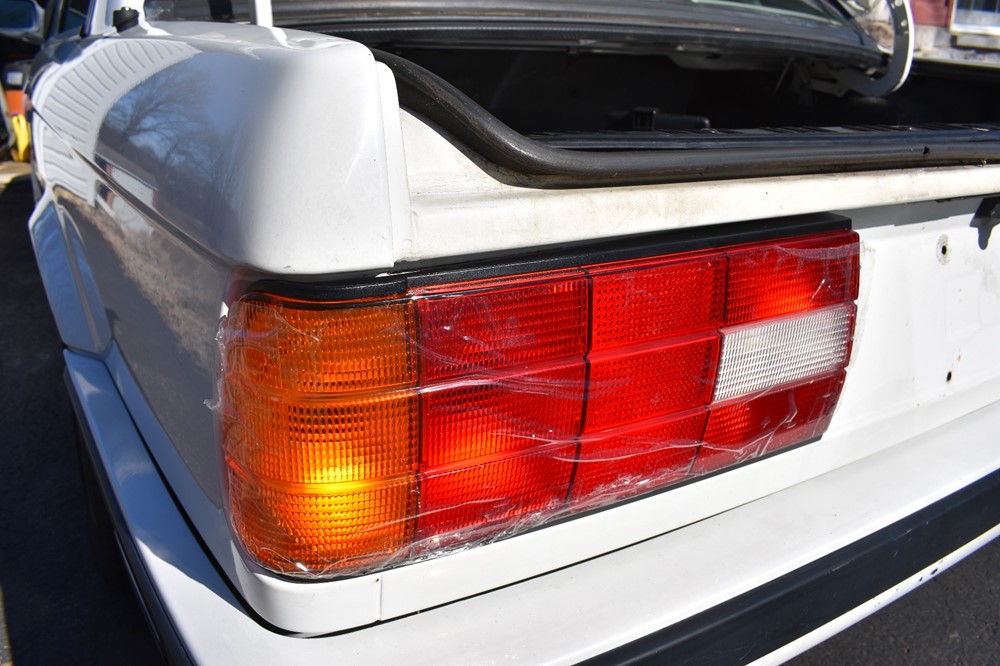 At this point, I figured it was ready to send into inspection and see what goodies they could find. The report came back cleaner than I expected: driver side outer tie rod, and reverse lights were out. I got a little carried away with the tie rod. When I pulled the boot off the inner tie rod, there was a lot of oil in the boot, and so I ended up pulling the steering rack and rebuilding it. Turns out it's tedious but really not that bad, and the $50 rebuild kit is way cheaper than a rebuilt rack. I documented it on my website if anyone is interested in doing it too.
E30 Steering Rack Rebuild How-To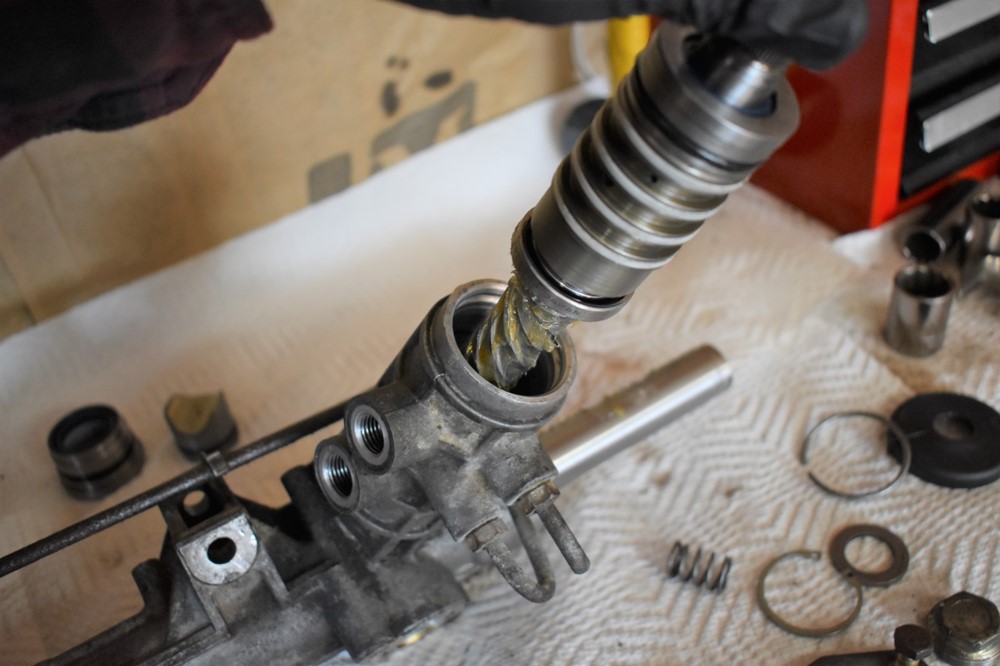 The reverse light issue had me puzzled for a minute. I'd replaced the bulbs when I did the others. Then I remembered that the Autocheck said the car was an auto transmission, so it had been swapped at some point. Pulling the shift boot off revealed a couple of issues. First, it was missing the rubber boot, which explained why the engine sounded so loud on the drive home. 2nd, the auto wiring harness had been butchered, chopped up and spliced incorrectly. It took me a while to sort it out, but after separating everything and looking it over, the damage wasn't too bad, the plug for the manual reverse light switch was still intact, and I just needed a new reverse light switch cable. Fortunately, in my hoard of spare parts, I had a cable and a reverse light switch attached to a rusted out old ix tranny that's beyond salvageable.
From there however, things took a crappy turn. When I got under the car to see if it had a working reverse light switch, I found out that it "had" one, but broken, and apparently drilled out and completely destroyed. Whoever broke made an absolute mess trying to remove it, with no flats left to turn it out with, and drilled out large enough that what was left crumbled trying to grab it with vise-grips. After a couple of hours trying to get it out and cursing the PO, I decided there's no way it's coming out without dropping the tranny. I wasn't exactly in the mood to take that on just to get the reverse lights working. The PO said he'd done the clutch, so I'm a little curious to pull it off and see what's in there.
At this point, I decided to get a little more creative. After an Amazon order and a trip to Home Depot, I got started. I figured that if I couldn't get the signal from the tranny itself, I could use the shift lever itself. I bent up a little bracket to mount to the two speed clips in front of the hole for the shift lever and hold a microswitch in place to get activated when the lever is in the reverse position. It's low profile enough to fit under the center console and boot, and it worked well enough to get through inspection!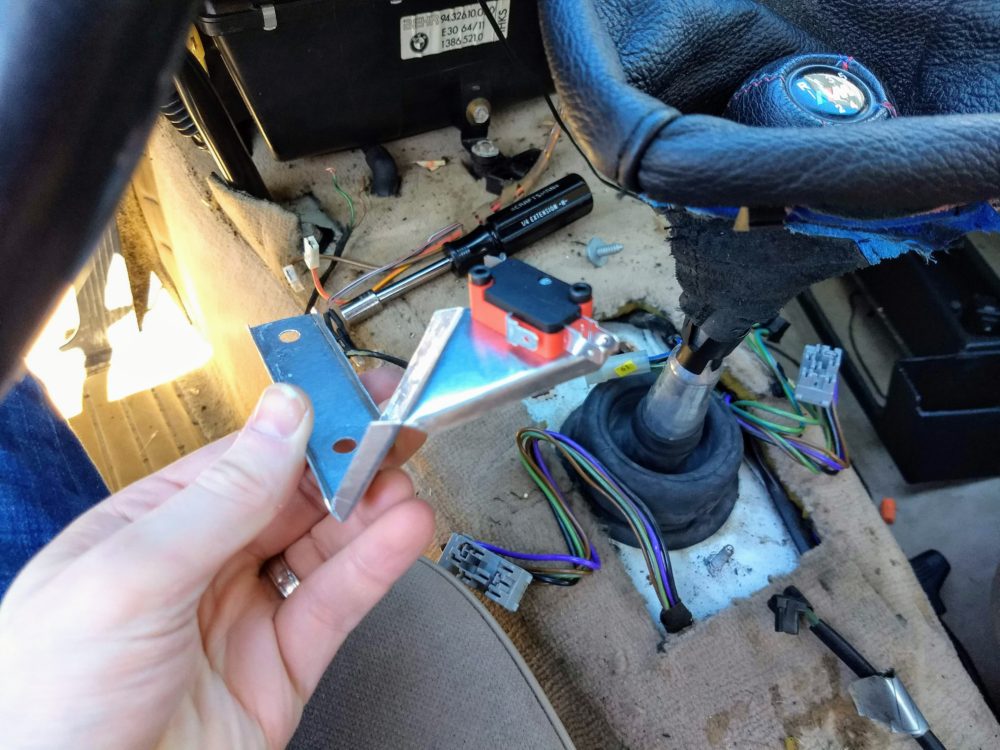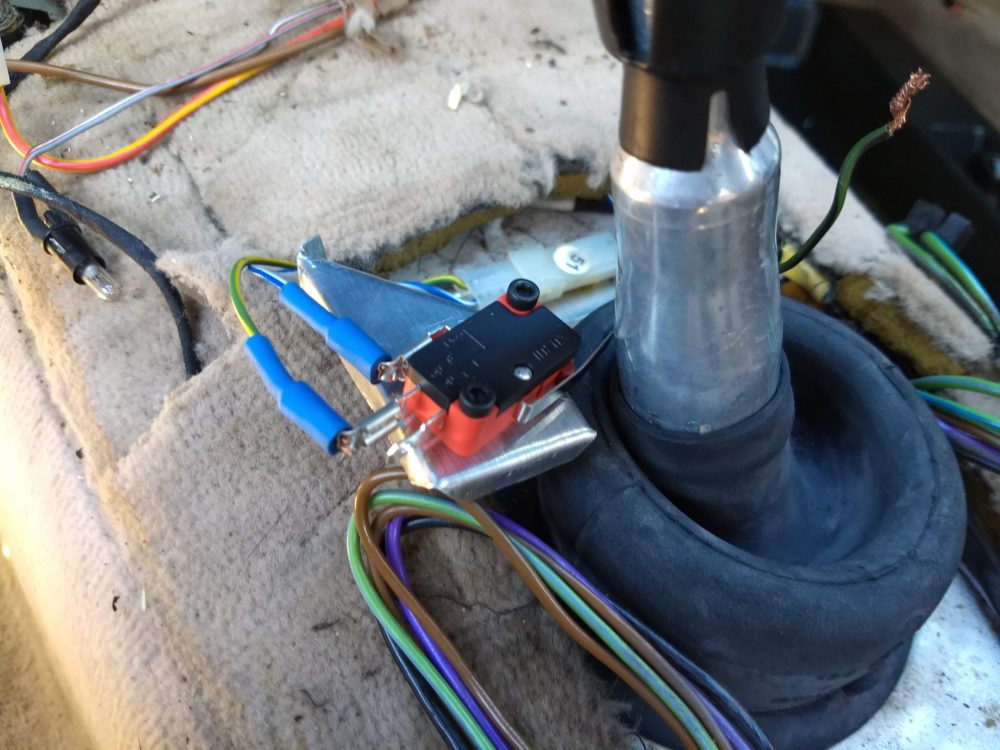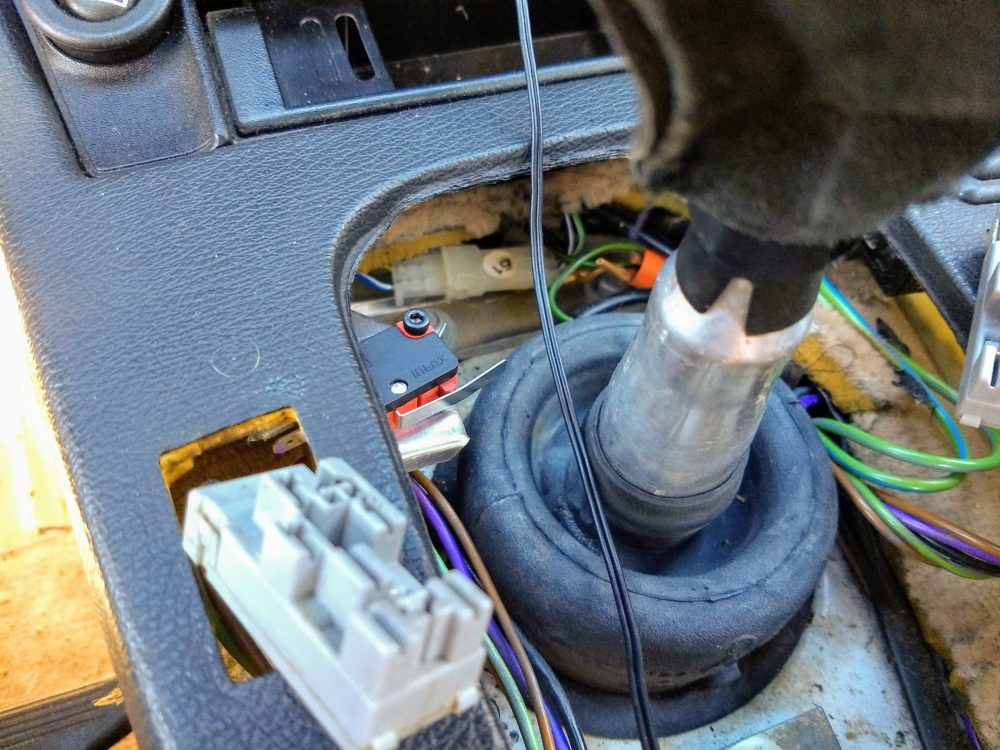 That catches up to the present pretty well. My CATuned coolant hoses just arrived, along with a left rear bumper strip, thermostat (from the running temp I think the PO installed a too-low temp thermostat), and a lock cylinder rebuild kit (the key only works the ignition right now). After that I think I'll tackle the suspension and figure out what to replace the Racelands with.