So a couple of weeks ago, we found a sad, faded, but otherwise pretty straight looking cabrio under some pillows at a garage sale and bought it for $500.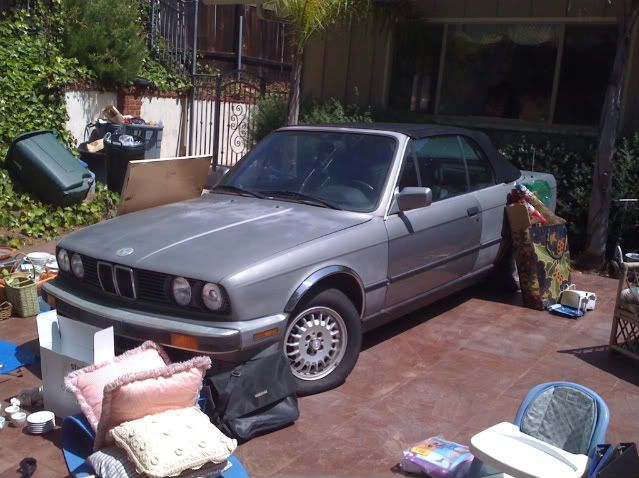 Has been sitting for a while. Supposedly the battery died and the owner just gave up on it. It has 106K miles, lachssilber, black top, black interior 325i.
Had it towed home last Sunday 4-25-10.
In good company: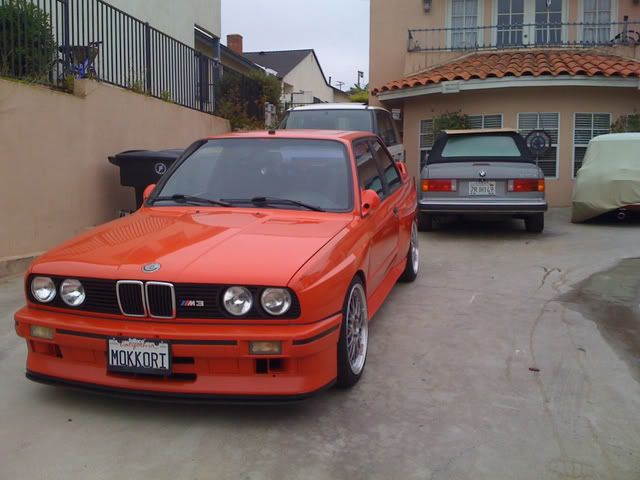 Haven't tried to start it yet, will probably do the timing belt first just to be sure. I don't know when it was changed, if ever. We'll clean it up first, since we'll be more motivated to work on it if it looks presentable.
First, empty out the aquarium in the taillight.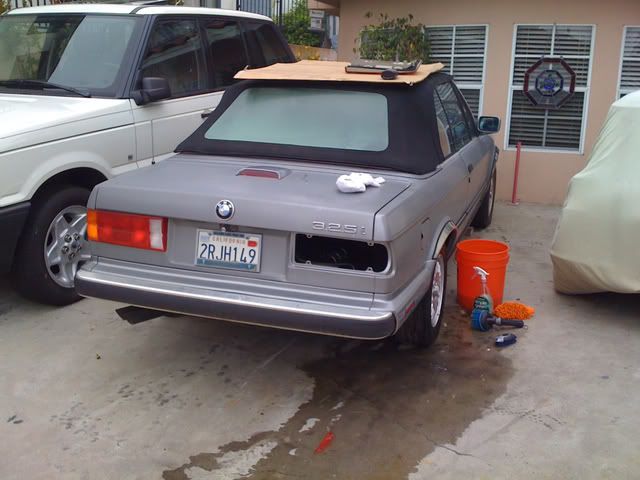 Then to ditch that nasty chrome fender trim.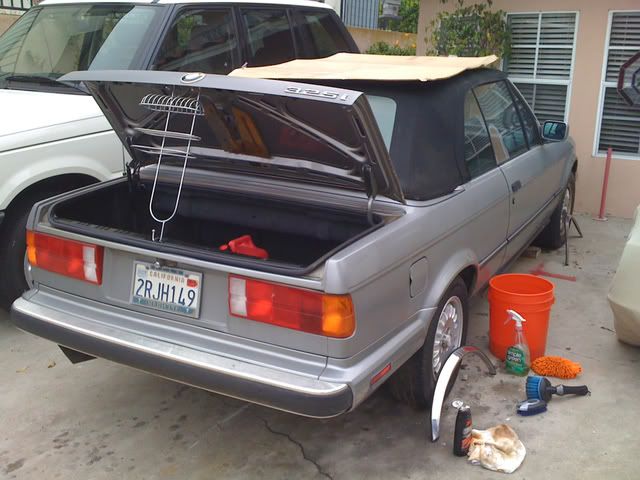 to be continued... ;)