Anyways....sorry for not posting an update for awhile. I've been busy with a lot of other things for work and random little jobs and stuff.
So I currently have the removed all of the suspension, steering rack, front sub frame, and the gas tank out. I have yet to get the rear sub out. I haven't tried to take it out again for a couple of weeks. I have had some MAJOR issues with gettin it to drop. I would bank that the bushings are rusted to the mounts...I'll be trying some ideas I have to get it out in a couple of days. Anyways....on to ze pictars!!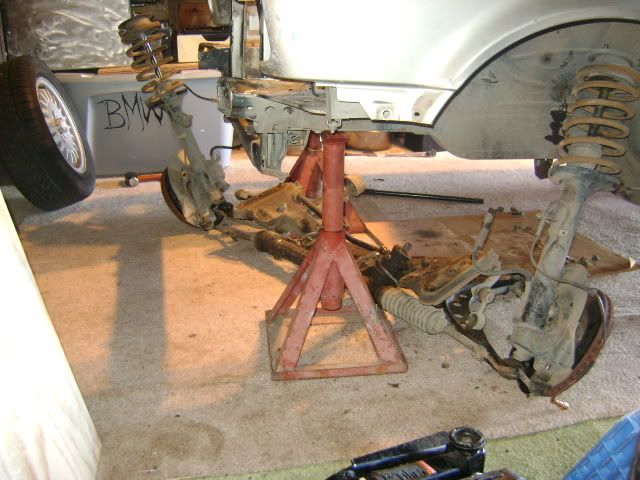 The shop foreman.....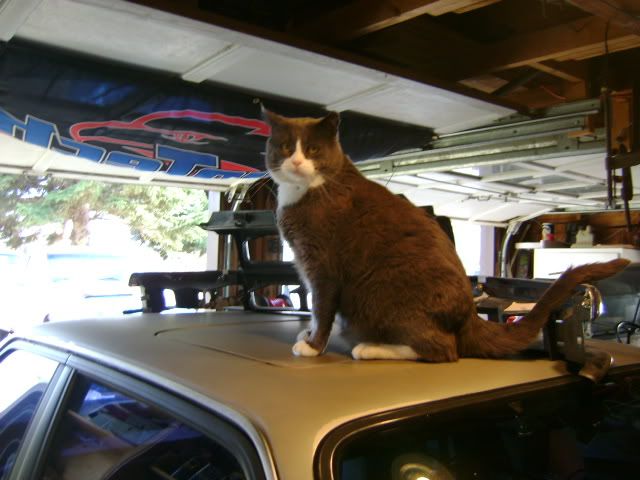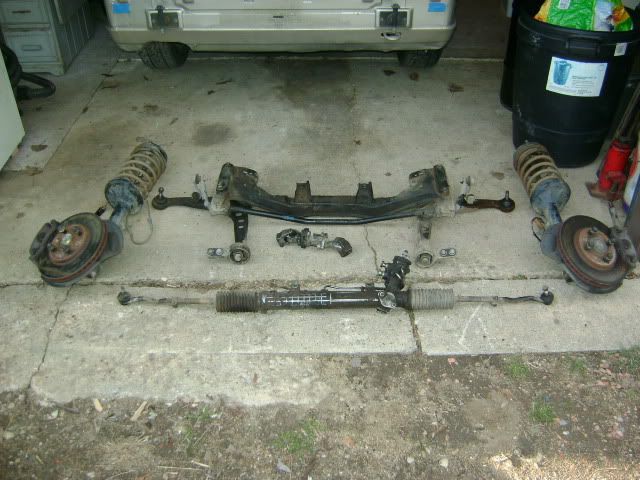 Got a little more work done on the bay. A lot of the factory seam sealer has been removed from the passenger side. I have yet to start the driver side.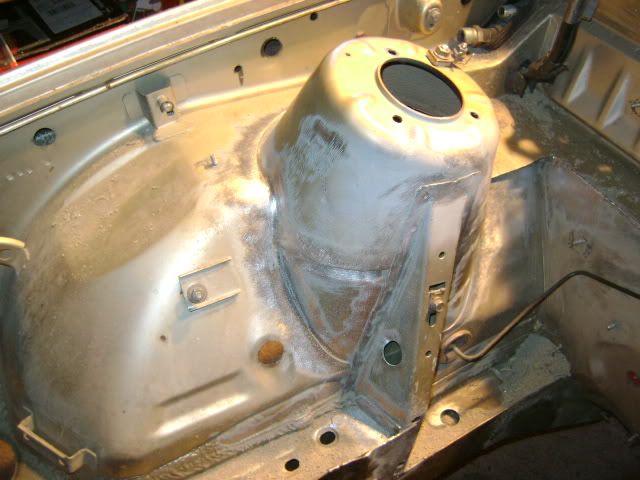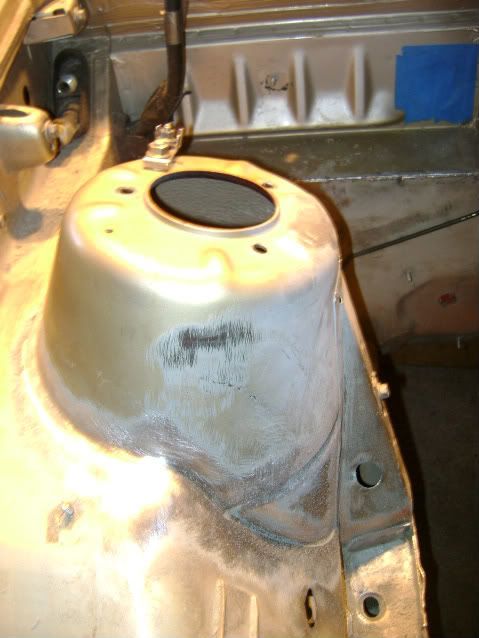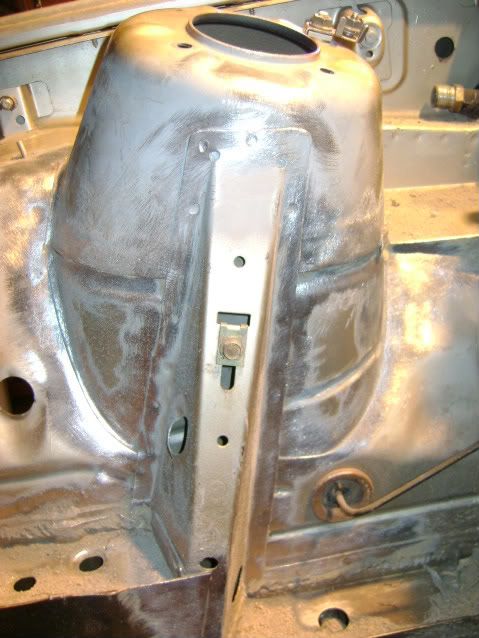 Just starting to pull out the rear sub. I would have more pictures of this process, but I was in an exceptionally bad mood during removal. Nothing was working with me. Major PITA....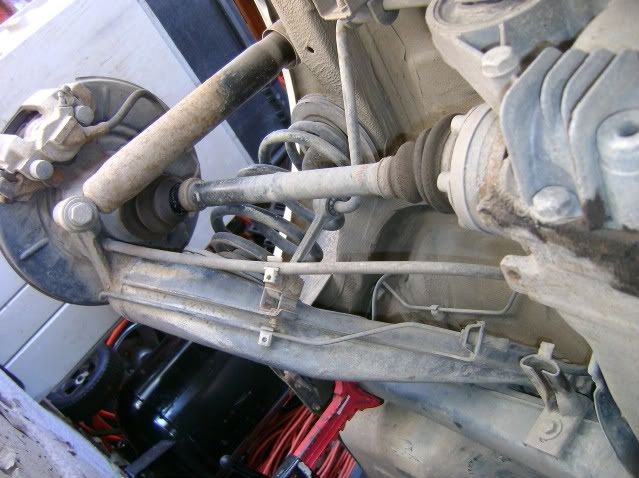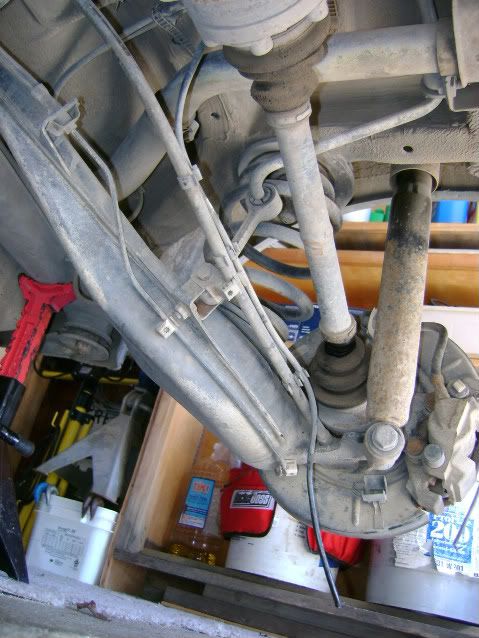 And this is where it's at now....gas tank is out so I can perform some of the ideas I have to remove this bitch...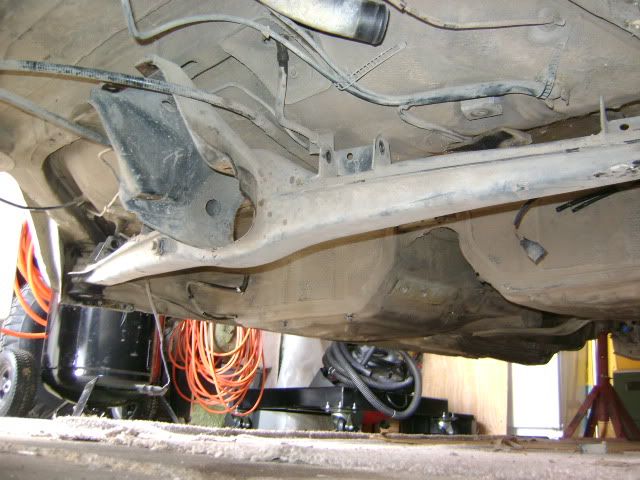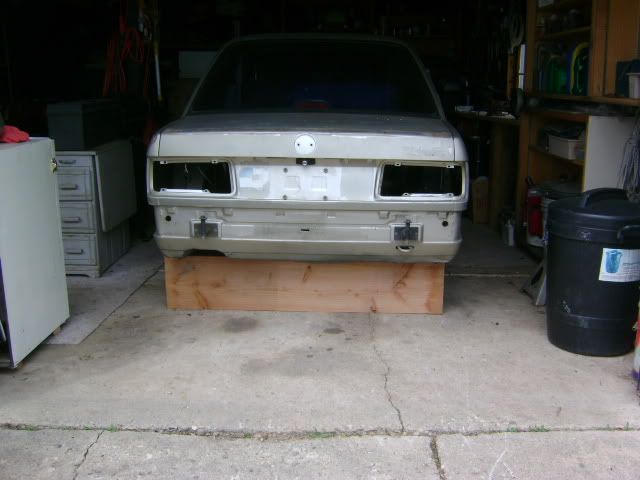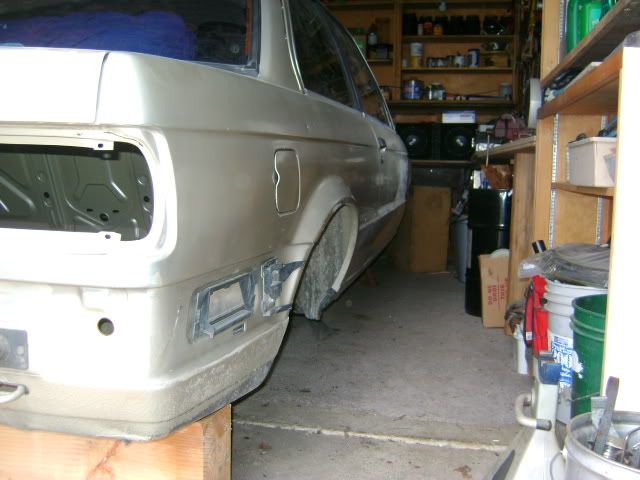 I removed the driver door as well. I thought that I would be able to salvage it, but it is more FUBAR'd than I expected so I will just source a new one.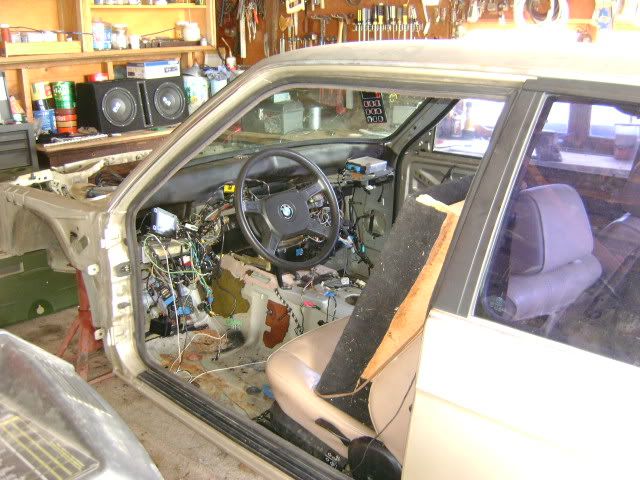 I would have more work done on it, but I finally got fed up with the crappy "boom box" in the garage. I like my music to sound good so I set this up real quick....
Kicker Solo-Baric L5 :D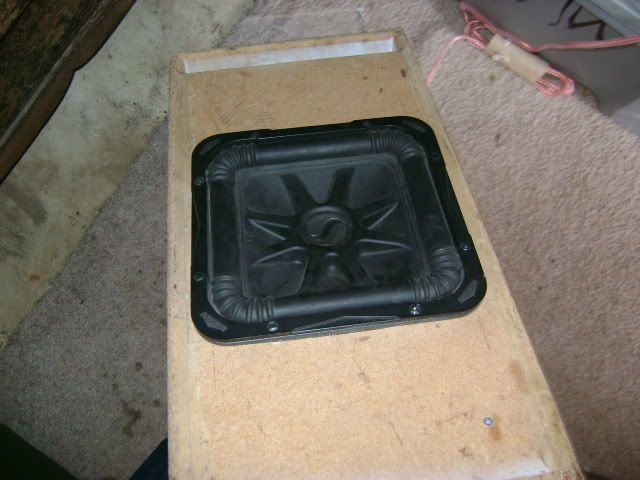 Needless to say....I am much happier with the sound system in the garage now!!!
And for any of you bow tie fans out there....this is my other current project....2000 S10 4.3L Vortec. Now equipped with 270 Comp Cam, LS6 Beehive springs, and fresh machining and cleaning on the block and pistons. Should be pretty sweet when it's finished. We also removed the front diff since this truck will be getting drop spindles next week.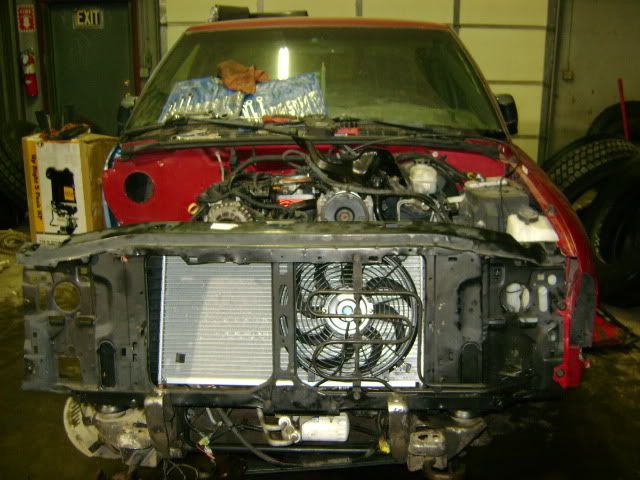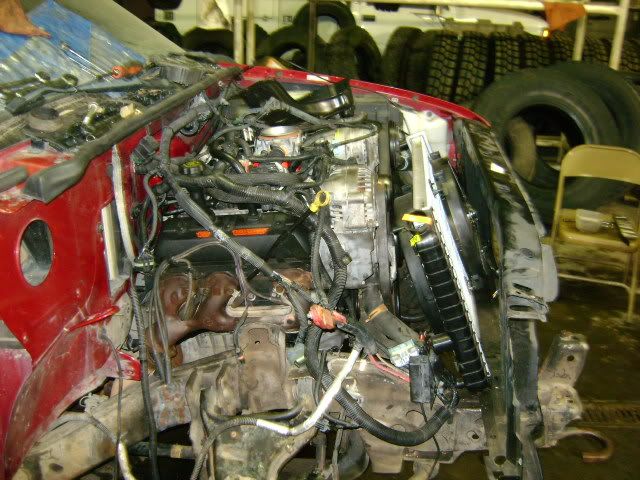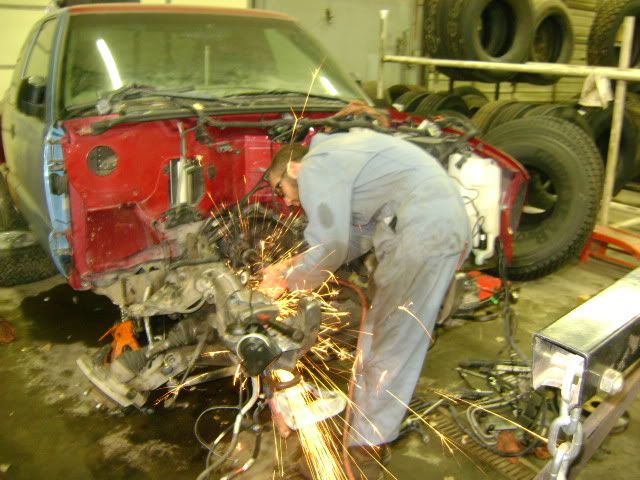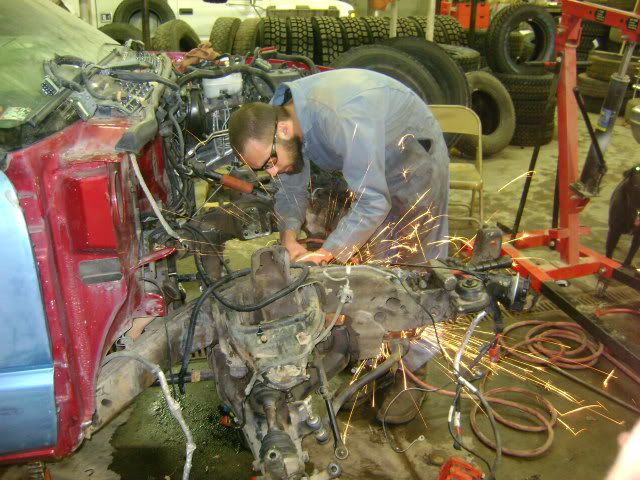 I also painted the valve covers with Kosmos Red for the outline of the 'V6 Vortec'. The letters are painted Roman Gold Metallic. Not the best picture but I wanted a to take a picture of them on the truck to see how they looked.