I've decided to switch directions with my `88 325 SETA Sedan. Instead of building a '327i stroker,' I've decided to pop an M50TU under the hood.
* UPDATE: The M50 is installed. And removed. An S52 under the hood is now making me giggle! *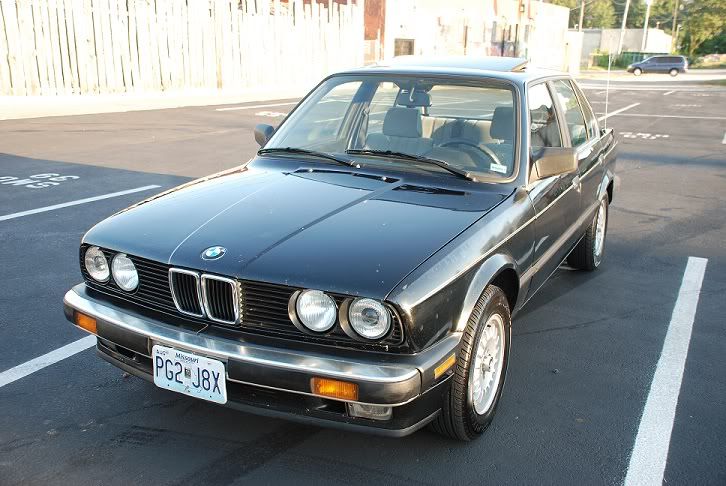 When I first got Siobhan
After the first round of work, she looked more like this...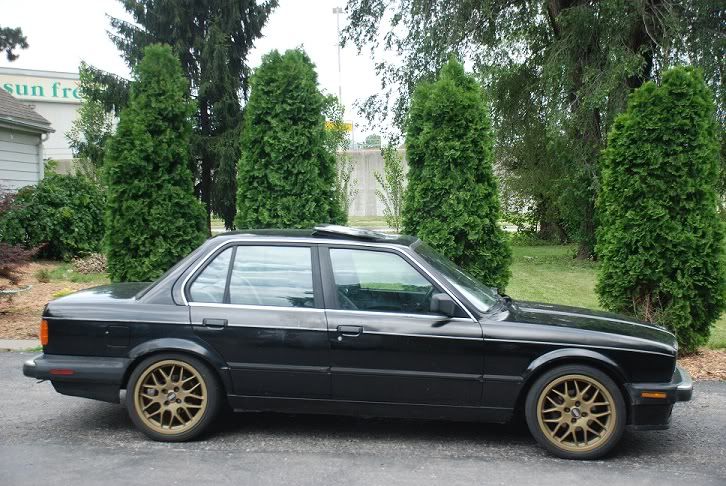 This is with Billstein Sports & H&R Sport springs all around. Gold powder-coated BBS RX wheels are 17x7.5. ET38, running 10mm hubcentric spacers
And a little interior work...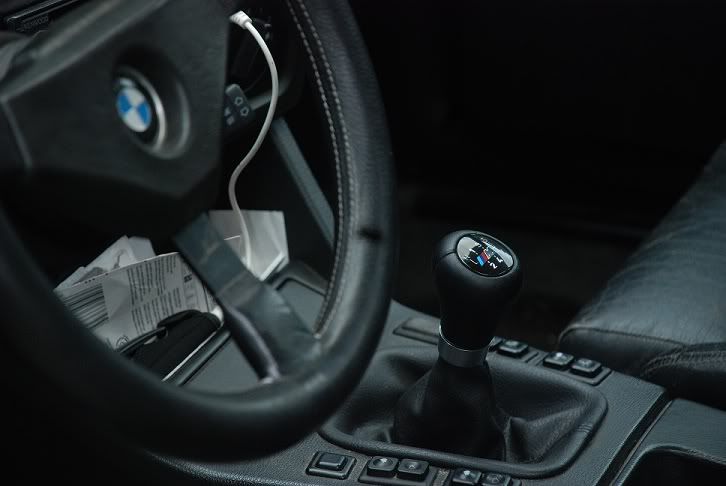 MOMO steering wheel and ZHP shift knob shown here. Not shown are the black leather heated Sport seats up front, or the black leather rear seats that replaced the old grey cloth comfort seats...
Almost forgot the Hella Euro Smoked smilies:D
Diving board bumpers will soon be giving way to plastics!
Some of the goodies I bought for Siobhan
(From
Guten Parts, naturally!)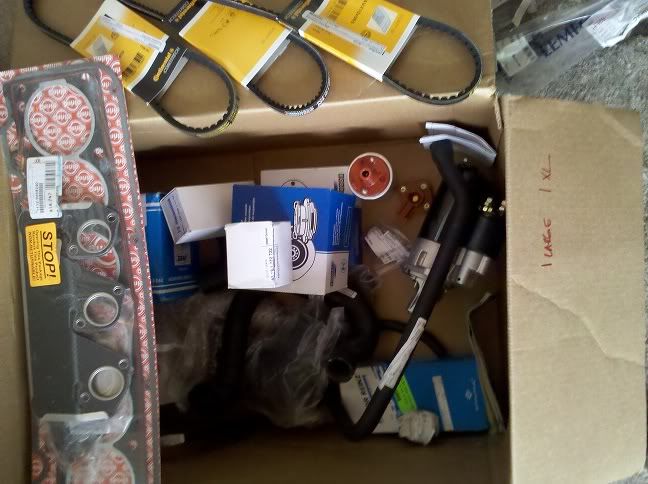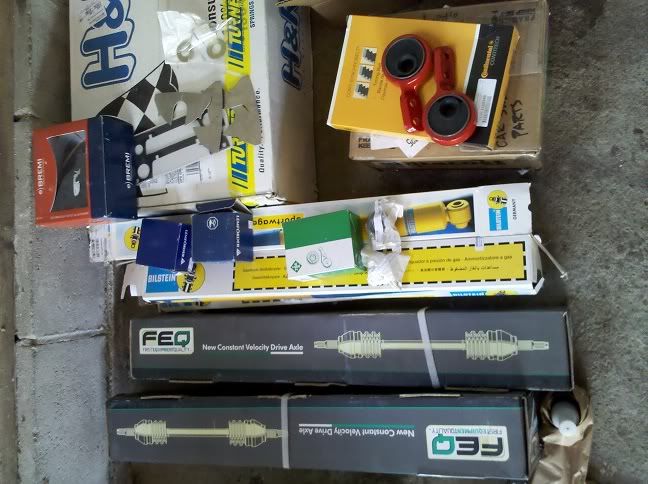 Basically doing a total suspension refresh. Al bushings, Sways, drop links, half-shafts, Control Arms, Tie Rods, LSD, etc... Of course, I did the water pump, timing belt & tensioner, new coil, new IE plug wires, plugs, etc...
So, I'm loving the way Siobhan handles, but the M20b27 (SETA) motor is lacking. My clutch is also going out. What to do, what to do?
This.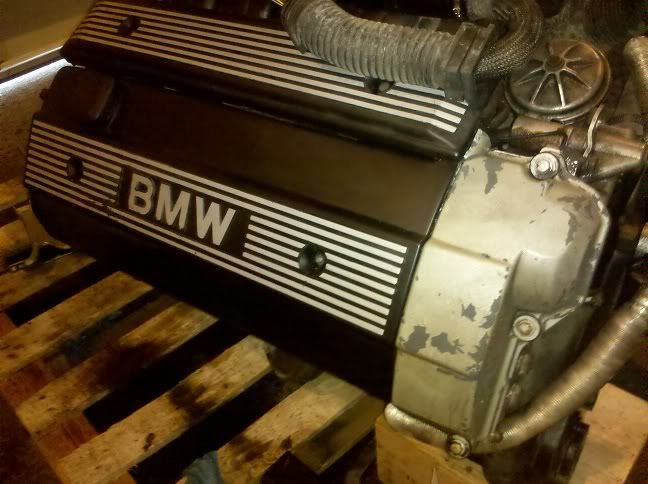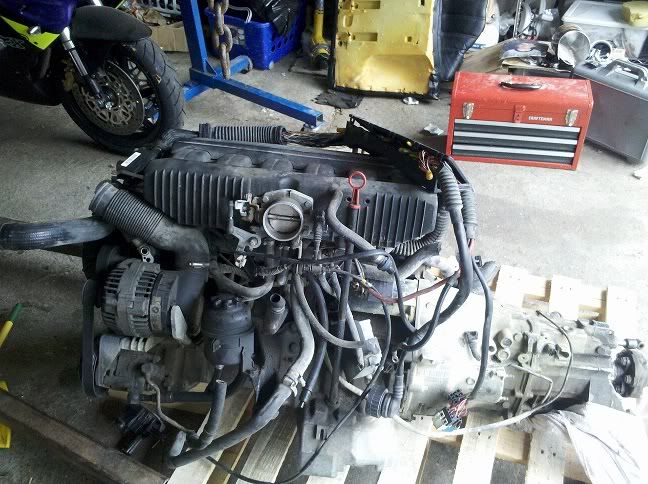 An M50TU from a 1994 E36 325is. Complete with Getrag 250 transmission, Intake Manifold, Throttle Body, Red Label DME, UNCUT wiring harness, A/C, Power Steering Pump, Motor Mount Arms, Injectors and 17 years of oil & grime!
A little work done...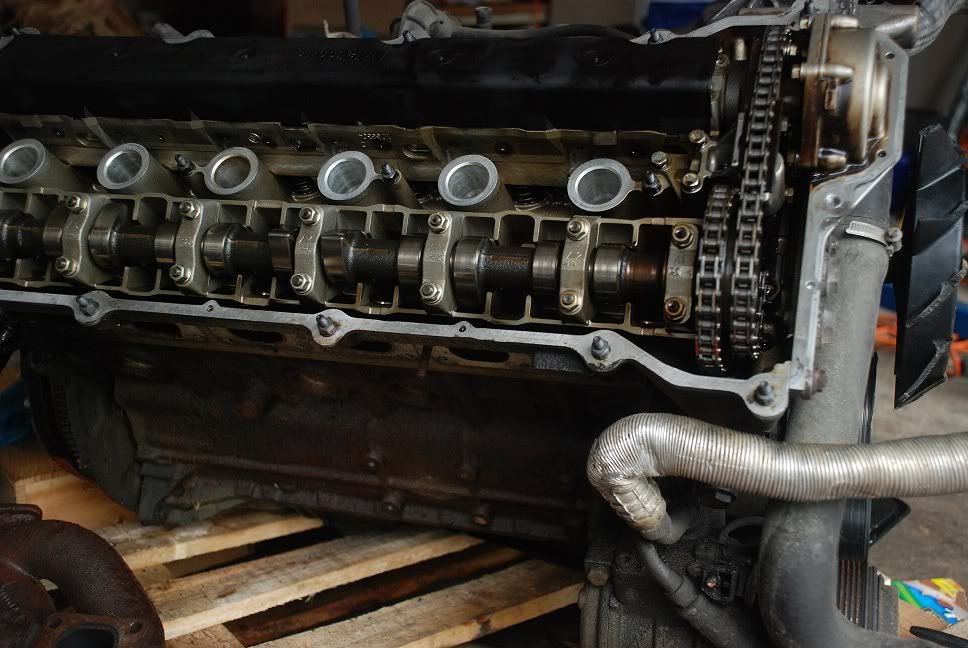 Intake Manifold, Exhaust Manifold, Valve Cover & Fan Clutch removed (after pic was taken)
Cleaned up the Motor Mount Arms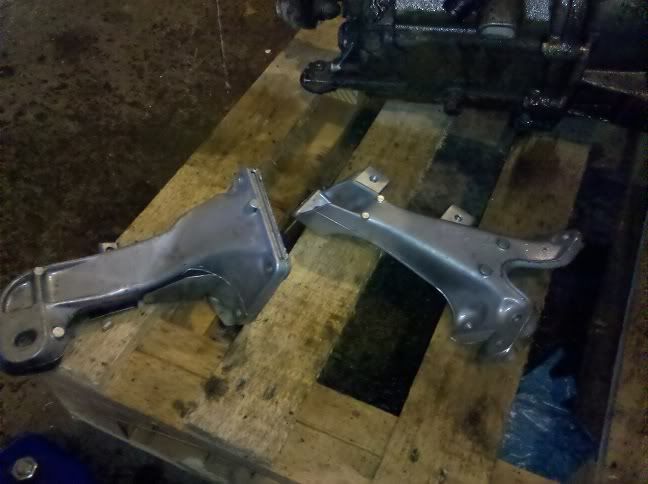 Got a set of modded OBD-II headers from Tim England (Philo on R3V). SUUUUUPER happy with the headers, and Tim gave me a GREAT price on them, too!
Old headers vs. Tim-modded OBD-II headers!
More updates soon!