Well, I did *something* today at least. Still waiting for th e21 to get out of here (and money in) and I'll immediately order the new suspension. I think I have it all decided what exactly I'm going to do but more on that once I have it in hand.
Carlos at Condor Speed Shop is also sending me some UHMV rear subframe and diff bushings, which will tighten up the rear end a bit. I've shied away from a lot of solid bushings in the front, to try to reduce impact shock on the front suspension and chassis - especially since on dirt it doesn't matter all that much. I'm doing it in the back though because first of all my diff bushings is kind of shot anyhow, but mostly to tighten up throttle response a bit and get a bit better feel on the rear end. I'm not doing the RTABs though, since I want them to be able to deflect a bit on hard side impacts.
So will be dropping the subframe and diff to do that, and doing all four corners of springs sometime here in January I think.
And talking to Ozgur, who is building the Rally America cage on the e30 I'm crewing for at the Waste Management Winter Rally this February. So far it looks like a great cage, and the plan is to do my car next, sometime this Spring perhaps :) We'll see.
In the meantime, stumbled upon a local selling the cover for the engine wiring loom. M10 cars didn't have the firewall harness holder, and I had the bottom section when I got the engine, but have never had a cover. They're surprisingly not that easy to find....junkyard cars always seem to be missing them. In any case, picked one up locally for a few bucks. Doesn't quite fit (since I have some extra wires and stuff jammed in there) using the stock clips, but I just used some zipties. Not really consequential, but it cleans up the engine bay a bit and keeps mud and stuff out of the electrical area, including the relays.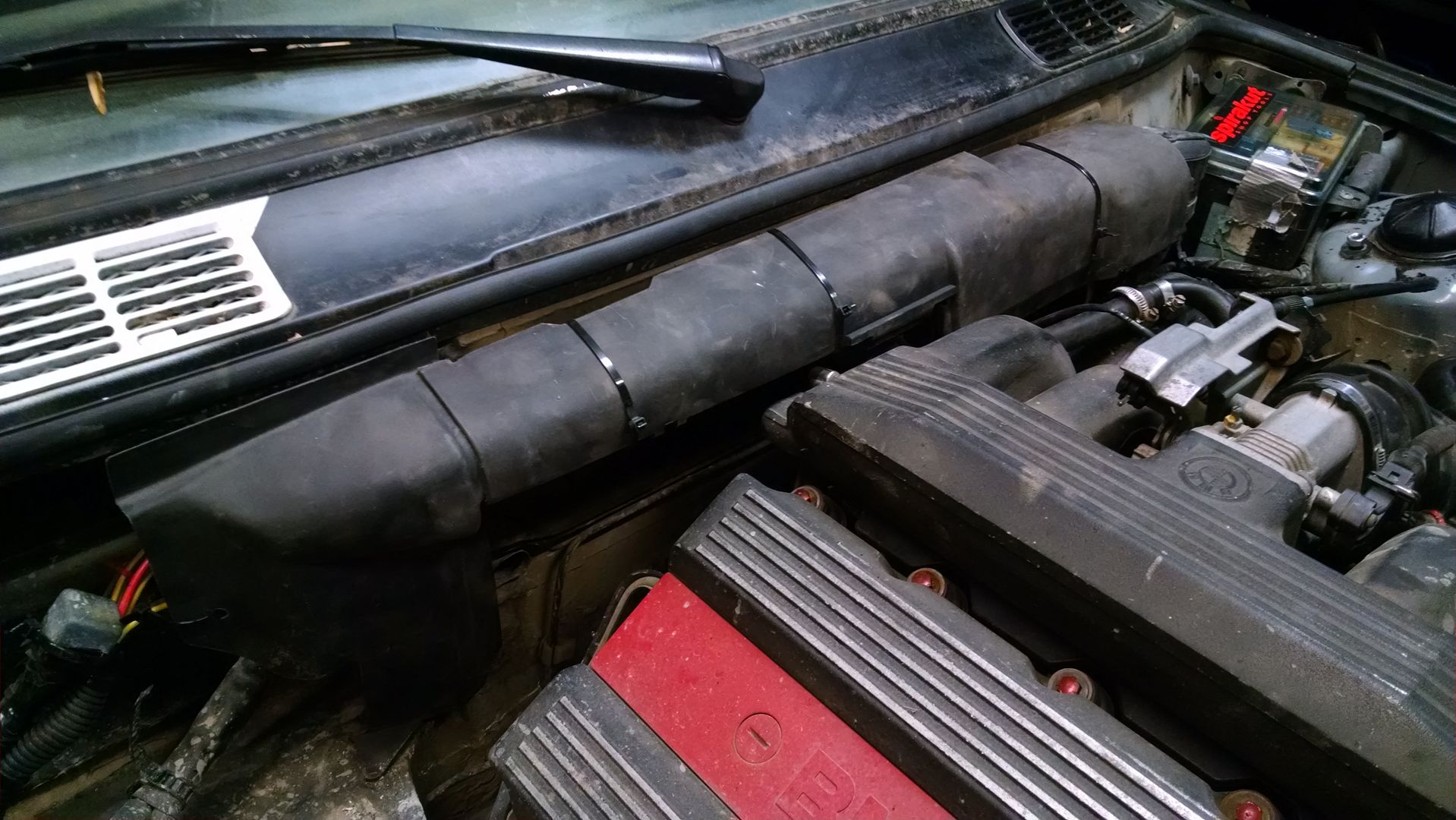 Don't think my engine bay is gonna make it into any import tuner magazines any time soon though...