today was a bit under the weather so called in a sick day (mostly so as not to get my co-workers sick, more than anything). Was feeling better after lunch so spend the afternoon in the garage watching 6 episodes of the 5th season of Dexter on the laptop and working on the car.
A few things accomplished:
First, finished up a few things with the dashboard re-install. Nothing exciting. My daughter tested it out for me, and everything appears functional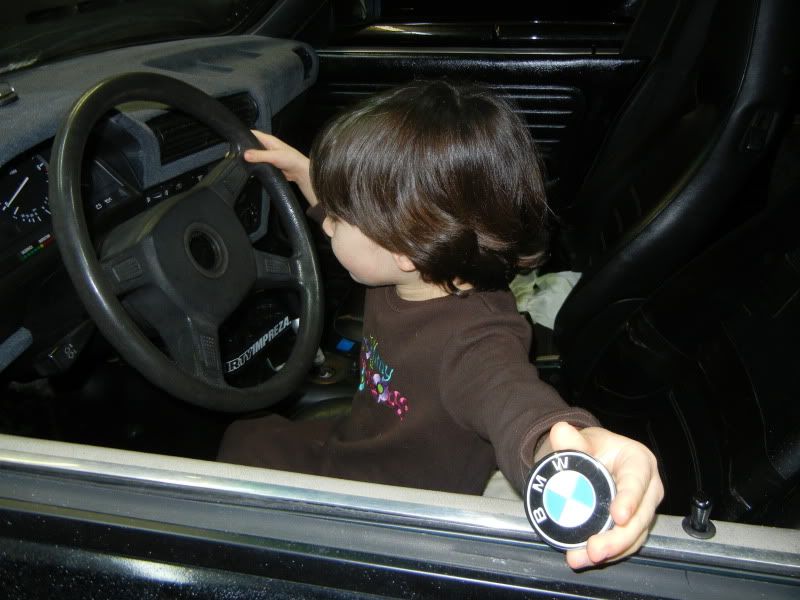 She also pointed out some wiring issues under the hood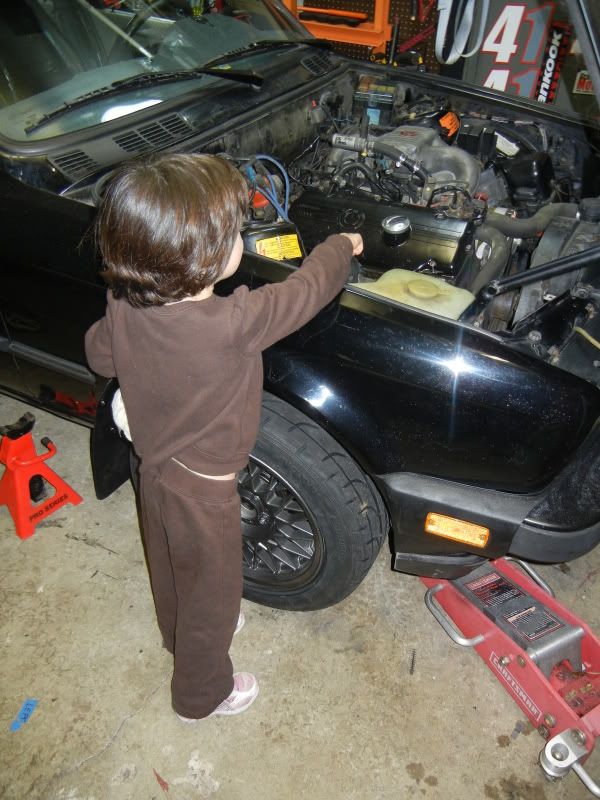 Next I messed with wiring for a bit, trying to wire up the Hella fog lights to the factory harness/dash switch. Kept on having problems with it not working. The switch was ok (tested), and when pressed I could hear the click of the relay in the box. Fuses good too, but still no light. Ended up tracing the wiring harness and found that the connectors to outer wires (the round 2-pin connector near the headlights on each side) were corroded and not forwarding the charge. So cut them off and soldered in some direct wires to the lights. Now everything works, except the OEM dash switch won't click to stay on - the little plastic tab inside is broken off. But if held down the lights stay on. So next junkyard trip will look for a working switch, no biggie.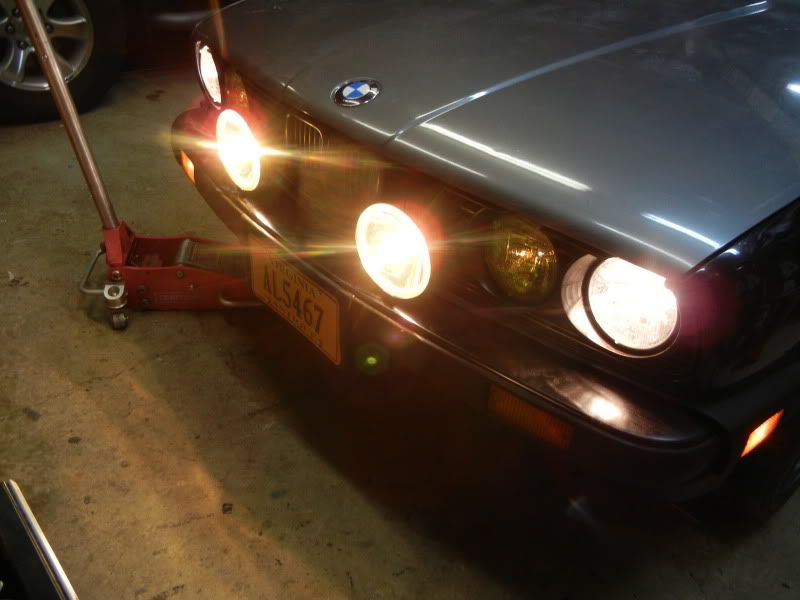 cleaned-up wiring and splashguard installed
Ah, also yesterday I picked up an e36 steering rack (off a 318ti). The p/o switched to a quicker ratio and the rack is in good shape and not leaking. Eventually I'll swap this in, once I figure out where to get some new copper seals for the power steering lines. Otherwise the plan is to use all the e30 stuff, since the lines in the car look pretty new. Will need to verify that the tie rods from the e30 rack will work with the e36 rack, but I've read in most places that they will. The rack was pretty gunky, so did some wire-brushing.
also cleaned up the spare throttle body, for no apparent reason other than I want to swap it in so I can check out/clean the one currently on the car.
and installed the driver's side mudflap. I'm going to wait on the rears until I get the new muffler put on, since I'm going to have to cut the inner flap to clear and not sure where to cut right now, so it will wait.