A few last things before Thanksgiving:
My inventory of parts shows that I have ALL of the replacement pieces to do the shifter linkage, which is really sloppy. I may hold off on that for a month or so since my wife is probably getting me the Z3 shift setup, so I'll do it all at once
It's super-gunky/oily up in there, but seems like its from the shifter linkage seal leaking, rather than the main rear tranny seal - it looks to be new and all the leakage is ABOVE it, so unless this car has been in anti-gravity, that's probably not it lol...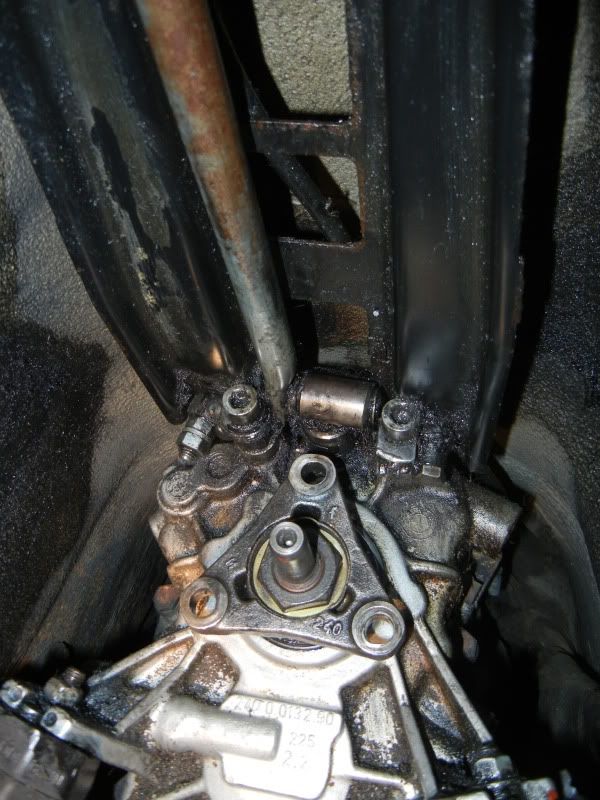 naked chassis
Down at my parents' marina for the holiday, so brought my rear subframe with me to use one of his presses to do the main bushings. A bit of torch heat and it slid right out with little effort. That means that in the next week or so I can put the entire rear end back together...excellent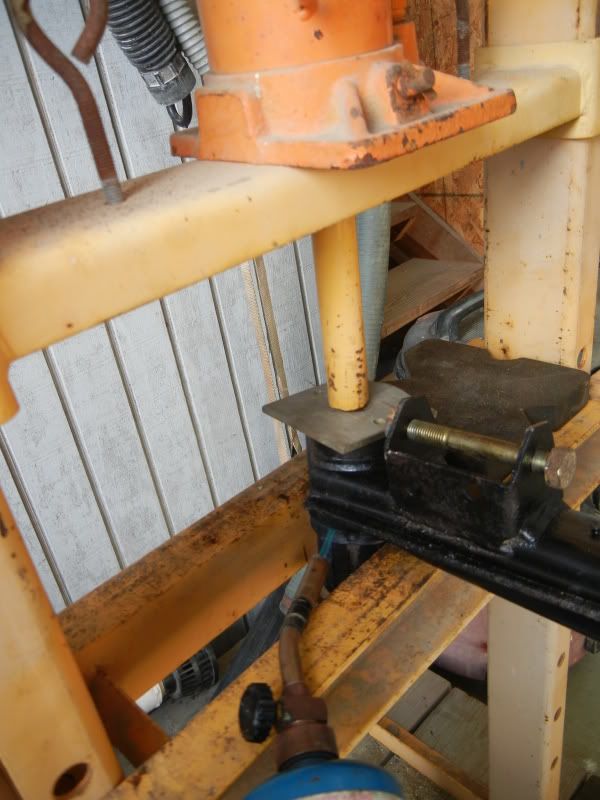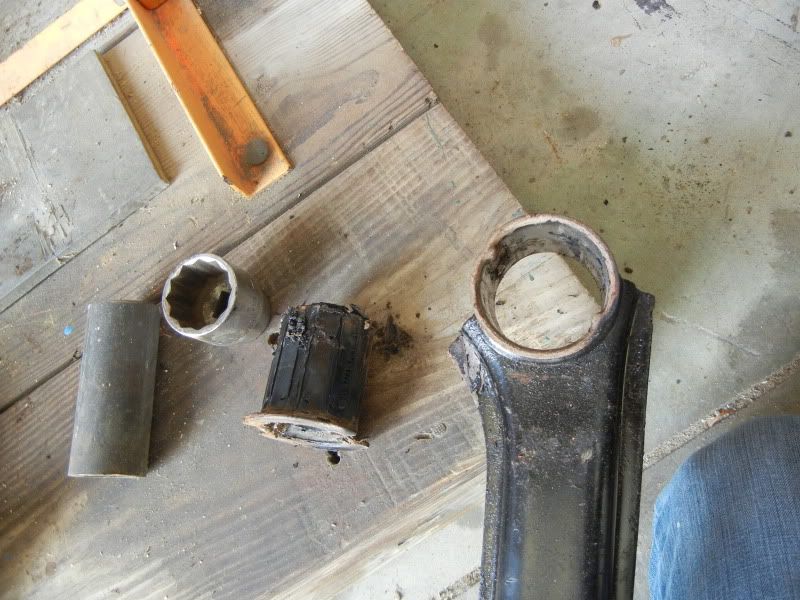 Happy Thanksgiving All!