Got the new front Bilstein HDs in today. I would have liked to find some used ones, but everyone seems to be selling Sports rather than HDs, and I want to start getting things put together, which was waiting on front inserts, so I couldn't wait all winter. One of the few "big ticket" items I'm buying for this car, and I'm sure they'll be worth it.
Got one installed, piece of cake. Still need to rebuild the control arm balljoints, so it's just hanging out by itself right now.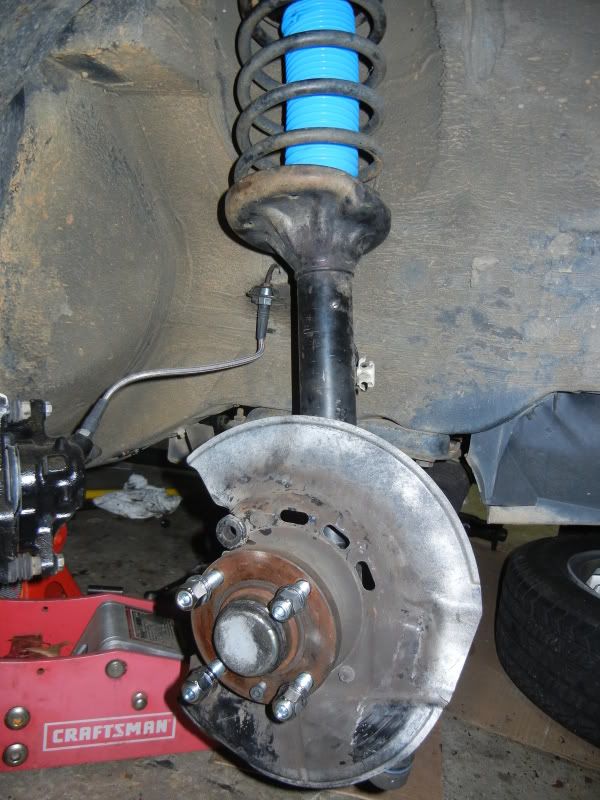 the old top-hats are a bit nasty, lol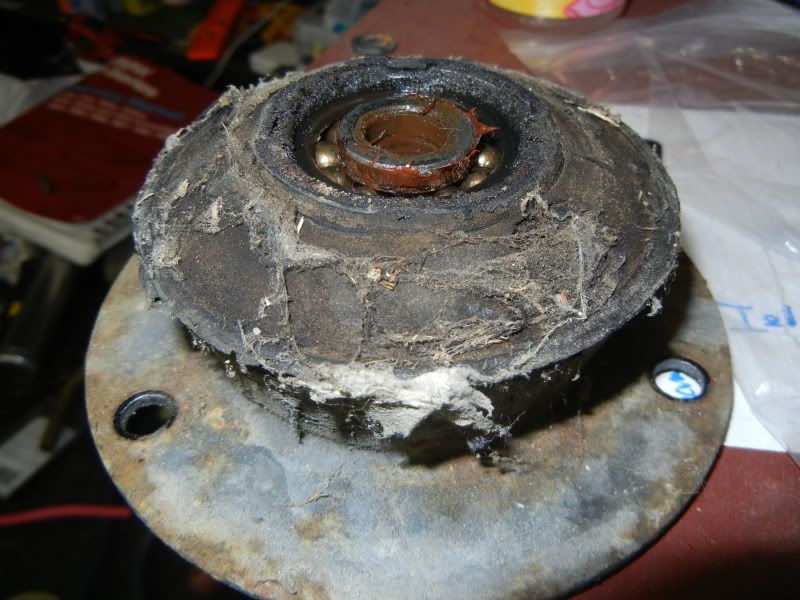 the new camber-adding top hats....moar negative!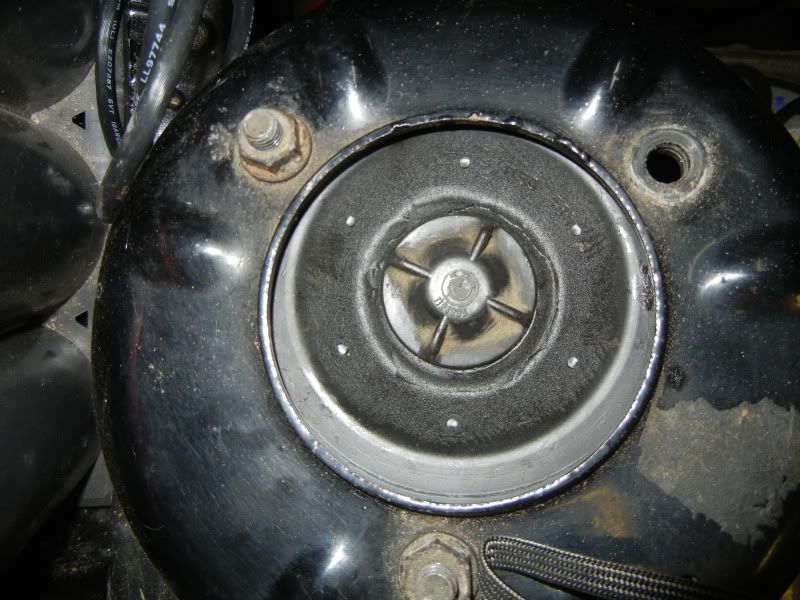 you may notice that one of the top studs is missing, and that brings me to "dumb things done without thinking." Took about 5 seconds to press the studs out of the old top hats since the new ones didn't come with any. No problem. Then went to press them back into the new ones, shouldn't be a problem, right? Except I grabbed a backing socket that was a 1/4" drive, and didn't even think about it. So when I tightened the vise to press the studs in, the ends wedged into the 1/4" square and DOH....so now I need one new stud.....:(
Probably going to relax tonight and actually hang out with my wife (lol!). Tomorrow's plan is to pick up some diff and tranny fluids (Redline 75W90 and Redline MT90 is what I'm planning, though still going to do some research in the morning), fill up the diff, and put it back in the car along with one of the CV axles (the other one is shot, need to get a new one).