Here we go again. I start another build thread with anticipation of keeping it up to date. So, the car in question is an 89 325is. It was originally Jimmy Oh (Jafxod)'s car.
I bought the car a couple months ago and upon having it home, I realized how many lose ends and work the car really needed. I continued to daily the car even though It had some issues. Car decided to overheat on me and I discovered the headgasket had gone bad and I was losing coolant and oil near the back of the block. So I decided that it was time to take the whole thing apart and put it back together, but correctly this time.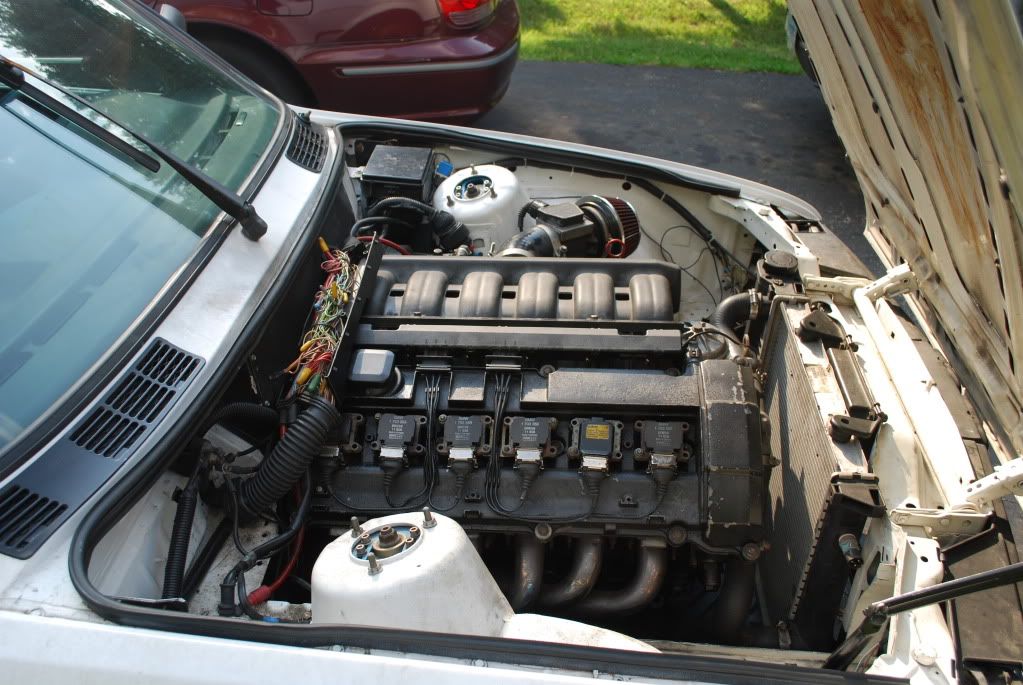 It has the following mods already:
M50NV swap
Supersprint Longtube headers with full 3 inch exhaust.
Autopower bolt in cage
Corbeau seat with 5-point harness
Z3 steering rack. No power steering
5 lug swap
Enkei 92s
Raceskids skid plate
It may all sound good an happy, but I will be pulling motor and putting in a 60k mile M50TUB25 with S50 cams in the next month. Later on I will either be doing a standalone or buying a chip to go with the cams. I also have to fix the screwed up suspension geometry caused by the e36 non-M 5 lug swap. Paint is in order too.... down the road.
My garage right now.... 3 motors. Swapping a motor out in my sisters sonata right now. Timing belt broke. :(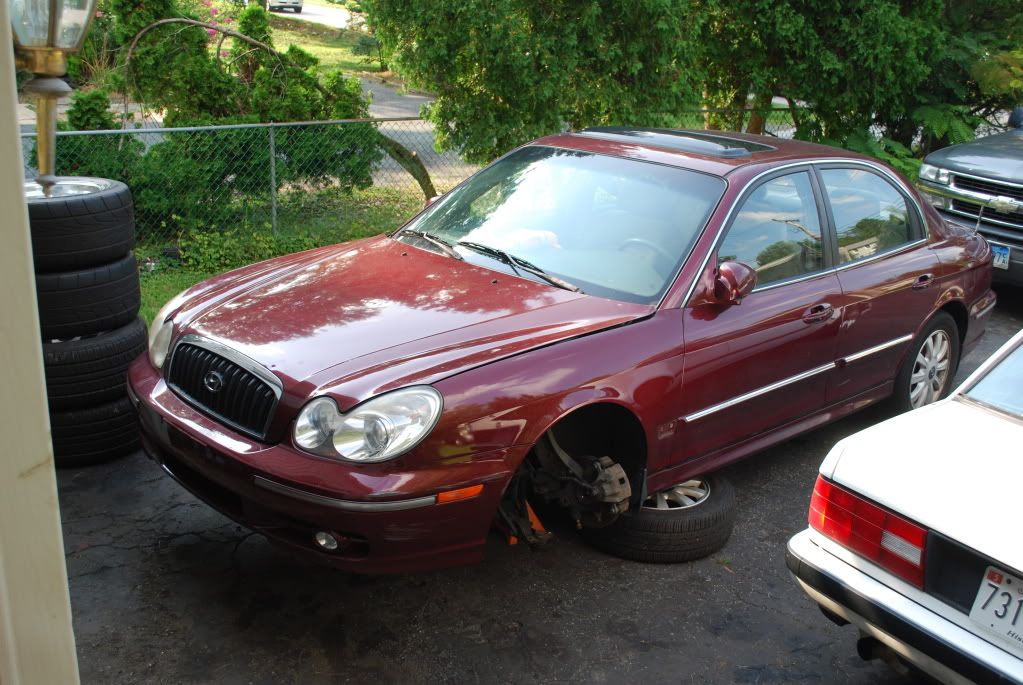 M50 I just picked up which is being traded for some S50 cams.
I also bought dnick's wrecked car with a good M50 in it. I am selling everything else from the car. All the M50 swap stuff is for sale and anything else you might need. Feel free to PM me about it.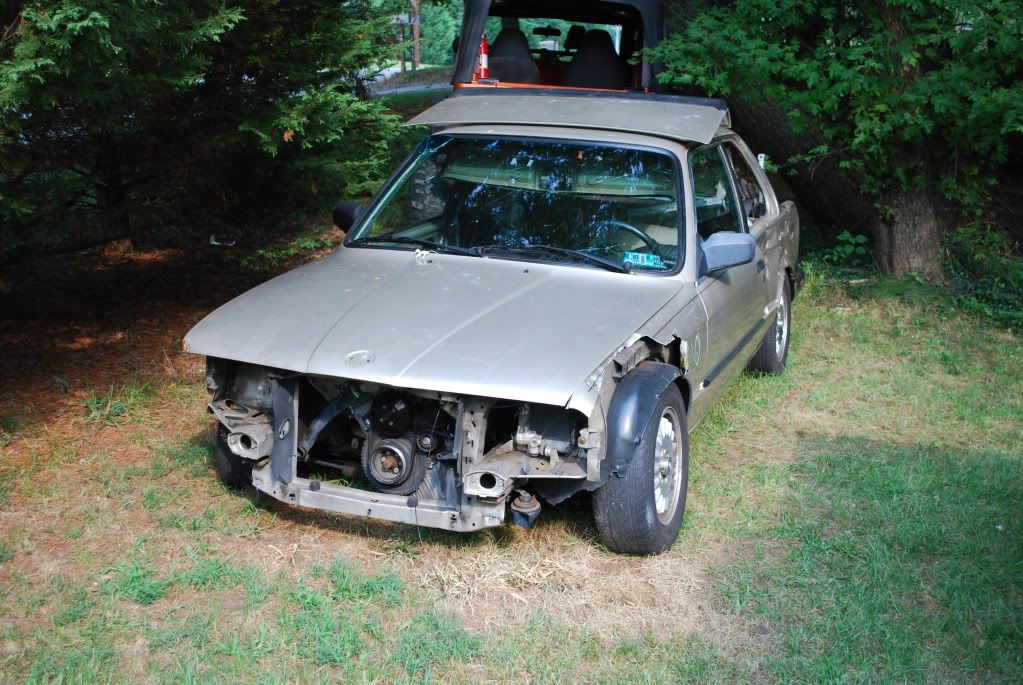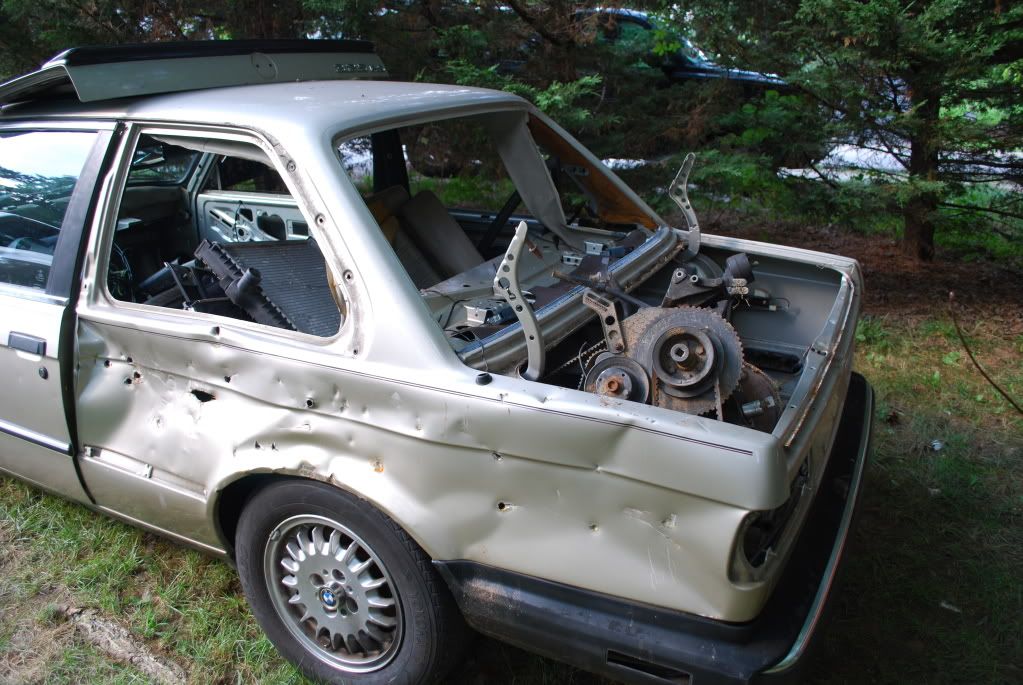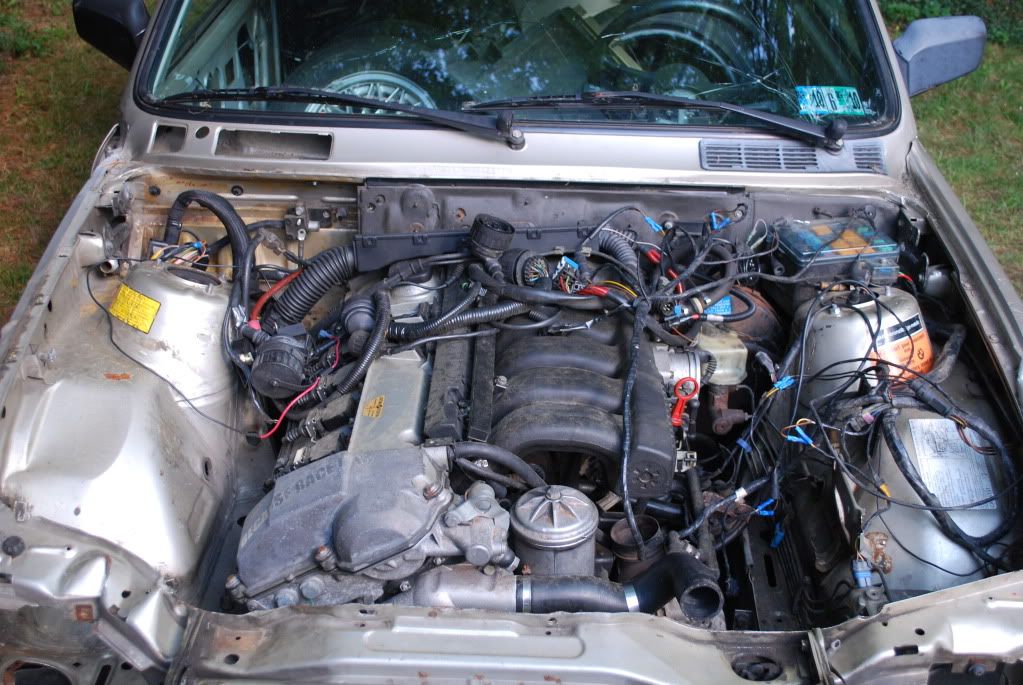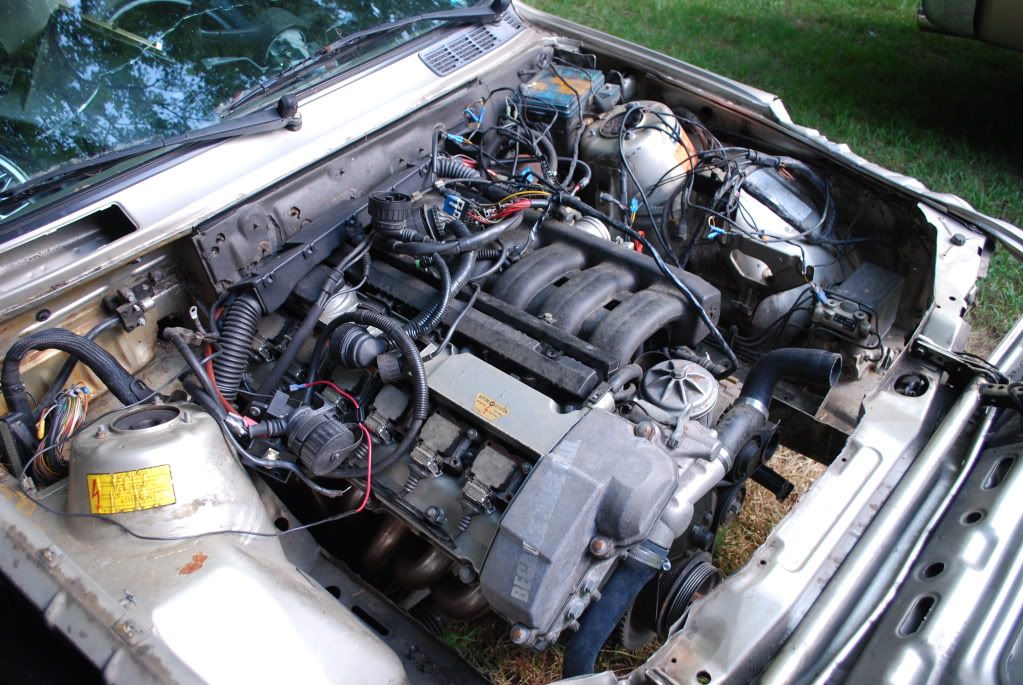 Header's and full 2.5" exhaust for sale.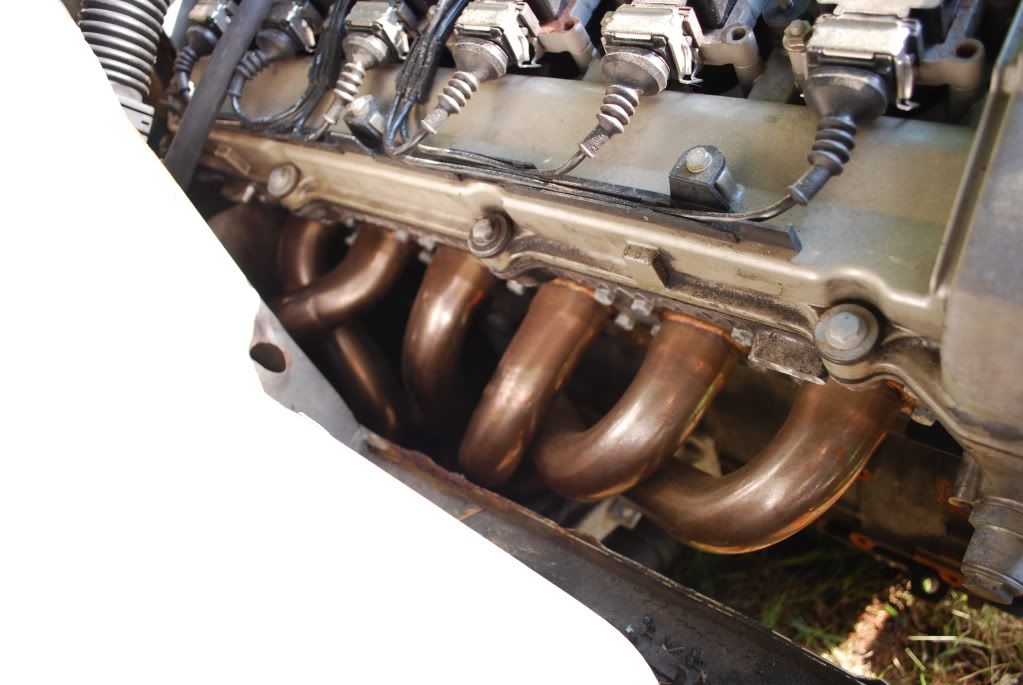 Also pulled this mint dash out of the car too. No cracks whatsoever.
Typing this is making me realize how much I have to do in the next month. That is it for now on the build. Just an intro. Now on to fix Jafxod's mess.... now my mess.