Been in and out of various e30s for years and figured it was time for a thread.
1986 325es, bought from a member here on r3v. Going 2.7i with Myster E performance cylinder head. Building for future boost.
Original for sale thread -
http://www.r3vlimited.com/board/showthread.php?t=255723
I was super psyched that it came with the euro bumpers and rare Hartge front apron. It also came with its fair share of issues. Before I even started taking build pictures I put some work.
Immediate issues were as follows, sorry guys no pics of this stuff:
-Horrible noise form front suspension due to incorrectly installed coil overs.
-Replaced binding drive shaft with a rebuilt from Portland Drivelines
-Replace whining rear diff with a 3:23 LSD from an MZ3
-Replaced screaming blower motor with a used unit from Bavarian Auto Recycling
-Replaced worn swaybar links
-Replaced all adjusters in mangled euro ellipsoids smiles ($ from the dealer!)
All that got her driving and livable as a daily, which I fully intend this to be until I go boost.
First thing was first, tore out the interior for a good carpet cleaning, it was quite nasty but turned out great. Tuff Stuff and Resolve carpet cleaner FTW.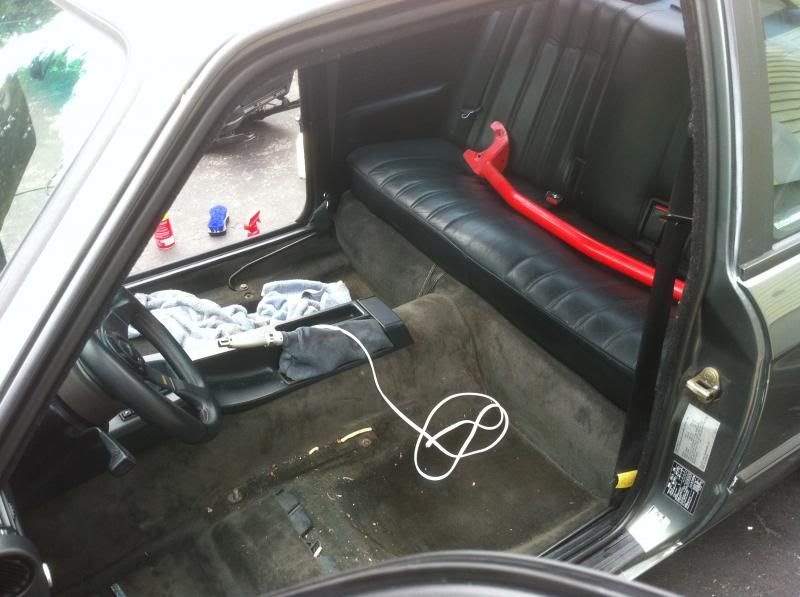 Next on the list was fixing the crapped out odometer with some fresh gears. Complete with ballin' ass red needles of course.
The old gears were literally mush, like soft to the touch.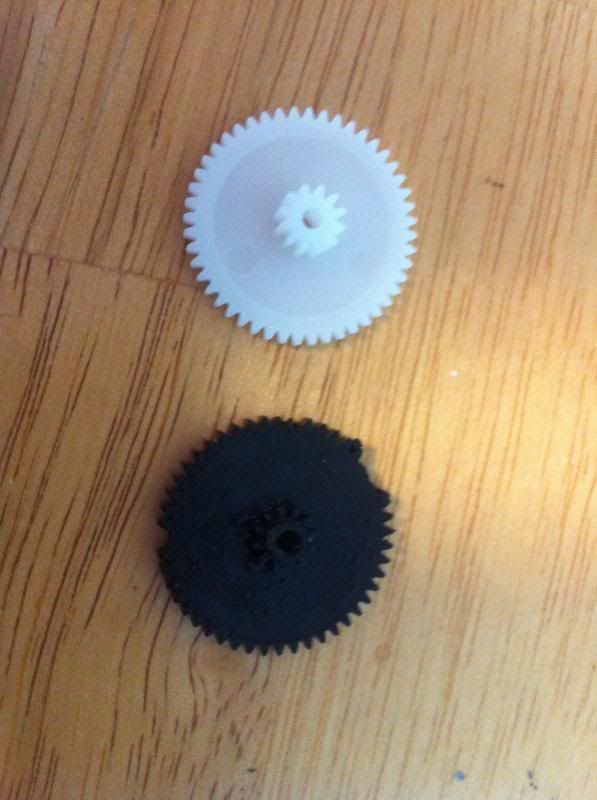 Then I decided to attack they terrible stereo install job. Car didn't come with any trunk carpeting or panels.......but did come with these super rare Nakamichi PA 300 amps!! Sold one but still have one if anyone is interested shoot me a PM.
Before: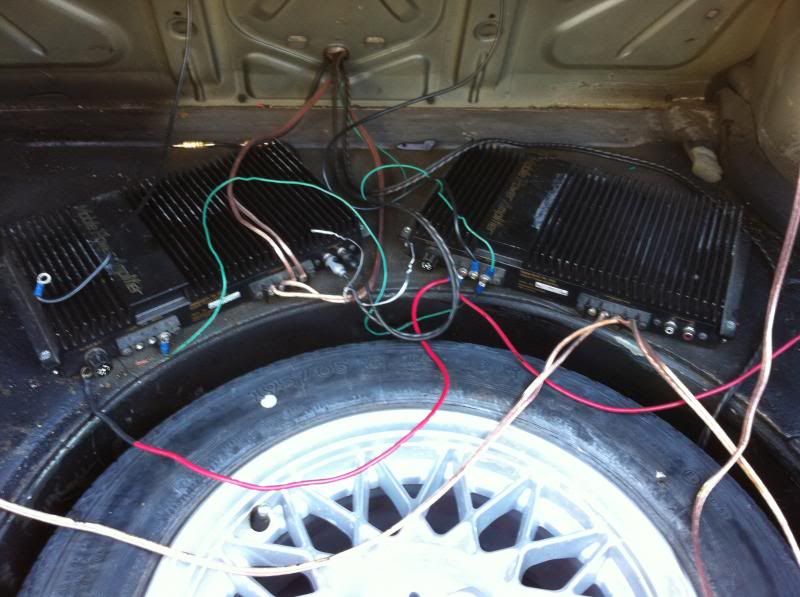 After: (scored some trunk panels from a fellow r3v memeber!) I also installed a Planet Audio 5 channel for future LukeBox install (not pictured)
Next up was sorting the front suspension. One of the previous owners installed a ground control conversion kit and had the top hats on upside down!! Cause the whole assembly to bind while turning an mad awful noises. I also had my buddy help cut and grind the spring perches to get more lows:
Before:
After modifying housing perches: (I like the way it sits. It doesn't look that low but I scrape sometimes as is so I don't want to go any lower)
Then had the nasty ass rusty battery tray repaired. Glad I have some friends in the industry...
Before:
After: (yes I know the tow hook is still bent)
I have a brandy new OEM Mtech 1 rear apron ready to go on as well. Thinking about filling in the ridges at the bottom to better match the Hartge Front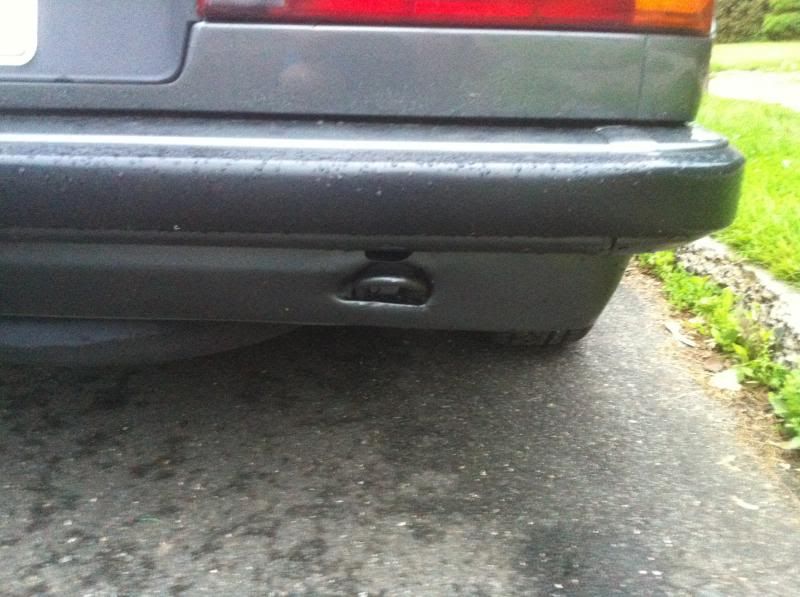 So now that its bearable to drive and sitting at a respectable ride height, I decided the next logical thing to do would be start gathering some parts for a full 2.7i motronic 1.3 conversion.......with Mister E performance cylinder head of course!
I won't be seeing the Myster E head for at least another week.....so I decided to make use of the down time
Whats a r3v build without a painted valve cover and intake?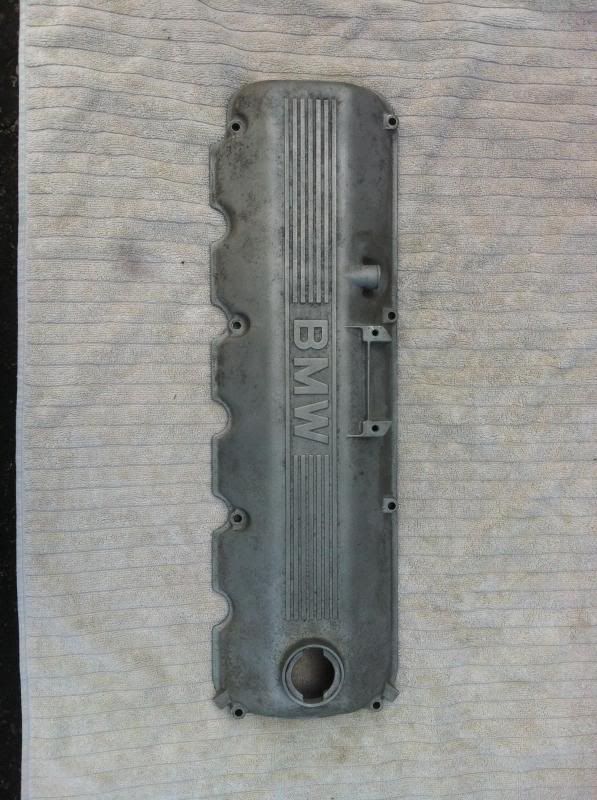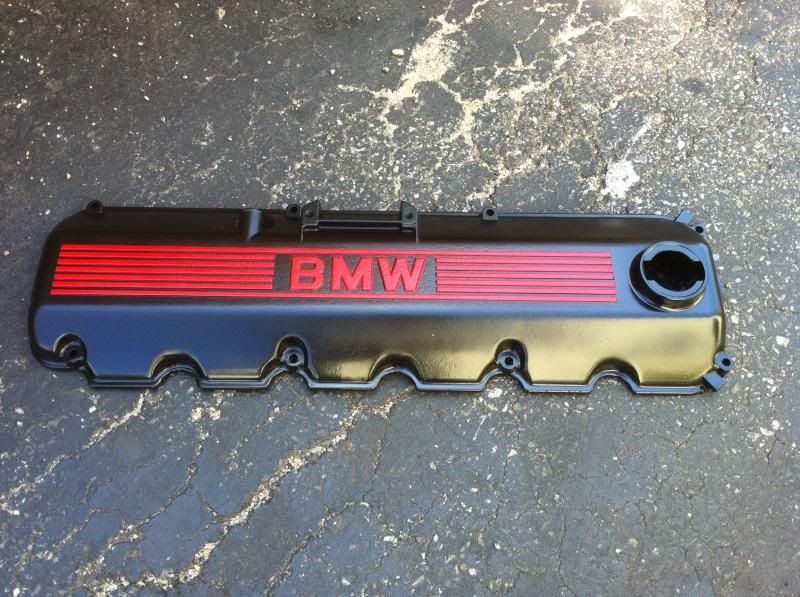 I'm using some m50 injectors that I scored off of F34r (great seller), gave them a quick rebuild too while waiting.....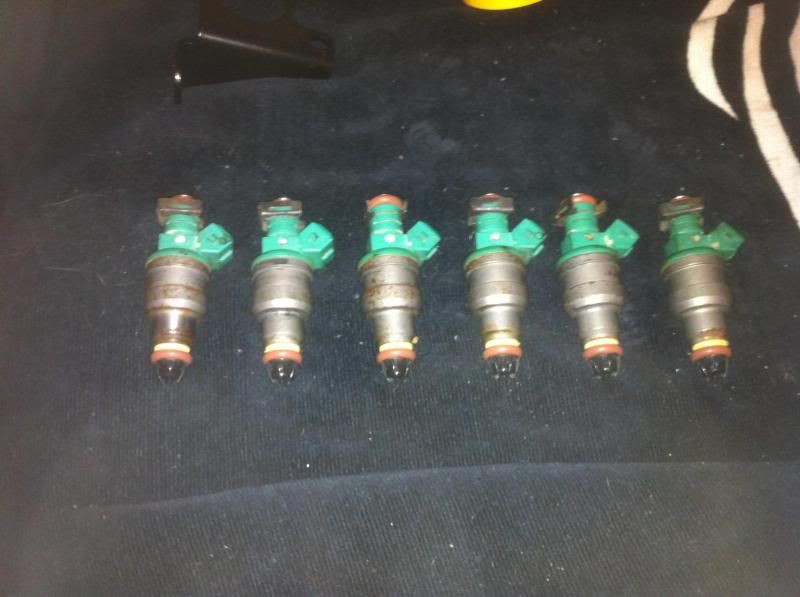 Well thats it for now, I'll post some more pics when I get the chance. Cant wait to get my cylinder head and start the build!!
Next update should be the install of the Mtech 1 rear apron, then hopefully the engine build.
PARTS THAT I'M CURRENTLY ON THE LOOKOUT FOR: PLEASE HIT ME UP IF YOU'VE GOT SOMETHING!!
-Side skirts......still undecided on what kind but open to all
-Mtech 1 rear spoiler
-Leather shift boot
-Houndstooth Interior
-3 spoke Alpina Steering wheel
-BBS RS in need of repair or refinish