As some of you know, my '88 Henna M3 was taken out of commission by a distracted Subaru Forester
last October
. I bought the car back with the intentions of saving it, but the frame damage was too extensive.
Miraculously, the S14 survived intact (aside from one torn ear off the valve cover) and the driveline is in good shape. I spent months working on finding just the perfect car to to put my car's guts into - I found a few rusted out e30 m3 shells, various coupes, and even looking into a touring (before deciding I didn't actually want a touring).
I finally chose the donor - and a direction for the new car. Feel free to follow the build on
instagram
The Plan:
I'm building a E30 M3 cabrio clone. I sourced brand new sheet metal from BMW, there will be no aftermarket or fiberglass fenders/bumpers on this car. I am doing my best to build it as a true e30 m3 cabriolet rolled off the factory floor in 1989. From what I've seen, most clones have some other sort of drivetrain, so I think with my S14 this will be one of if not the most complete factory-style conversion out there.
Like this: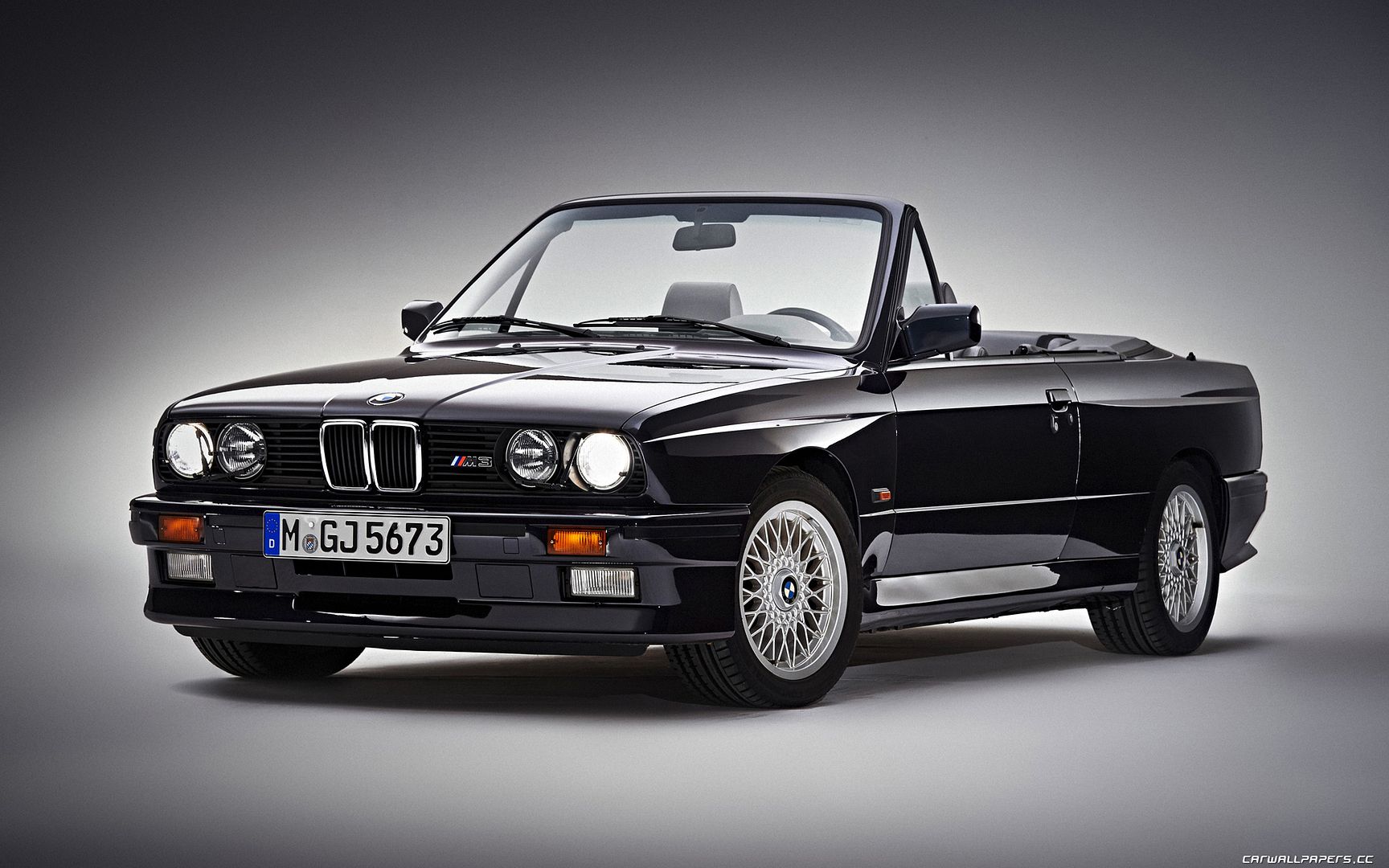 I chose the convertible for a few reasons. First, my crazy Saab 900 project was a convertible, and I definitely miss the open-car experience.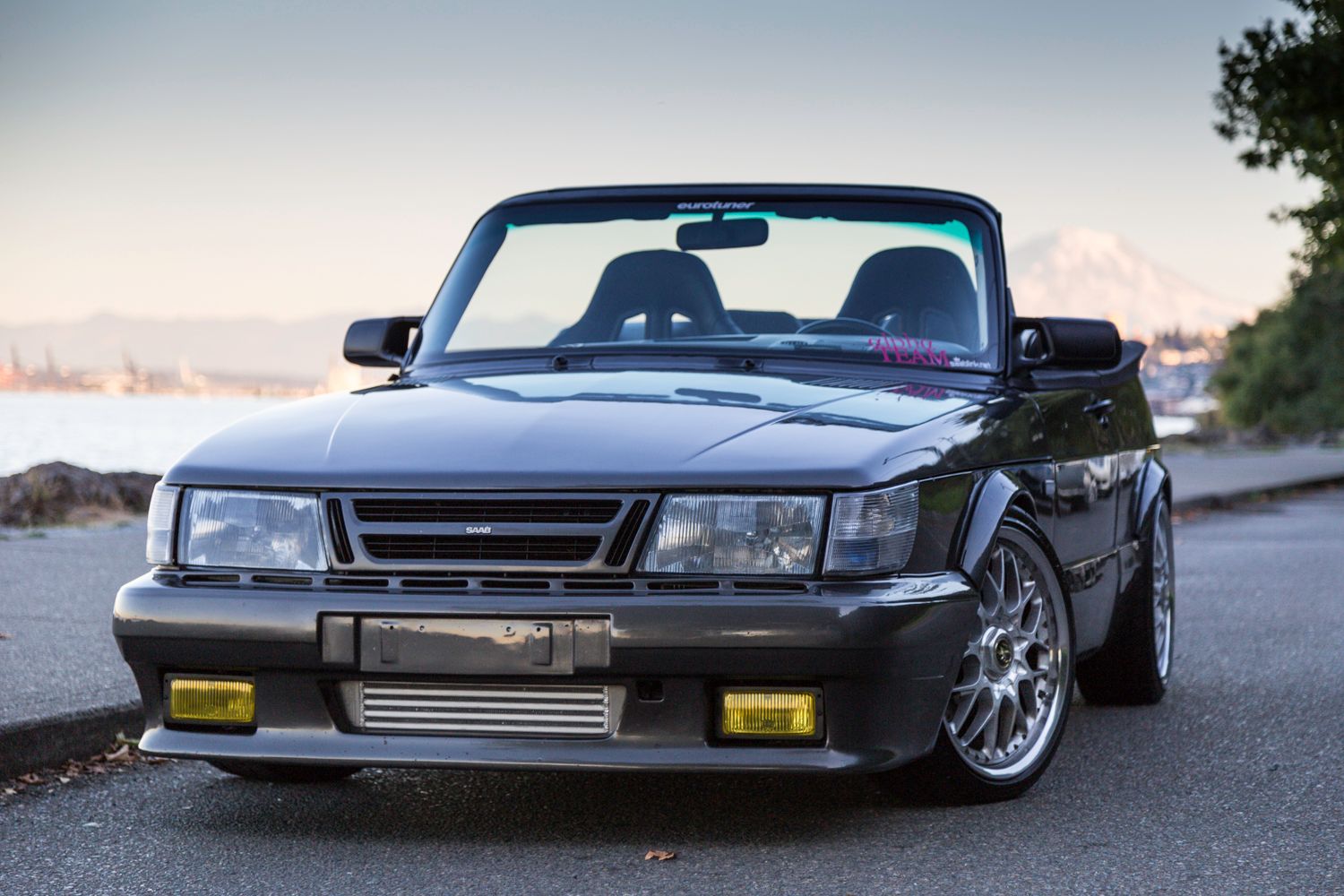 Second, it seemed like the most straightforward way to build an M3 clone - the e30 M3 cabrio used the same trunk lid as the non-M, and no messy fiberglass c-pillar to deal with. All in all it's more simple, and when it's done will be much more unique than "just another" e30 M3.

The Car:
I found an automatic 1989 BMW 325i convertible for sale near the US-Canada border. Solid body with no structural damage, a northwest car without any rust to speak of, and a fairly decent interior. There were thousands of dollars in receipts in the car from BMW Seattle, so someone had been taking care of it.
Here's the first photo I saw of the car on Craigslist: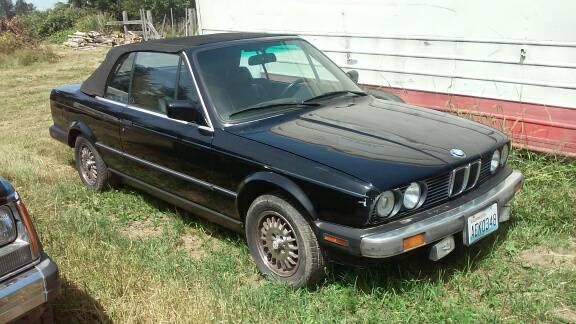 It's pretty rough around the edges but good bones.
I began by cleaning her up, and was pleasantly surprised at what I ended up with.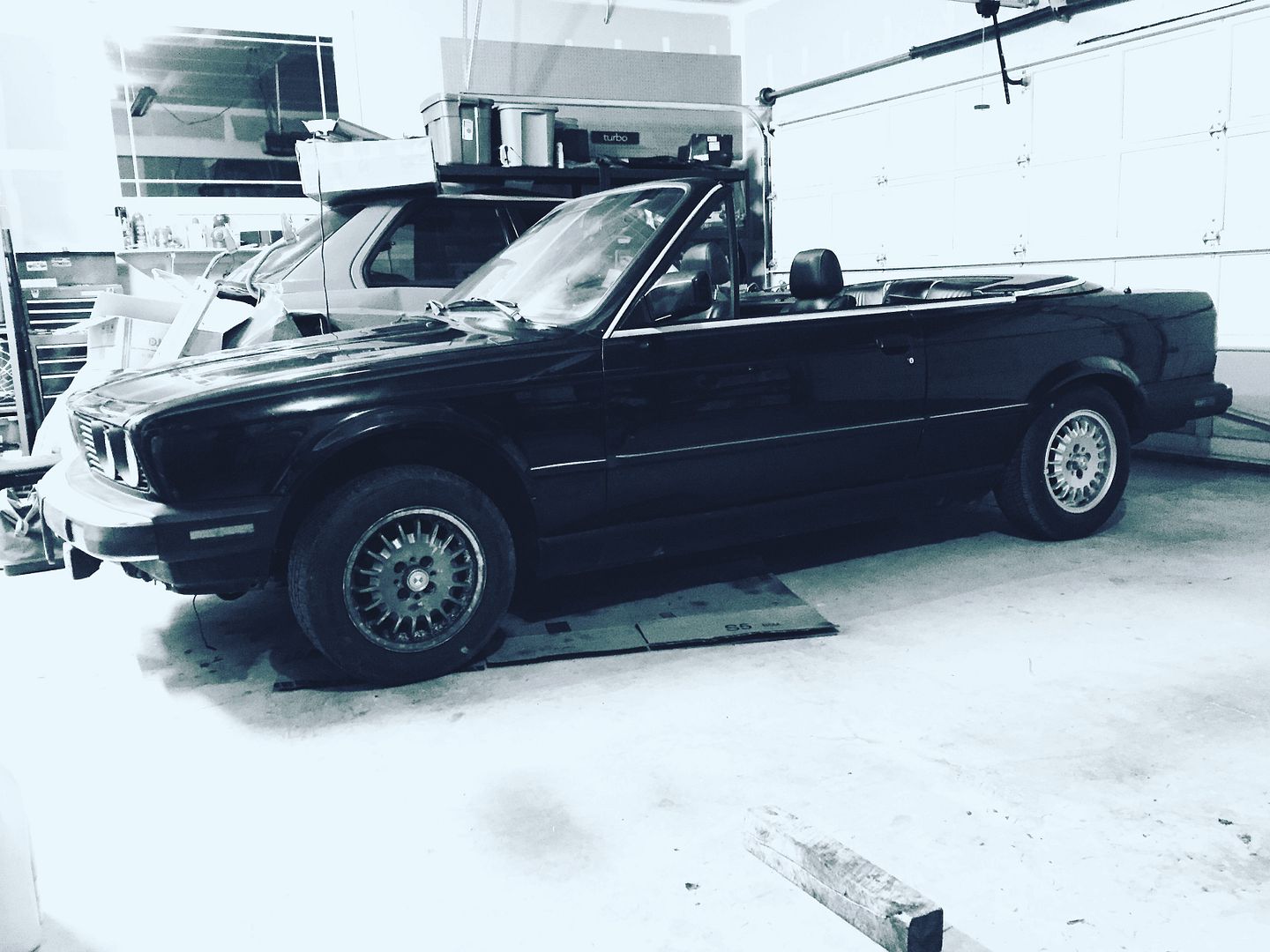 The Parts:
Right after the accident, I began the hunt for parts. I purchased brand new left and right rear quarter panels, and a new driver & pass front fender. I'm working with a fellow M3 enthusiast on securing a rear bumper from across the country. The front fenders do take a bit of modification to fit the convertible, but it won't be that big of a deal. The real fun will be cutting out the old quarter panels and welding the new ones in.