Havent really made much progress as of late as I'm waiting on the headliner to arrive from catuned. I had a local guy that was supposed to make it for me but needless to say he screwed it up so bad, I asked him to fix it, and he stopped taking my calls lol.
Clamps that hold the AC lines installed: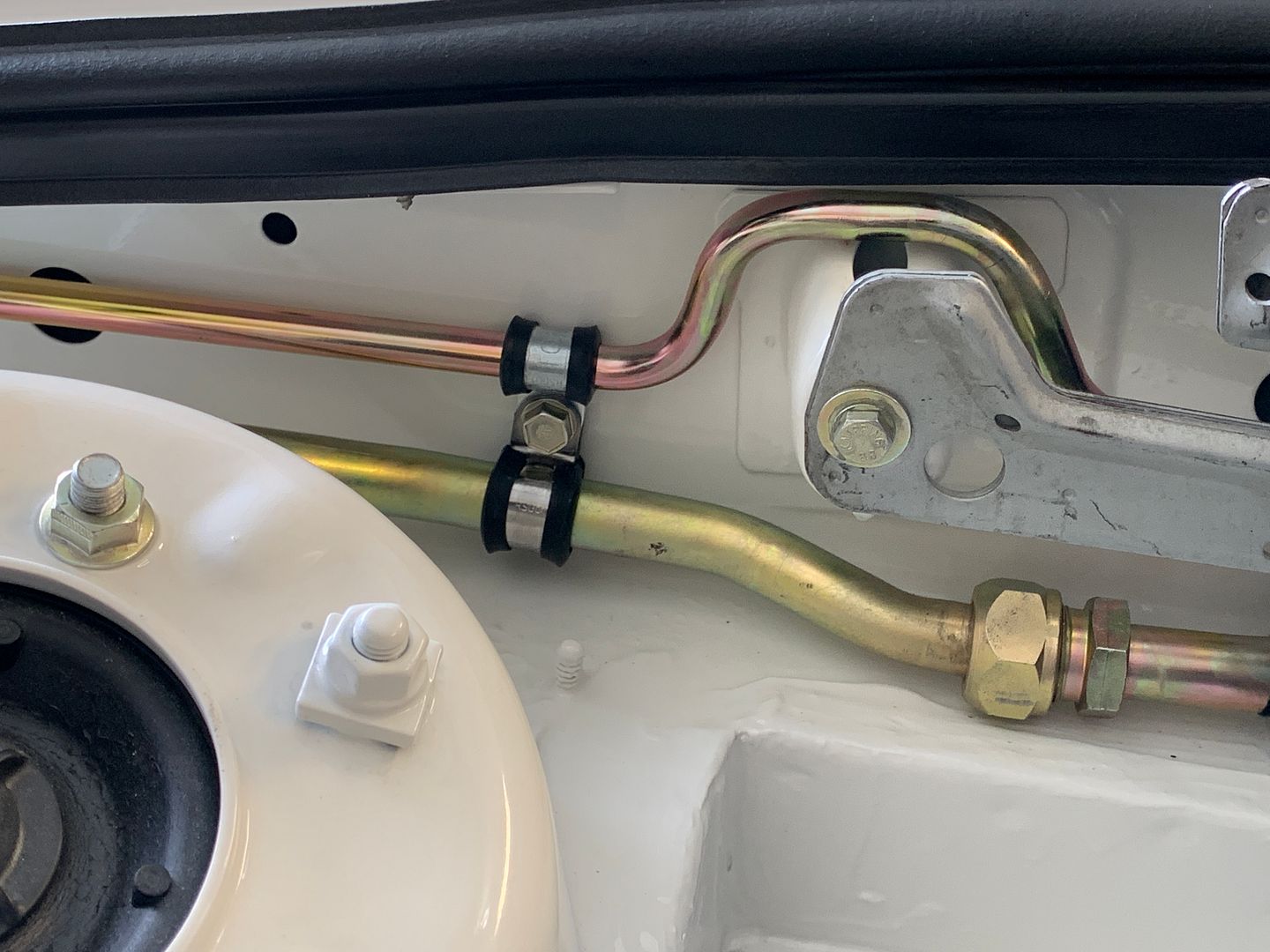 and a couple as she sits this morning, now with the rear bumper installed. I still need to mess with the bumper fitment but I want a second set of hands to assist with that.
Photobucket is being retarded and posting megasized, hold up...