My headliner from CA Tuned finally came in this past week so today was the big day to get the headliner installed, then get the new windshield and the rear quarter windows in.
New headliner laid out on the floor with metal bows installed. The one with the removable end is the rear most as installed.
All four bows snapped up into place, headliner suspended.
Now I have to work around the entire perimeter tugging and pulling to get the wrinkles out, applying contact cement to the body, to the portion of the headliner that wraps around, and then stretching the headliner into place without making it TOO taut.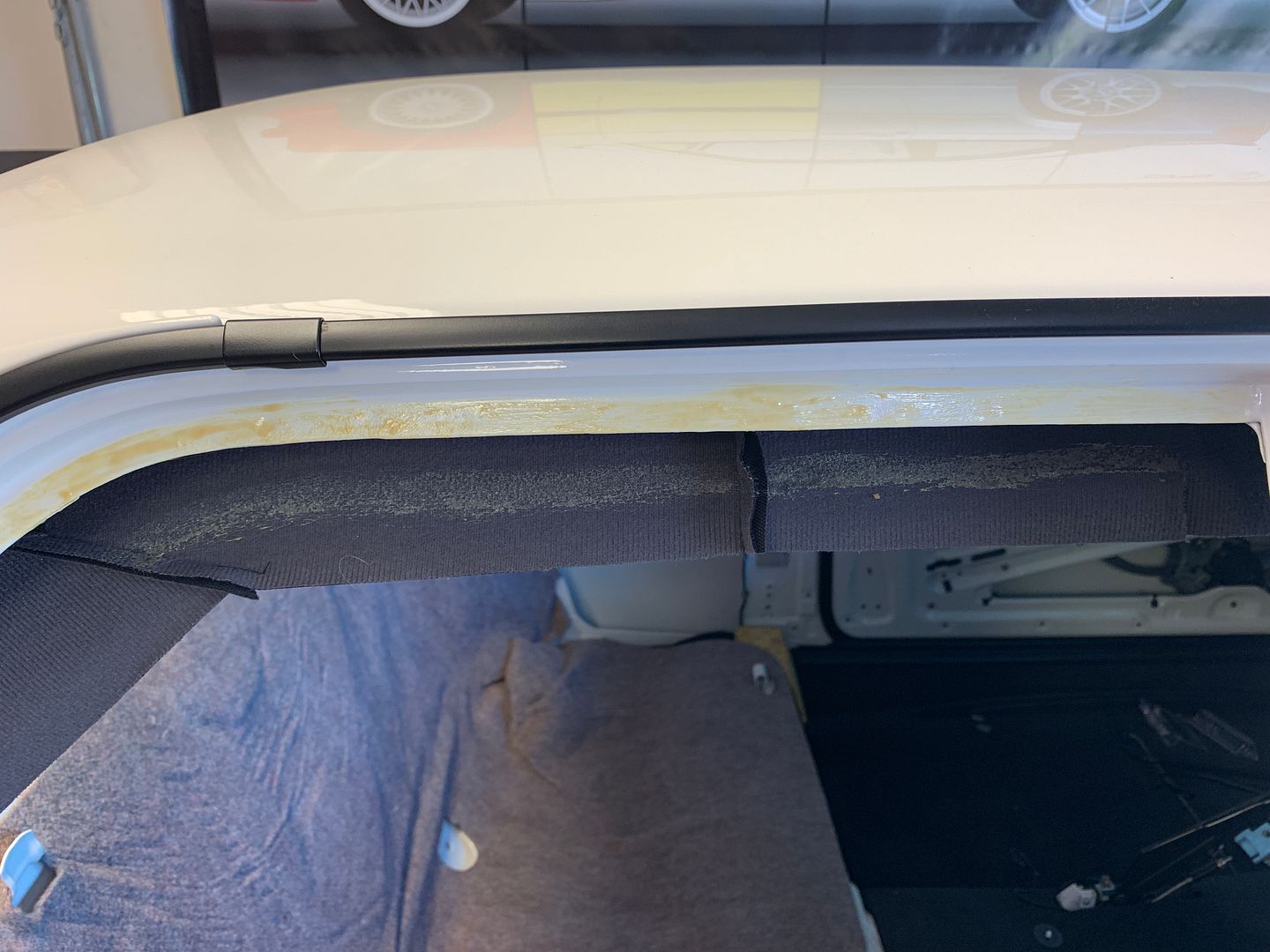 I reconditioned the quarter window frames last weekend, but neglected to do the front and rear windshield gaskets. These gaskets rarely go bad but they do weather and oxidize. I've seen too many people complain that the new ones don't really fit right, and are oversize.
I elected to then restore the originals. 600 wet sand paper here to remove the surface oxidation, followed by wet red scotchbrite to buff the rubber to a nice matte luster. Same molding doubled over here for before/after comparison.
Once the front windshield molding was done I installed it.
and then installed the new Genuine windshield to get it out of my way.
Would ya just look at that molding? Look at it. Look!
Rear quarter windows installed.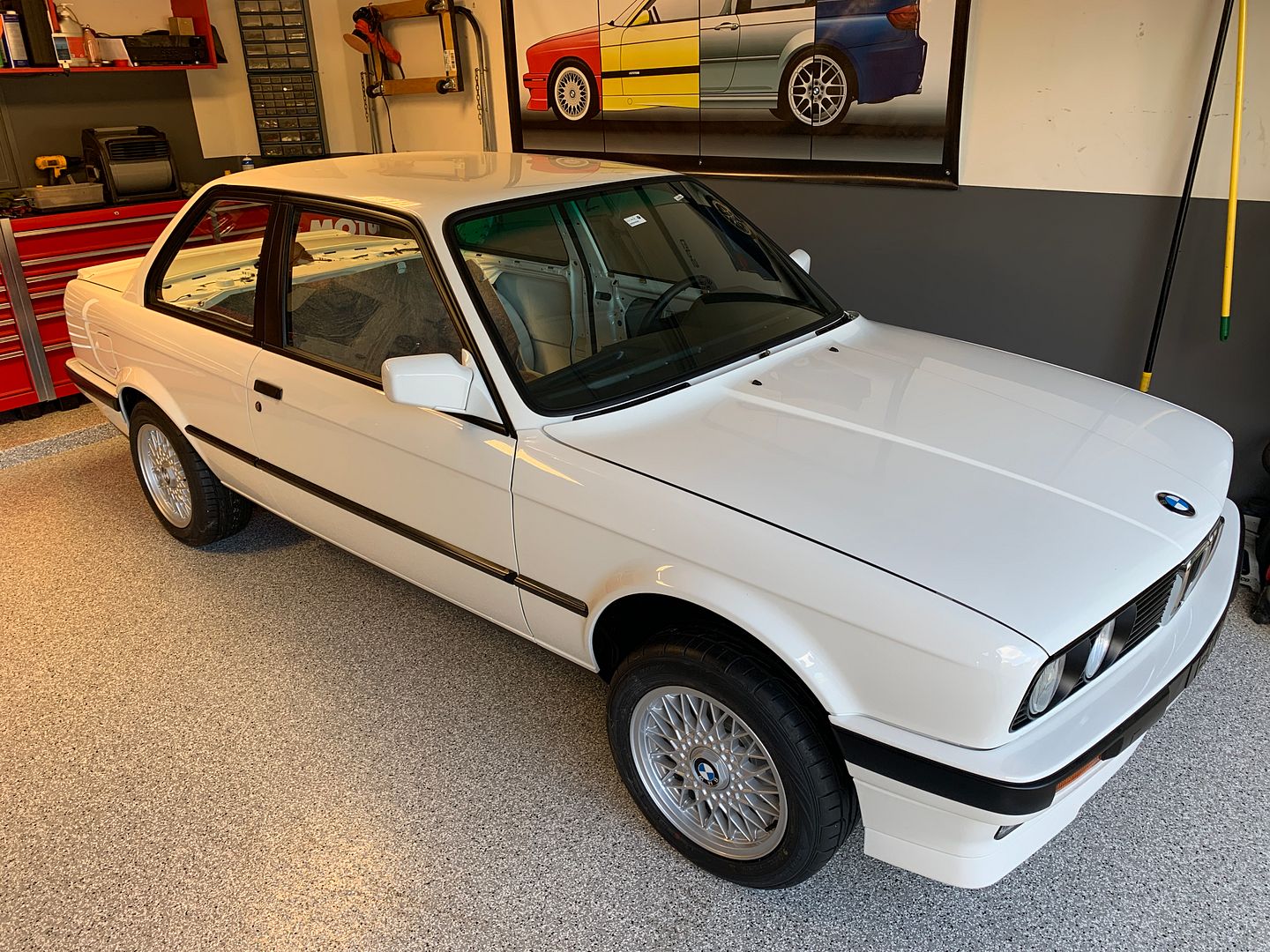 Headliner final, with front and side glass installed, and new dome lights. Rear glass isn't installed yet because after I wiped it down I found some bad scratches that won't come out with cerium oxide. I have a spare at the shop I'm going to carefully inspect on Monday to see if its nicer.