A little more work this morning...
Getting the starter motor installed now, this is pretty easy on a M42 because of where it sits. The bolts are simply reached from above to snug them down.
New oxygen sensor installed, VIN sticker placed on bellhousing.
I finally get to install one of my favorite parts on the car, the high pressure powering steering line with this little coiled section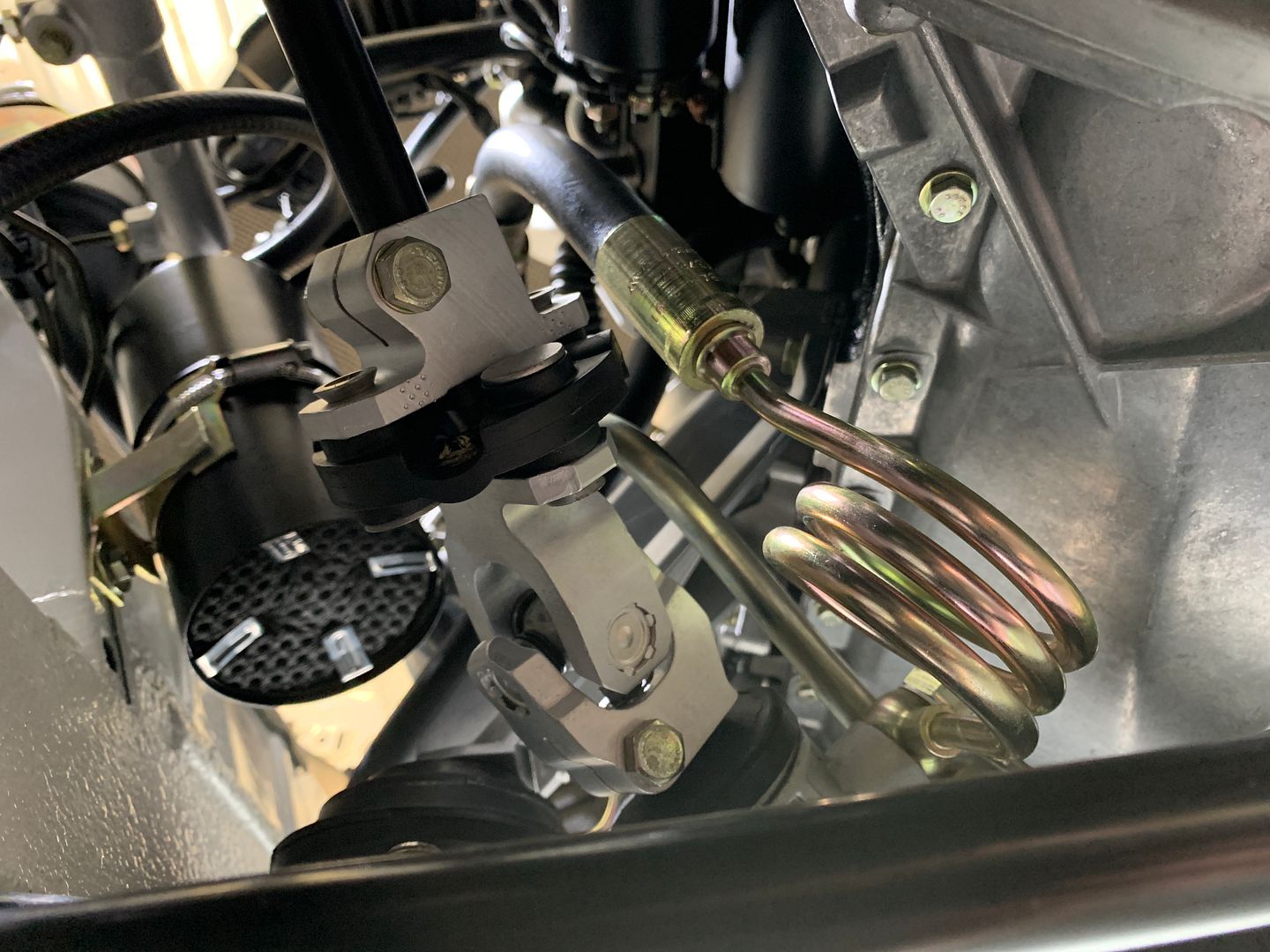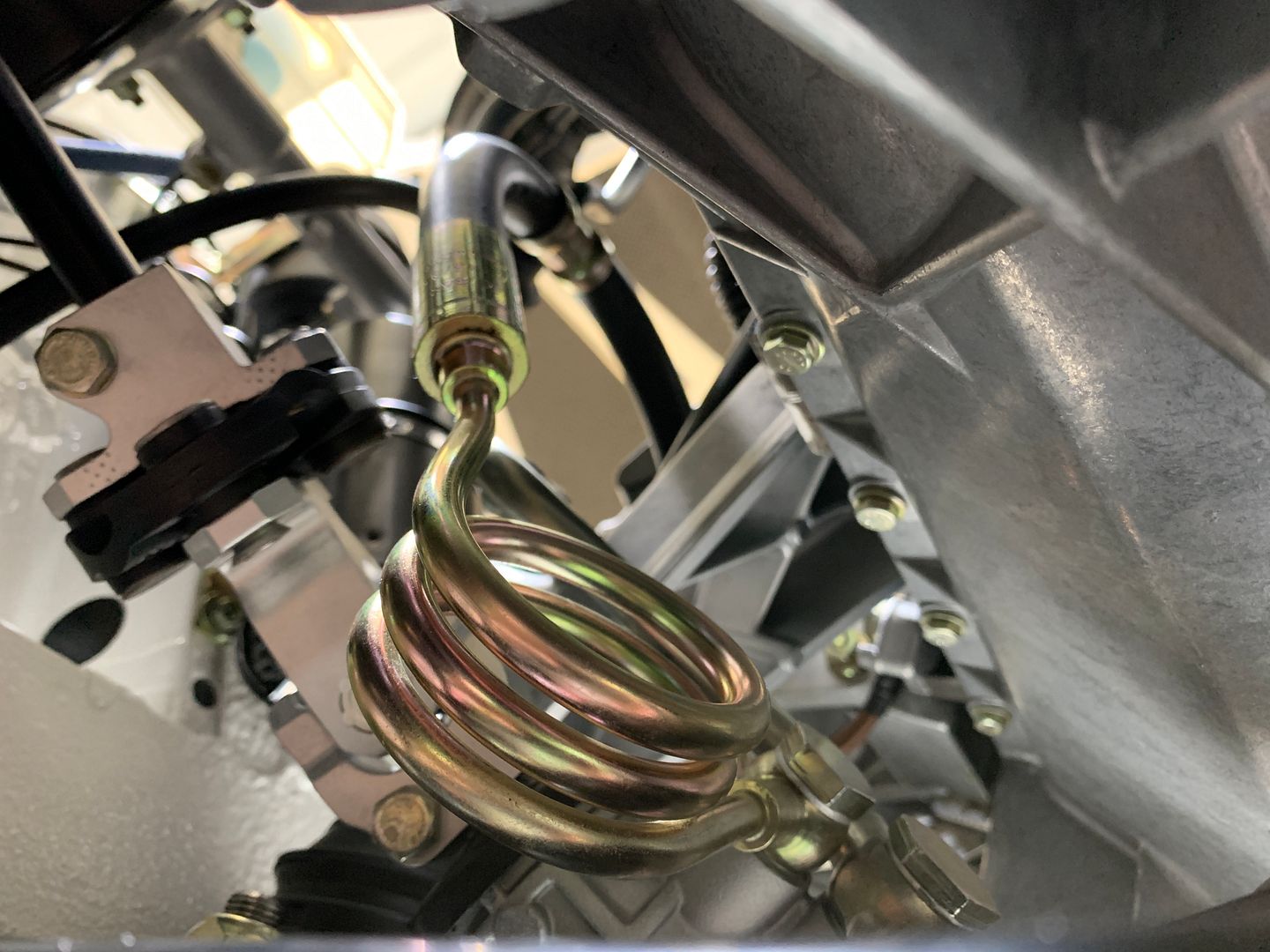 Brake booster vacuum line fabricated and installed. I elected to use a E90? right angle fitting at the booster as the large inline vacuum check valve is long long long NLA and this looks clean. Main, fuel pump, and oxygen sensor relays are new. Sadly the blue/orange relays superceed to the lime green ones now. Not a big deal as they get concealed.
Covers in place, new fan clutch, fan blade and shroud with both hoses.