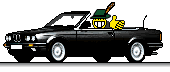 Here are the details for the yearly R3VLimited Picnic party, hosted at my home in Tacoma WA. (Yes I copied/pasted last years invite...as i always do)
Saturday, June 25th at 4:00pm
Every year this is a total blast and last year we had over 120 people!
Details are pretty damn simple, we will be providing most of the food (BBQ) and some snacks/soda/beer, however I ask that people please provide $15.00 bucks, and bring something that they may enjoy. The $15.00 is to cover the BBQ costs (which I am having catered, and will be fantastic (seriously, best god damn BBQ ever)) This also covers the many kegs we will have!
I know many of you will plan on staying the evening, and while I have a small home you can easily sleep on the floor, or if the weather is nice bring a tent and setup in my yard (plenty of room for tons of tents)
Please RSVP via this thread so I know how many are showing up!
Address is
3632 N Waterview Street
Tacoma WA, 98407. Plenty of street parking
My cellular (if you get lost or whatever)
253.224.4801
Facebook Event:
https://www.facebook.com/events/252633451767307/