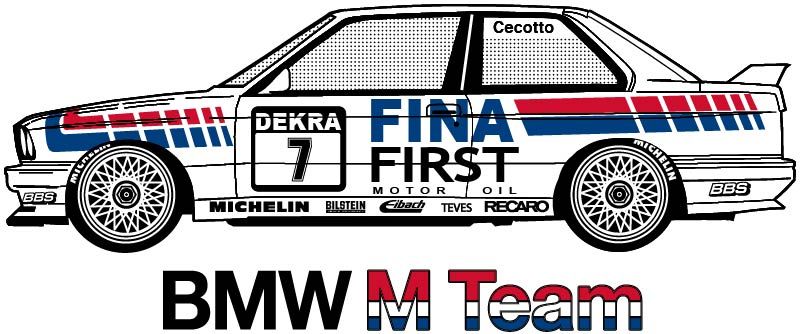 All,
I'm taking orders for the limited edition 2019 M Team shirt. This is the 17th Annual shirt (hard to believe!). This year featuring the #7 FINA FIRST that ran in the 1992 DTM in Germany. Piloted by BMW ace Johnny Cecotto.
For those that didn't make the E30 Picnic, or missed out on your favorite size/color combo, this is a limited chance to order a shirt. Like previous years, the graphic is printed large on the back, and small on the left front chest.
Deadline to order is July 26. I then compile the orders, get the shirts made here in Seattle, then package them up and mail them out. I won't keep any extra inventory after that so order by July 26 or miss out. Shirts will then mail out mid-August.
I can take PayPal or a personal check or money order.
Available are T-shirts ($25), long sleeve T's ($28) and really nice sweatshirts ($36). We use the best quality materials so they last a long time and are very comfortable. Life is too short for cheap T-shirts. Graphics are screened on with ink for sharp colors and long life too.
Offering it up on a ton apron too, looks fantastic.
Shipping is $4 for the first shirt, $3 for each additional shirt.
If you have any questions, or have problems downloading the order form (link to order form at the bottom after all of the sample images), let me know and I can e-mail it to you directly. Directions to order by PayPal are also in the PDF file. Don't PM me, but contact me at: LanceRichert at Gmail dot com
Front side. Top row colors (L-R) Carolina Blue, White, Dark Heather (Black). Bottom Row Ash (light grey), Sand: NOT SHOWN is Royal Blue.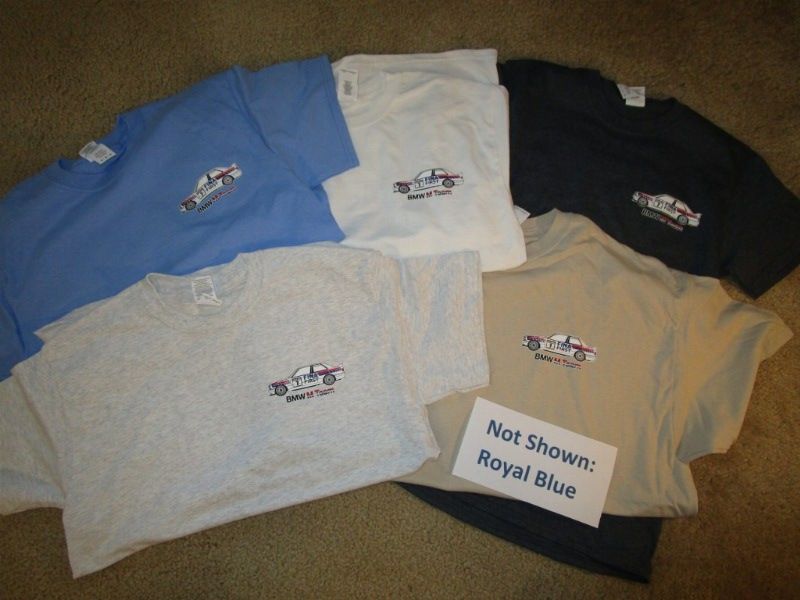 Back side: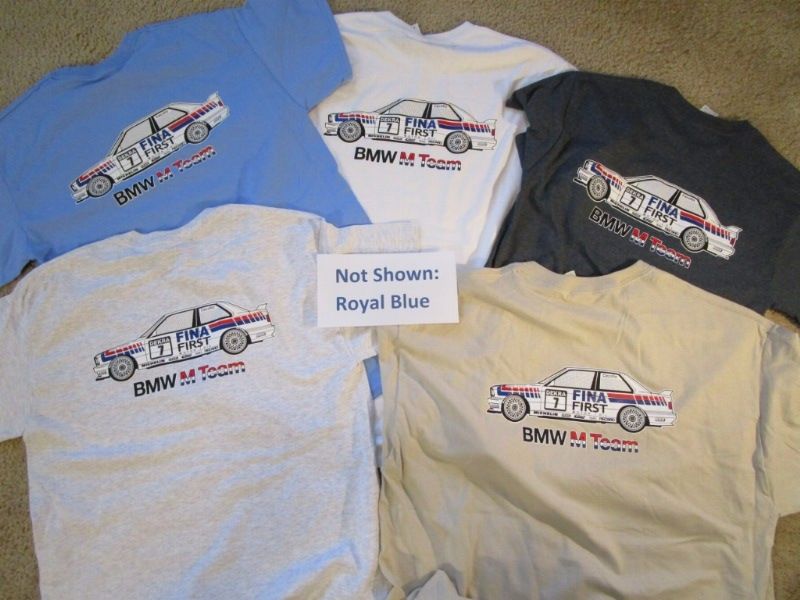 Detail of the back side art work of the #7 car: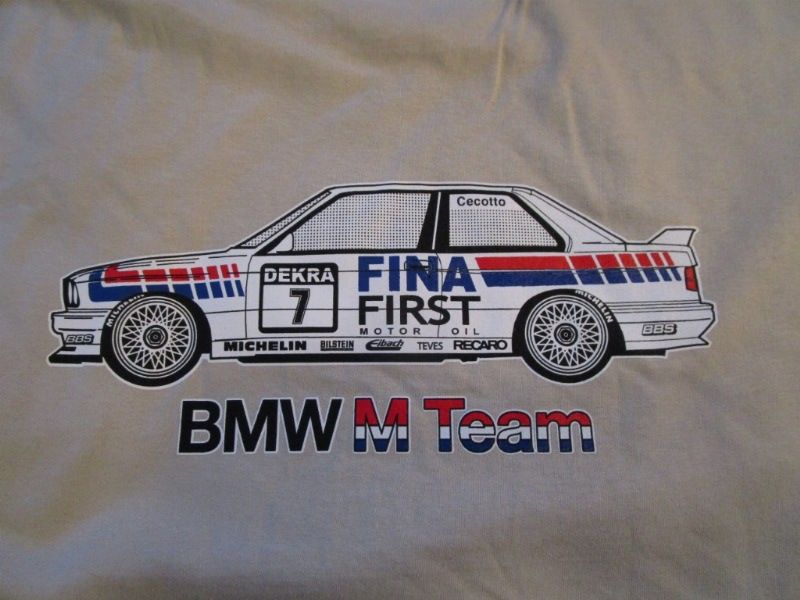 And an Apron too: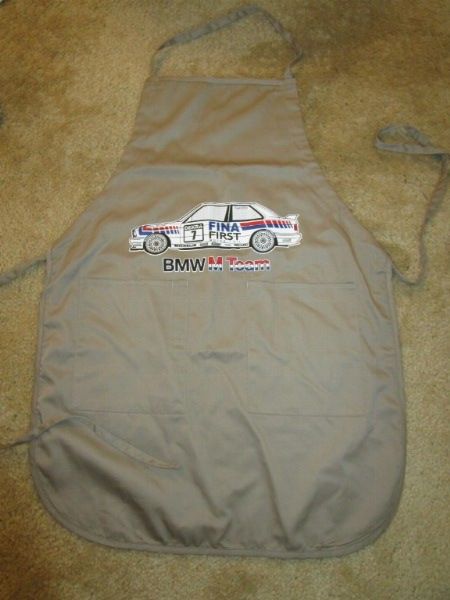 A shot of the #7 in action: