Quote:
Originally Posted by
dirty30
Edit:
My engine harness was from a 530i and had the thin starter wire green/ black running out near the harness ground grommet. I had already removed it in this picture but you get the idea.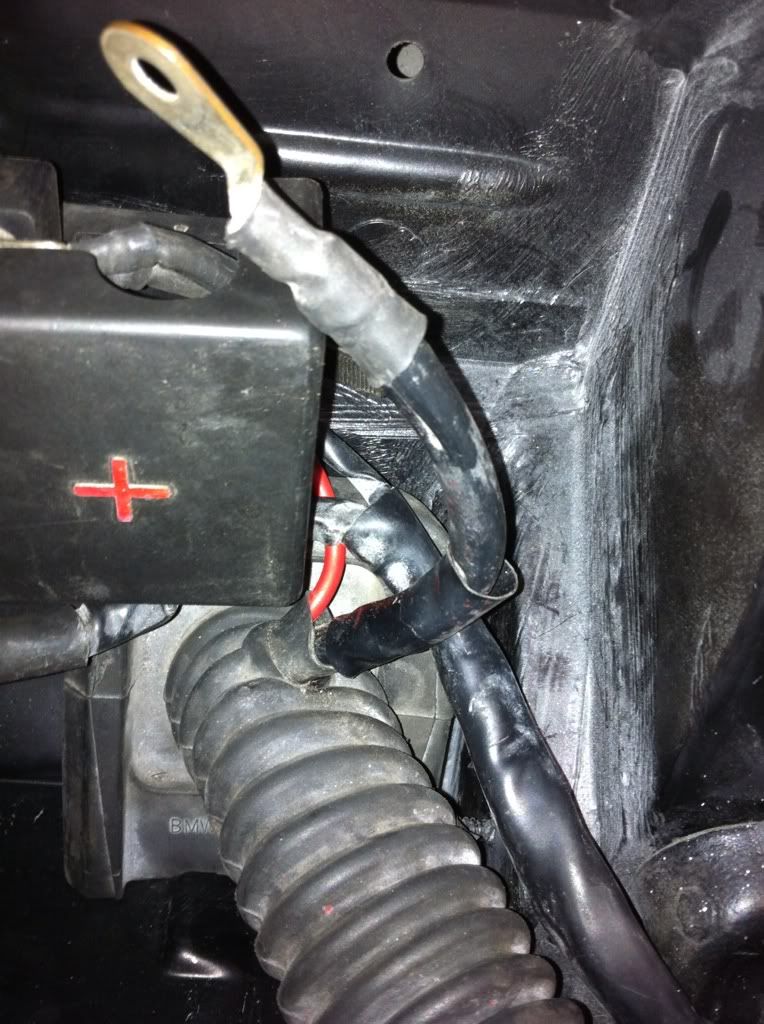 I pulled it back through the boot, crimped on a female round pin and put it back in the X20 engine side connector where it should be. In the picture its the wire that is loose from the rest of the harness.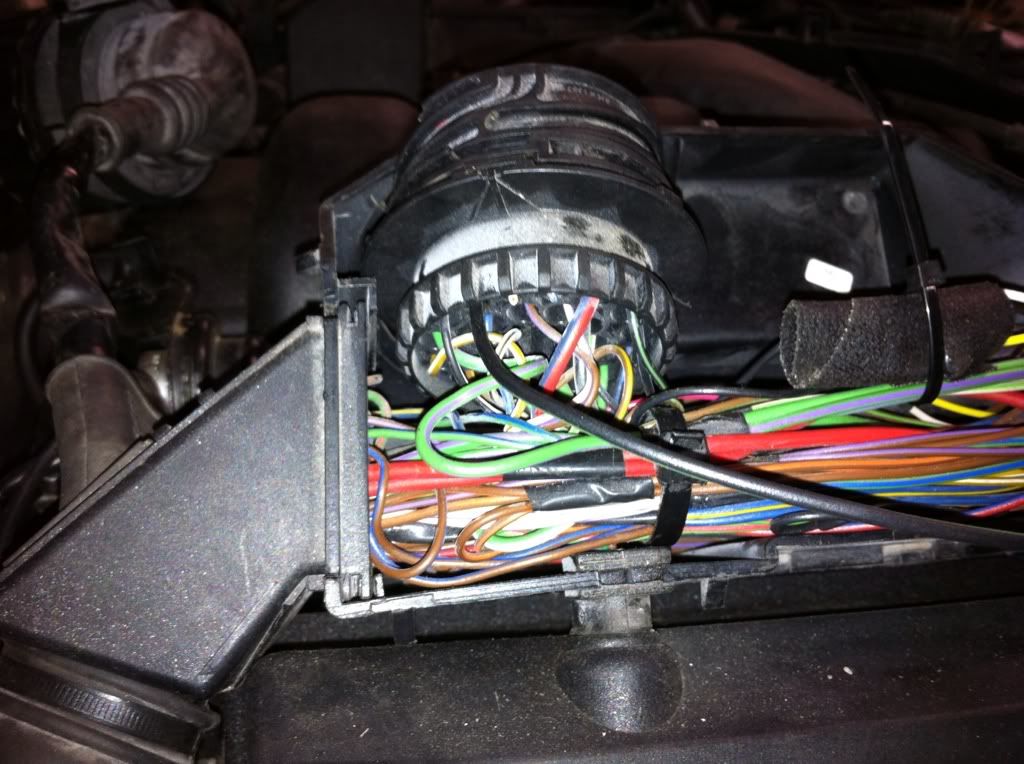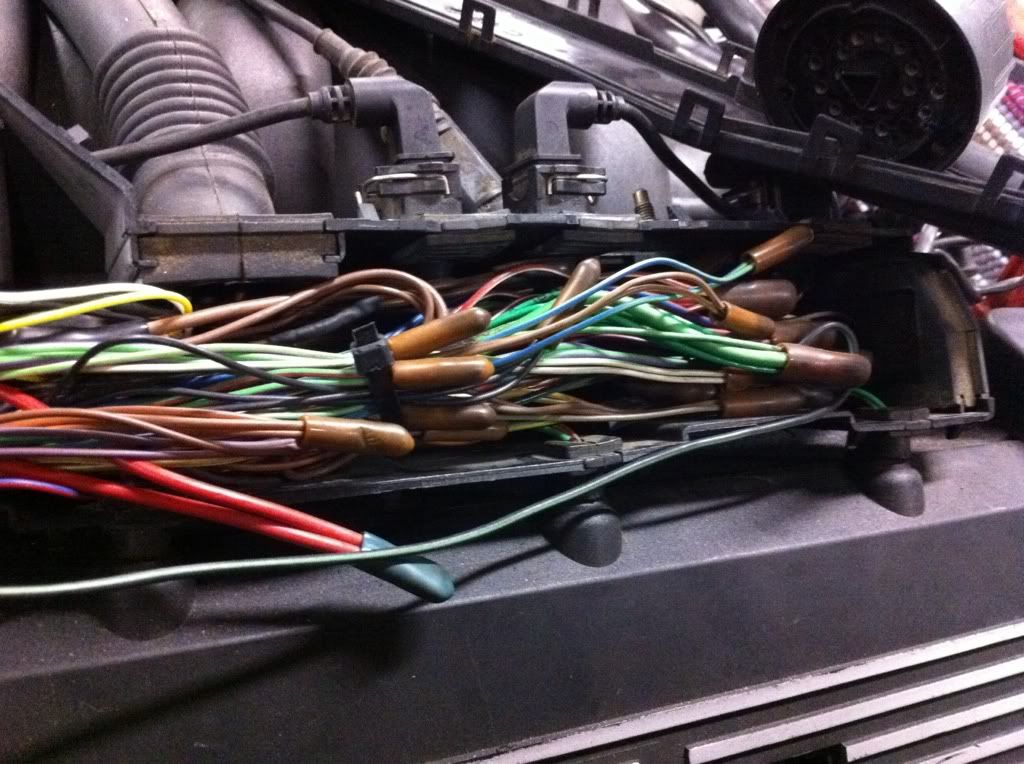 image taken from Frank's thread
My harness also had provisions for a secondary air pump. Again this isn't needed and it easily removed. There is a random ring terminal that comes out by the other ring terminals near the power/ ground shown above. Pull that wire out of the boot. The power cable runs back through the harness under the passenger side cover but isn't connected anywhere it merely doubles back out to the 50A fuse holder. Remove all of it. Shown below is the relay holder and associated wires.
My E34 540i 6spd harness also has this secondary air pump stuff that I think I can remove, kind of surprising seeing as how the ETM shows this only on a 530i/t. What did you do with the small brown/blue wire that runs to the DME? Also, the connector that comes out of the front of the passenger side harness pack can then be removed yeah?
My harness also has the small black/green wire going to a ring connector near the ebox, I'm going to follow your lead and stick it in slot 15 on the X20 engine side, then connect that to pin 15 on the C101. Thanks for the help!