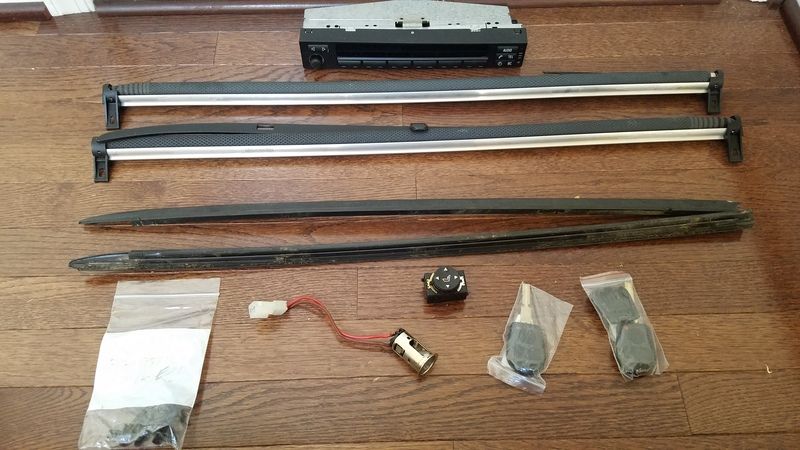 Rear window shades.
NIB cowl plugs.
Rear seat cig lighter.
2 eBay key blanks.
Seat adjustment switch.
Windshield side trim pieces.
MID display (can only sell for parts as I do not recall this one's condition/ eBay resellers repair them, or buy your own screen ribbon if you want some fun to DIY).
My E38 is no longer mine. Next car may be another E30. So I can set these free for a small charge.
Say $70 shipped for all knowing shipping alone will be $20'ish. Or FTF.
PM me.