I've owned this car since November of 2008, and the maintenance/upgrade list during my ownership is extensive. The car currently has 170,xxx original, documented miles on it, and you can see a lot of what has been done to the car in
this progress thread.
My goal since day one was to bring the car to a "clean driver" state, i.e. mostly stock, fully mechanically sorted with a few OEM+ upgrades and cosmetically very clean - but not a pampered show car. It's got some dings and scratches here and there, but presents very well.
Here are some of the aesthetic highlights of the car during the years I've taken care of it.
Note that these pics do not represent the car's exact configuration for sale, so please read below for those details
. The car is currently located at Guten Parts + Service in South Orange, NJ. Levent will be showing the car, and is happy to put the car up on the lift, etc.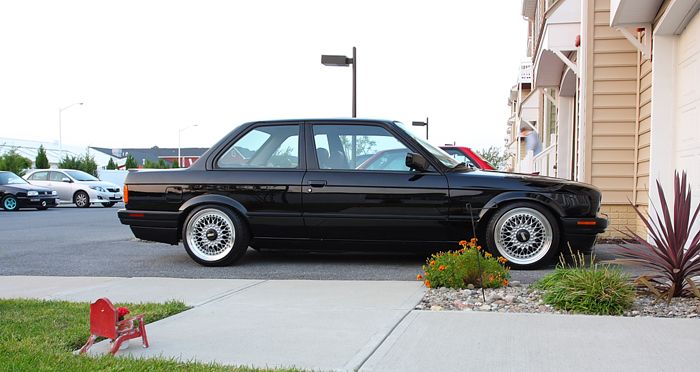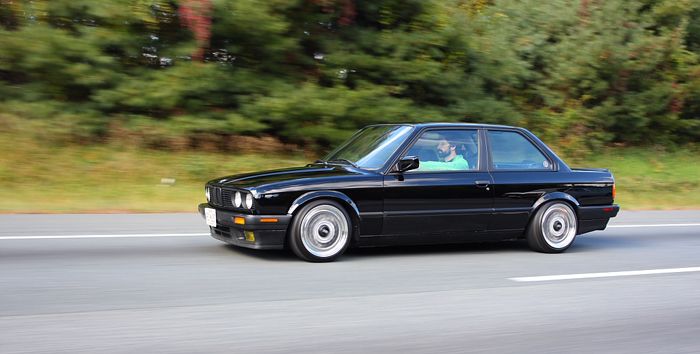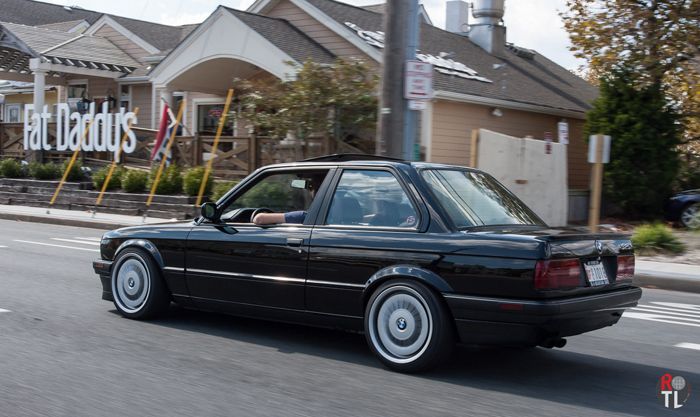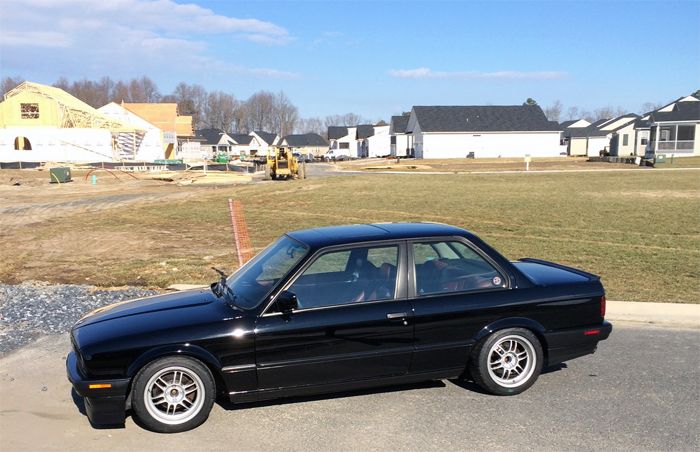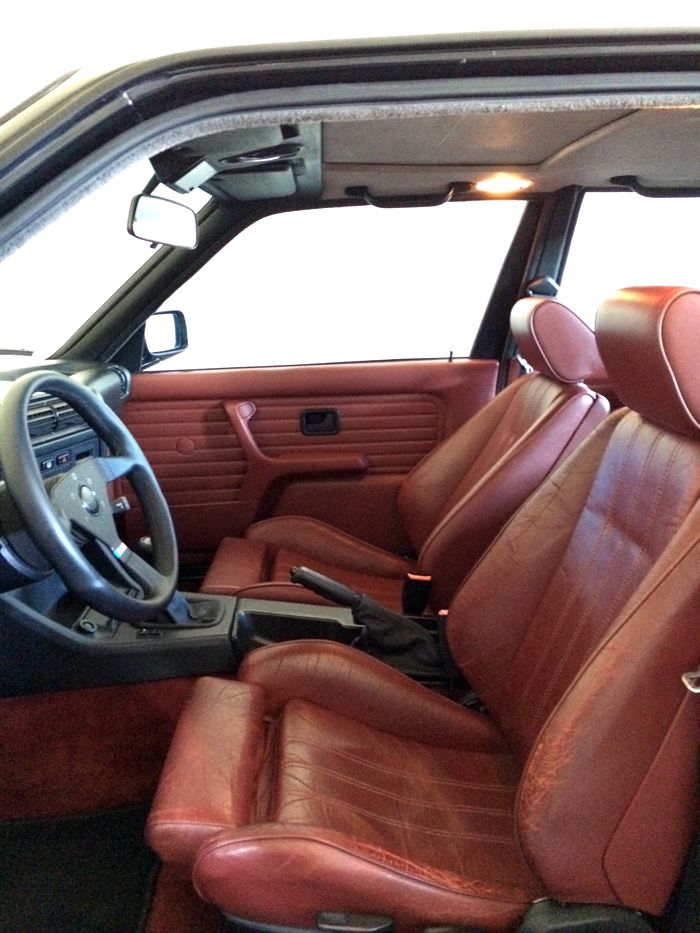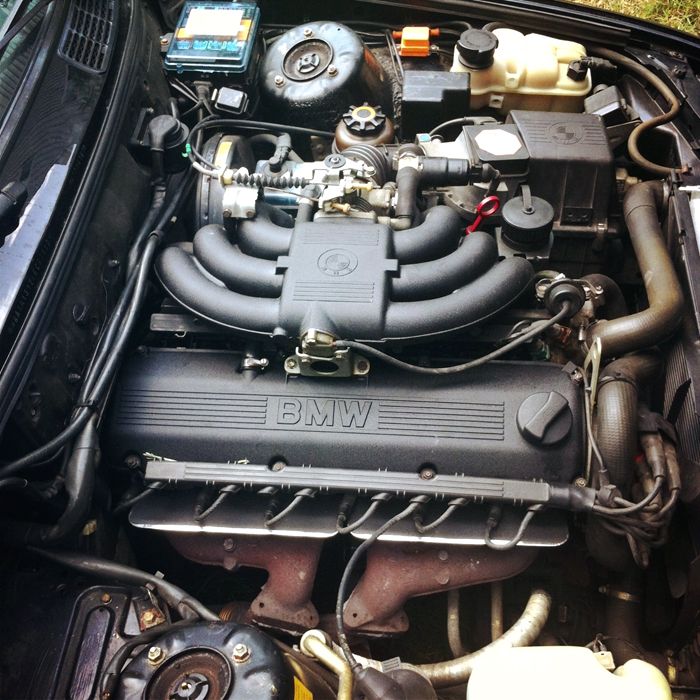 Car will be sold on stock bottle caps with sealed beam headlights, M-Tech 1 steering wheel and i front lip.
Interior.
Car has been swapped to full cardinal sport leather, including cardinal carpet and door cards. Carpet is in very nice shape, headliner is 10/10, manual sunroof works perfectly. Door cards all in really nice shape without rips or scuffs, driver's panel is delaminating at the seams a bit. Seats are in nice shape, rear has a few scuffs and driver's seat has the most wear, along with a small split I sewed up on the lower outer bolster. Dash has some minor cracking on the passenger side. Center console was replaced with a mint early model piece that does not have the cutout for the window lockout button. OEM stereo and tweeter blanks installed, factory stereo wiring is still present. A/C also does not work - it was not working when I got the car, and I never even investigated. I didn't want to remove it in case the next owner wanted A/C.
- E30 M3 e-brake boot + E34 leather handle
- Currently has M-Tech 1 steering wheel installed
- Fresh OEM E30 black floor mats
- Fresh rubber pedal covers
Exterior.
Both front fenders replaced with freshly repainted OEM fenders (less than 10k miles), areas behind the fenders were POR-15'd while the fenders were off as precaution (
detailed shots here
). Rear trunk was also replaced with a freshly painted OEM piece at the same time.
- Homemade MHW-style all red taillights painted/buffed to a high standard.
- OEM euro plate tub
- Euro front grilles
- Virtually brand new chrome kidneys (less than 5k miles)
- All exterior bumper/side molding trim had clips replaced and was repainted.
- Car will be sold with stock sealed beam headlights
- OEM iS rear lip installed with 3M molding tape (mounting posts removed)
- Front i lip currently installed
- Front fogs both in very nice shape with no cracks, yellow lamin-x installed
Paint on the unibody is still in very nice shape except for bottom half of driver's door. There are dings and a few scratches present that are consistent with a 24 year old car, and were there when I bought it.
Rust in rear valence around battery tray was cut out and replaced with new metal. Soft spot in passenger front jack area also received the same treatment at the same time, detailed shots documented in car's progress thread
here.
Depending on what angle the car is parked, I had an issue with water occasionally getting into the cabin. I spent some time looking into it and took some steps which improved the problem, but did not fully solve it, so I kept the car covered outside - cover included with sale.
Maintenance/Upgrades.
Within the last 20k miles:
- Front lower control arms + M3 offset CABs
- Ball joints + tie rod ends
- Sway bar end links and bushings front & rear
- Front hubs + wheel bearings
- Heavy duty rear shock mounts + OEM front mounts
- FK/Koni fully threaded height and dampening adjustable coilovers
- Metal fuel filler neck protector inside fender well (less than 10k miles)
- Fan clutch (less than 10k miles)
- New fuel filter (less than 5k miles)
- New battery (less than 5k miles)
- Oil pan and gasket replacement (less than 5k miles)
- Replaced ODO gears (less than 5k miles)
Within the last 500 miles:
- 0 mile fully rebuilt 3.73S rear dif upgraded to 30% lockout + OEM bushing
- Powdercoated rear TAs + subframe w/ all new hardware and OEM bushings
- Rear brake soft lines + all 4 rotors + sport brake pads + rear dust sheilds
- Rear wheel bearings
- Guibo / CSB / metal + rubber exhaust hangars / muffler heat shield
- Ebrake cables
- O-ring for bitch tube under intake
- Timing belt + water pump
- Fully refreshed head (pressure tested +valve grind + new rockers & seals)
- Freshly powdercoated (wrinkle black) intake manifold and valve cover
- Rebuilt M50 17lbs injectors
The deal.
An expanding business and a baby on the way result in little free time for a second vehicle, so it's time to thin the herd. I've loved owning this car and have taken very good care of it. There are still a few things the car needs to be totally done in my eyes (minor cosmetics), but I've gotten it most of the way there for you. Grab a set of wheels for it at Guten, put your mark on it and enjoy the hell out of it.
The car would be good to go on a cross-country drive if need be, and it mechanically needs nothing at this point - all the major maintenance has been done, and it rides and drives awesome (especially with the coilovers + new bushings + LSD). The entire underside is virtually all new.
I'm sure there are a few things I'm leaving out, but you're fully encouraged to check the car out in person at Guten and see it for yourself. As stated, more pics and details
here
.
SOLD.