I have 2 sets of Euro Smiles.
Each set is as above $250 shipped via UPS, insured and tracked.
Payment via Paypal, either via "Gift" or buyes pays Paypal and conversion fees.
Pigtails included, and adjusters will need to be freed.
1st set is clear lenses, come with pigtails too.:)
SOLD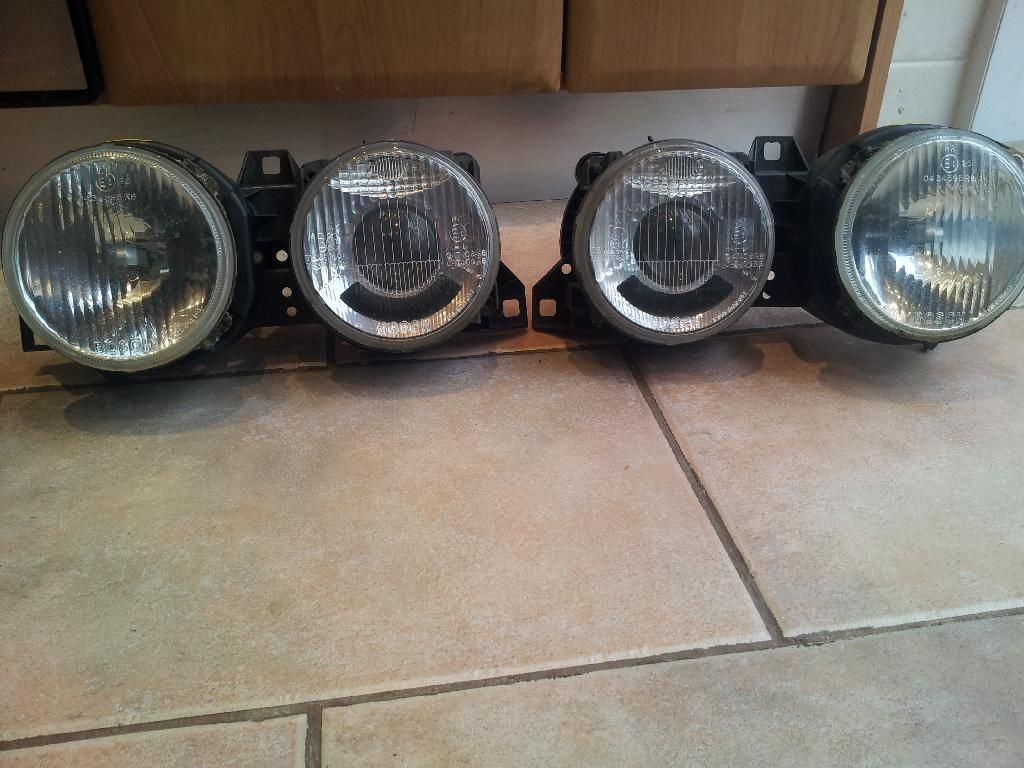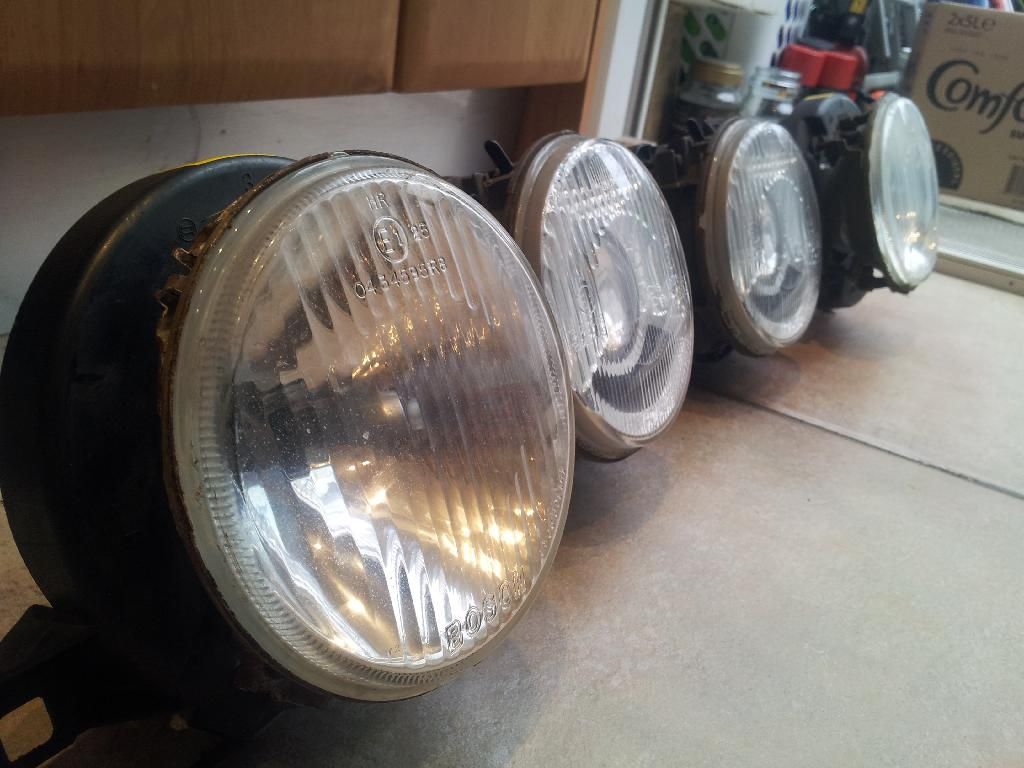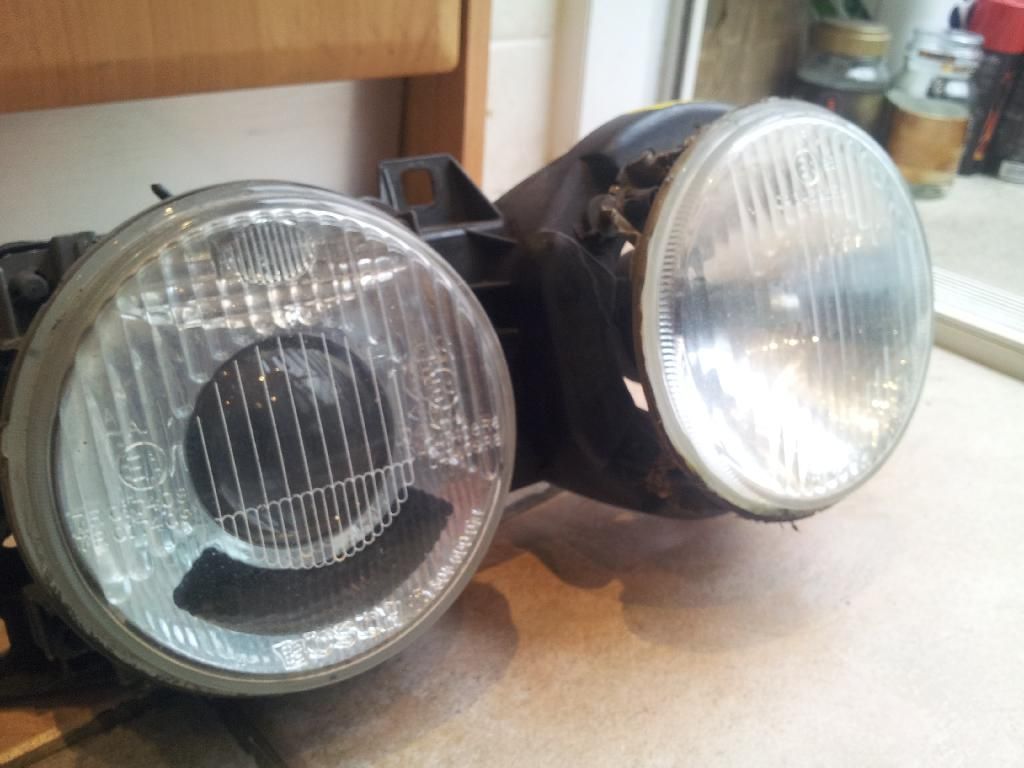 2nd set has been smoked.
Not by me, this one has Bosch Glass smilies, but the lense for the high beam is a plastic in good condition.
I've only cleaned them, and you can see they are in very good nick.
SOLD