SOLD! I only have three wheels. They came on the vert I recently bought. I know nothing about them except that they are multi-piece wheels and they are 4 x 100, but I think they fit another pattern too.
Two have decent Contis 225/45/17, and one has a worn out Michelin 245/40/17. As you can see they have curb rash, but they don't have any noticeable bends. I didn't drive on them so I can't confirm they're condition, other than visually. No caps. I don't know the width or offset, but they fit the vert pretty flush, without spacers. $200 obo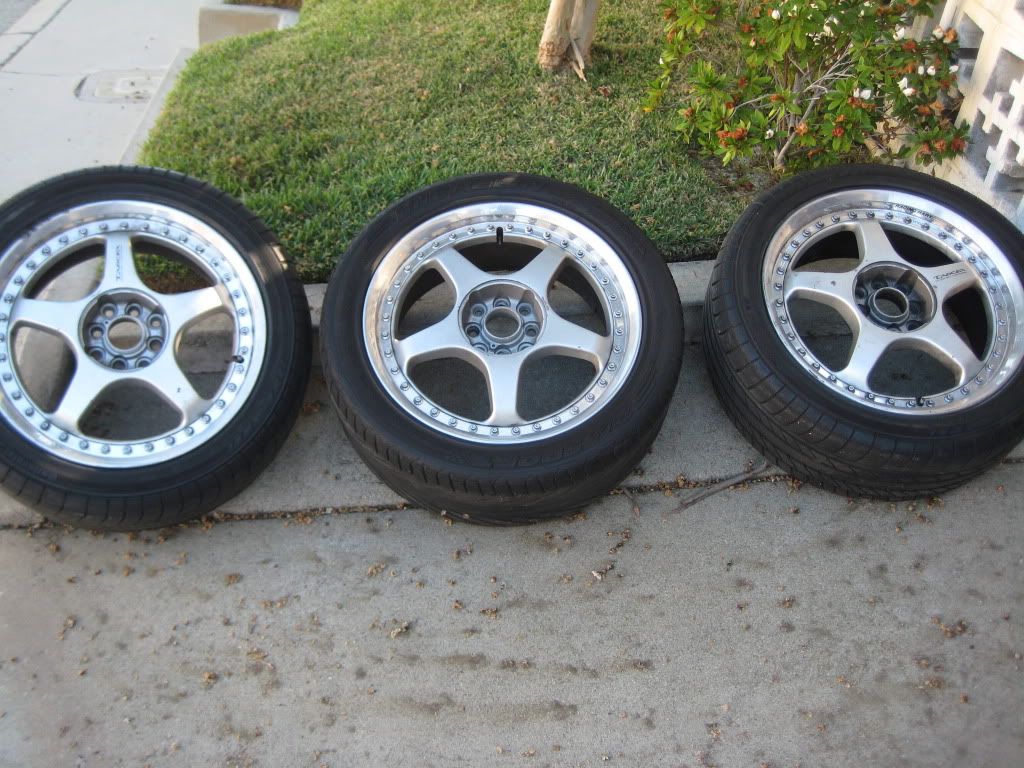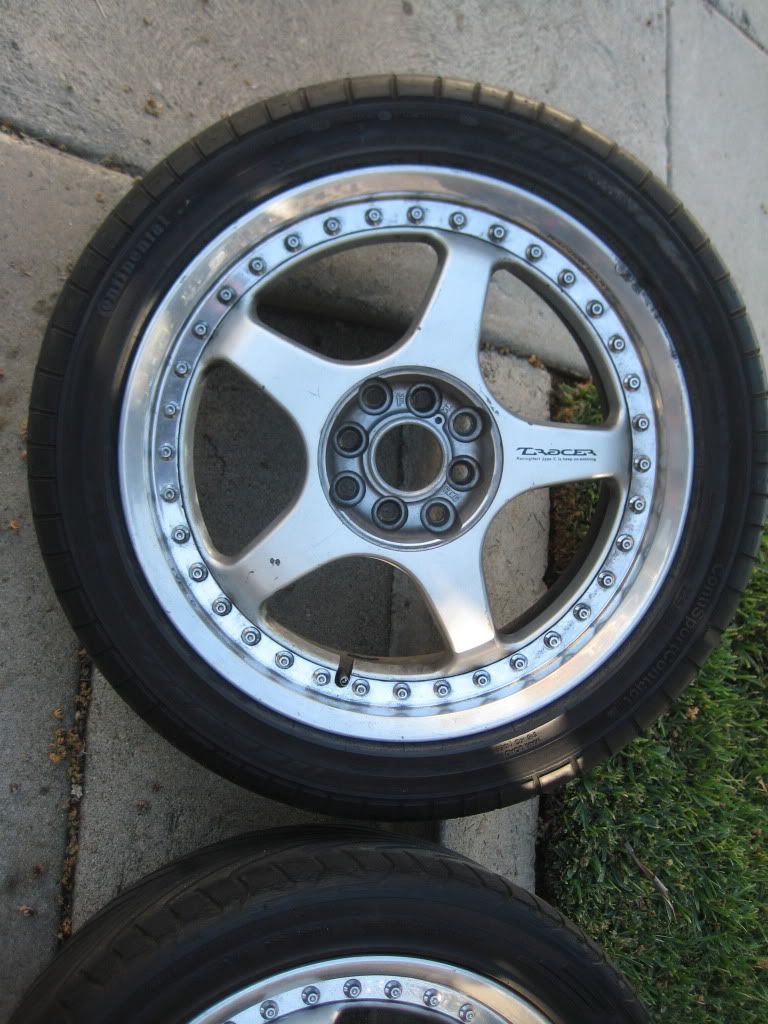 And how they could potentially look if you found a fourth wheel, centercaps, and refinished them (Cactusjacks1's pic and car).