These are a pair of the coveted NLA
triggergt black anodized aluminum 57.1cb 20mm spacers.
Excellent condition, no warping or gouges because the anodization allows you to easily remove them, no force needed. 4 x 100. Also included are eight -8- proper length extended bolts, used for less than 2k miles, still like new. $80 shipped obo.
Front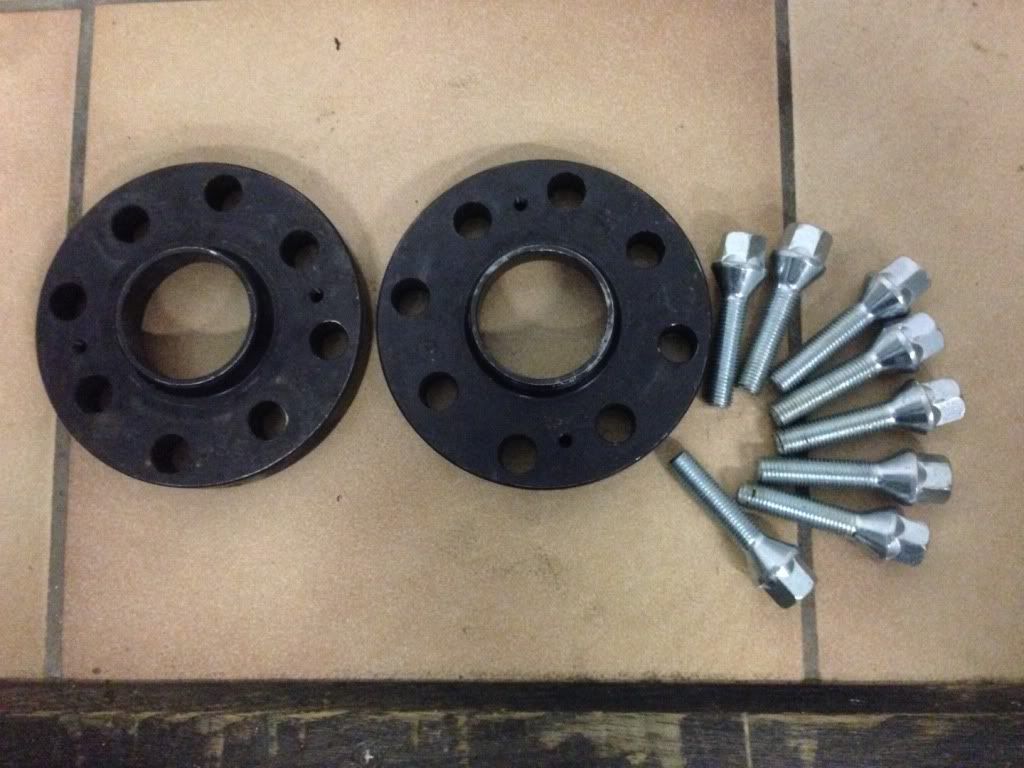 Back