I am running a special Goup Buy on my intake mounting brackets for the m20. The bracket is made of ABS plastic, and holds up well to the heat in the engine bay. The bracket bolts onto the AFM and holds the filter/afm very secure.
Some Photos: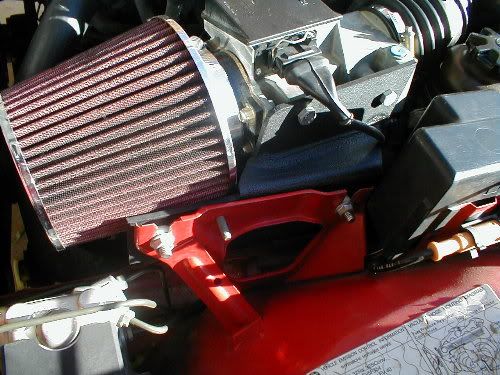 Prices:
I normally charge $25.00 plus $5.00s/h. With 15 people the price will be reduced from the $30. shipped down to only $20.00 shipped.
For more questions PM me, but if you are interested please leave me your name so I can add you to my list. I will let this run about a week to give some people on other forums to respond.
Kyle