Bought this car about two years ago, had a blown timing belt, mashed valves.... but otherwise in great condition, with only 35K Miles..
J-Spec E30
Over the past two years, been looking for a S38.... and well, thanks to r3V's help, you guys found one a couple weeks back. Ironed out the details, and I picked it up yesterday....
Phil (previous owner) & Josh (Volvo driver).... we hooked up in a small town (Thunder Bay, ON), not quite halfway between us... about 650miles for them, and 500miles for me.
Route:
V70 Tow Vehicle: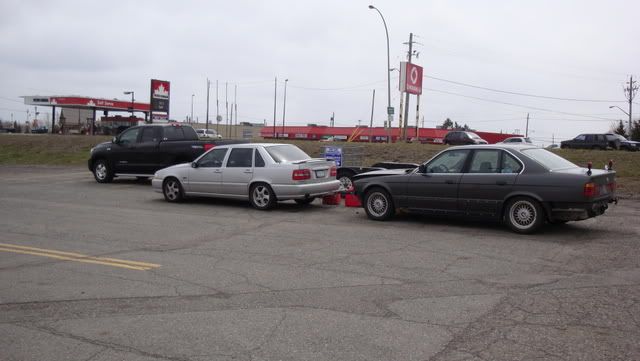 Home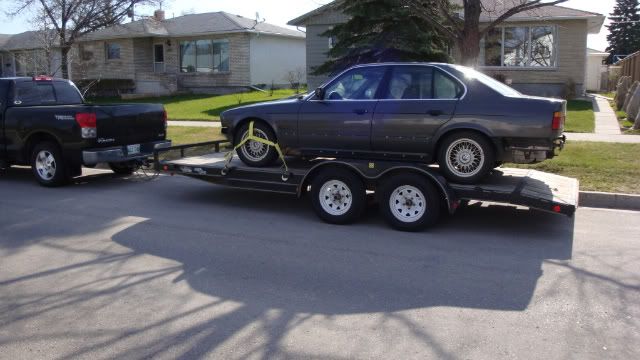 Money Shot:

Stack of receipts / maintenance:
One of which, is 11111316702.... Phil spent over 10K on this engine in the past year.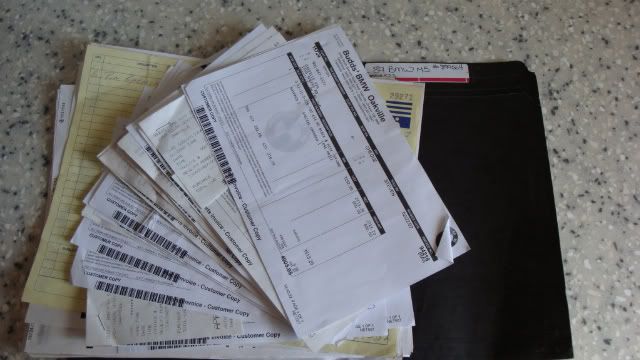 Hope to have it done soon!
BIG THANKS TO PHIL & JOSH!!!!!!!!!!!!!!!! REALLY APPRECIATE IT!!!