I looked through the threads, but couldn't find info on what most people are doing to get around certain issues. I'd like to hear from some people who have been through this.
General:
My front bumper has some wavy-ness to it. Do I run the risk of cracking the chrome if I try and straighten this? Ideally, i'd like to put some painters tape on the chrome, and use some wood blocks and clamps to straighten things out. Is this too risky?
Rear:
-What did you do to cover up the diving board shock mount holes? It looks like between these and the side brackets, i'll have to spray my rear valance. Is it cheaper/easier to just get something plastic to go back there?
-Is it necessary to modify or cover over the vent flaps on the sides? I've heard that water will get into the trunk without the DBs covering them. The US part number (
64221922739
) appears to be different, and the Euro vent (
64221922738
) appears to be NLA.
-Anyone have a source for aftermarket euro bumper trim here in the states? My rear trim was hacked up with side markers when they federalized the car. For the $135 OE piece, i'll just repair and paint it. But if there's anything new for cheaper, that's a better option.
Front:
-I have a Euro valance with the stock lip. If I paint this, what lip options do I have to run with it?
-Are there any parts I can order to make a reversible plug and play harness for the front lights? I'd like to do this without hacking my wiring or US connectors, if possible. I like to make things reversible.
Pics for attention...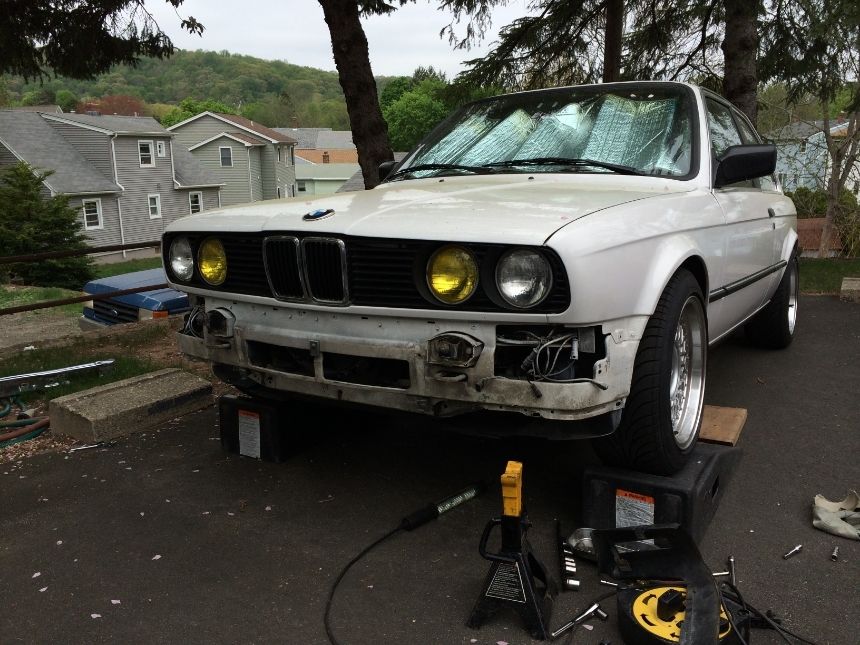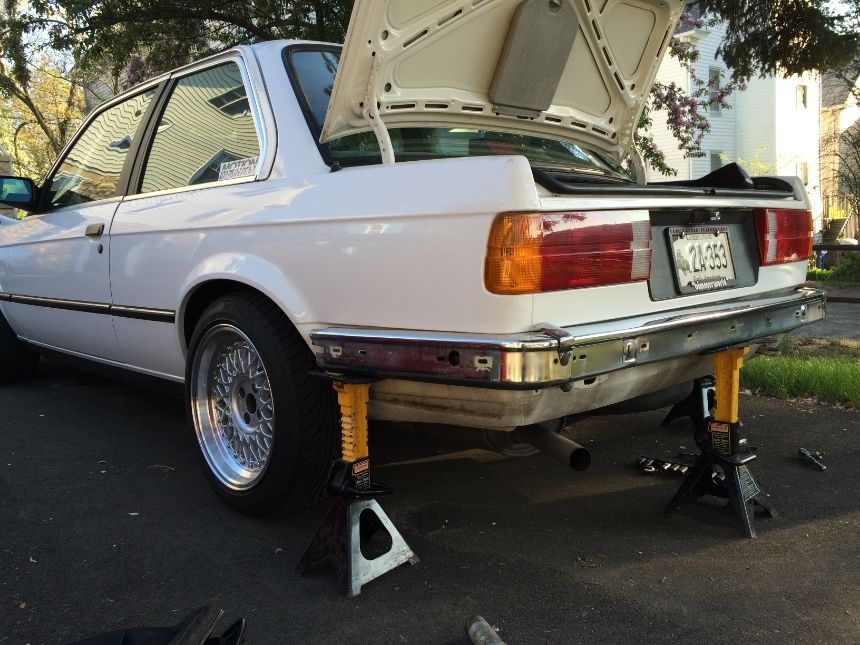 As it sits now...