Ground off some paint, welded struts to castings and repainted. Still looks good.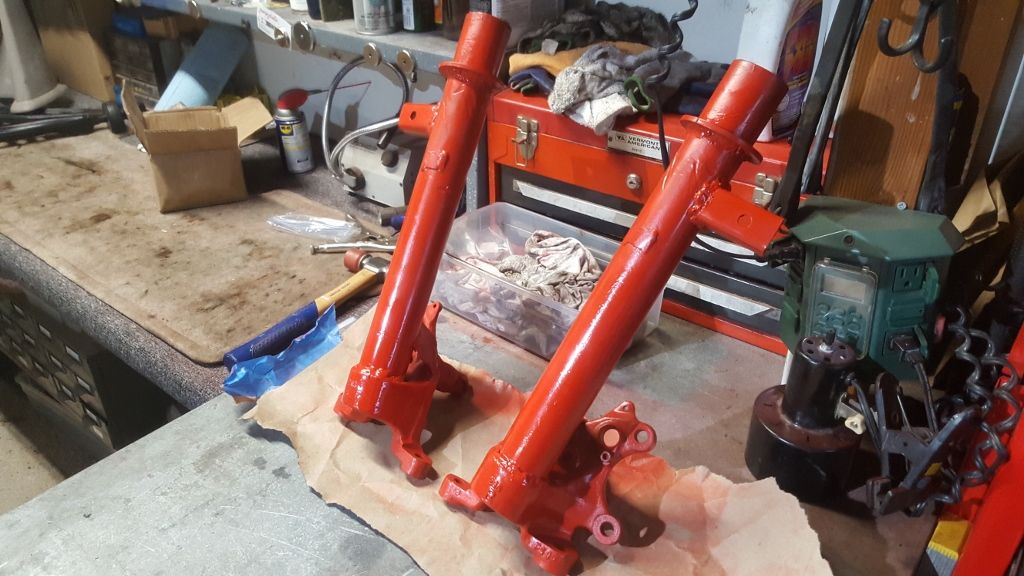 Finally got back to putting things on the car instead of fabricating. I found it was easiest attaching the sway bar to the front subframe before installation.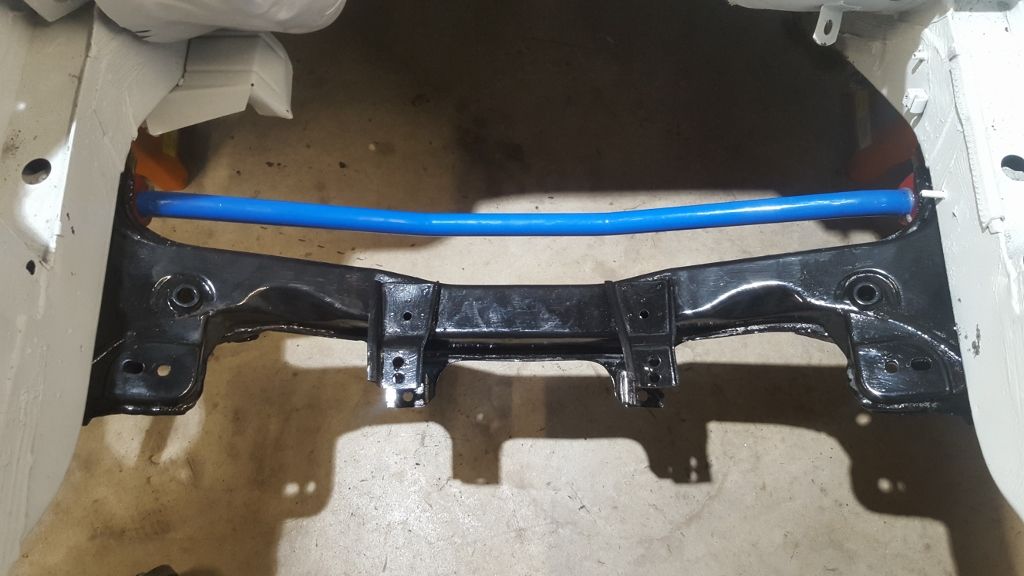 Here's a side shot. You can see the IE reinforcing brackets don't sit exactly flush with the subframe rear tabs. It takes a few washers or whatever to get a solid fit. Getting the control arms back on is easiest if you leave the subframe pivot loose and work the arm back and forth. Eventually the bushing carrier slides into the frame guide pins. I'm liking how solid the fresh control arm bushings are. Suspension should be really tight.
I'm pretty much stalled until the stuff I need arrives from ECS Tuning and Garagistic. (Secondary diff mount, steering rack boots etc.) Decided to goof around a bit and clean up my Craigslist suspension.
Once I got all the dirt off, you can see they are Eibach 6" length, 2.5" ID, 400 lb/in.
Rest of the Ground Control stuff cleaned up well.
That's it for today