Occasionally my e30 throws up a 1121 code (running lean or rich) and I got it in my mind that a new Air Flow Meter might fix this. I ordered a Remanufactured Air Flow Meter from a Python reseller and thought I'd save others the hassle by reviewing the product:
AFM 1: Impression on unboxing was good. The AFM body is painted silver, the cover where the sensitive electronics are was painted black but didn't seem lumpy or over-painted. It had a nice sticker on it with the date of remanufacturing. However when I went to connect it to my air box I discovered that one of the bolts was bent and it wouldn't fit. So I sent it back. Also I'd paid $50 for next day shipping and there in lies the problem with ordering on-line: I just lost $50 + return shipping fees.
AFM 2: This time I immediately inspected the unit and bolts. Bolts were good, noticed that the paint on the electronics cover was pretty thick and there was quite a bit of sealant around the edge. Also noticed for the first time that the paint on the connector port was very thick. No matter, installed the unit, reconnected my battery and started up the car. Immediately I get a CEL (code 1215 "Air Mass Sensor") and the car is idling rough around ~500 RPM and almost stalling out. I pushed on the connector and the RPMs would jump up to ~1200 but then almost stall out when I let go. Clearly something is wonky with the connection, and it's not the plug end attached to the car since the old AFM works. So I'm sending it back... I'm out shipping and handling again.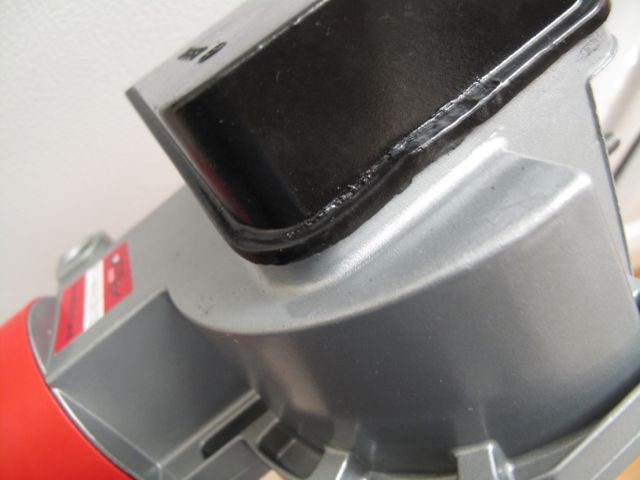 I'm sure that electronically both of the AFMs work fine, and that's probably how Python tests the devices before shipping but that's obviously not good enough QA. I now know why everyone says remanufactured units are crap. Final photo: Looks nice and clean right? Looks are deceiving.