Hi everyone. I will be very specific in my question regarding e30 hub shapes. I am aware that the hub production is not consistent. It is expected that hub diameter varies very slightly from a supplier to another. There might be a very slight discripency of usually 0.05mm max. The e30 hubs used to have a very small ridge between the flange (where the rotor sits) and the hub itself where the rotor is centered (not the wheel). At least the three hubs I have (from different cars) all have that small ridge (depression). Now, it seems that newer hubs do not have that depression anymore, but have a larger radius from the flange to the rotor-centering section. What is your experience?
The reason I am asking is that I had a call from client who just changed the hubs to new ones from the dealer. There may have been a design change and it interferes slightly with how my hats have been designed in this area. I have a small bevel that needs to be bigger now that there is a radius on the hub and not a recess. The e30 hats are the only ones with the small bevel design. All the other hats have a bigger bevel to clear the radius. If any of you has experienced this problem, please let me know and we will see how to fix this.
Photo #1 - No progression radius. Straight shoulder.
Photo #2 - You can se the small recess all around the rotor's hub.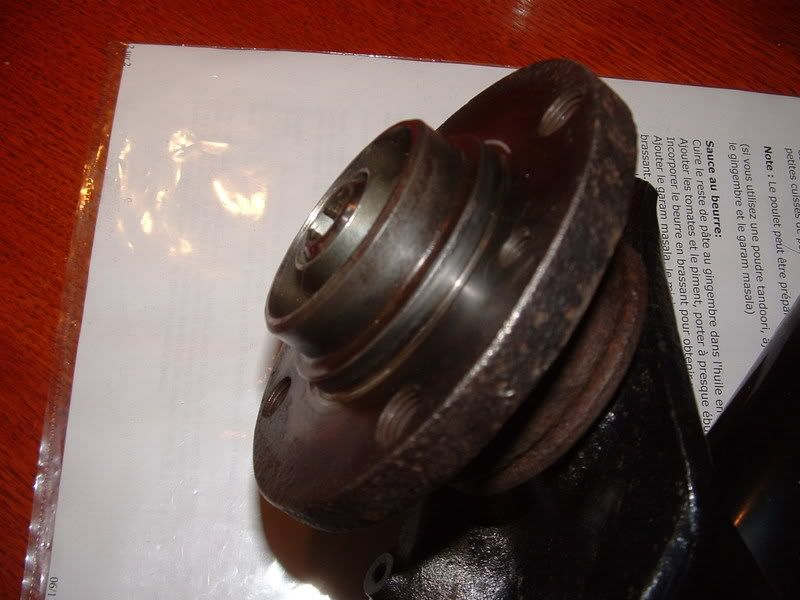 Lee