When if first got to Germany in February 2006, I spotted this E34 in the lemon lot with a bunch of crappy other cars. I immediately noticed the M-Technic bumpers and the cool grey color I hadn't seen in the states. Upon closer look I saw the (incorrect) M5 badge, but what really perked my interest was the Motorsport stripped cloth/alcantera seats
A phone call to the number on the piece of paper in the window, and before I had been in country a week, I owned a 1992 3.8L M5!
A couple days after I bought it.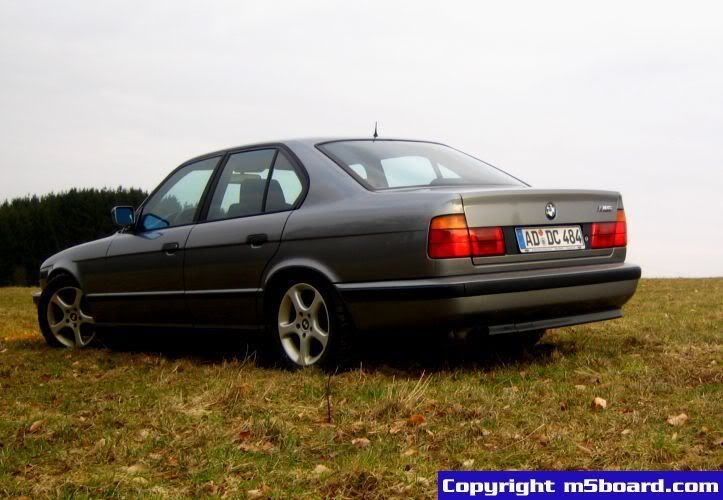 And living about 70km from the nurburgring, I took the M5 to the ring a few days later!
I have a picture of it parked in the grass of the Karassel somewhere, I'll try to find it on an old computer.
I Ran the VIN sometime in the first few months of owning the car, and a nice chap on M5board named Stephan translated it.
VIN long WBSHC91000GD62071 Early car (#72 I would guess)
Type code HC91 (M5 3,8 Limo LHD Euro)
Type M5 (ECE) (ECE = Euro)
Dev. series E34 () (Body code)
Line 5 (5 series)
Body type LIM (Saloon in German)
Steering LL (Left Hand Drive, or Links Lenkung in German)
Door count 4 (four doors)
Engine S38 (Engine code)
Cubical capacity 3.80 (Engine size)
Power 255 (KW)
Transmision HECK (Rear wheel drive)
Gearbox MECH (Manual gearbox)
Colour GRANITSILBER METALLIC (237) (Body color has Diamantschwarz contrast color)
Upholstery ANTHRAZIT STOFF M5 (0475) (Amaretta Antracit interior)
Prod. date 1991-12-12
Order options
No. Description
216 SERVOTRONIC (Easier power steering connected to the Nürburgring chassi unlike other E34 with 216)
339 SATIN CHROME (Shadowline)
354 GREEN STRIPE WINDSCREEN (The top of the windscreen has a green strip)
401 SLIDING/VENT ROOF, ELECTRIC (Power sunroof)
423 FLOOR MATS, VELOUR (What it says)
530 AIR CONDITIONING (Manual A/C)
661 BMW BAV. CASS. III (Tape stereo)
676 HIFI LOUDSPEAKER SYSTEM (HIFI Speakers se inside of the rear view mirrors)
686 DIVERSITY-FUNCTION AERIAL (Rear window antenna)
781 LM Rad 9Jx17 auf Hinterachse (Wider rear wheels with 255/40 tires)
782 NUERBURGRING-FAHRWERKSPAKET (Nürburgring chassi on 5 speed 3,8 with 781 and 216)
Regards Stephan
These summer tires came with the car, and they looked much better than the ugly winter wheels.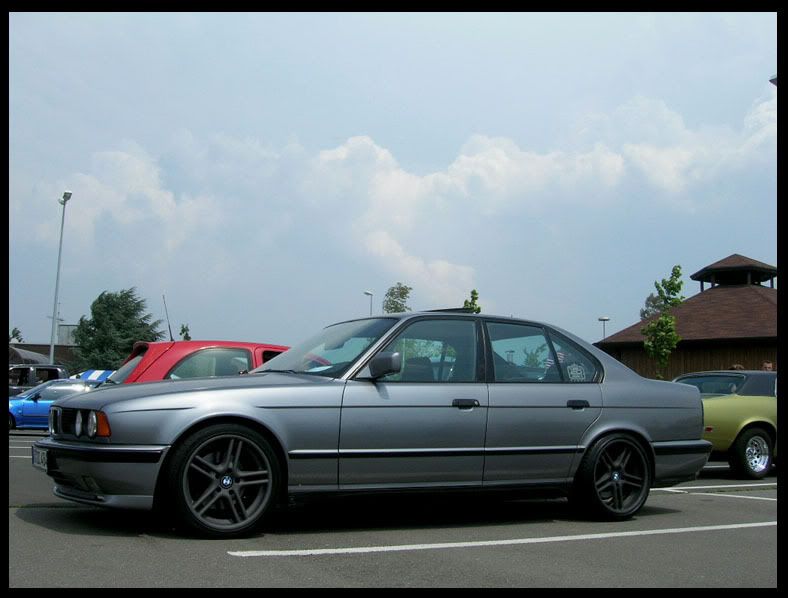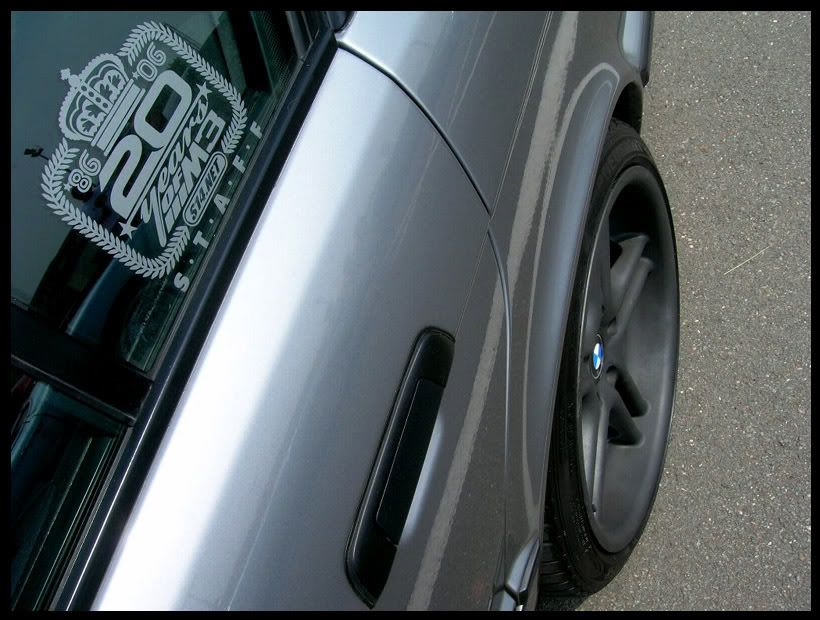 I picked up these Zender wheels... Quite heavy yet looked pretty cool after a little paint job. I think Levent has them now.
Trip to Paris:
Unfortunately the EDC was bad and the two front shocks were toast. This caused the M5 to fail the annual inspection. Good news is that KW Variant 2 coil overs cost less than as a set of front shocks.
On the lift.
Down from the lift, now wearing ACS rep wheels
My friend worked in corrosion control, and needed to practice...
First ride height setting was a bit too low, all the stanceworks kiddo's would have approved. They were probably in elementary school in 2006...
I picked up this nifty E36 reiger spoiler that replicated the M3 GT spoiler.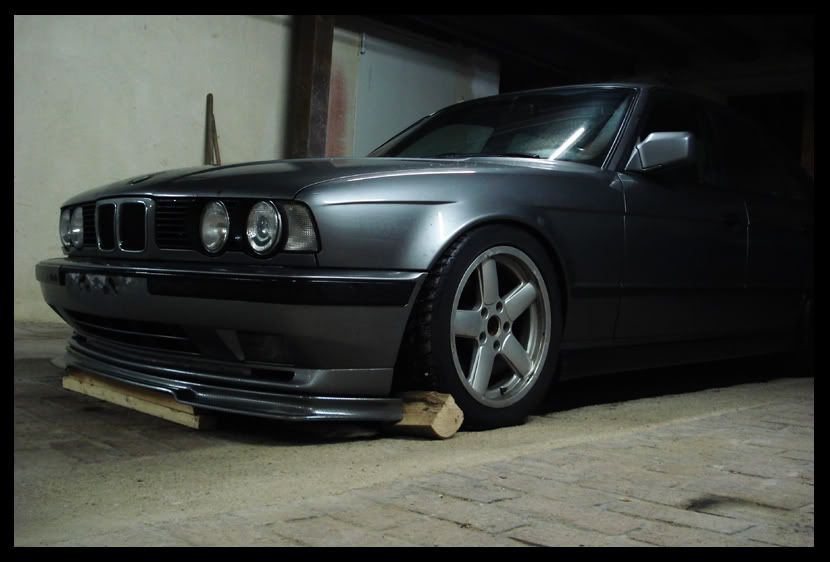 Germany has cool weather.
Unfortunately summer tires in the winter don't mix. I slid into a guardrail at like .5mph :(