To long have I trolled the interwebz without contributing something worthwhile and legitimate.
My time has come...
Some of you may know me, some have seen my car in person. For those that dont or havent, this is my turbo m42 build.
Because I lack the patience to sit with a digital camera and document my whole build wrench in hand, what you see is the result of months of planning and countless hours of labor. Id rather not speak about the cost. We can talk about that later.Keep in mind this car is far from done. So now that it is up and running I will be updating my progress from here on out.
Engine Specs:
Fully rebuilt and blueprinted m42b18 (custom clearances to yield performance and engine life)
Forged Cp pistons 8.5:1
85mm overbore
360 degree oil well berings
OEM forged internals polished and balanced
Ported and polished head
OEM valve train completely refreshed
ARP head studs
ARP main studs
ARP connecting rod bolts
Custom built manifold from m50 turbo mani.
Full 3inch exhaust. No cat, no resonator out to a 24inch truck series muffler
Garret gt2864rs with internal wastegate
Highly modified Sr20det downpipe
-10 steel braided turbo drain
-6 steel braided turbo cooling lines
-3 braided turbo oil feed
2.5 inch intercooler
Full 3 inch intercooler piping
2100 CFM E fan
Footwork:
K sport full coilover kit
16x8 ESM knockoffs et0
205/45/R16
five lug coming soon.
As the sun sets in SD tonight, my car came to life finally for the first time in almost 3 months. The loud drone of un restricted exhaust with a hint of compressor whistle pierced my earholes. I couldnt ask for a better way to end my weekend.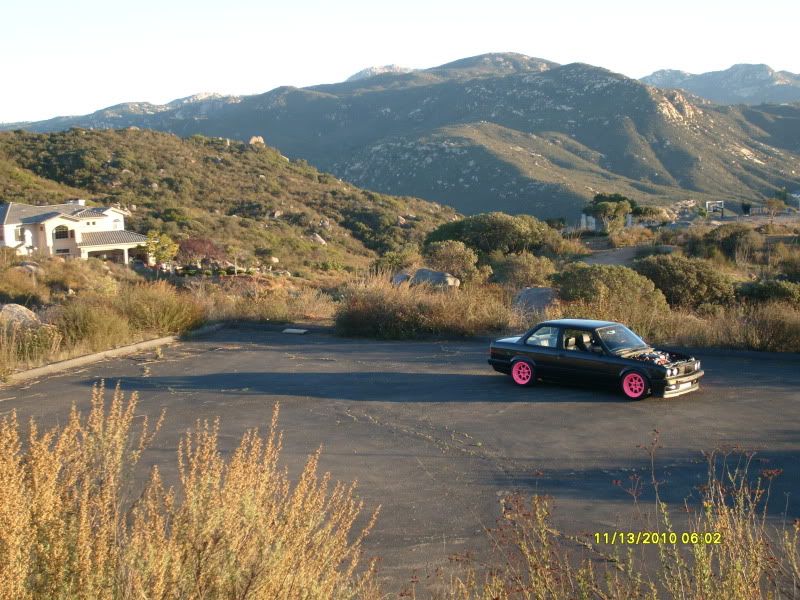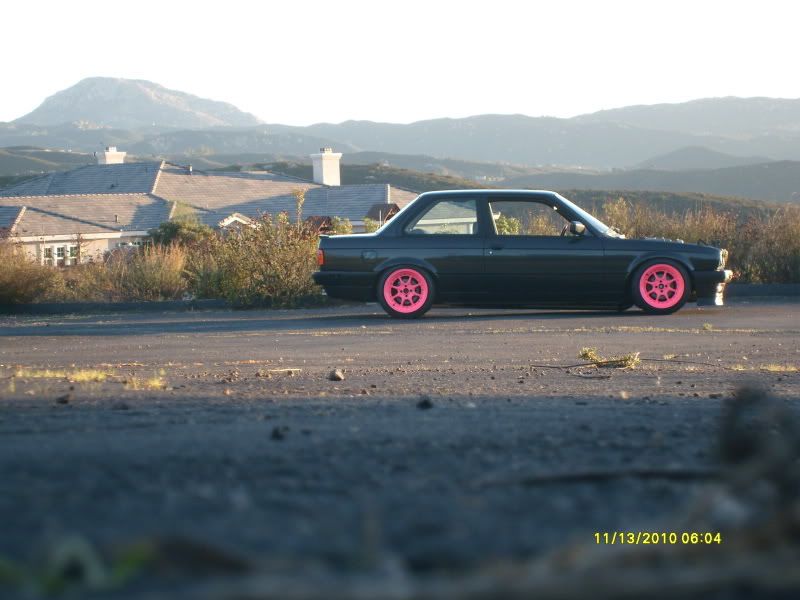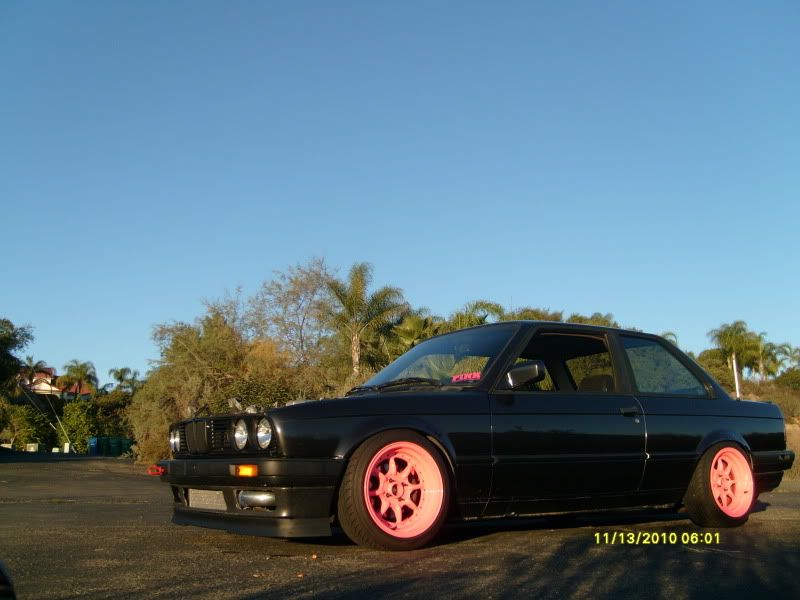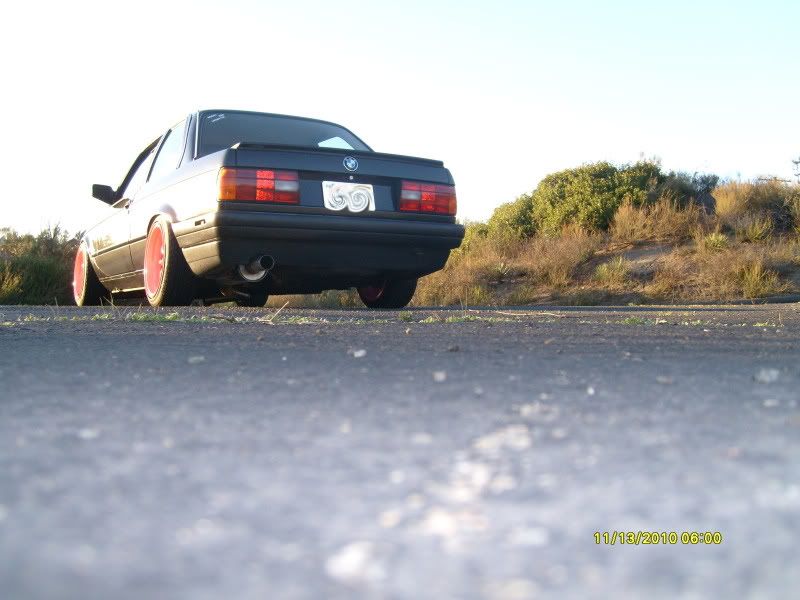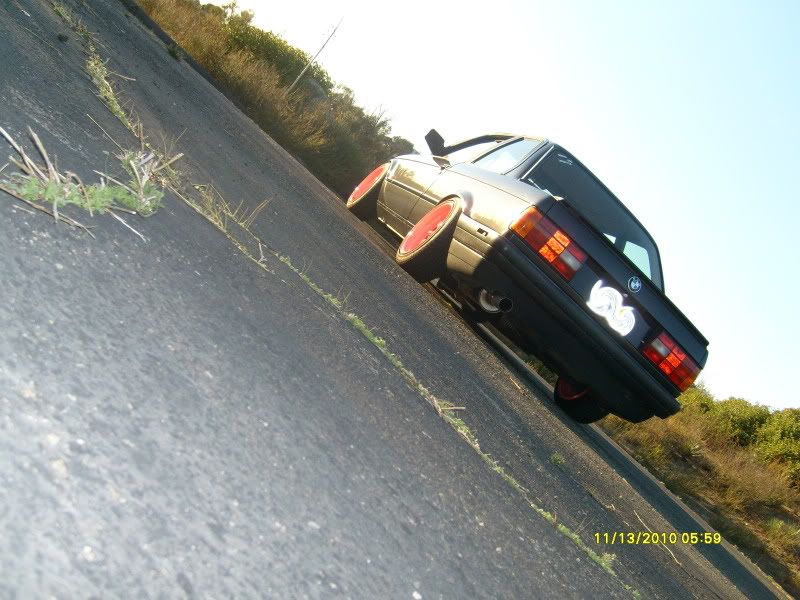 I ran into a serious issue about a week ago. The new motor leaked profusely from almost every seal. Lesson learned. VictorReinz gaskets suck. I will never buy any product from them again. Because of this my whole engine had to come back out the car to receive all new gaskets made of permatex.
To do list:
Fix exhaust, wayy to low. cut 2wice measure once... FML also weld in o2 bungs for standalone ECU and wideband
Finish intercooler piping so I can actually boost
begin to wire my standalone. electromotive with racepack and some other goodies
85lb high imp injectors
255lph fuel pump
There is more i kno...
Yes I know my hood is off, My o2 sensor wont clear it. haha I will address this issue this week.
I cant wait to get this thing tuned and on a dyno.
Oh Haiii little s50's. I am coming for you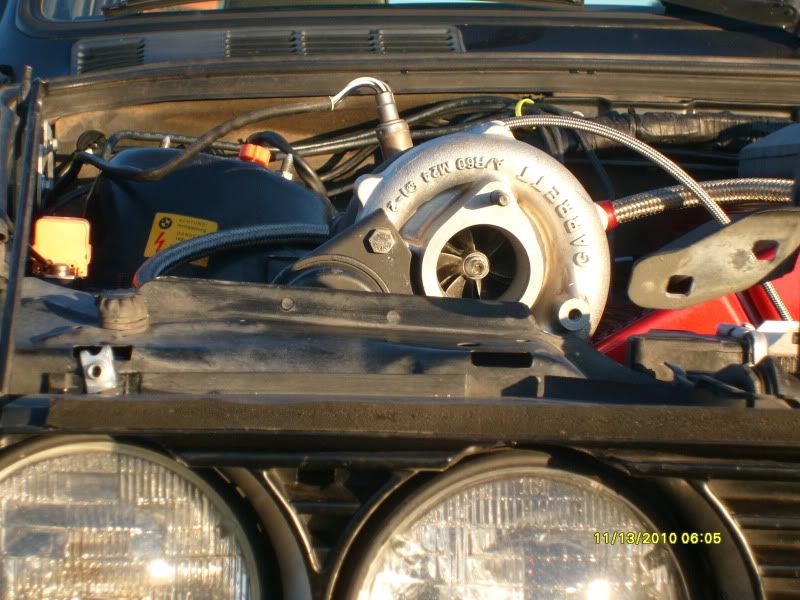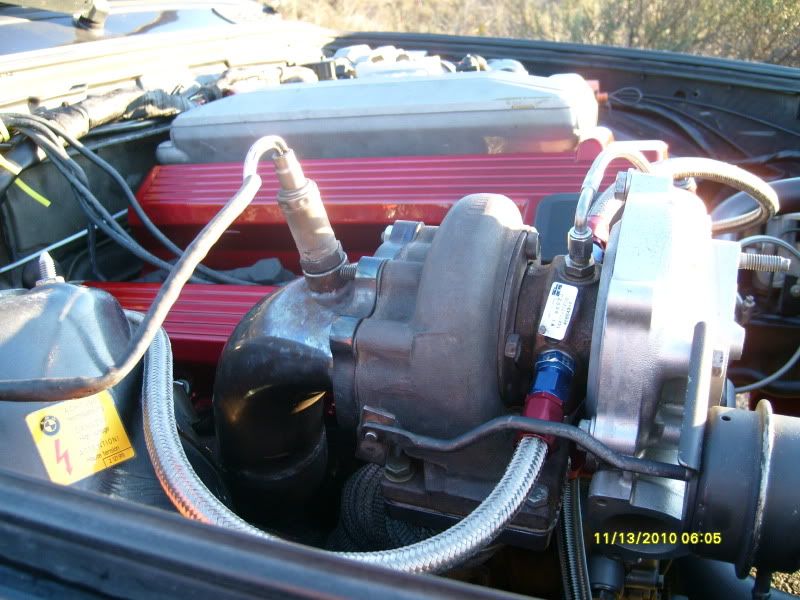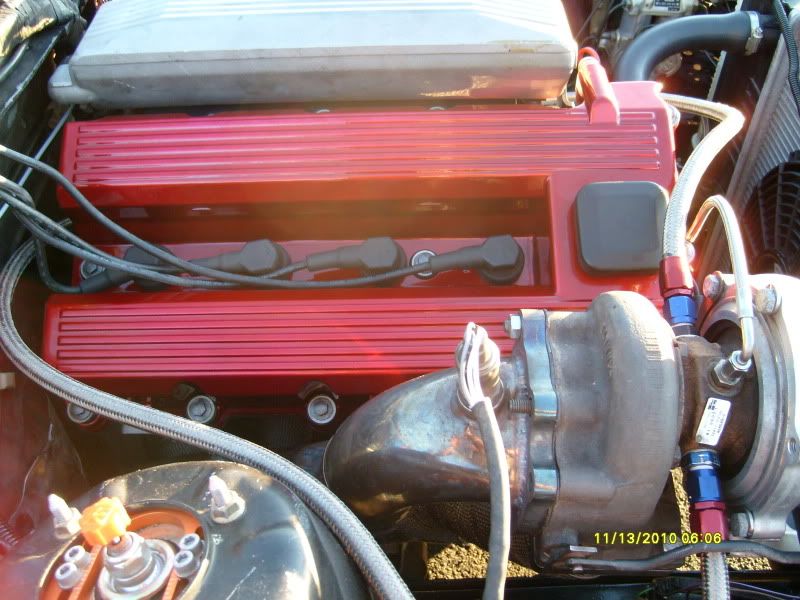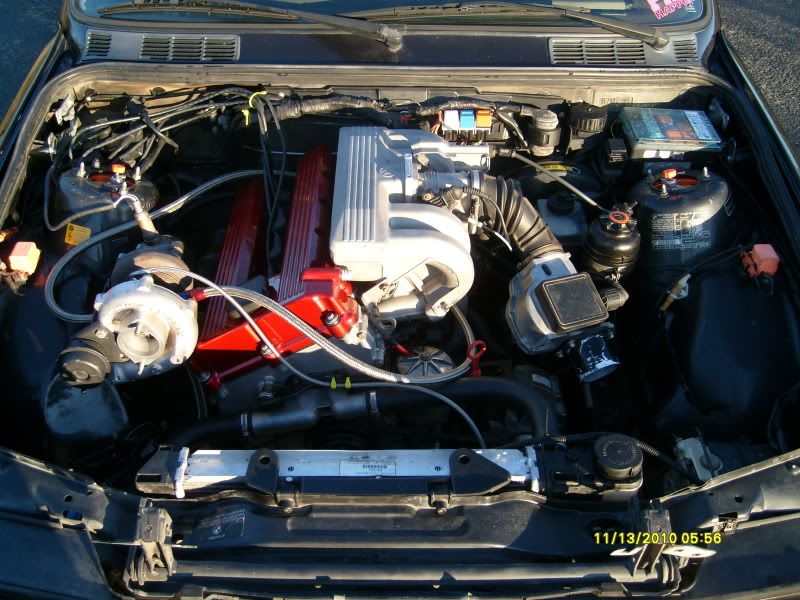 Here is my exhaust issue...
I miss calculated my clearance and now, well... its low as shit. we have problems. All in all things are well. Sitting right at home behind my moms 6 speed 540i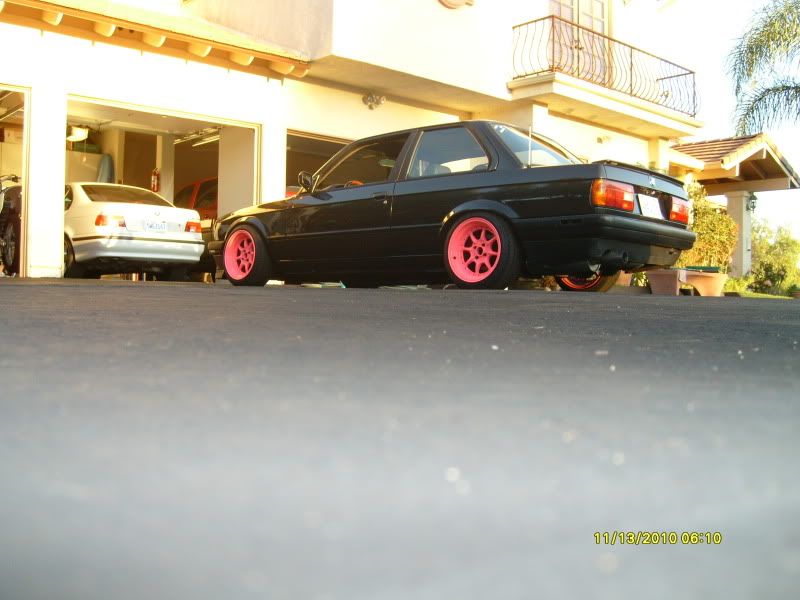 I will have a video up soon of the start up exhaust tone ect. Oh yes, lastly, I know my wheels are pink. I am a troll. comment as you wish.