Sorry for the delay, but here you guys go. This months is JamesE30. Hope you enjoy, i love seeing how this car has came to be over the years.
Factory options:
-5speed
-Pop out rear windows
-Locking gas cap an glove box
-Front and rear fogs
-Aircon
-Bilstiens
-Cassette stacker
Color:
BMW achatgrun metallic
Interior color:
Originally green cloth comfort interior
Engine modifications:
A BMC carbon dynamic airbox, basically a fancy cone filter... Oh an an m3 wiring harness cover.
Exhaust:
BTB replica long tube headers. Dual 2.25" into an unknown mid section and a gene turbo muffler.
Transmission:
Stock 5speed
Differential:
Open 3.73
Suspension:
-Bilstien sports
-Lowtec 60/50 drop springs
-New Control arms and ball joints
-Polyurethane bushings
-Reinforced JT Design RSM's
Wheels:
Original NOS Simmons V4 3 piece.
15x7 front with refinished 2" outers
15x8 rear with new 3" outers.
Toyo Proxes T1R's:
205-55-15 front and 225-50-15 rear.
New Simmons center caps, chrome lugs and valve stems to finish off.
Exterior modifications:
-Original '86 generation M-tech 1 kit with front splitter and new OE mounting hardware and stickers (one skirt is a fiberglass replacement of one destroyed..)
-e28 'M-tech 1spoiler
-New roundels and shaved boot emblem
-Euro smilies and smoked front and side blinkers
-Rear euro plate filler, euro plates and M-technic plate frames
-Rolled fenders and pinstripe!
Interior modifications:
-360mm M-tech 2 wheel
-OE grey recaros and carpet pulled from an original John player special 323i
-Matching grey cloth rear seat
-Black vinyl door cards f&r
-Heineken beer tap shifter and black leather shift/e-brake boots
-Analog clock and German check panel
-Sony headunit and JL 6"front and 6x9"rear speakers with new wiring
-Tailored black floor mats with embroidered roundels.
Story behind the car:
Had this car almost 4 years now, it was my first car and I love it now even more than I did when I bought it.
It belonged to a family friend and I remember spreading the word I was looking for a Datsun 1600 or an e30.. I'm glad I got the e30!! Haha
Anyway after looking at many lemons, I test drove this car and bought it later that day! I didn't love the colour at 1st but it grew on me very quickly :grin: (btw I almost bought a bronzit instead the week before!)
I bought a few things for the car later that day and in my haste and my youth I went off on a bit if a tangent; depo tail lights, racing seats, wheels before suspension etc..
I like to think r3v has helped steer me into the right direction. Period correct, tasteful and original.. I love the look of the car today, I stop in the street and stare at it as I walk past :grin: I really am proud of the car, I try and keep it clean as much as I can and take care of it mechanically. It's truly a pleasure to drive and I enjoy every moment in it, despite the b23 powers haha.
It draws attention and praise from all sorts, young and old, enthusiasts and regular folk.
Of course the car will continue to evolve, and im sure it will never be 'finished'. I like to think an engine swap is in the not to distant future amongst other things...
The day I bought the car:
Interior evolution: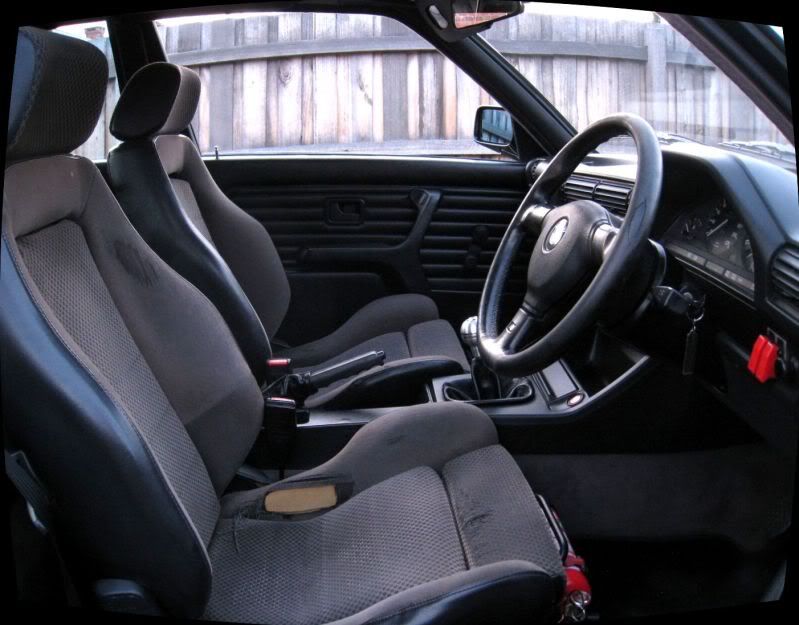 Phase 1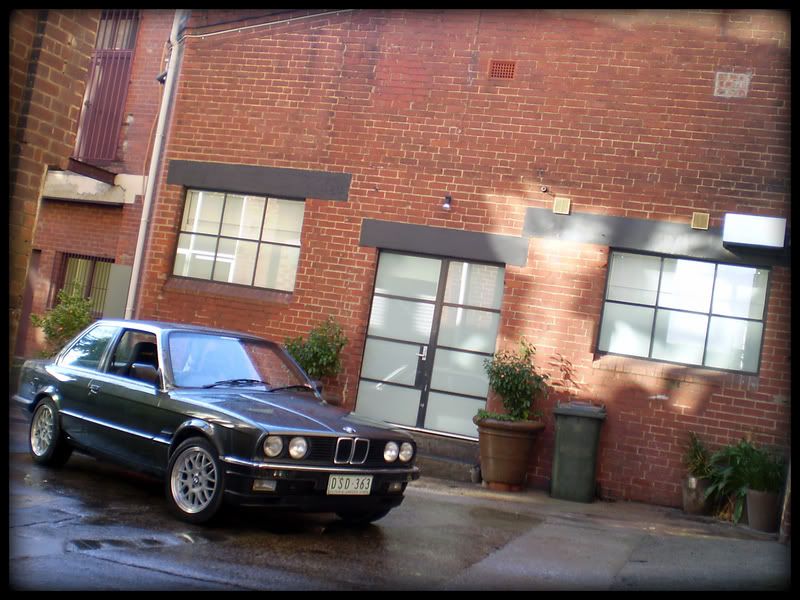 Phase 2
Phase 3