So I buy and sell/part out old Bimmers as a side job. I have a lot of fun doing it and make decent money. This means that I am constantly dragging in old beaters that don't run and tearing them apart.
Lately I have been buying E21's, Portland seems to be awash with them. The first was the beautiful bone stock Alpine that I promptly resold to Adam (Twelvism on the forum). Then I drug in an Ascot Gray 5 speed moldy non runner, and just two days ago this interesting little Schwartz 5 speed ended up coming home with me(real cheap). The seller (a
very
attractive female) said it needed a fuel pump and she didn't want to pay to have one put in. I tossed a new pump in it when i got home (by tossed I mean laid on my back with my neck twisted into an ungodly position for a couple hours muttering expletives) and it fired right up. Hot damn I now have a nicely running E21
I decided it was high time for me to keep one of these and build one. I have a bunch of junk laying around from the various E30's I have parted and a complete E21 parts car at my disposal so this car will be built super budget style, using alot of the crap I already have. Another theme with this car will be "weekend makeovers", projects that don't take longer than a weekend while I have the time off work. Here is the first installment :p
Cliffs:
-I buy and sell lots of old cars
-I decided to build a cheap E21 out of stuff I have laying around
-The seller of the car was super hot
-I am trying to keep all the projects weekend length
Picked up the car from the shop downtown where the girl left it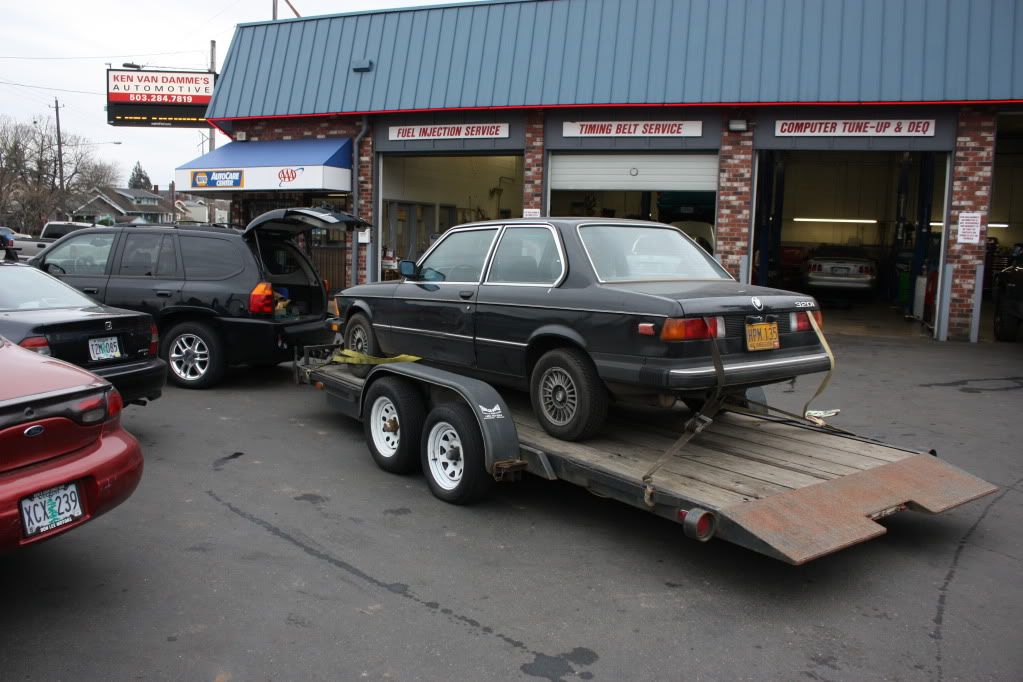 Got it home to check it out
My dog wanted in on the action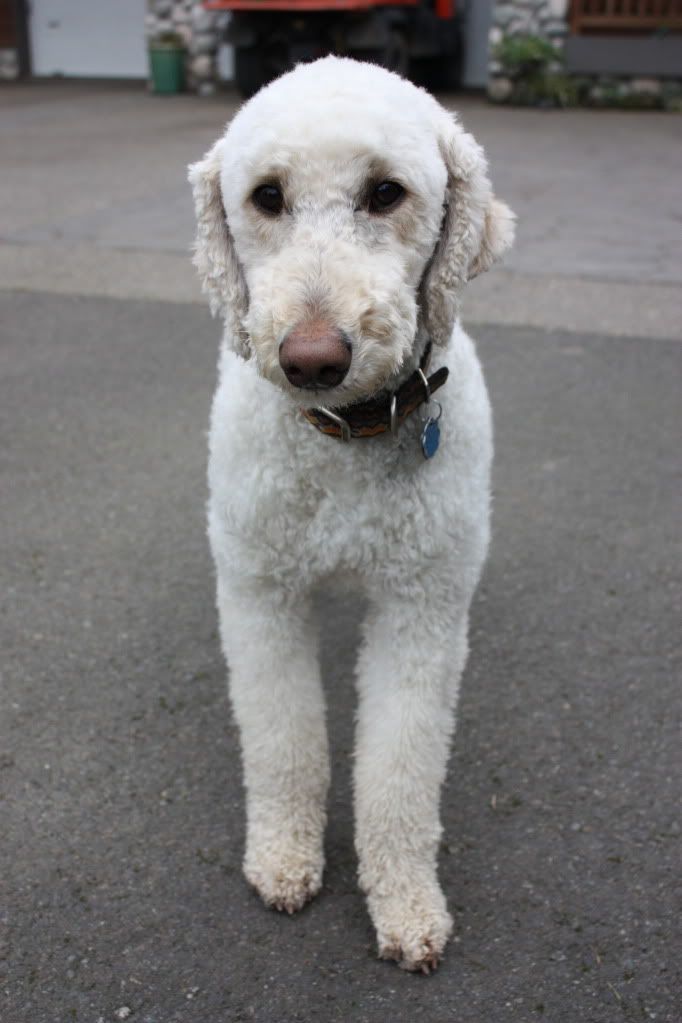 Both doors and the hood have a fair amount of damage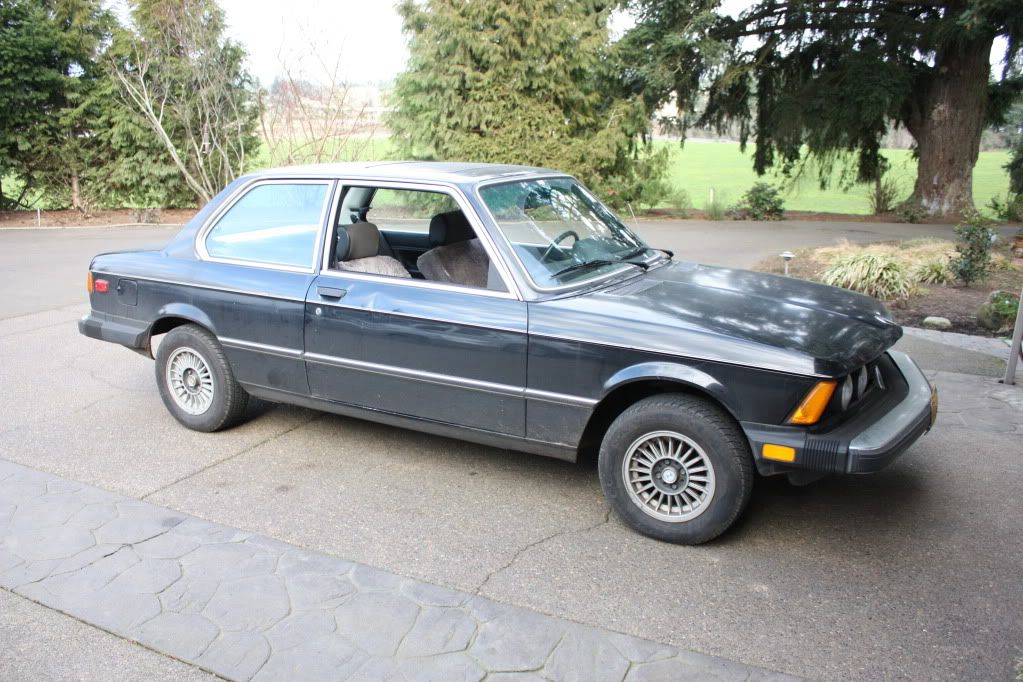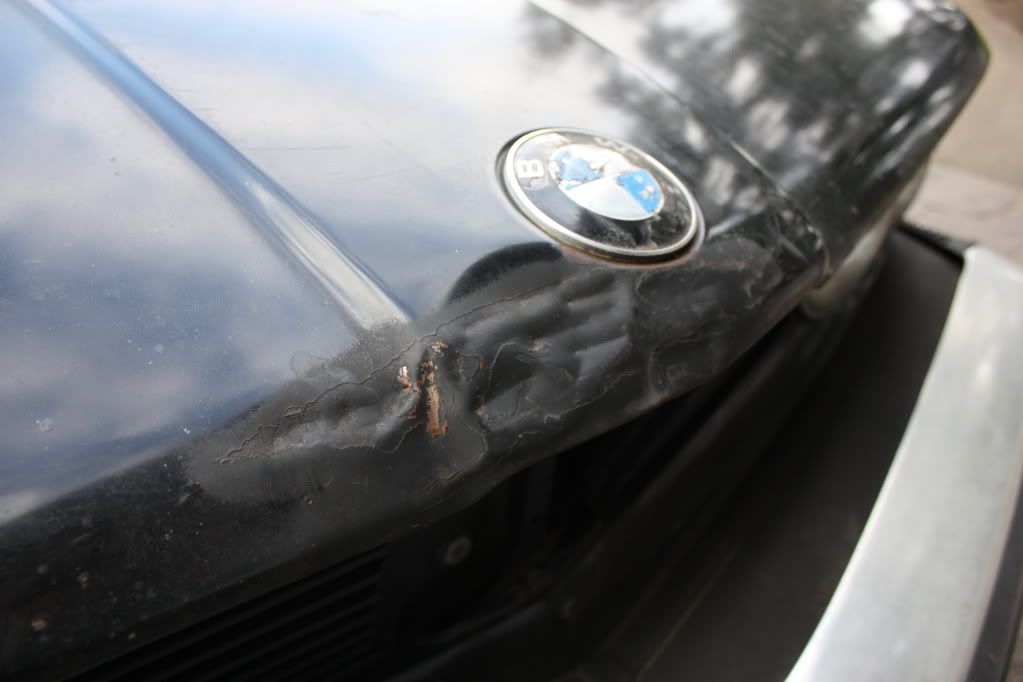 The interior is pretty clean, save for the sex toy shift knob :loco: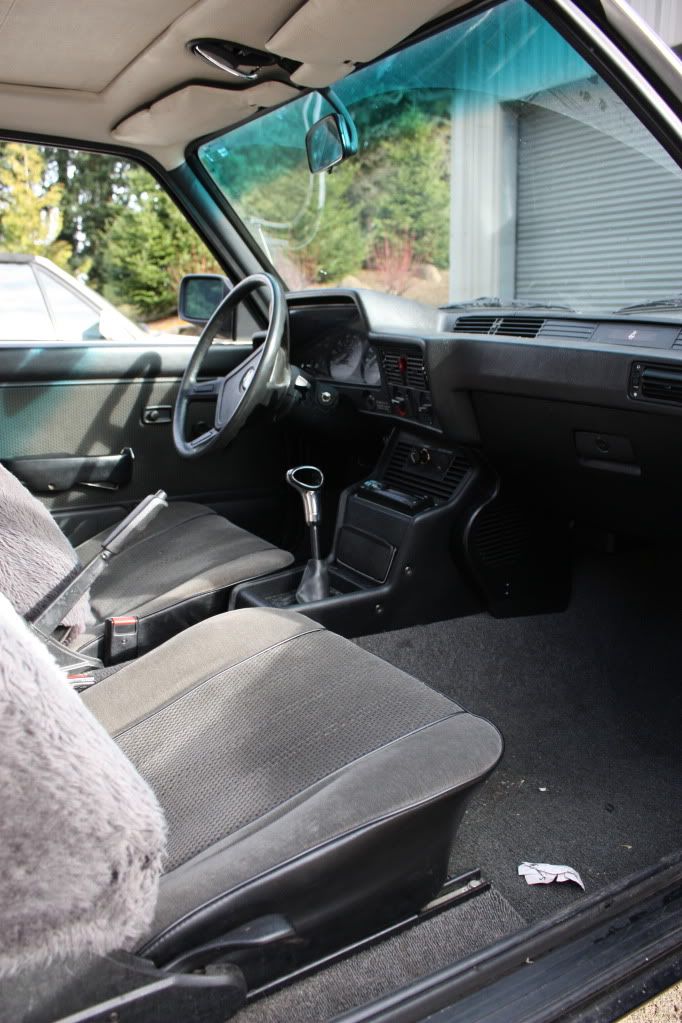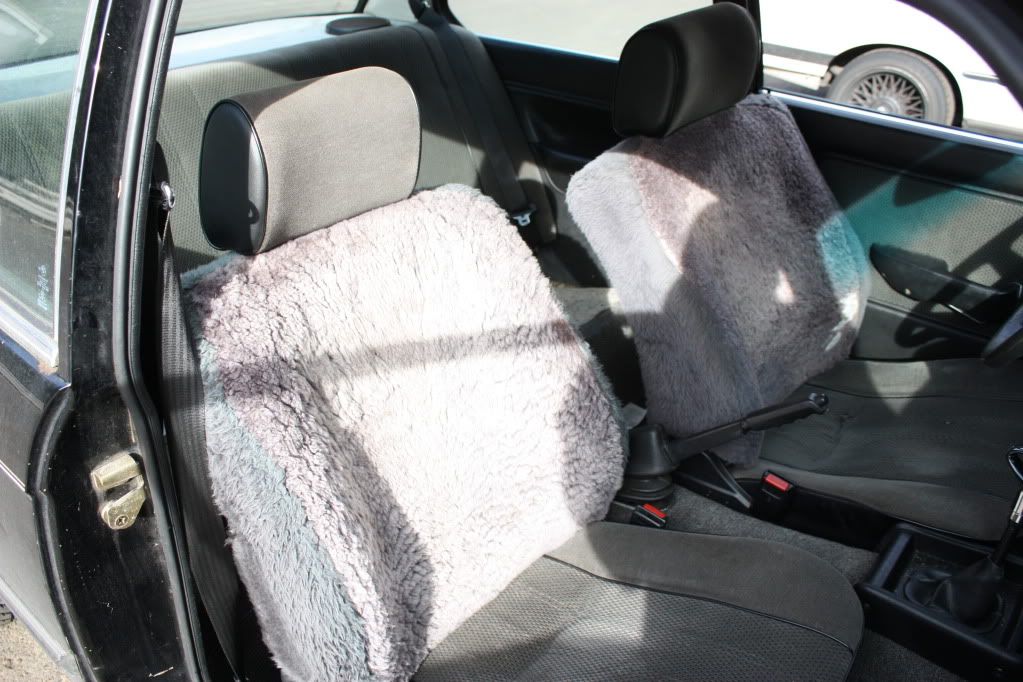 The hazard switch doesn't even have a toothpick stuck in it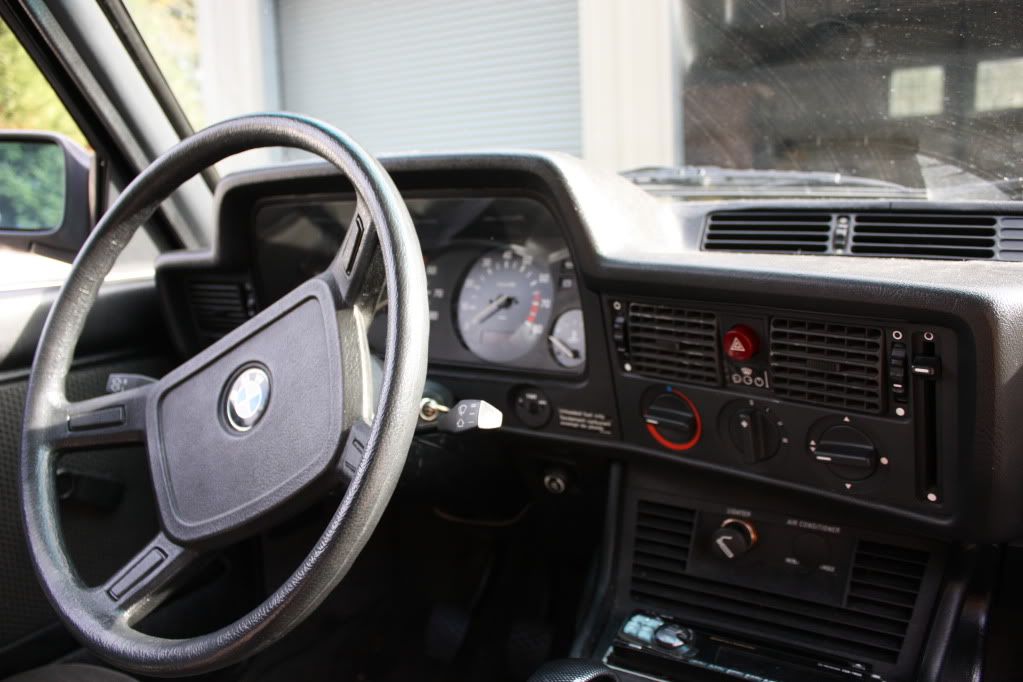 Here she is waiting to go into the shop. I was moving the shell of the latest E30 out while my brother stood there and smoked a cigar
My parts car had a set of semi trashed Recaro's that will fit the theme of this project perfectly. I cleaned up the frames and sprayed them real quick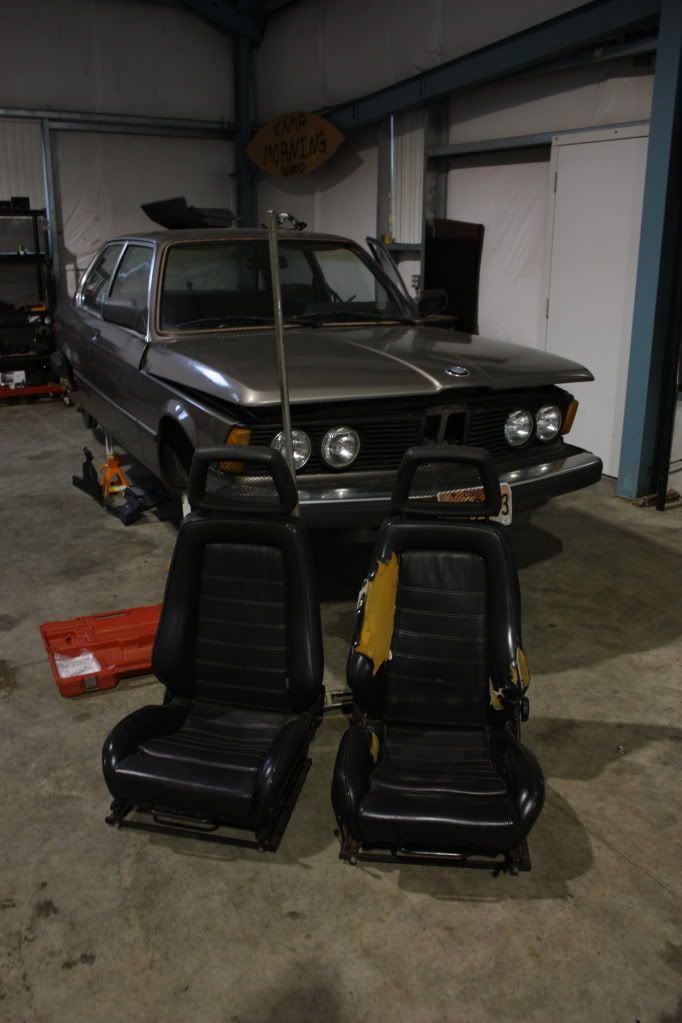 I also had this old Grant wheel out of the parts car. I took it apart and stickerbombed the center :D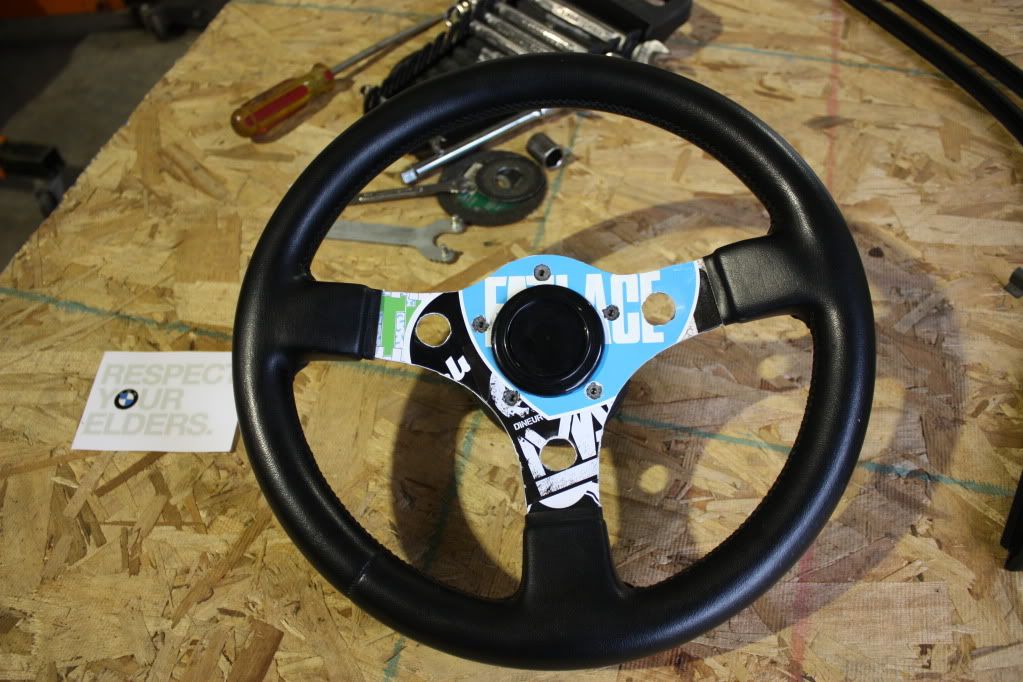 Took the old seats out, vacuumed out a ton of old debris, including a tiny clump of what looked to be pot under the seat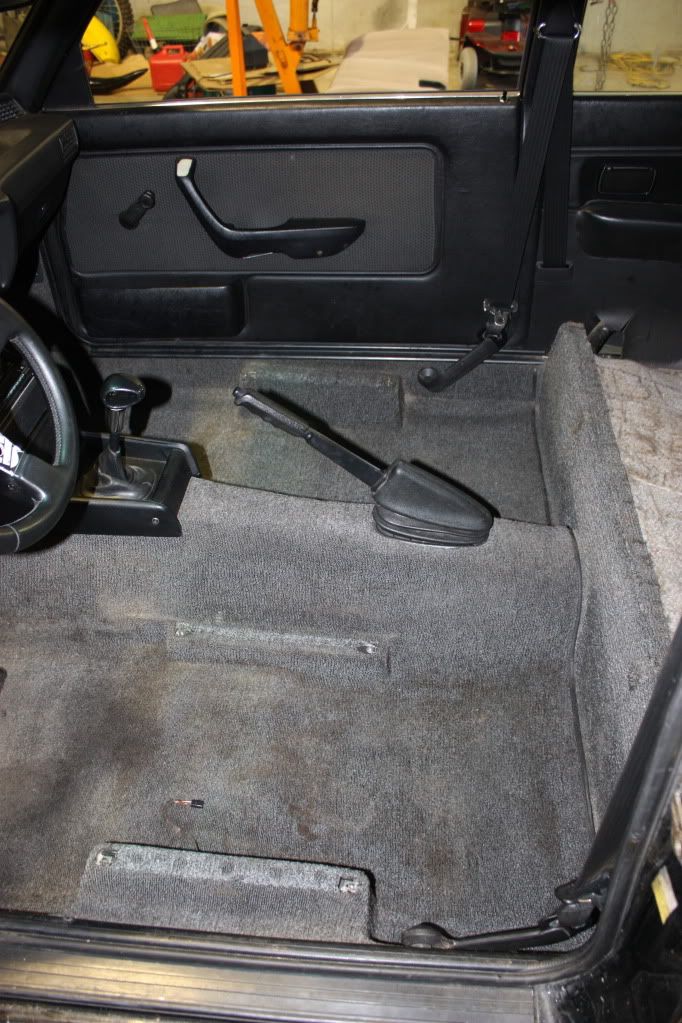 Swapped the cracked side marker lenses (right) for a nice clean set (left)
Slapped a sweet sticker on the window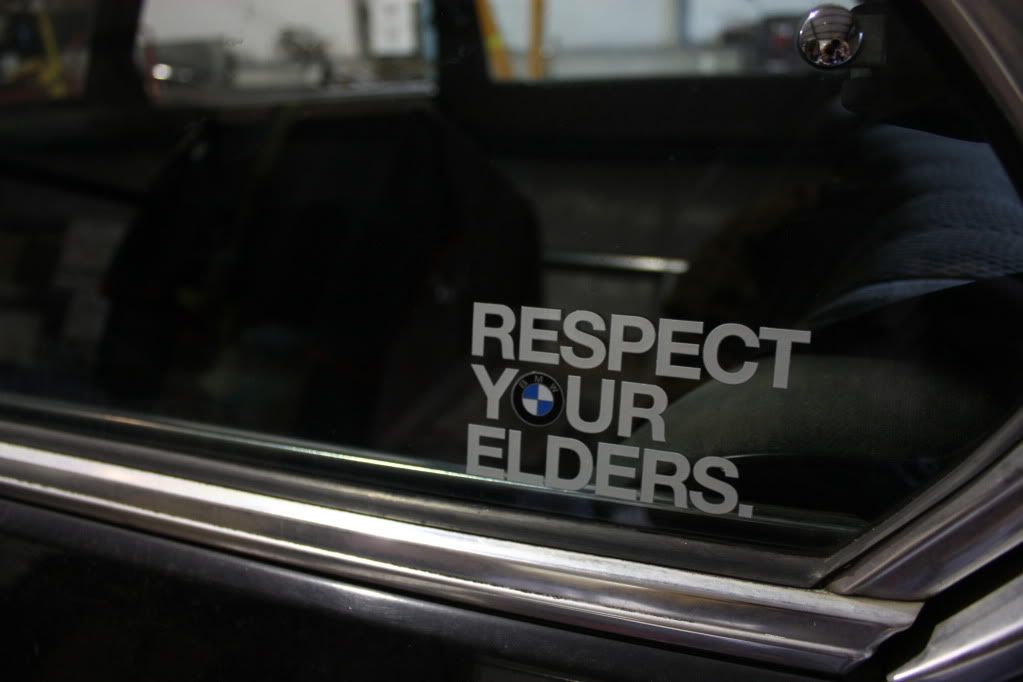 And got the new steering wheel and seats in. It sure is fun to drive now, these seats hold your butt in place like no other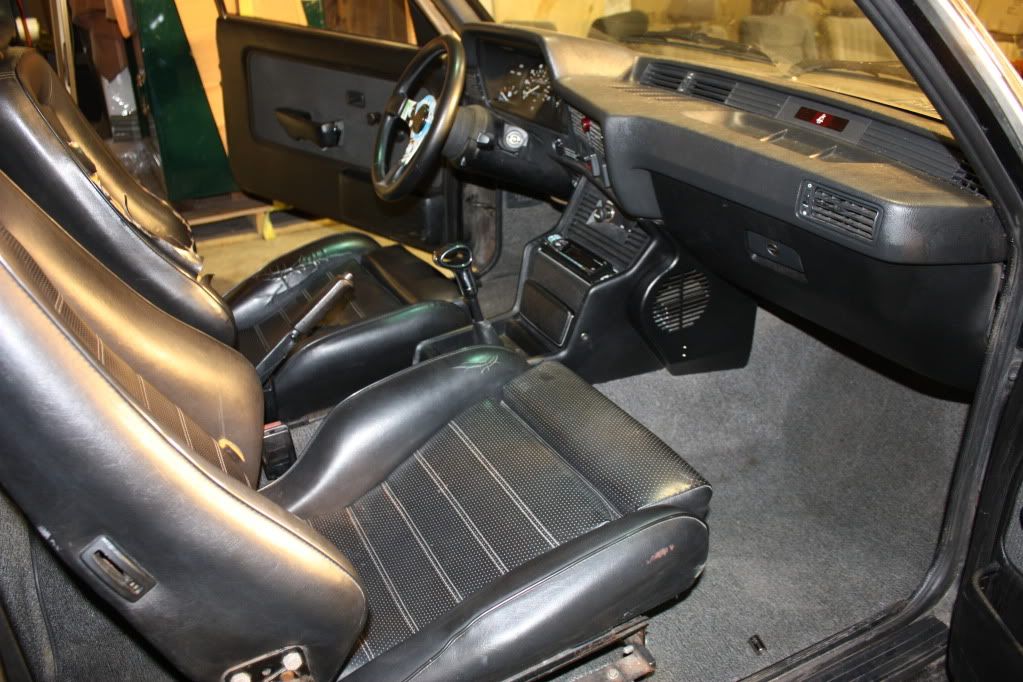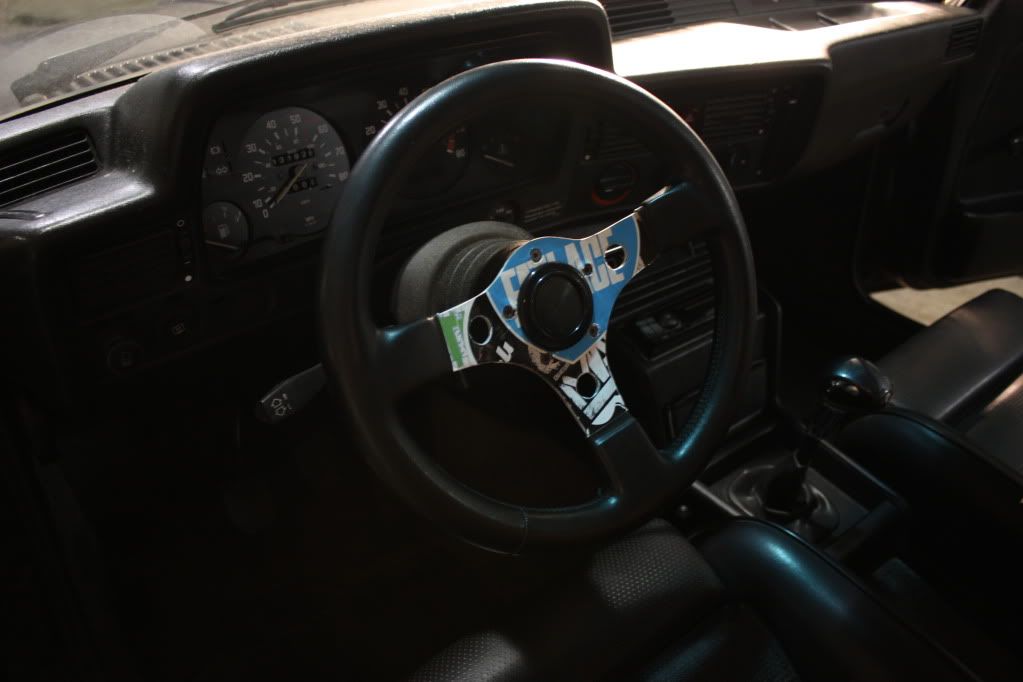 The nice thing about this car is that it was her daily driver until two days ago when the fuel pump went out. That means all the lights/turn signals/switches work. It also has brand new tires, fresh oil change, and the original owners manuals and info, including the window sticker and maintenance records since it was purchased new at Rasmussen BMW (here in Portland). I cant wait till next weekend rolls around to do some more work to it
Next on the list:
-Finish cleaning the interior
-Wash the exterior and clean all the nooks and crannies
-I have a shit set of XXR wheels and tires laying around, I think I will test fit them
-Hopefully some basic maintenance, then I will get this thing on the road!