For this month we have EtaSport and his beast of a e30!!!! I got to see this car in person, so i still think it is one awesome car. But would like a ride in it though!
1987 325es
Original Exterior/interior
Schwarz/cardinal red
Build date 6/86
Engine/driveline
95 s50 bored .040/2mm to 3.1 liter
10.5:1 maxsil pistons
Engine and cylinder head all rebuilt
24# injectors
540i 3.5" MAF
Bimmerworld intake boot, AFE filter
Jim C. chip for mods
Stainless steel headers
Full header back 2-1 exhaust 2.5" Magnaflow converter Vibrant muffler
G260 trans, 3.73 lsd
M42 radiator 14" pusher fan no clutch fan
Stage 3 6 puck clutch
1st and only dyno 226 rwhp 216 lb/ft (prior to exhaust work)
Body
Plastic bumper conversion
IS front lip, custom splitter
Kamei side skirts
Kamei rear skirt modified for plastic bumpers
M3 style rear spoiler
Shadow trim, side trim removed
Custom smoked rear tails, Custom smoked euro Hellas, Euro grills
6k HID kit
Wheels/Tires/Brakes
Street: TR motorsports C1 15x7
Current BFG g-force sport 225/50/15
Track: TR motorsport C1 15x8
Hankook z214 c71 225/45/15
80mm wheel stud kit
Stock brembo rotors
PFC 06 pads, ATE super blue
New OEM brake hoses
Suspension
IE stage 3 race springs no spring pads
Bilstein Sport shocks/struts
IE race camber plates, set about -3 degrees front camber
IE front strut bar
Suspension Techniques Sway bar kit 21mm front 19mm rear
Meyle HD sway bar links, Heim style rear links, poly sway bar bushings
M3 offset rubber LCA bushings
JTD rear shock mounts
E36 steering rack
Interior
Converted from cardinal to all black
Corbeau racing seats
3" 4 point camlock harnesses in green
Rear seat, door panels, center console removed
E36 window switches
Momo corse suede steering wheel
Leather shift boot, OEM bmw plastic anatomic shifter
Z4 3.0 shifter, solid bushings
325i 7k cluster, kp/h speedo, red needle gauges
Euro clock
Ashtray removed, 3 2 1/16" gauges, oil pressure, water temp, oil temp
Trunk panels removed, spare tools removed, trunk tar removed
I have owned this car for 8 years now. Was purchased in Nov. 1986 by my dad. It has somewhere around 500,000 miles on it and the s50 is it's 3rd engine, transmission is original. I started to turn this car into more show then go, and slowly started getting it in shape for autocross and track duty. It's just about where I want it now even though they are never "done."
The car runs Street Mod in SCCA and we hope to become points champion this year in the ASCC Susquehanna region. I use it for track days, cruising around on the weekends and sometimes just take it to work. Its come a long way over the years and I hope to keep it going!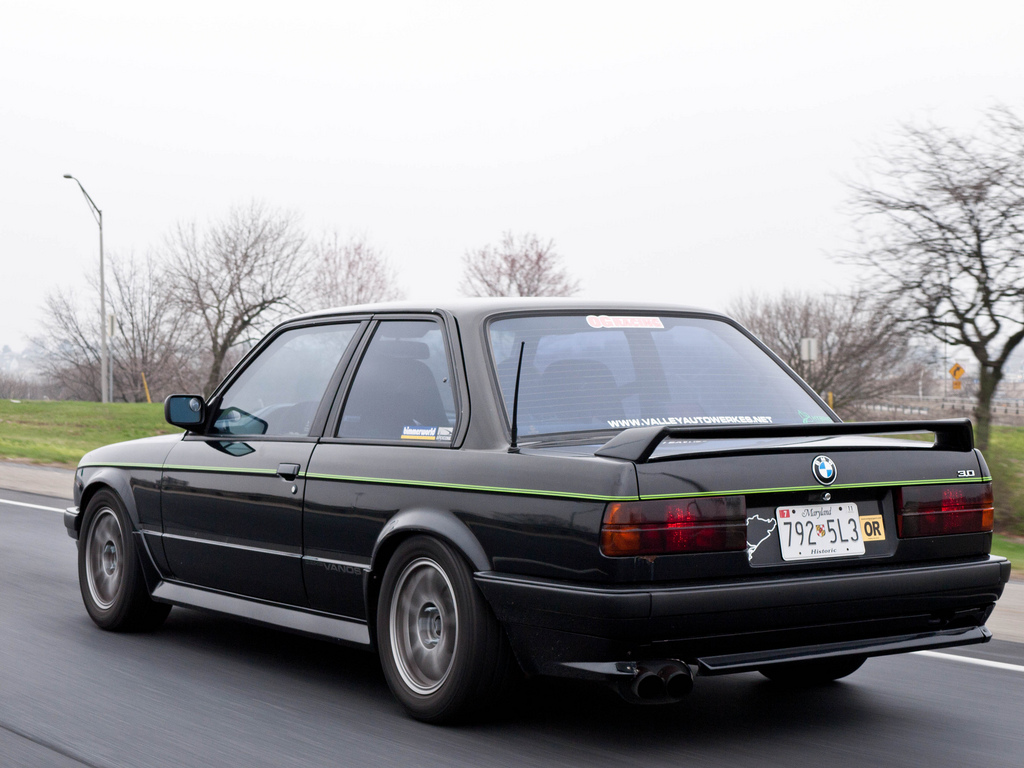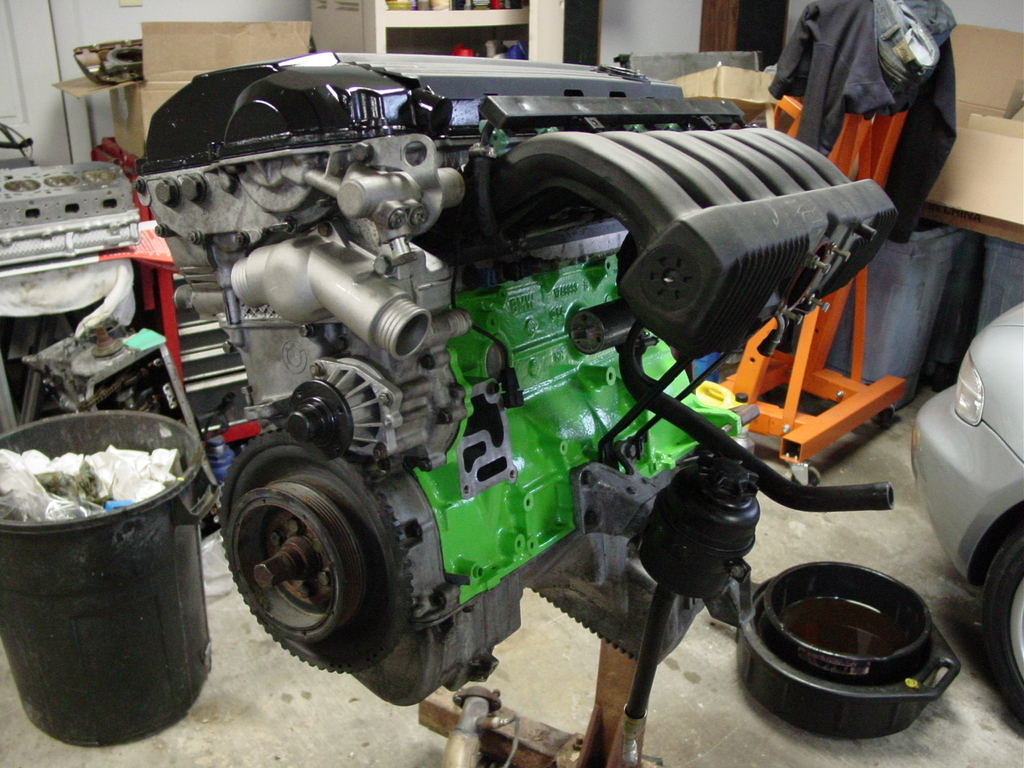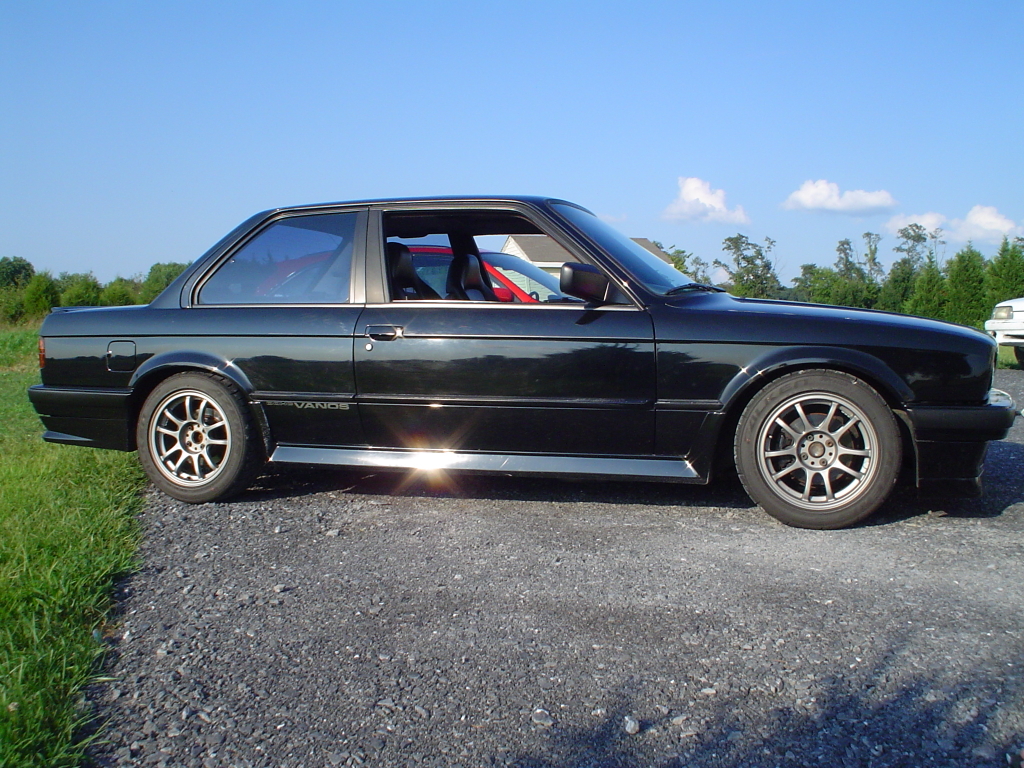 the e36 is my other car