......will be going on my e36 m3. I just scored a set of rare discontinued low et wheels. The wheels them selves are very hard to find as they are no longer made. The 10" width and low et makes them even more rare. The wheels are Rondell style 21 with a custom gold paint. The sizes are 17x8.5et13 and 17x10et15.
Refinished about 1000 miles ago. Barrels are satin black.
Tires are Dilente D7s in 205/40 and 215/45 with about 1000 miles on them.
Normally e36 use a 38 or 40 et so these will be a very aggressive fit. My M3 is currently getting repainted alpine white. The fenders are being worked to accept the wheels. This will be my first "stanced car" so the "stretched and poked" look will be a first for me. The good thing is I have a few sets of regular et wheels to go back and forth.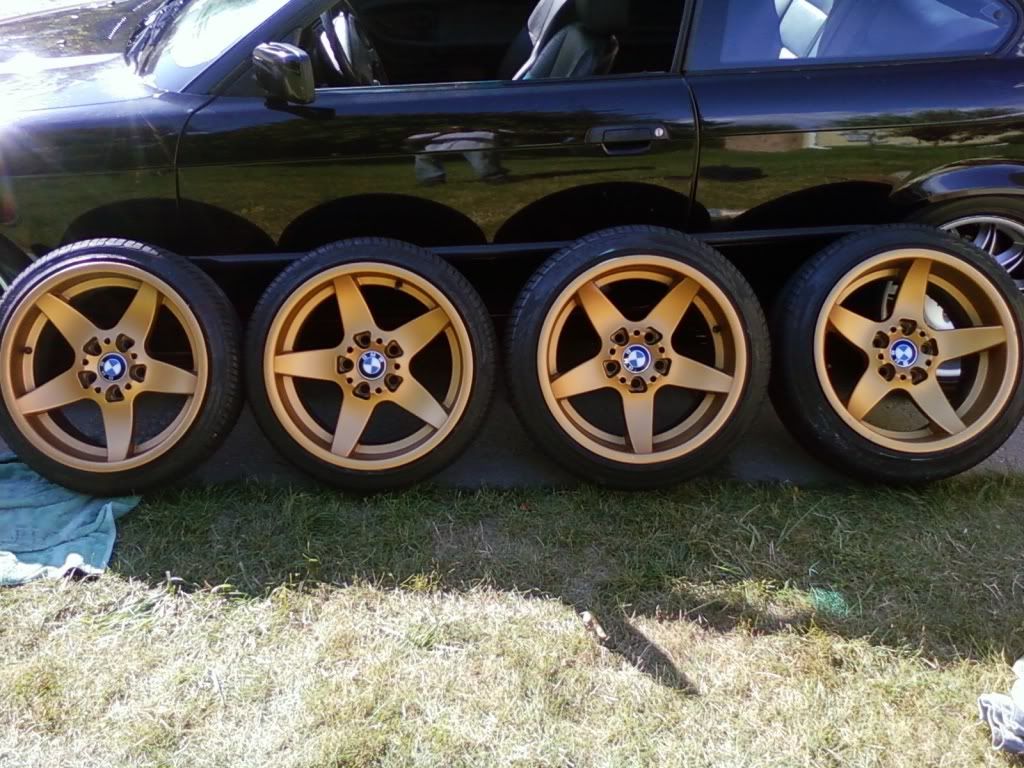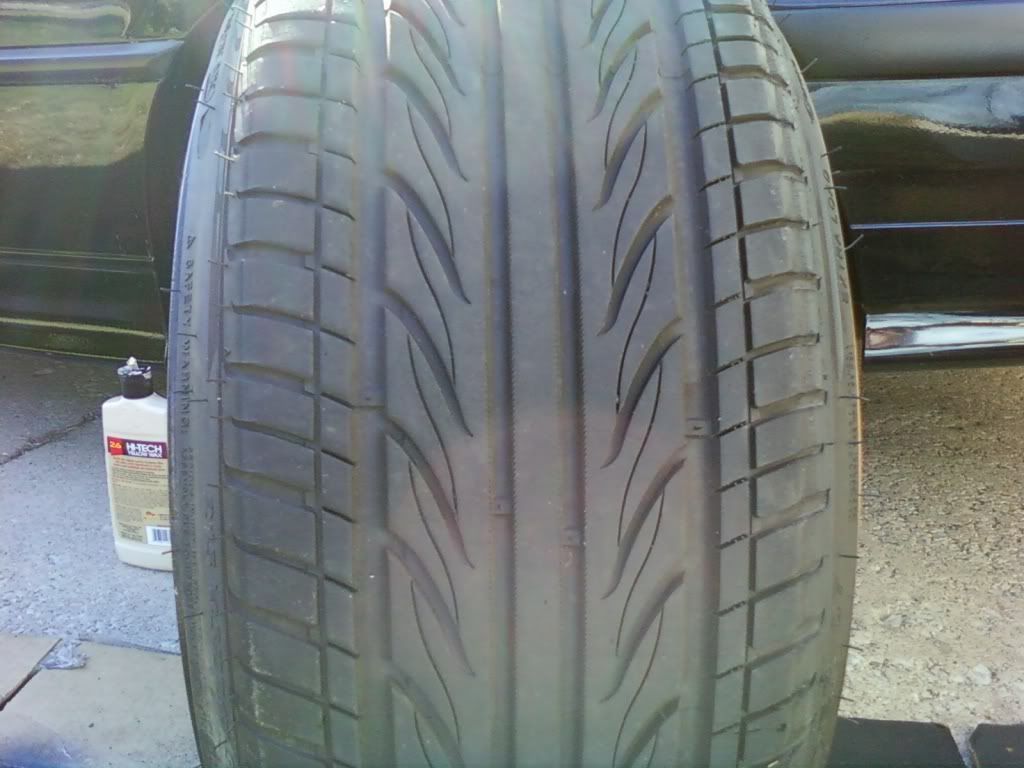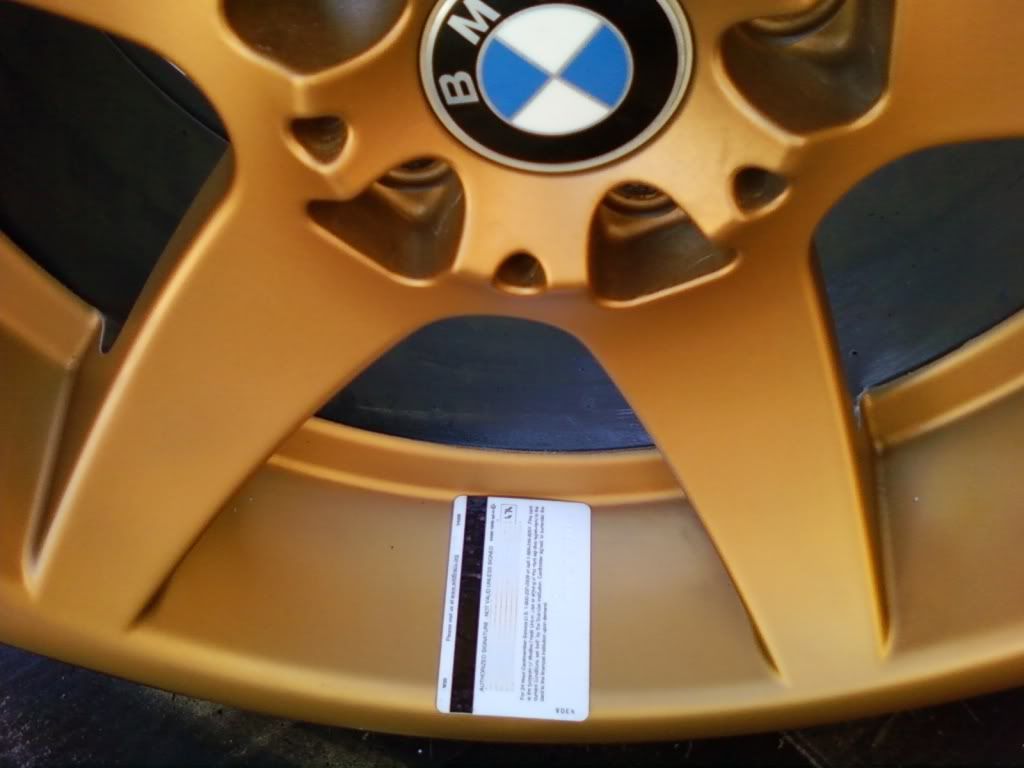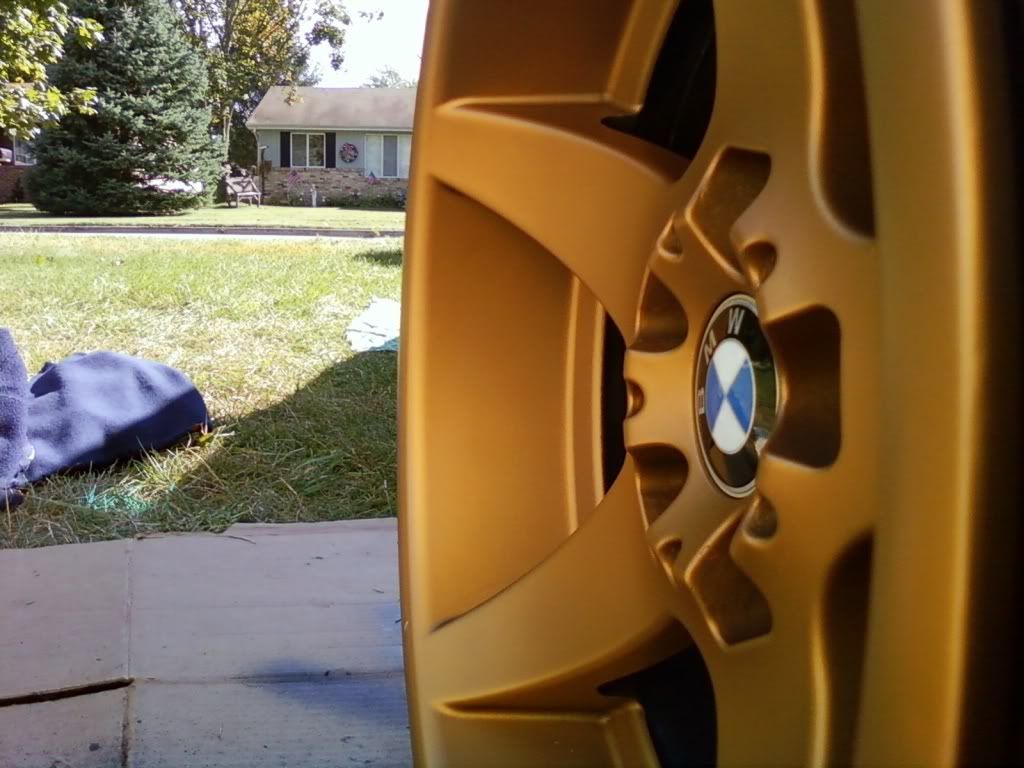 This is what the wheels looked like on the original owner's M3 to get an idea of how they would look.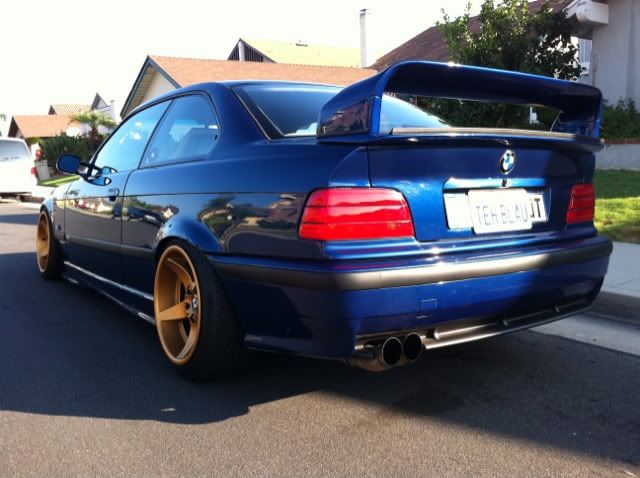 Here is my M3 getting dropped and stiffened up before paint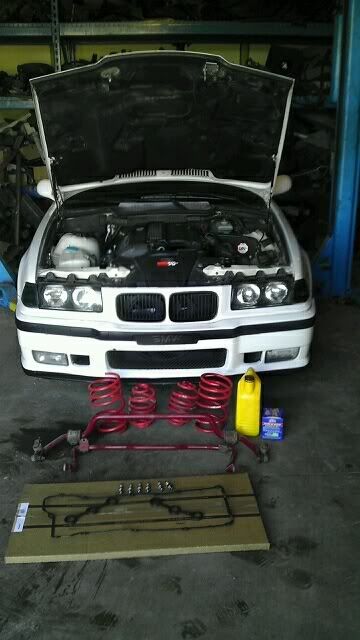 Dropped and awaiting paint...............