*I will be continuing COTM for 2014. Even though it is extremely difficult getting members to follow though. I for one enjoy seeing cool cars featured each month. It is a pleasure bring you my choice. So please, if selected...hold up your end of the deal! Obes was a PLEASURE to work with for this month. Enjoy the well-earned feature and the start of a new year :)
Hey r3v…so what led me to buying my e30 was my best friend abby who is known on r3v as (-AK-). Over the years of watching him drive his e30 going from stock to a built m20 turbo it influenced me to get one. Abby being my neighbor and my best friend since kindergarten helped me with the search for my e30 and this how it began and the snowball effect took its course…
~Early 2011 we found a 4 door 1986 325 on craigslist, picked it up for $1300 and this is what she looked like. She had a mismatched interior and a cheap cheap paint job but it didn't matter because of the plans we had for it. She had over 200k miles on it and a few dings here and there but her transformation was about to begin soon!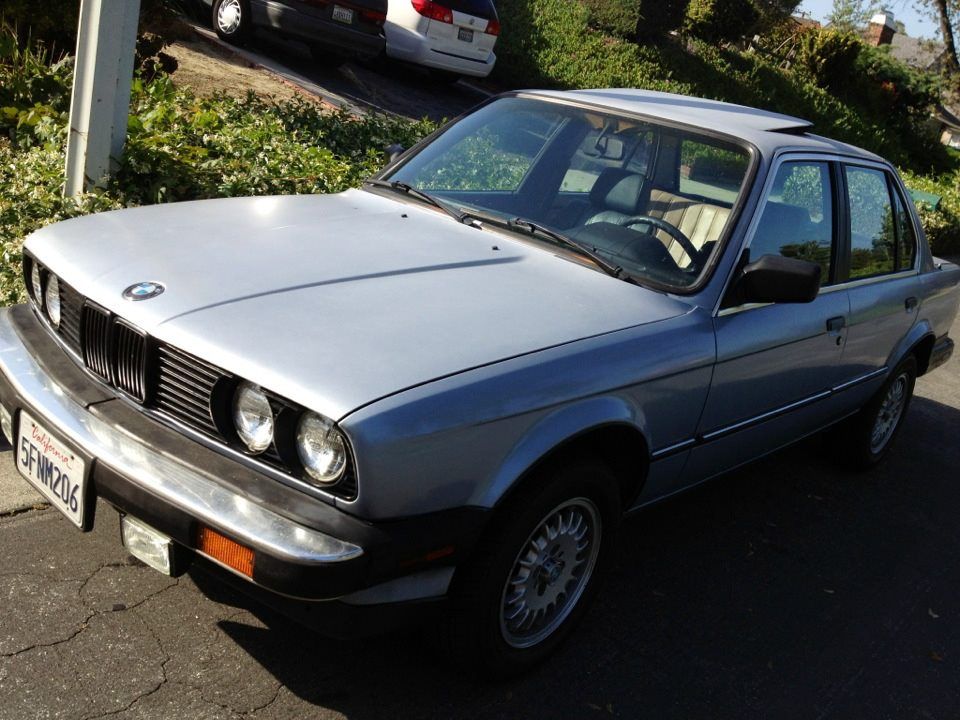 ~Following that I purchased a few things just to get the ball rolling. Cosmetics basically...
Exterior
-Smoked signals
-Black kidney
-Front Is lip
-Is side skirts
-Plastic Rear/front bumpers
-ebay yellow fog lights
-euro grills
-ellipsoids
-e28 rear spoiler
-DTM fiberworkz early model rear apron
-Plastic dip window Trim
-Tint
Interior
-Mtech 1 steering wheel
-Sport Seats
-Delrin medium shift knob
-Spray painted door cards black
Suspension
-Megan Coilovers
-Front/Rear sway bars
Wheels
-16x8 micro wheels (205/45/16 falkens all around)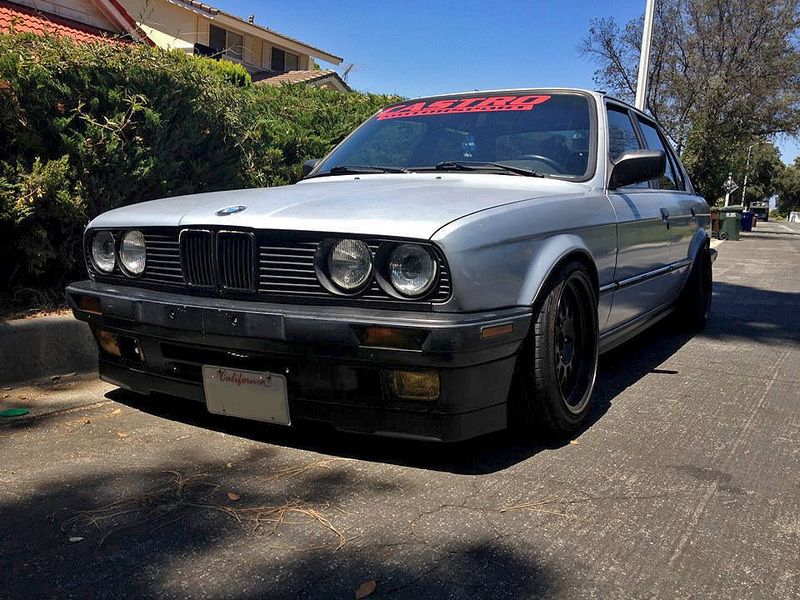 ~Shortly following all of this, I decided to get the car painted "Steel grey metallic"..which was the color off an e46. I just couldn't look at the car any longer with the horrible baby blue paint job. So off she went.....
-BEFORE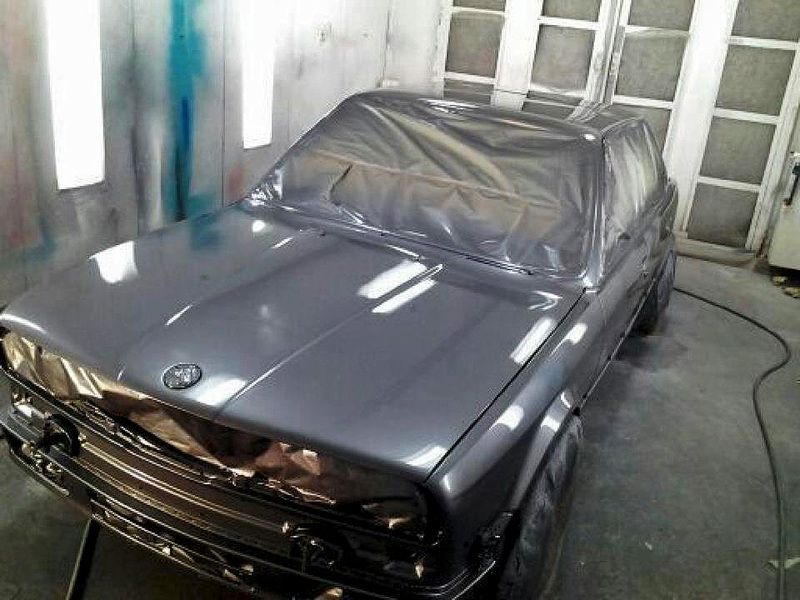 -AFTER
[/URL]
~ After all of this…I was pleased with the outcome of the paint job and was on the path of boosting the m20. Then all of a sudden an opportunity had popped up. My mechanic, Chris Castro, the owner of Castro Motorsports, had a donor car with a 1995 s50 motor from a wrecked e36 with 49k miles on it. I couldn't miss out on this opportunity so the plans for the m20t shortly became a s50t.
The donor-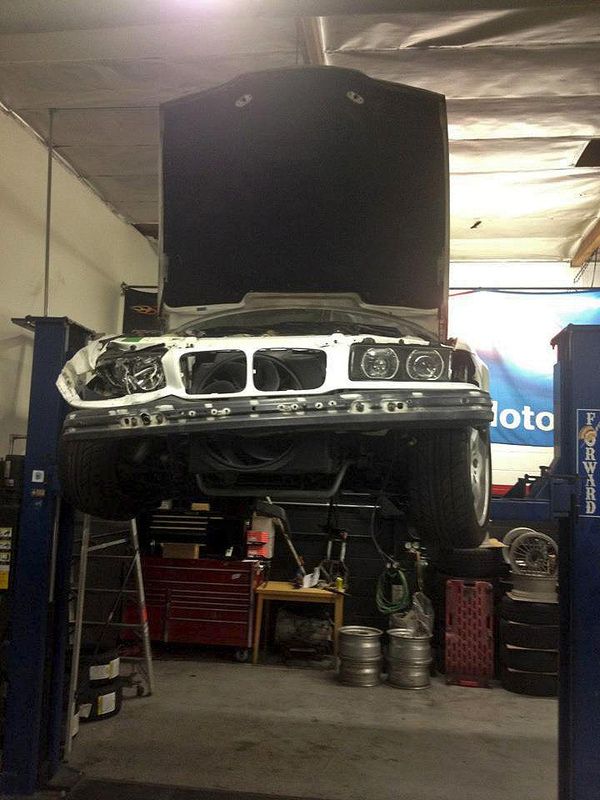 ~So the build began and Chris Castro, the owner of Castro Motorsports.. the man behind the build began his magic and started the swap!
Here are the specs….
-US Spec S50B30
-0.140 MLS Head Gasket
-Arp2000 Head Studs
-Tack welded oil pump nut
-Matching ZF310 Trans
-F1 Racing Stage 4 Clutch
-F1 Chromoly Lightweight Flywheel
-Castro Motorsport Built 2.79 LSD
-Turbonetics GTK550 Ball Bearing Turbo (.82 exhaust side)
-Turbo Blanket
-Miller Performance 60# Injector, Blo-Thru MAF & WAR Chip Tuning Package
-Tial MV-R 44mm Wastegate
-Greddy Blow Off Valve
-Blunttech/Rapid Spool Industries Top Mount 24v E30 Turbo Manifold
-Custom 3" intercooler and cold-side piping by Castro Motorsport
-3" mandrel bent exhaust (Straight back to a Borla Pro-XS)
by Castro Motorsport
-Custom aluminum intake manifold + large throttle body by castro Motorsport
-God Speed Intercooler
-CX Racing Aluminum Radiator
-Walbro 255lph Fuel Pump
2 Custom tunes done by Dan Miller in house: conservative 13.1 psi (419whp/410wtq) & 15 psi (441whp/427wtq)
AEM Uego AFR and Boost gauges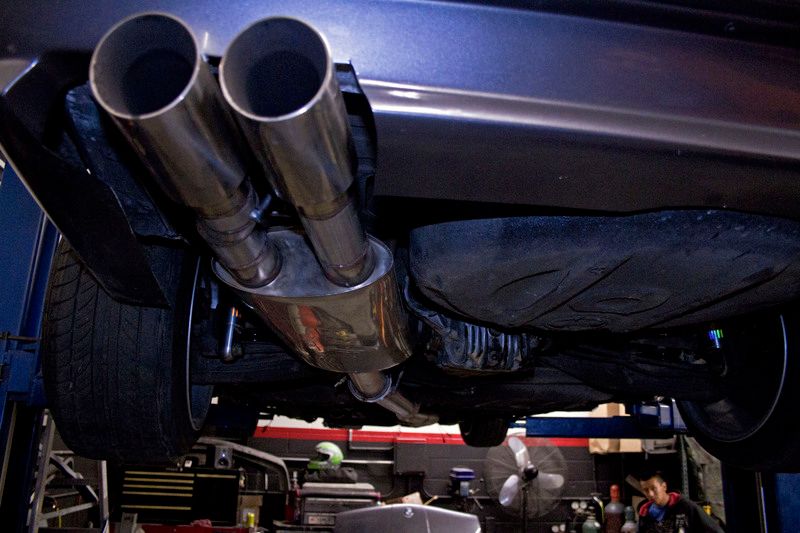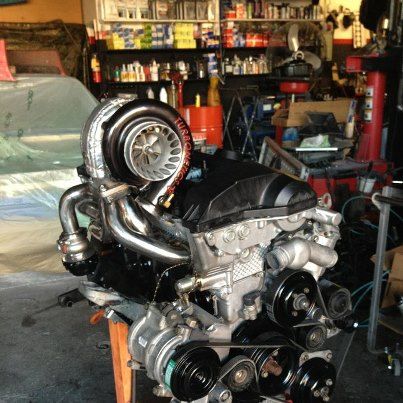 ~Finished Product!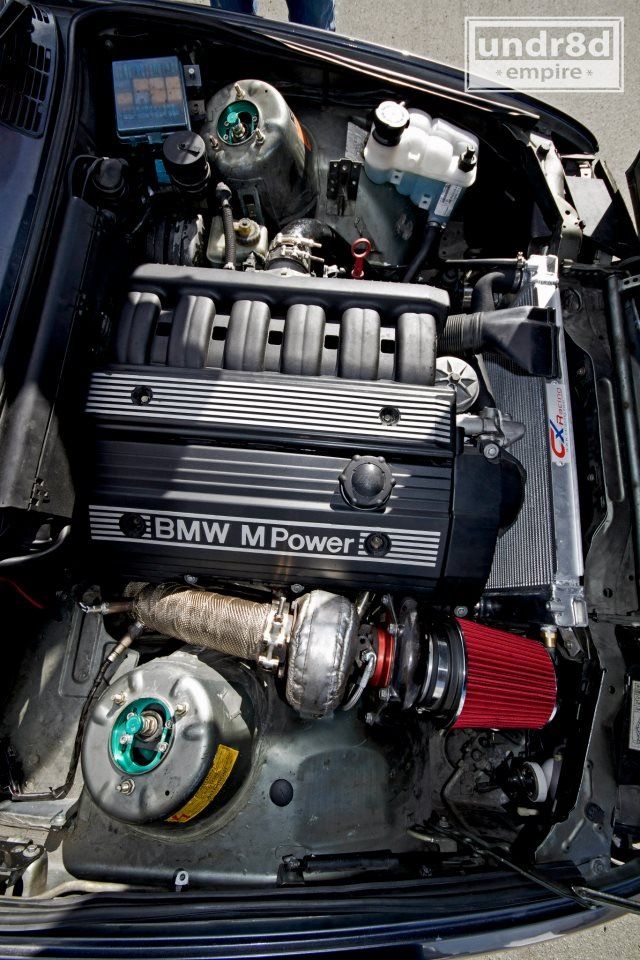 ~After the full swap, I decided to pick up some BBS Rs.. a staggered set up with
-16x8 fronts(205/45/16) &16x9 rears (215/45/16)
-Wrapped with Kuhmos
Also added..
-Euro plate Filler
-Red cherry tail- lights (done by Chris Castro's brother Alex Castro)
-Euro trim
And this is how she stands till today:)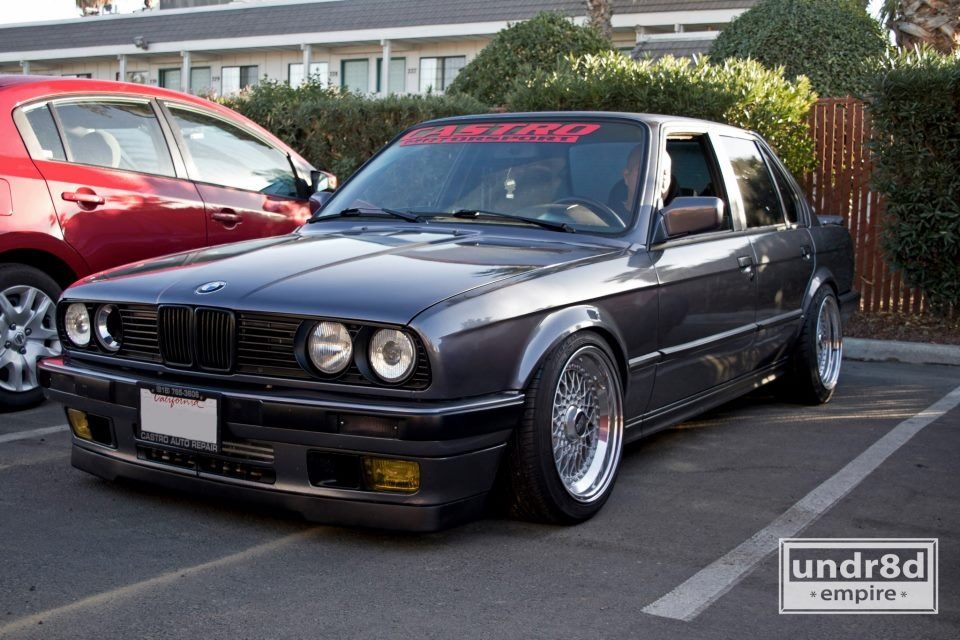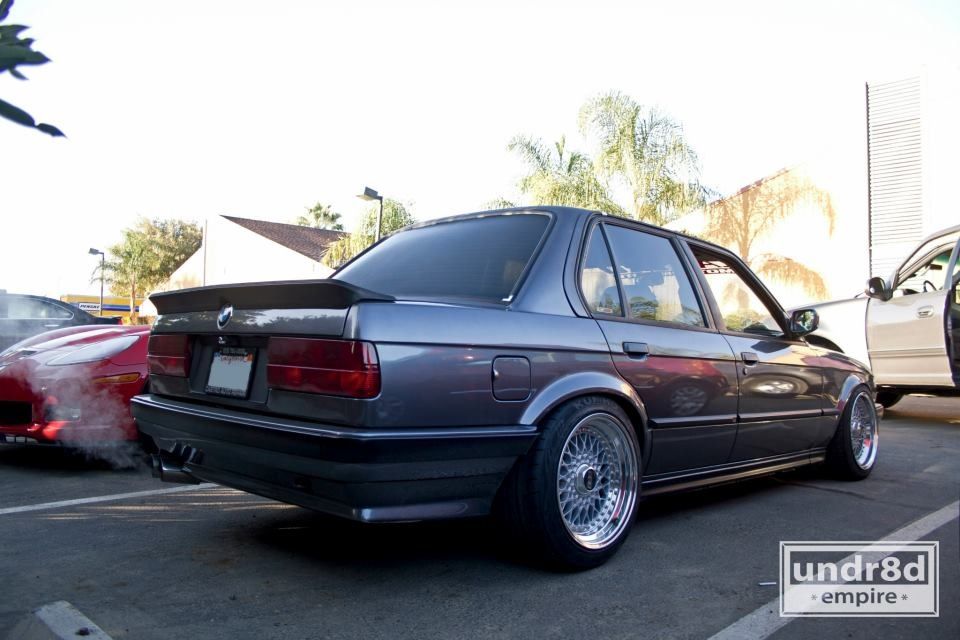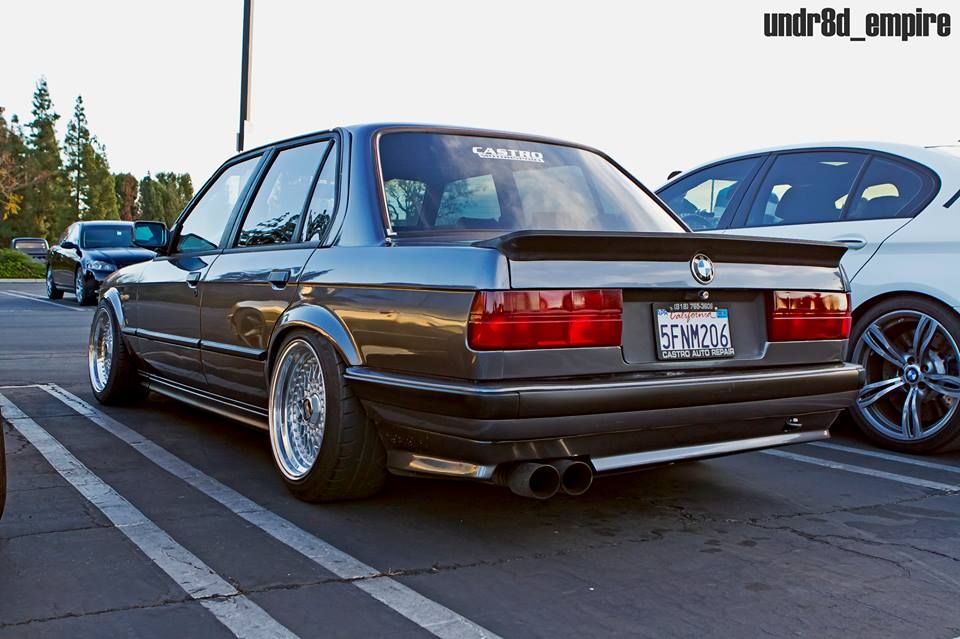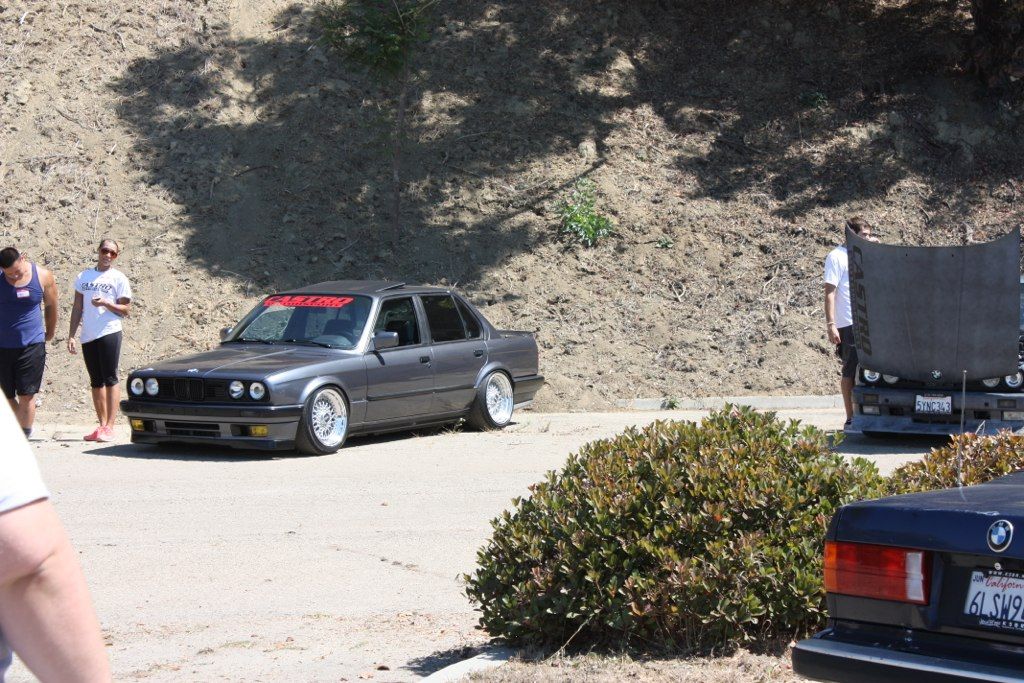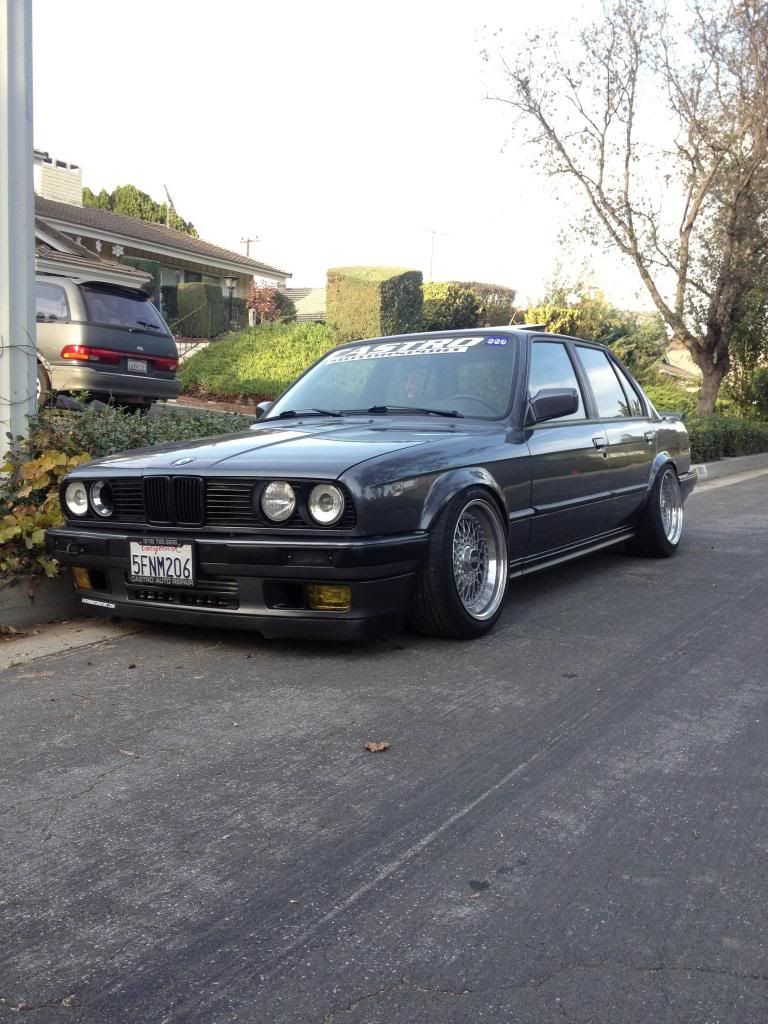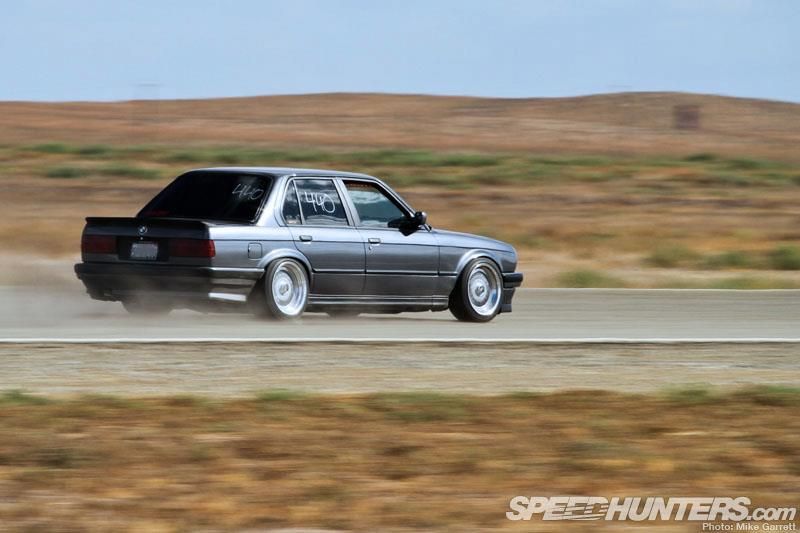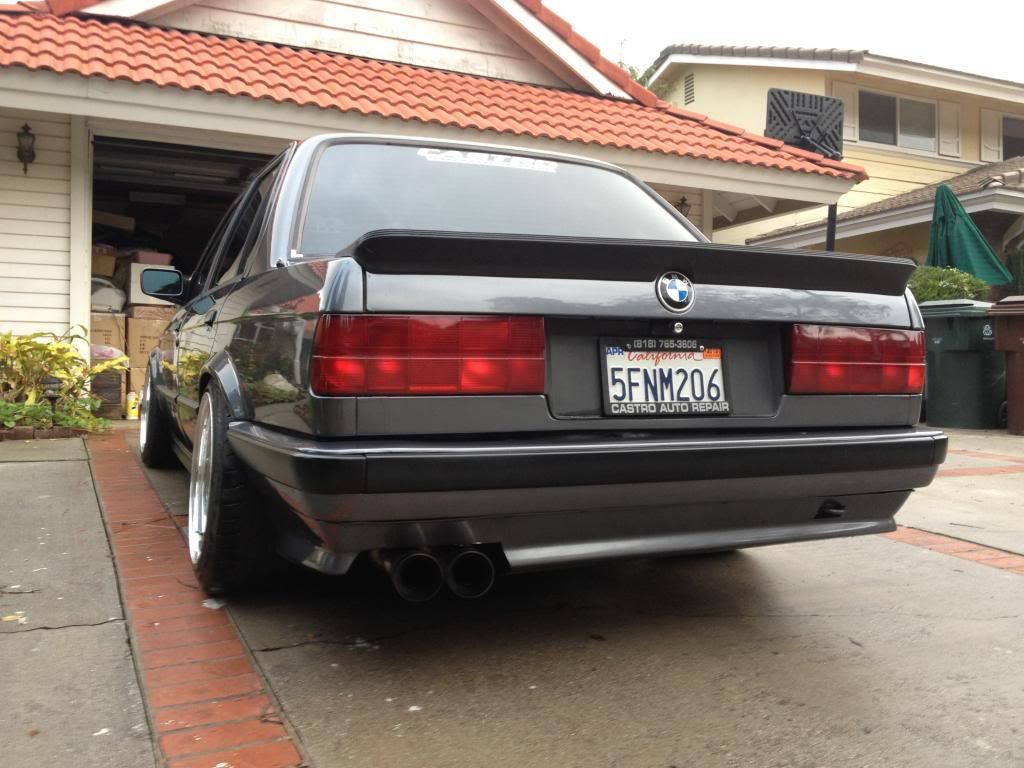 ~This whole process took a little over 4 months and I have to thank Castromotorsports for being the main foundation to building my e30. Especially to Chris Castro the owner/very good friend of mine who has taken out of his time to build such a dream car! Photo Credit also goes to Mr. Polak who is on the forum under "e30polak" who also takes amazing photos who is known as "undr8d_empire"…be sure to follow him!
~And last but not least my best friend abby (Ak) for guiding me through this journey and teaching me the basics to the e30 and ultimately influencing me to get one. 2011 has been fun and this build is certainly unforgettable for me. Thank you!
~Chris Castro from Castromotorsports himself!
…heres a photo of abby's m20t & my s50t!
~Thank you guys for the spending the time to look through my journey..! Much more to come..that's for sure.
To do list..
-Reupholster front/rear seats
-Change out carpet
-New floor mats
-IS splitter
-Stero unit
-Paint Is lip & sideskirts
-Suspension bushings
Thanks for looking !!!!