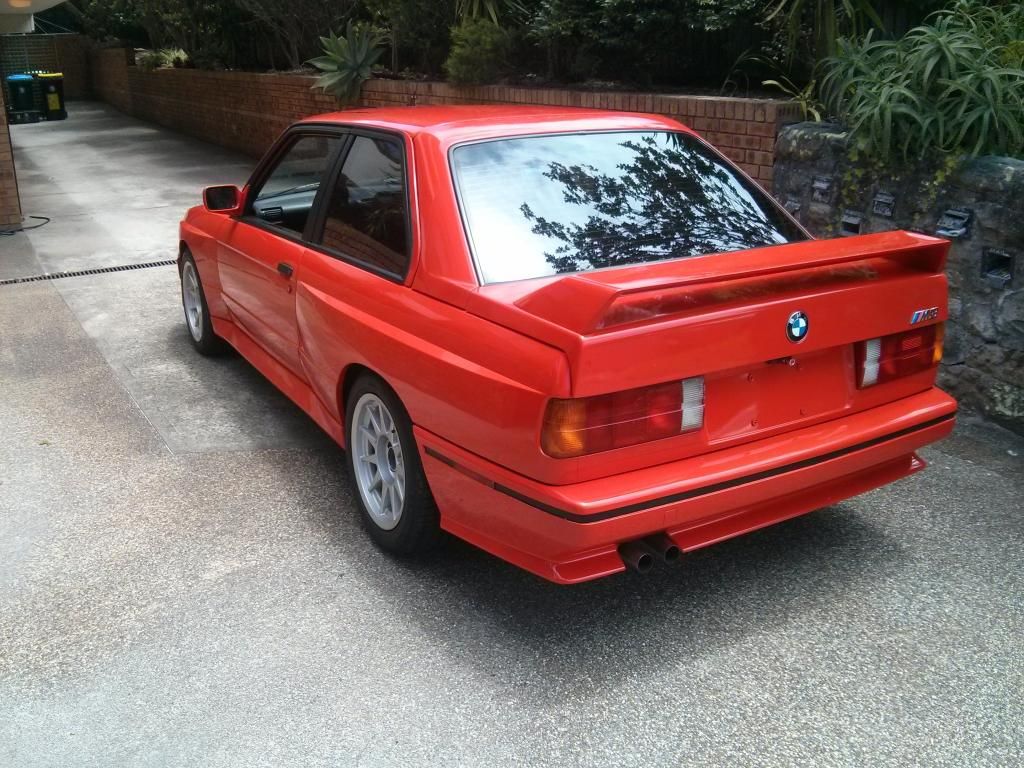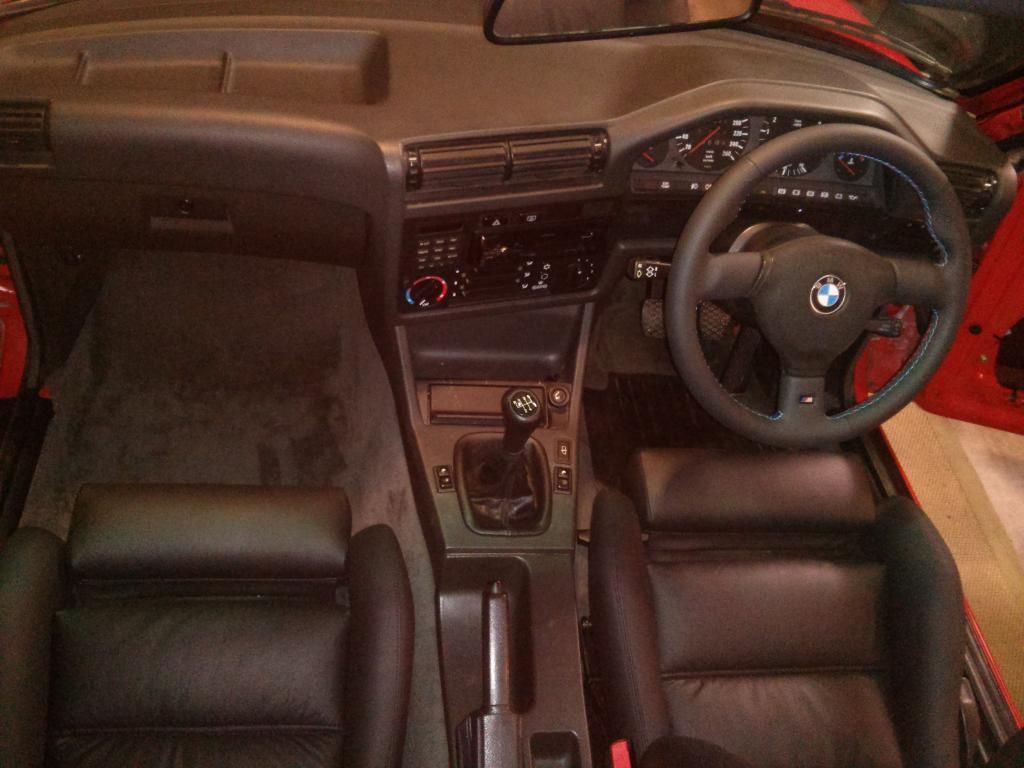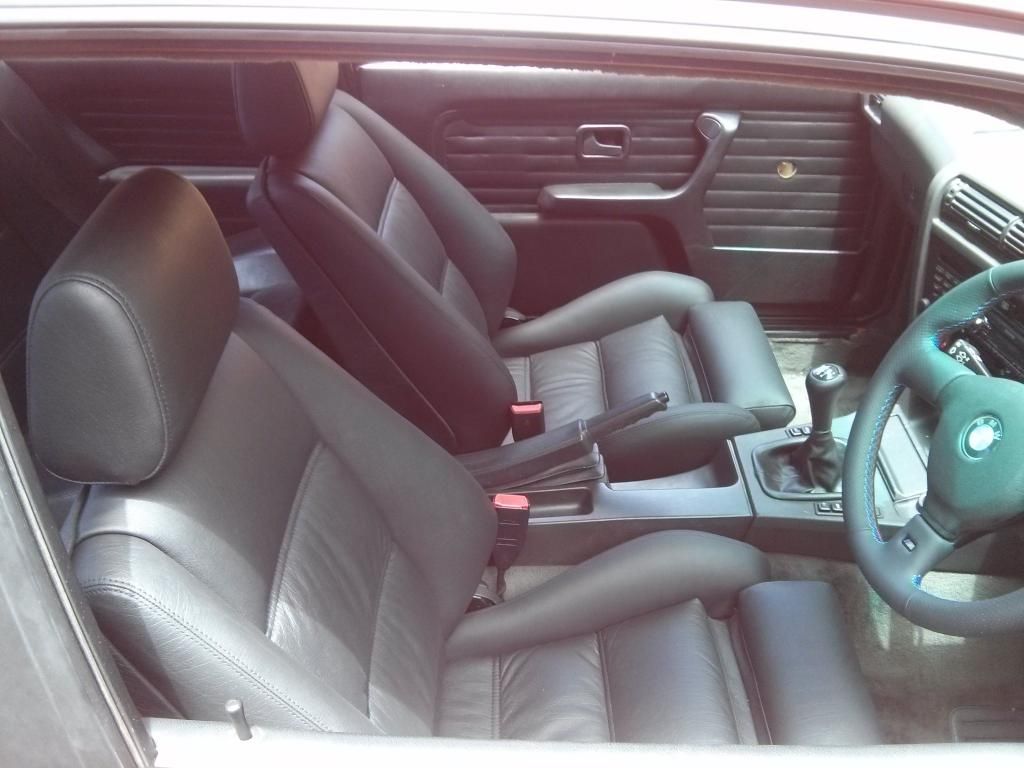 USA Spec BMW E30 M3 1987 built Henna Red with black interior.
I bought this car in Arizona back in 2012. It sat there for a year and my family's house for a year while I got organised to ship it over. It arrived in Sydney in December 2013. I then got stuck straight into converting to RHD. I am a BMW tech so I did it myself, with some help from various professionally skilled friends. I completed the conversion in December 2014 and drove it daily till I left Australia in May 2015. I miss it dearly and want it here in Canada but I am not going to convert it back to LHD LOL. Such is life.
I used a 318i manual 2 door with a blown head gasket as the donor car. Plus used bits and pieces from other E30's as I needed along the way. The car is fully engineered and registered in NSW as a RHD E30 M3.
I changed the interior colour from beige to black. Used factory E30 M3 parts in the colour swap.
Parts fitted since I bought the car include:
Fully reconditioned Z3 Steering rack with new custom hoses and spacers . 2.7 turns lock to lock, 50mm travel per rotation. Amazing feeling steering this car with that rack.
Modified large factory headers to accommodate the Z3 steering rack, plenty of clearance, no fouling even on turns.
New exhaust manifold gaskets with new copper exhaust nuts.
New twin stainless exhaust from headers back, straight though centre and rear mufflers, sounds great but not too loud and no droning. Can talk on the phone with Bluetooth stereo no problems.
New tie rod ends, control arms, castor bushes, sway bar links and sway bar rubbers in the front end, all Lemforder.
New rear upper shock mounts, sway bar links, sway bar rubbers in the rear end, all Lemforder.
Staggered Hartge wheels, 16X7.5 front and 16X8.5 rear, ET13 offset, correct wheels for the car, made by Hartge specifically for the E30 M3 back in the day.
Tyres are new Michelin Pilot Sport 3 205/50 front and 225/50 rear. I spent a long time calculating and researching correct tyre sizes and brands to get the most factory result.
Rebuilt Dogleg gearbox by Hornsby Diffs, got the full monty. Rebuilt to group A specs like they were done back in the day, with upgraded bearings, all new synchros and some special work to the teeth and oiling system. Running Liqui Moly Gear oil. Amazing shift speed and feel, very smooth and quiet.
Rare 3.46 LSD diff with new diff mount and new side seals, with Liqui Moly BMW LSD oil. This ratio is perfect for varied driving situations, not too tall like the stock 3.15/3.25 setup but not too short like a 3.6 I have driven.
New engine and gearbox mounts. Genuine BMW, engine mounts are specific to the E30 M3 hydraulic mounts. New gearbox subframe. New reverse light switch. New drive shaft coupling.
UUC Short Shifter and DSSR.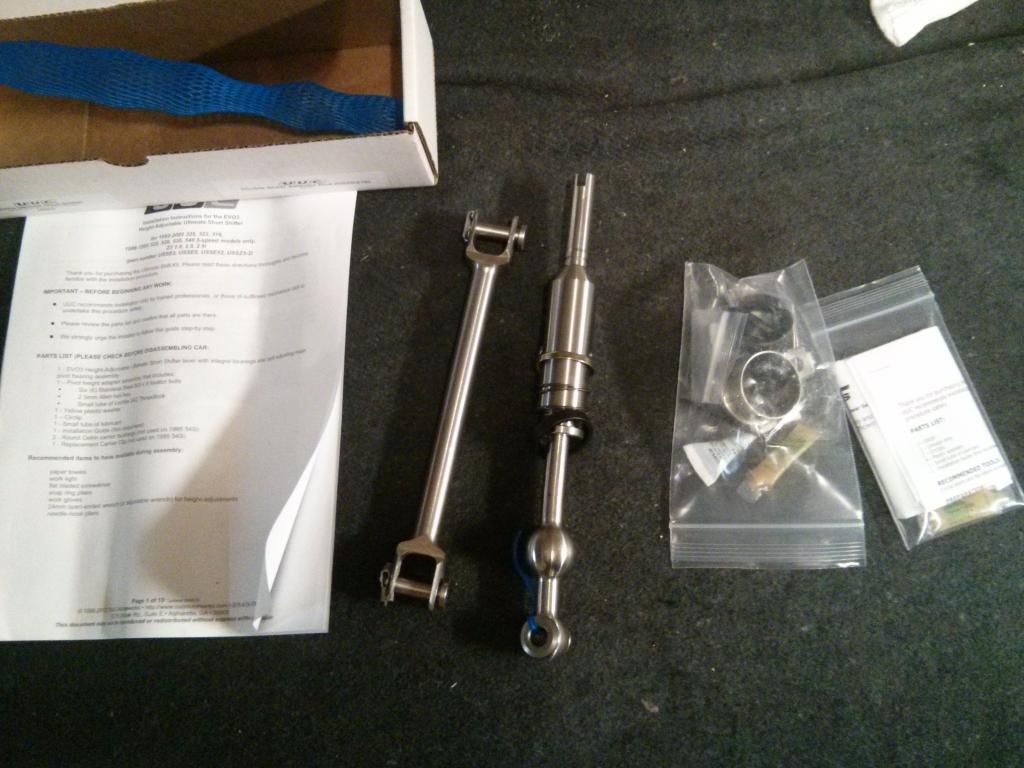 New BMW one piece shift knob and gearboot, in the original old school shape.
Refurbished Mtech II 370mm steering wheel with M stitching and perforated leather, a little squishy which feels awesome.
Fully restored original E30 M3 Seats with BMW leather, restored foam, new gas struts and painted seat rails. That was not cheap, done by one of the best trimmers in Sydney.
Retrimmed rear parcel shelf in black, with child seat anchor points fitted ( my kids loved going for spins in this car)
Kenwood Bluetooth digital radio stereo with Ipod attachment hidden in the glovebox. Digital radio works awesome.
Fully reconditioned air conditioning system with new TX valve, new receiver dryer, new parallel flow condenser and I rebuilt the a/c compressor myself with new seals (incl carbon seal). Also a new pressure switch, converted to R134a and a new aux fan with a 80/88 temp switch.
New fuel filter, air filter, spark plugs.
New drive belts.
New alternator bushes.
Good used RHD carpet out of a high spec 325e.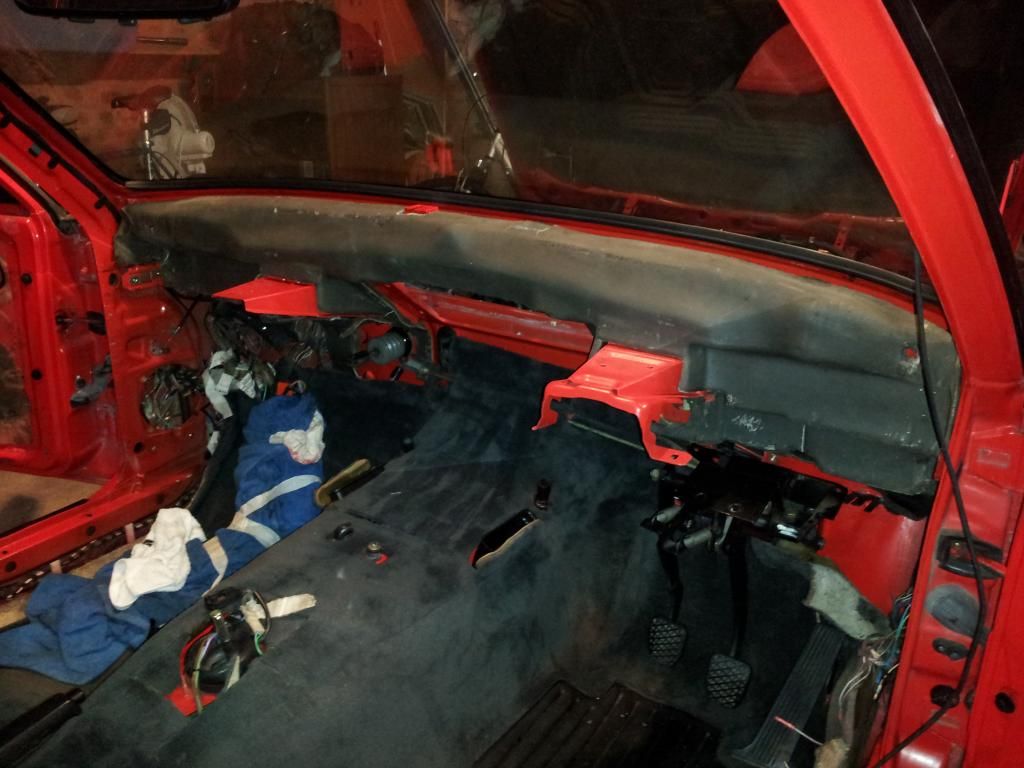 Sound insulation fitted behind rear door trims as a recommendation by an OCD friend, kills road noise just behind your ears, light weight speaker box foam.
New fan speed resistor, new gaskets and foam seals for the heater box, done during RHD conversion. All functions work perfectly.
New heater tap and heater hoses and pipes.
Check control is working with only one ghost message. These check control systems are a black art.
Immaculate RHD dash that had been stored in a box for 10 years.
Working Sunroof.
Engine oil is new Liqui Moly 10w60 with their MOS2 additive, I ran an Liqui Moly engine flush through first before the oil change.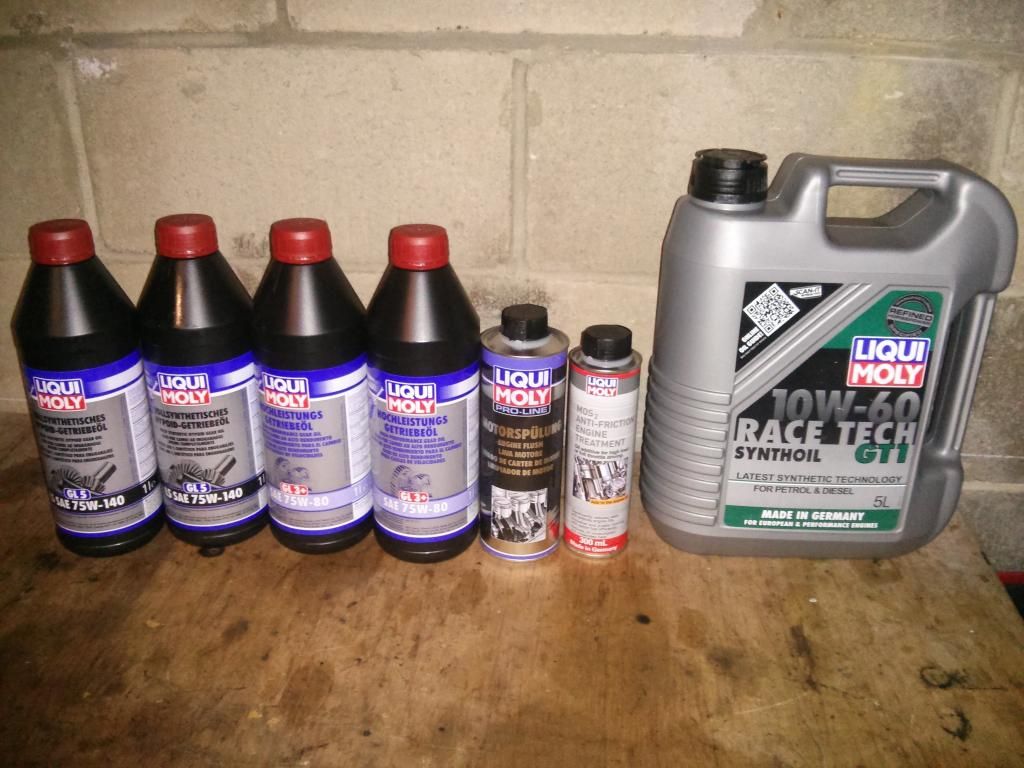 Lower sump has been off, fully cleaned and refitted with a good sealant, much better than using the factory gaskets as they leak after whie, especially if the car is not driven regularly. All new Mercs and BMW's are now using sealant instead of gaskets.
Dinan chip fitted in factory ECU, I also adjusted fuel adjuster on ECU to max lean setting for that extra poke.
Remote central locking.
All brake pads have been regreased and the caliper springs retensioned or replaced to keep them quiet. There is no squeal or rattles from the brakes.
Brake rotors are slotted and vented, unknown brand, came with the car.
Springs are H&R race with Bilstien shocks. Handling is outstanding. Ride is very nice considering how well it handles. The wheels and tyres help as they are only 16's so there is some good sidewall there.
Brake fluid has been flushed.
Throttle balance was checked with a motorcycle 4 gauge vacuum tester, no need to adjust as they were perfect.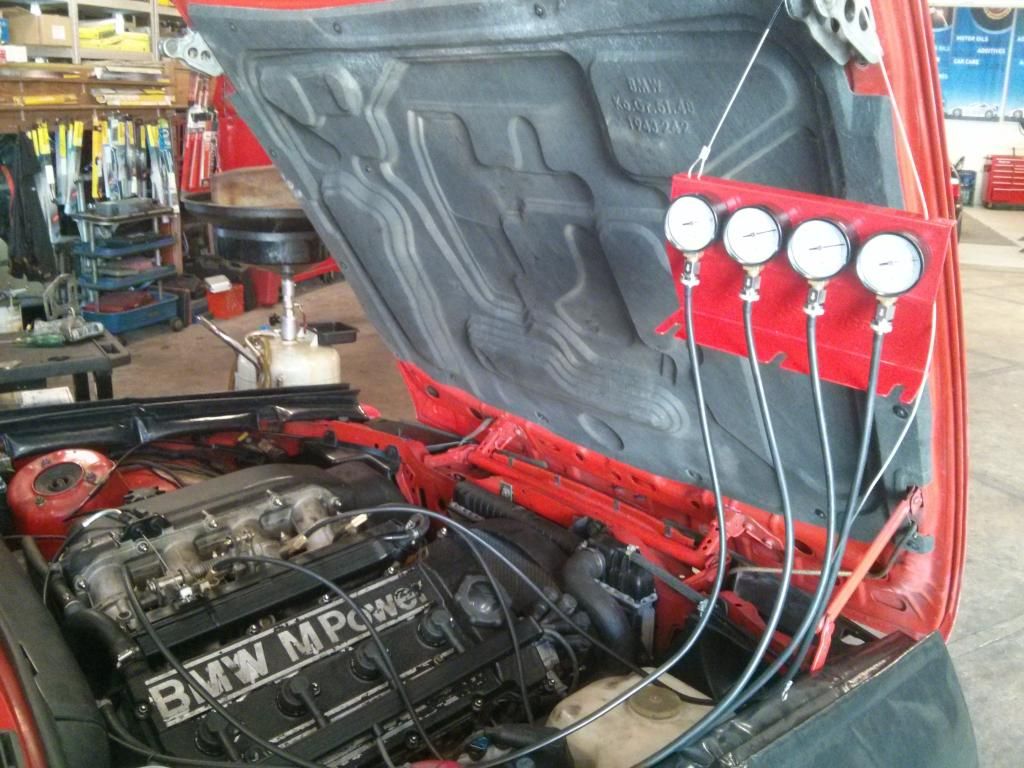 New accelerator pedal bushes, new throttle cable.
New clutch master and slave cylinders. New clutch fluid reservoir. New Clutch hose from reservoir to master cylinder.
New power steering reservoir.
New coolant reservoir. Fresh BMW coolant.
New cooling system pressure cap.
Side intrusion bars were factory fitted so no need for them to be retrofitted unlike other E30 M3's that have been converted to RHD, very lucky to no have to do these.
All surfaces were treated to a rust preventative before reassembly of the car.
Wiring was lengthened by a fastidious ex-BMW auto electrician and me, took three full days for both of us to complete the wiring to our standards. Everything works as it should. All joins were professionally soldered and heat shrunk and wrapped in cloth and electrical tape. We worked off factory wiring diagrams. Harnesses were padded and protected from rubbing in specific places to avoid problems down the track.
I have not touched the engine, it is stock as a rock except for chip and exhaust. I had a look see under the rocker cover and it all looks fine, the valve clearances are good and it does not blow smoke, use oil or overheat. Pulls strong and starts up quickly suggesting good compression. Never got round to doing a compression test.
So that is basically how I have left the car back in Australia, I am keeping it for now, you never know I might move back in a couple of years. Meanwhile my Dad is enjoying the car, he has gotten used to the dogleg gearbox and takes it for a spin once in a while.
I hope to build an engine for it one day, I also hope to buy an M3 over here in Canada one day too. Good to dream I guess :)