yo so uhm, heres me/my dads work in progress...it started at a salvage title m6 with a crap bonda job on the rear left 1/4 panel, but too cheap to pass up, ebay car.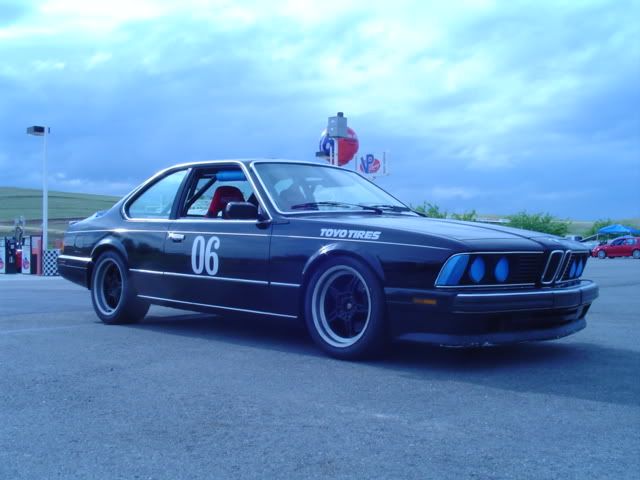 long story short its last days on the driveway looked like this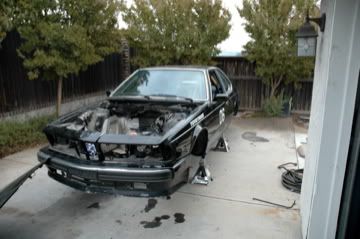 with the motor mounts from 300mm.de we put er in..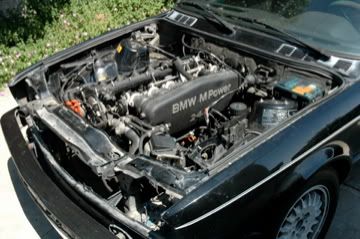 with those mounts there is no room for the hood to be closed so tino (300m.de) also noted that the cars over in europe that have had this swap use a 24mm spacer inbetween the subframe and the body to get some room to get it in that sweet spot
i dont remember if this was before or after the spacer, the angle is sort of iffy to tell but i think its before the spacer... give you an idea of how close it is.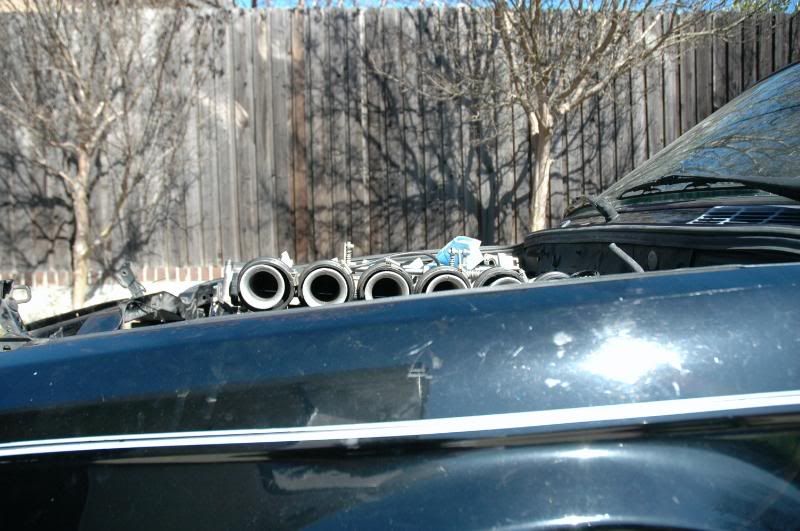 The mounts had two positions and this was the one closest to the firewall
radiator?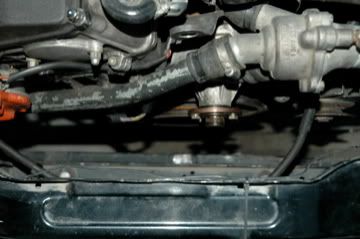 battery tray to back of valve cover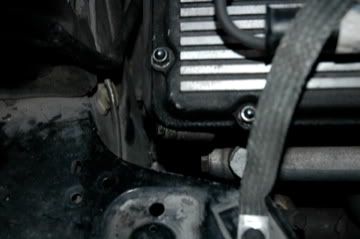 so we had to fit a radiator in there and after alot of debating i went for the sawzall and aimed it and the radiator/core support. cut from where you can see in the picture and pretty much everything off the two bumper mount areas, the area the stock oil cooler sits on. ill take a better picture of it another day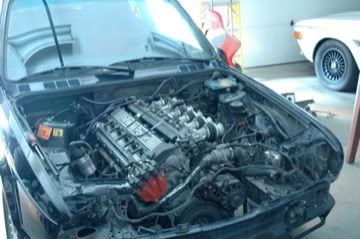 thats the most recent one i got.
after the front is tied together it still needs a booster that clears the plenum or some type of pedal/master setup and the driveshaft needs to be shorted give or take an inch. O and an exhaust, that would be nice. the engine has been in the car for about 5 weeks now since it started but some of the fleet went down and wrench time went to the daily. but its back in the garage now and getting some well needed attention so ill be updating this regularly...i hope.! i probably missed some things but who knows im tired. more soon!
-mike